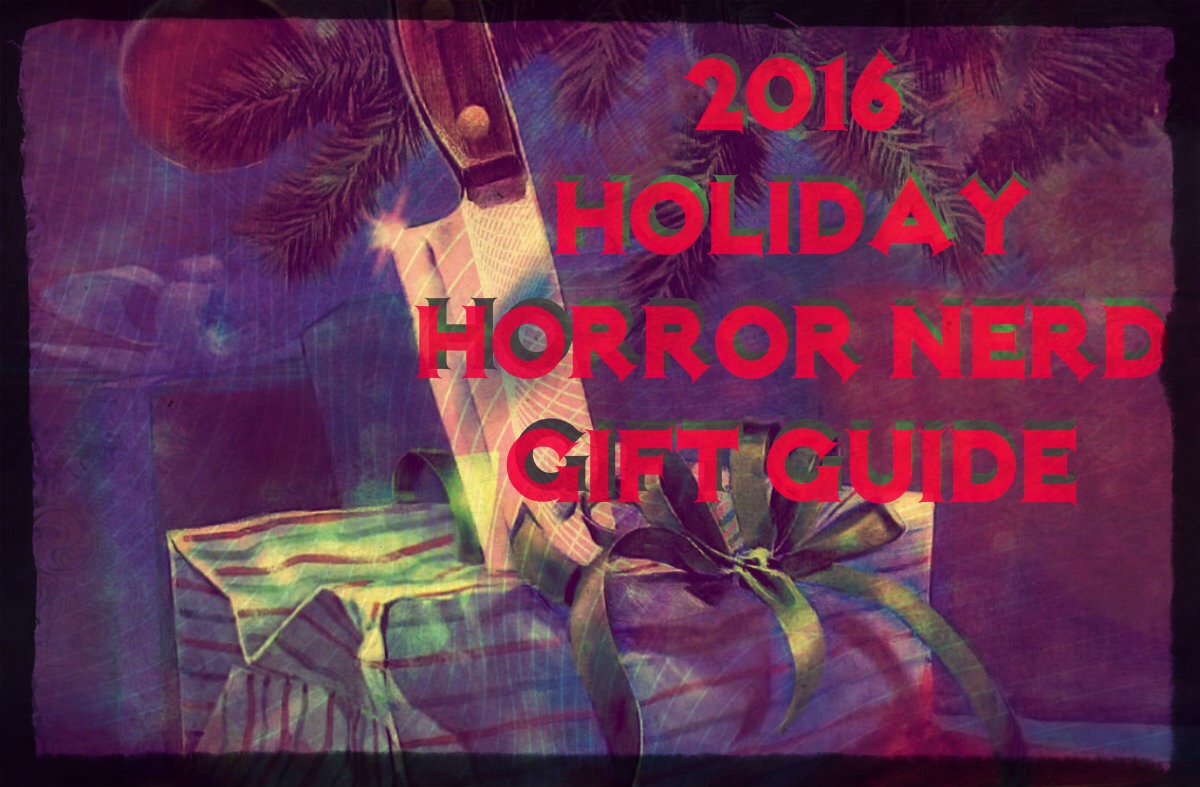 For those of you out there struggling to find the perfect present for that special horror nerd in your life, here is a rundown of some pretty awesome gift ideas. While I'm sure these are all things we would enjoy discovering under the tree come December 25th, this is basically my own wish list, so feel free to let me know if I should set up a PO Box. I'm joking, of course…mostly.
I've scoured the internet to find some really unique stuff. Each week I'll be bringing you a new list featuring different types of items. This week we've got…
Home Decor
Do you know someone who just moved? Did they realize the Feds were getting too close to unveiling their handy-work? Did the blood trail lead all the way to their front door? You know being a geographically specific serial killer is risky business. ANYWAY…chances are your friend is in need of some decor to spruce up their new crib.
Gremlins Wreath Pillow
Nothing screams the Holidays like Gremlins. What better way to lounge around the Christmas Tree in front of a crackling fire than by resting your head on this cushy pillow?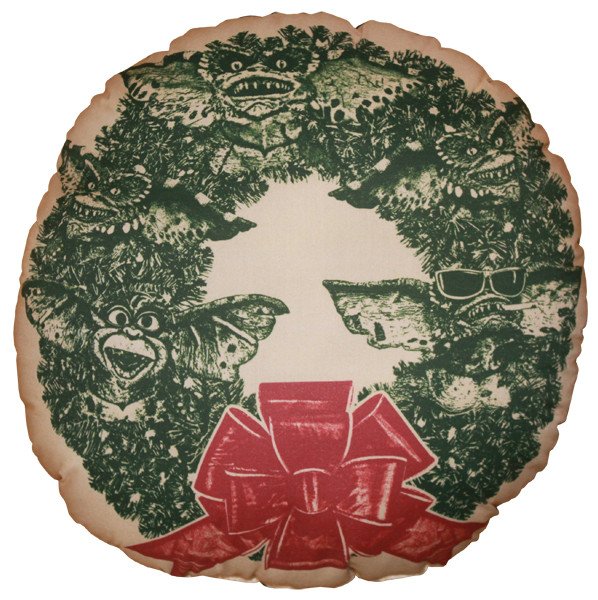 The Pillow: $14
VHS Pillow
That person on your gift-list not a fan of Gremlins? Is that humanly possible? I dunno, but if so here's an alternative option: an awesome throwback to those youthful trips to the video store, a VHS pillow! Not only does the pillow itself look like an actual cassette tape, but the front is interchangeable. They've got labels for everything from Friday the 13th: Part 3, Return of the Living Dead, and even Dr. Giggles(?)!
Here's a great promo video to really nail the point home: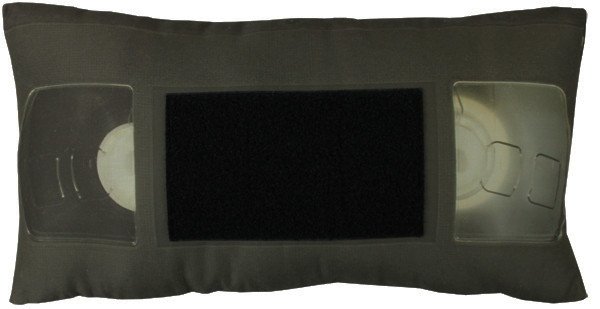 The Pillow: $20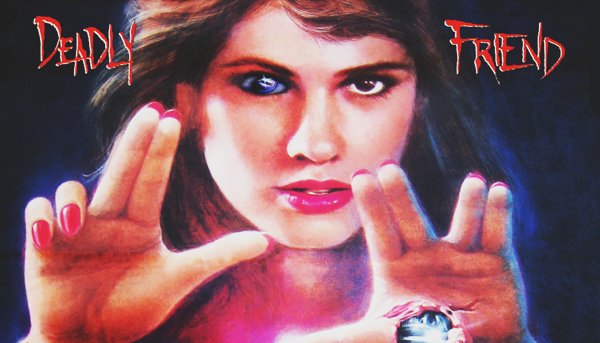 The Labels: $3 each
Elvira, Coffin Framed Art
This gorgeous, comic book inspired image comes in a handmade, coffin-shaped frame. This piece is created by Bwanadevil, whose shop (here) features numerous horror pieces from Carrie to Stranger Things. They're the perfect artwork to darken the walls of any devilish fiend's humble abode.
Elvira Art: $39.18
Godzilla vs Mothra Vinyl Record Clock
I'm a huge Godzilla nerd, and while the medium of a vinyl record might not make the most sense to portray a battle between The King of the Monsters and his biggest enemy (and sometime compadre), Mothra – this piece is still pretty amazing. Created to order by High5Design, it's suggested orders are placed at least 3 weeks in advance of needed delivery. So if you're planning to gift this to someone by December 25th, get on it!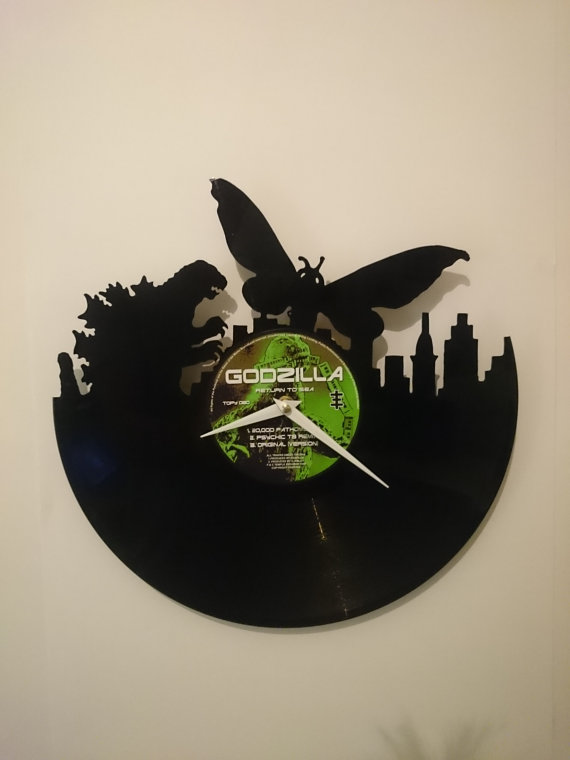 The Clock: $50
Hellraiser Piggy Bank
We all know we love it: storing up your months worth of loose change and pocket lint for that magical day when you finally get to cash it all in at a Coin Star machine. Why not store it up in this shiny Lament Configuration coin bank? With this, you can rest easy knowing your sticky-fingered roommate would be too scared to go anywhere near it. Made to order by TheHorrorCorner.
Hellraiser Bank: $9.99
Universal Monsters Classic Monsters Shower Curtain
We haven't forgotten about you classic movie lovers out there! Here in beautiful black and white is a line up of Universal's best. Design by Sasha Alexander Keen.
Shower Curtain: $56.95
Continuing the theme of Universal Monsters, here is a cozy throw that's just perfect for wrapping up with a loved one on a chilly winter night. Design by Monstermangraphic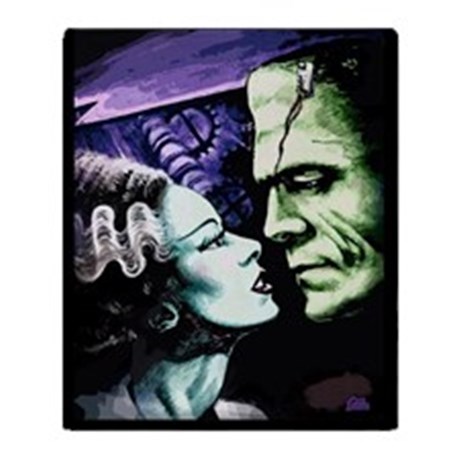 Throw: $32.95
That's just the tip of the gift-giving iceberg. Stay tuned next week for some more pestilent present ideas.
Support Halloween Love
If an item was discussed in this article that you intend on buying or renting, you can help support Halloween Love and its writers by purchasing through our links:
(Not seeing any relevant products? Start your search on Amazon through us.)