April Fools' Day is always an interesting 24-hours on the internet, as nearly every site on the web channels its inner Onion and comes up with fake news stories in an attempt to fool readers. It's hard to trust anything you read on a day like April 1st, and quite frankly it would be wise to follow the immortal words of former WWE superstar "Stone Cold" Steve Austin, and just plain not trust anybody.
Though you were likely tricked at least once yesterday, and disappointed when you realized that some exciting piece of news simply wasn't true, there's no denying that April Fools' Day spices up the internet, and makes for a fun day of web surfing. We here on Halloween Love were victims of a handful of pranks throughout the course of the day, and we wanted to share some of our favorites with you today.
So here's a look at the very best April Fools' pranks of 2015, within this awesome horror community of ours!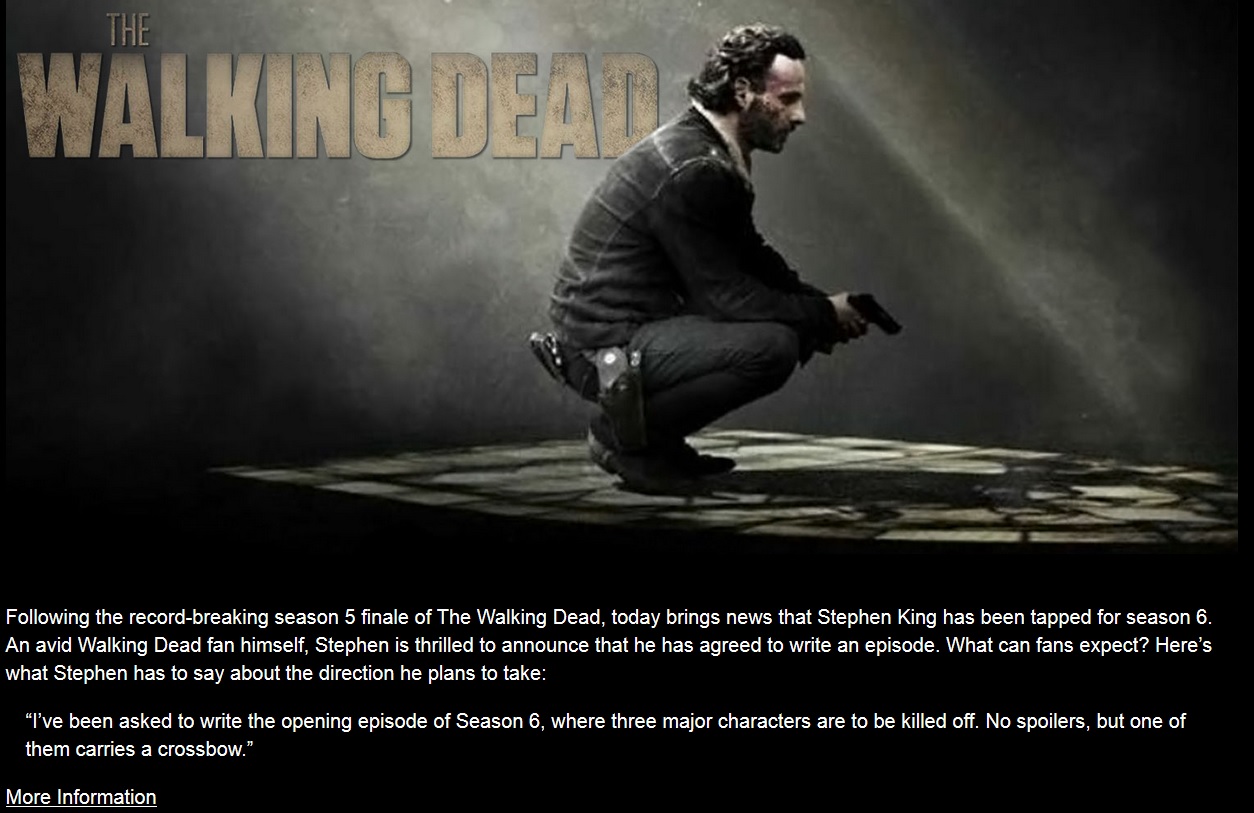 Stephen King always has a little fun at the expense of his fans on April 1st, and last year he made the bogus announcement that he was working on a sequel to Christine. This year, King's website teased that he'd be writing the opening episode of The Walking Dead's sixth season, noting that several main characters – including Daryl – would be getting killed off.
Of course, when you clicked the 'MORE INFORMATION' link, you were taken to Rick Astley's infamous music video for 'Never Gonna Give You Up.' Nothing like being Rickrolled by the King!
Speaking of The Walking Dead, the franchise's official website also played a prank on the rabid fan community yesterday, posting a faux press release for an upcoming Saturday morning cartoon based on the hit series. They even went so far as to create a promo clip for the fake show, introducing brand new character Zed The Undead Canine. The Walking Dead Kids! would premiere following the show's Season 6 finale, they said.
For now it's merely a joke, but with The Walking Dead expanding at an exponential rate (a spinoff series is on its way), it's not all that hard to imagine a future wherein a kids cartoon becomes reality. Bring it on, I say!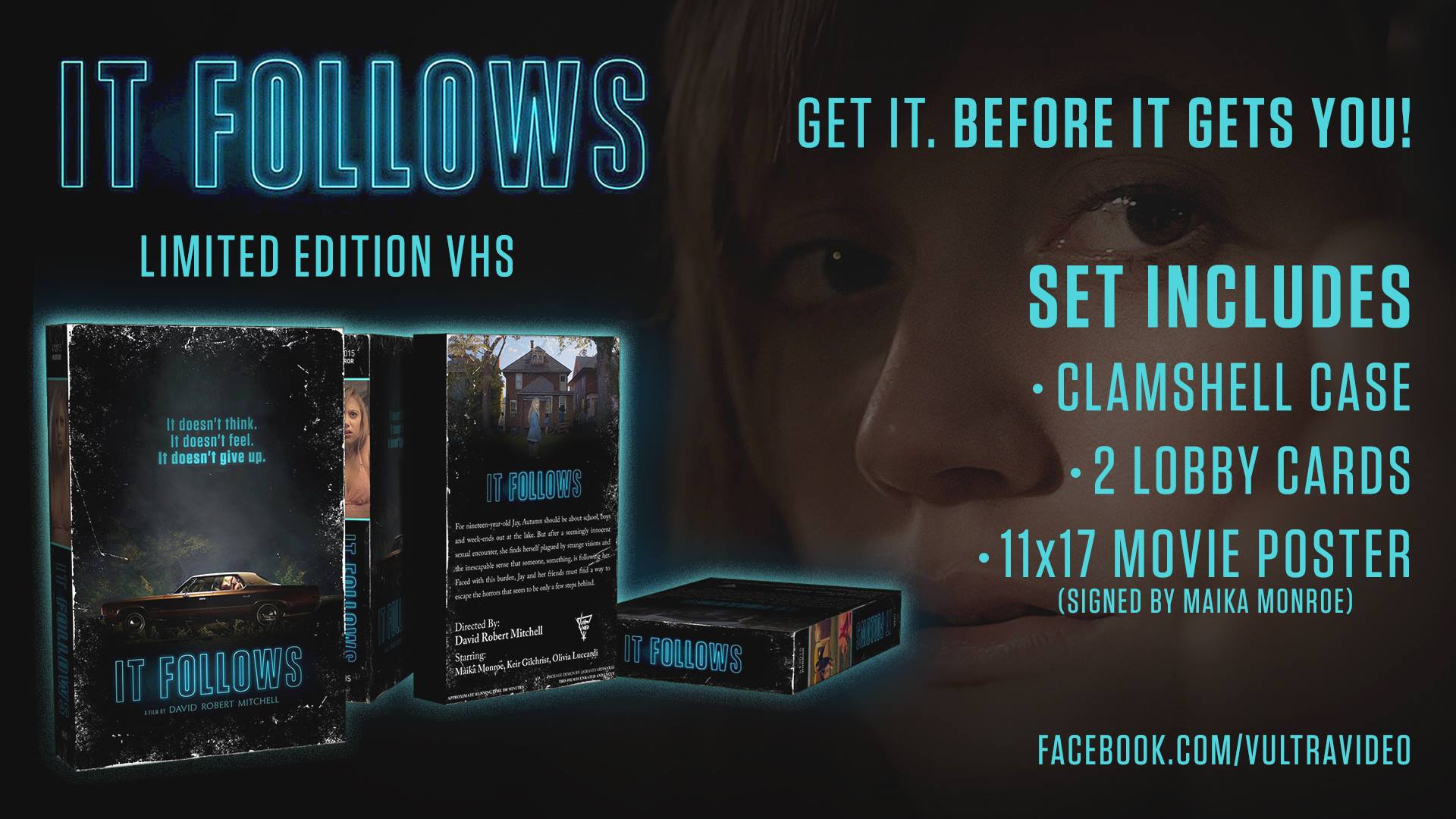 Retro VHS label Vultra Video played a fairly cruel joke over on their Facebook page, exciting fans with the promise of an upcoming VHS release of this year's hit horror movie It Follows. The Limited Edition release, they wrote, would include two lobby cards and a poster, the latter coming signed by star Maika Monroe.
Needless to say, we all wept when we realized what day it was. I may not have loved the movie as much as most, but goddamn would I buy the hell out of an It Follows VHS tape.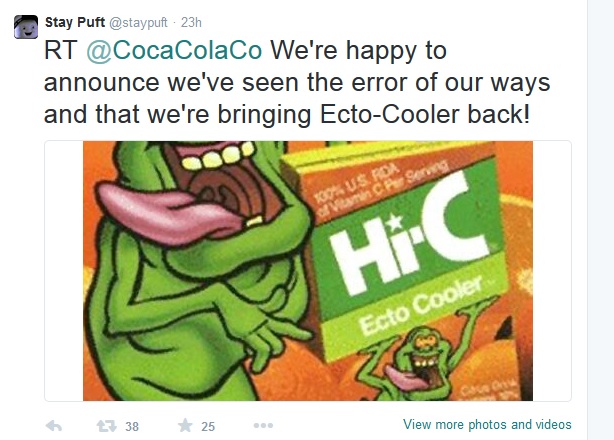 Not even on Twitter can you escape the wealth of April Fools' gags being played on the internet, and the fan-run account for Ghostbusters' Stay Puft Marshmallow Man admittedly got me pretty good with this one. They made it appear as if Coca Cola, the company that owns Hi-C, had tweeted that they were bringing iconic beverage Ecto Cooler back from the dead, which 'Stay Puft' appeared to simply be re-tweeting.
Now that's just mean. And it will be even meaner if Coca Cola doesn't actually bring Ecto Cooler back, once the Ghostbusters reboot hits theaters. Mean and totally idiotic, from a financial standpoint. So here's to hoping.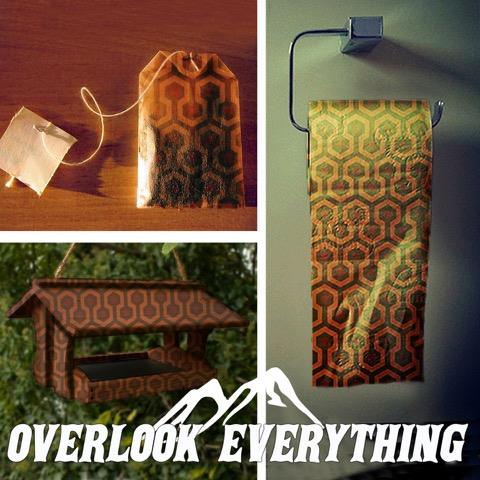 I think it's safe to say that most horror fans are completely obsessed with the carpet pattern from The Shining's fictional Overlook Hotel, and many products have come along in recent years to take advantage of that – including t-shirts and winter hats. Horror magazine Rue Morgue had some fun with that obsession on their Facebook page, promoting a company that puts the carpet pattern onto EVERYTHING.
When you actually clicked the supposed link to 'Overlook Everything,' you were taken to a desktop wallpaper of the carpet print. But goddamn. I kinda want that Overlook Hotel tea. Like really bad.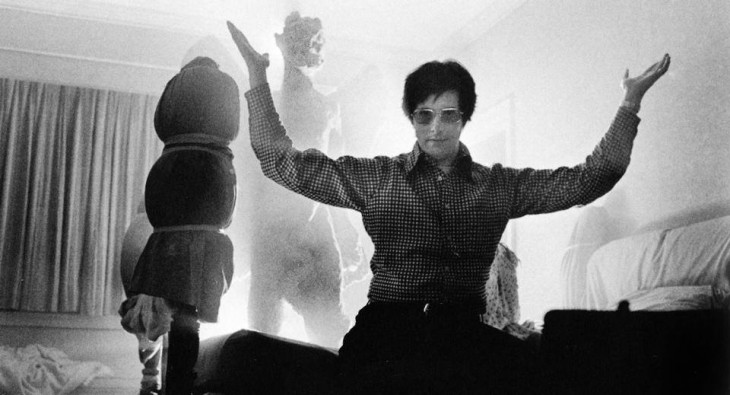 The best April Fools' jokes are the ones that are genuinely clever and convincing, and Fangoria's Ken Hanley knocked that ball out of the park with his prank headline, indicating that The Exorcist director William Friedkin is returning to horror with an upcoming movie called The Birth of a Bat. Here's the plot synopsis of the fake movie…
BIRTH OF A BAT will follow a newlywed couple in upstate New York, who soon are saddled with a troubled and deformed young boy, whom the wife had given up for adoption 7 years prior and has tracked her down since. The film comes from an original script from Friedkin and KILLER JOE writer Tracy Letts from a story by Dick Kulpa.
The 'exclusive piece of concept art' included with the story was, of course, an image of the infamous 'Bat Boy.' Funny enough, Friedkin seemed to be annoyed by the gag, taking to Twitter to let his fans know that the story was "total bullshit." Well duh!
It's no secret by now that The Walking Dead often pays homage to zombie movies from the past, which served as the inspiration for B-Movie.com's prank. In their faux news story, they pretended that they had spoken with the show's executive producer Greg Nicotero, who told them he has been paying tribute to obscure 1987 zombie movie Killing Spree, and that nobody has yet picked up on it.
The site included side-by-side screen grabs from The Walking Dead and Killing Spree in an effort to sell the gag, and I must say they did a pretty damn good job at doing just that. For a second, I will admit, I totally forgot it was April Fools' Day and kinda sort bought into it. So job well done, fellas.
Most April Fools' jokes make me roll my eyes and wish the day would just be over, so props to all of the above for injecting some genuine fun into what tends to be a fairly annoying day for those of us who spend it almost entirely on the internet. Any day wherein Stephen King pranks me is a good day, so I can't complain.
Support Halloween Love
If an item was discussed in this article that you intend on buying or renting, you can help support Halloween Love and its writers by purchasing through our links:
(Not seeing any relevant products? Start your search on Amazon through us.)