We've reached the end of another week – thank god! – which means it's time to once again take a look at the coolest, weirdest and/or most awesome images that I've stumbled across on social media this past week.
So let's get right to it, shall we?!
It's always important in the blogging world to get the attention of the readers right off the bat, and I think you'll agree that this first image accomplishes just that. So yea. Just stare at it for a while. And then proceed when you're feeling good and ready.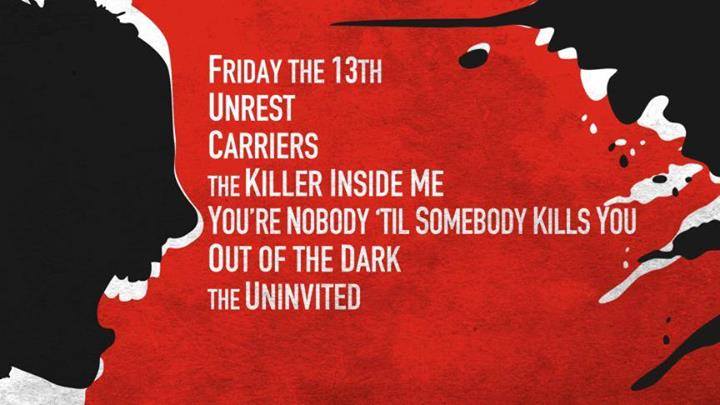 I dealt with my fair share of sadness this week, which included the death of makeup FX legend Dick Smith. This week also marked the death of horror channel/website FEARNET, which I had the pleasure of writing for from June of 2013 through the Comcast buyout of the brand, this past April.
On the 30th, both the channel and the site were officially shut down, and this image shows off the programming that was scheduled for that final day. Pay particular attention to the first letter of each movie title, as the schedule was designed to send a message to Comcast. Even in death, FEARNET's still got some bite left in it!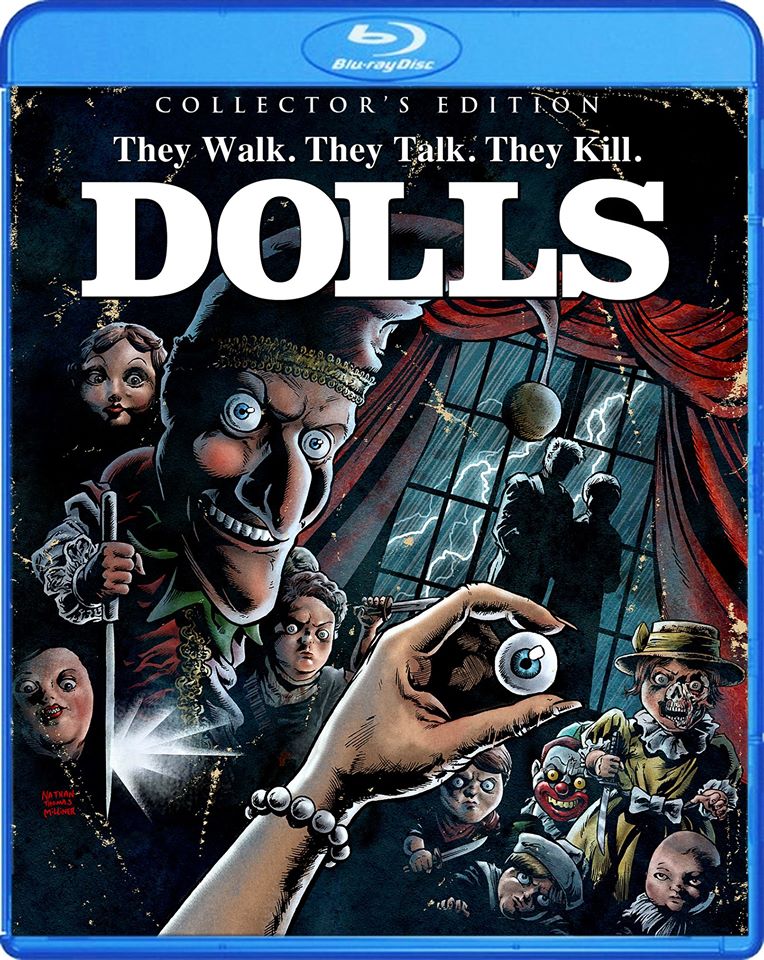 Earlier today, Scream Factory unveiled the brand new cover art for their upcoming Blu-ray of Stuart Gordon's Dolls, which is scheduled for release on November 11th. The art was designed by HL friend Nathan Thomas Milliner, who has been responsible for the majority of the company's most impressive pieces of package art. Needless to say, this one is a must-own, as are all Scream Factory releases.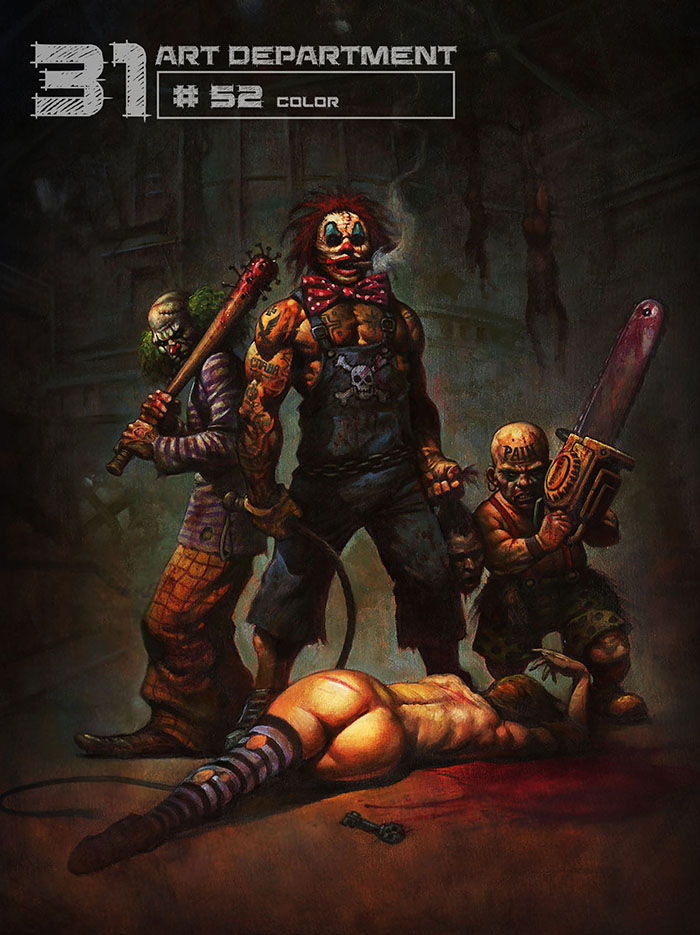 The biggest news of the week came in the form of Rob Zombie's mysterious upcoming project 31, which was revealed to be a crowd-funded film about a group of five random people kidnapped on Halloween, and forced to fight for their lives in a playground of horrors dubbed Murder World. Zombie describes it as being precisely the kind of film you'd want him to make, and compared it to The Devil's Rejects. Be sure to check out the official 31 website to learn more and donate to the cause, as the perks for doing so are pretty awesome.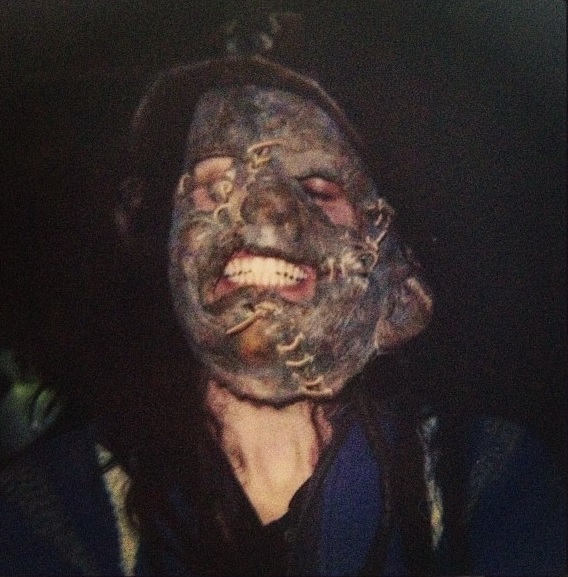 Speaking of Rob Zombie, he also tweeted out this vintage shot from 20 years ago, which shows him wearing the actual screen-used Leatherface mask from Texas Chainsaw Massacre 2. The image was taken at Tom Savini's shop, and it was of course Savini who designed the mask for the sequel. One of my favorite Leatherface masks of them all, and awesome to see Zombie rocking it!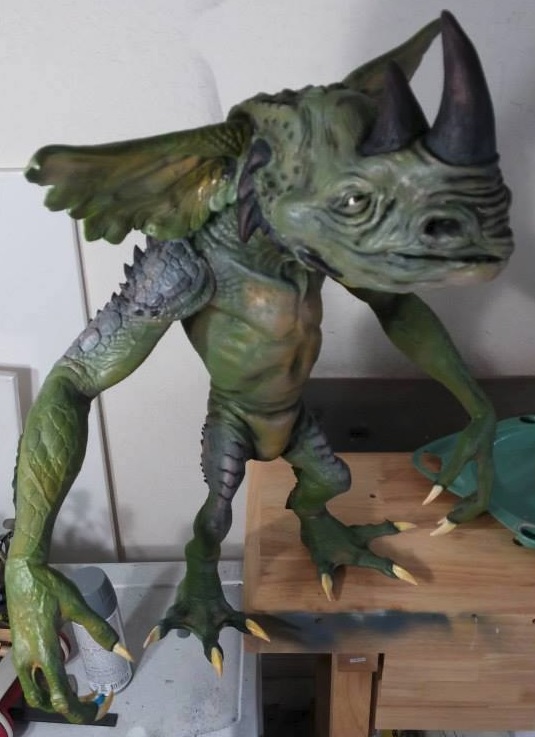 I recently became aware of the Horns and Heroes Project, which is a conservation group dedicated to ensuring the survival of all rhinos. The project primarily uses art as a means to raise funds and awareness, and my buddy Eric Schmitt just whipped up this incredible piece of art for the cause. Over 70 different artists were given sculpts of rhino heads to work with, and this awesome mash-up is what Eric came up with, titled 'Gremlins: The Lost Strain.' It'll be going up for grabs at the Horns and Heroes event, on September 18th, and I encourage you to "like" the project's Facebook page, to learn more.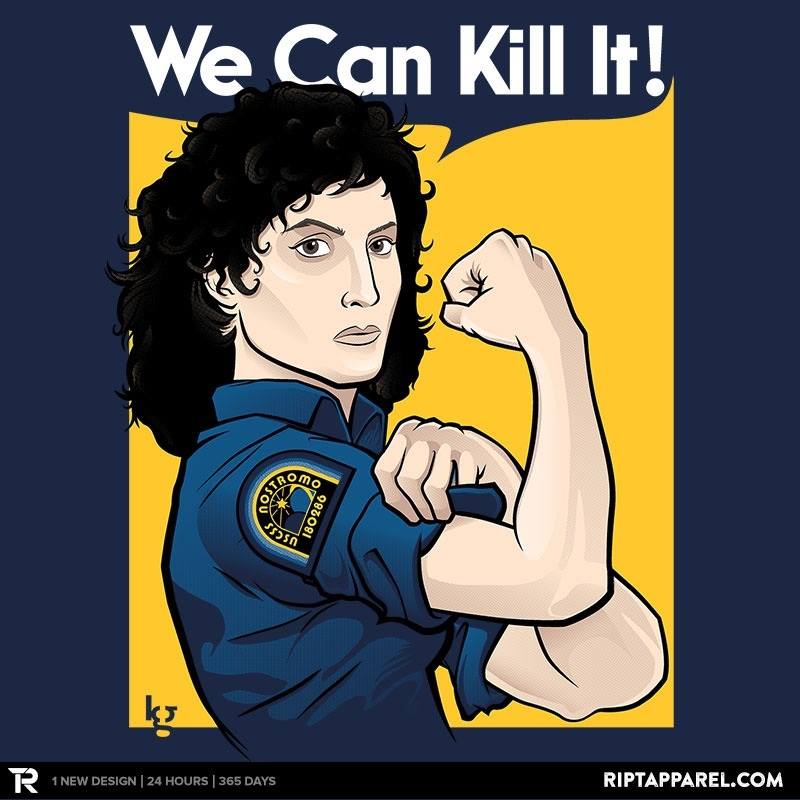 Today only, t-shirt a day website Ript Apparel has up for grabs this Alien-inspired design, which replaces the iconic 'Rosie the Riveter' with one of horror cinema's most badass chicks; Ripley the Riveter, if you will. The design is available on t-shirts, hoodies, posters and even onesies. Be sure to act fast, if you dig it!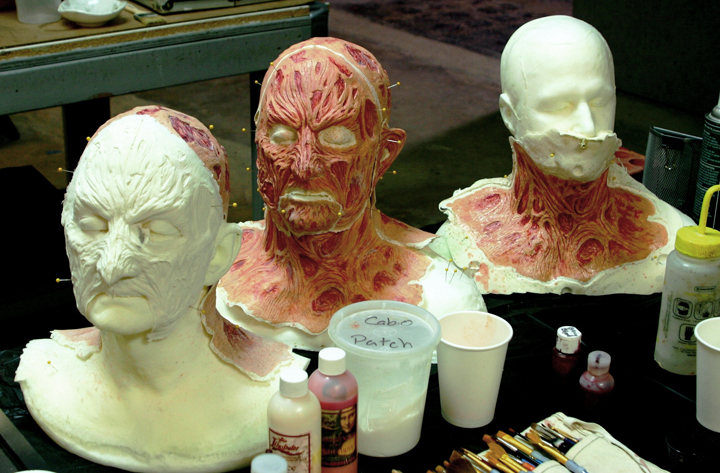 And finally, next weekend is Chicago-based convention Flashback Weekend's once-in-a-lifetime special event, wherein Robert Englund will be signing autographs in full Freddy makeup. The makeup will be applied by FX artist Robert Kurtzman, who worked on a couple of the Elm Street films, and this week we got our first sneak peek of the facial appliance, in progress. Incredibly jealous of those who are attending the con, to say the very least. Savor every second of it, fiends!
Support Halloween Love
If an item was discussed in this article that you intend on buying or renting, you can help support Halloween Love and its writers by purchasing through our links:
(Not seeing any relevant products? Start your search on Amazon through us.)