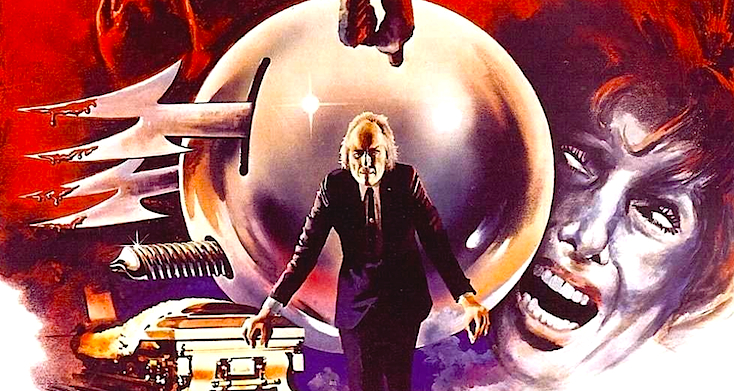 You know the drill … These are the articles that allow passionate horror fans from all across the land to reveal their favorite horror movies and most importantly explain WHY they love them.
It's a thrill putting these lists together and I'm always grateful that the readers and individuals wanting to be involved have felt comfortable enough to give what are sometimes quite personal reasons for liking a particular film. If people read about horror movies that they have yet to watch and now want to track down and view because of these lists, then that alone would have made it all worth while.
Putting together any kind of 'favorite' list is really just capturing a moment in time. 12 months from now choices might be different and new movies watched. So, at this point in history I hand you over to todays horror loving decision maker … John F Kelly.
Like many of us John was exposed to a healthy dose of high quality horror in his younger days and the end result is an awesome batch of memories and favorites … Let's take a look!
Phantasm 1979.

"My brother and a buddy of ours watch this every July and drink Dos Equis Beer (The cast drank Dos Equis during the filming and boxes and bottles can be seen throughout the film) … A scary, fun movie. I like the relationship between the core characters, a bunch of buddies who go from just hanging out to taking on the creepy undertaker … The Tall Man!"
Friday The 13th Part 3 1982.

"I first saw this on television in the mid-eighties when I was just a kid. It was the first Friday The 13th film I had seen and I was hooked! Just like the original I really dig a film with a little bit of a back story. There's something about the Jason character that fills you with a sense of power while watching. It's my favorite of the series."
A Nightmare on Elm Street 1984.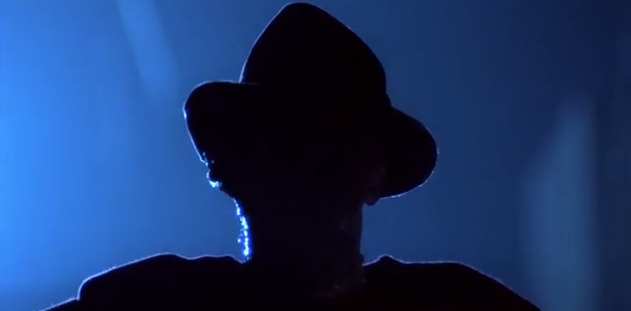 "My Dad asked me during the mid 80s (around the time of first watching F13th Part 3), if I had ever seen it. I said no. He then let me stay up one night to watch it with him … I didn't sleep for a week!"
Friday The 13th 1980.

"There's something that really attracts me to characters being stranded in a wooded area with no one else around. That mixed with an unknown killer makes for a fun film experience for me. A great back story, twist ending, great make-up effects … what's not to like?"
The Texas Chainsaw Massacre 1974.

"Just like Friday The 13th it has that sense of desolation again. Being away from everyone and having something truly terrifying after you. Also, love the twist of the father being the friendly gas station attendant early in the film."
Night of the Living Dead 1968.

"My Aunt (RIP), had this on VHS and would put it on every time we went there. It was the first movie to lead me into being a fan of this genre. A groundbreaking classic of its time. I've been a zombie fanatic since then!"
Jaws 1975.

"I think this film wouldn't have been as effective if the mechanical shark had been fully operational and you saw it throughout the movie. Really scary and just great characters. It's a hero/villain film within a hero/villain film. Brody/Hooper playing the heroes and Quint playing the villain until Quint's drunken story about the Indianapolis. To me, they were more unified after that. Quint (The master shark hunter) getting killed leads me to believe this. Also, this takes place around the weekend of my birth (4th of July weekend 1975) in the vicinity of where I'm from."
Psycho 1960.

"This was kind of ruined for me. I had seen Psycho 3 first, so I knew who the killer was. But for me, that still didn't take anything away from its edge-of-your-seat suspense."
Halloween 1978.

"I've always been a fan of the Halloween season, long before I saw this or was into horror. This film being set during the Halloween season sealed the deal for me. If this was called 'The Babysitter Murders' with no setting, it probably wouldn't have made it onto this list. Instead it would have been midcarded amongst thousands of other mask-wearing slasher films …"
The Thing 1982.

"This film goes with that old saying … "They don't make them like they used to". Today, this would have been CGI-city. Lots of fun effects, great characters, and mystery. Perfect to watch back-to-back with the prequel on a snowy day in January."
---
A HUGE thank you to John for taking some time to be involved. If YOU would like to feature and reveal a horror top ten then just message me below or on facebook and I'll be in touch.
Support Halloween Love
If an item was discussed in this article that you intend on buying or renting, you can help support Halloween Love and its writers by purchasing through our links:
(Not seeing any relevant products? Start your search on Amazon through us.)