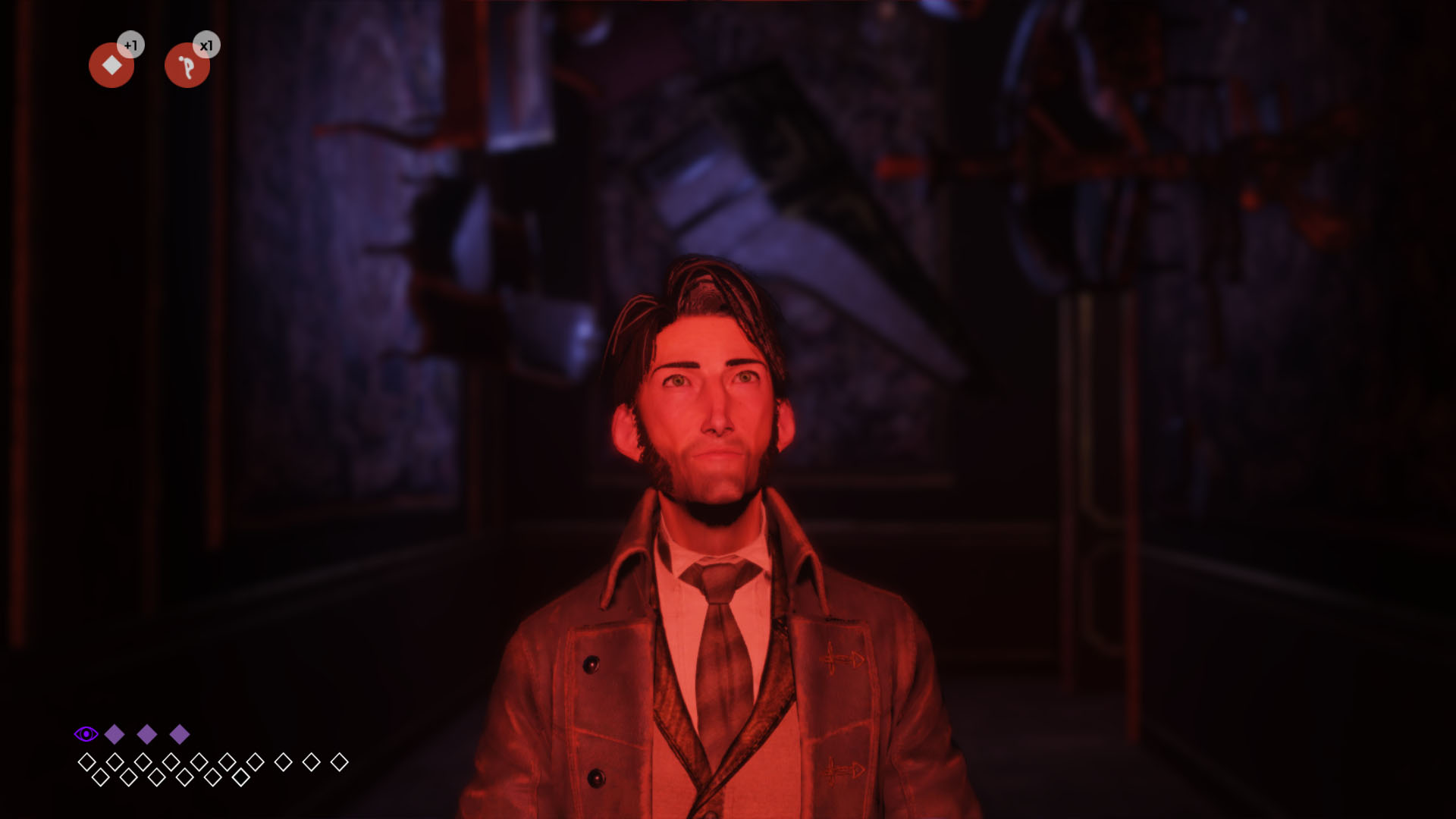 See all parts of review here.
Part five marks both the final episode of the game and my final review. If you care about not having something spoiled for you, you really shouldn't be reading a review about the thing before you've had a chance to experience that thing yourself in the first place, but still, I present you with an obligatory spoiler alert.
At this point in the game, the big mystery has been revealed, not only that you're among demons who plot to control the world and its leaders, but that you, yourself, are a demon. Also, the woman who your character had sex with earlier in the game, also a demon and… your sister.
The incest twist in period pieces is actually quite common and can be interesting. In early use, it definitely used to pack more of a punch to bring shock, a sense of sickness, or strangeness, however, in fiction, it has become something of a cliché. Although, that's not a criticism in this case. Clichés aren't necessarily bad, and in this example, they did it well, by not belaboring the point too much or trying to milk it for profound, deep substance or anything of that nature.
Skimming a few other reviews, I too thought that the final episode felt a little rushed, and even anti-climatic, but digging a little deeper, that's not true at all. It's just that this episode is now the culmination of many moving parts based on your previous decisions, which can result in many different endings, many that are longer, more complex, and more fulfilling than the one I ended up with or the one you might get. Check out all the possible endings, which kind of blows my mind:
You really have to forgive the writers and developers if you weren't totally satisfied by the ending, because that's part of the risk they took on for creating such a non-linear game. If it was completely straightforward, where you made no choices whatsoever, they could've fine-tuned every aspect of the game for maximum cinematic impact.
But, if it's possible for characters to die, or for you to choose different options, or for you to skip some things altogether, there's naturally going to be varying degrees of excitement down different paths.
I think my only valid complaint might be that considering the episodic nature of the game, and the long span of time between each episode, that they didn't do a "previously on" montage. Outside of that, all-in-all, this game is excellent and for only $30, has my highest recommendation. It's definitely a must-have.
I'm excited to see what the developers of this game come up with next.
Snaps of My Journey Through Episode 5: Checkmate
Support Halloween Love
If an item was discussed in this article that you intend on buying or renting, you can help support Halloween Love and its writers by purchasing through our links:
(Not seeing any relevant products? Start your search on Amazon through us.)