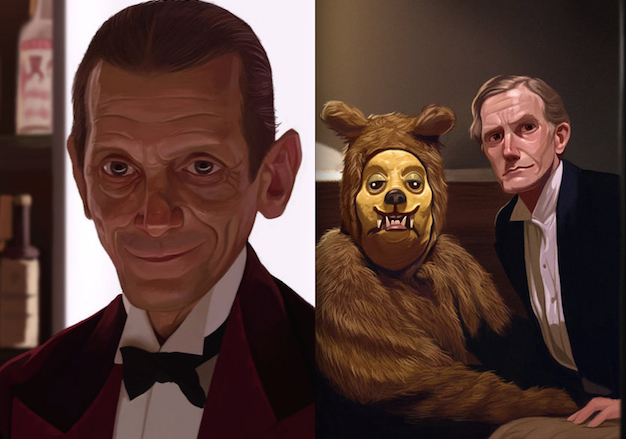 I'm not keen on having or choosing favourites, especially when it comes to movies but if you held me over the edge of a cliff and FORCED me to select my favourite horror movie of all time it would probably be The Shining.
I don't put it on a pedestal like many people do and I actually think it has some significant flaws, but as a complete horror package it's hard to beat. It's fascinating, creepy, unnerving, exciting and just flows really well. It's common knowledge just how carefully and thoughtfully Kubrick filmed every scene down to the finest detail and visually The Shining is a masterpiece. I read and study as much as I can get my hands on when it comes to the making of this classic and you can literally find out something new every time you go searching.
I have a folder on my computer filled with thousands of production photographs, screen grabs and much, much more, I'm also a VERY keen online admirer of artwork based on The Shining, especially when it's fan made.
Today I want to share and have a look at the work of Jeff Delgado who has created some pieces that are probably up there with the best I have ever seen. I can't quite put his style in an obvious category because he perfectly adapts his work to each specific movie or scene he works on. Sometimes it has a caricature vibe to it, other times it's hauntingly close to being photorealistic but every piece is dripping with atmosphere and is instantly recognisable.
I've wanted to contact him for some time to request sharing his work and finally got around to it a few days ago, there was also time for a quick chat so here is a little more about the man behind this art.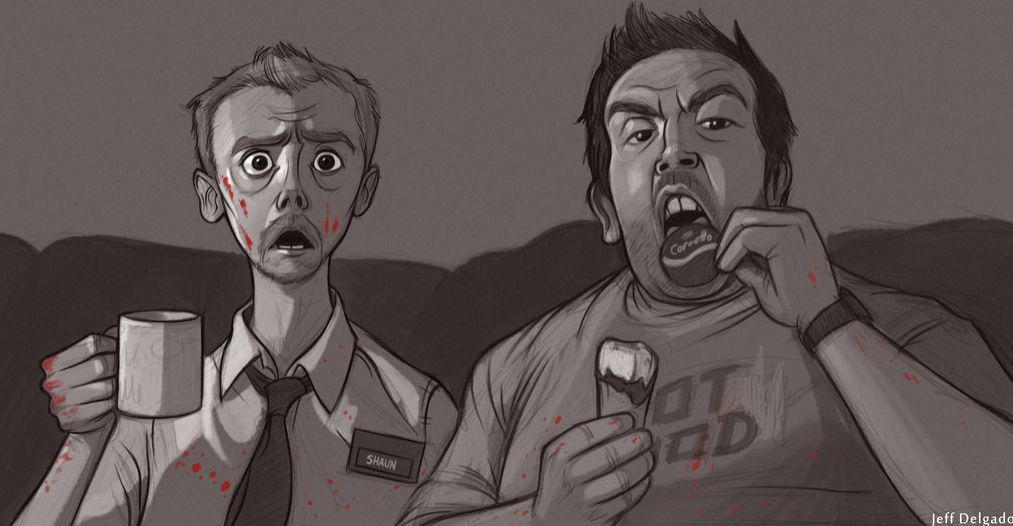 1. Can you tell me a little about your artistic background, was it meant to be from a young age?
Jeff: "Been drawing since I was two. I always wanted to become a Disney animator. When 2D animation seemed to vanish from feature films I turned to Illustration and visual development and never looked back!"
2. Your work based on The Shining is just fantastic, can you tell me a bit more about how they came together?
Jeff: "I am a gigantic Shining fan and all round Kubrick fan. So it was a no brainer to paint some of my favourite scenes. I knew Lee Unkrich (Dir. Toy Story 3) was a huge fan as well so I tweeted him a couple of my paintings. He really liked them and asked me to paint more! Who was I to say no!?"
3. Is it safe to assume you admire Kubrick as a director?
Jeff: "I absolutely love Kubrick. I admire his whole career starting as a photographer and taking that amazing eye of his to film. True Genius!"
4. What do you look for in good horror?
Jeff: "A good horror movie has to get under my skin and stay in my head for the next few days. When I'm too terrified to get up in the middle of the night to go to the bathroom, I know that movie did its job."
5. Are there any other horror movies or specific scenes you would like to illustrate in the future?
Jeff: "I love recreating my favourite scenes from my favourite films! I recently did a few Hitchcock paintings from The Birds, North By Northwest and Psycho. Hopefully, if I get some free time, I would love to paint some scenes from The Thing, Rosemary's Baby and A Clockwork Orange."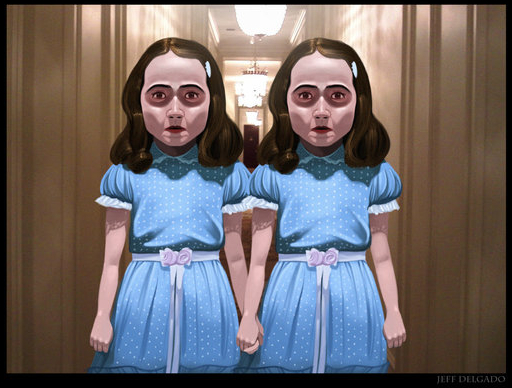 A massive thank you to Jeff for taking a little time to get involved … keep scrolling down for even more of his amazing work, I think you will love it just as much as I do!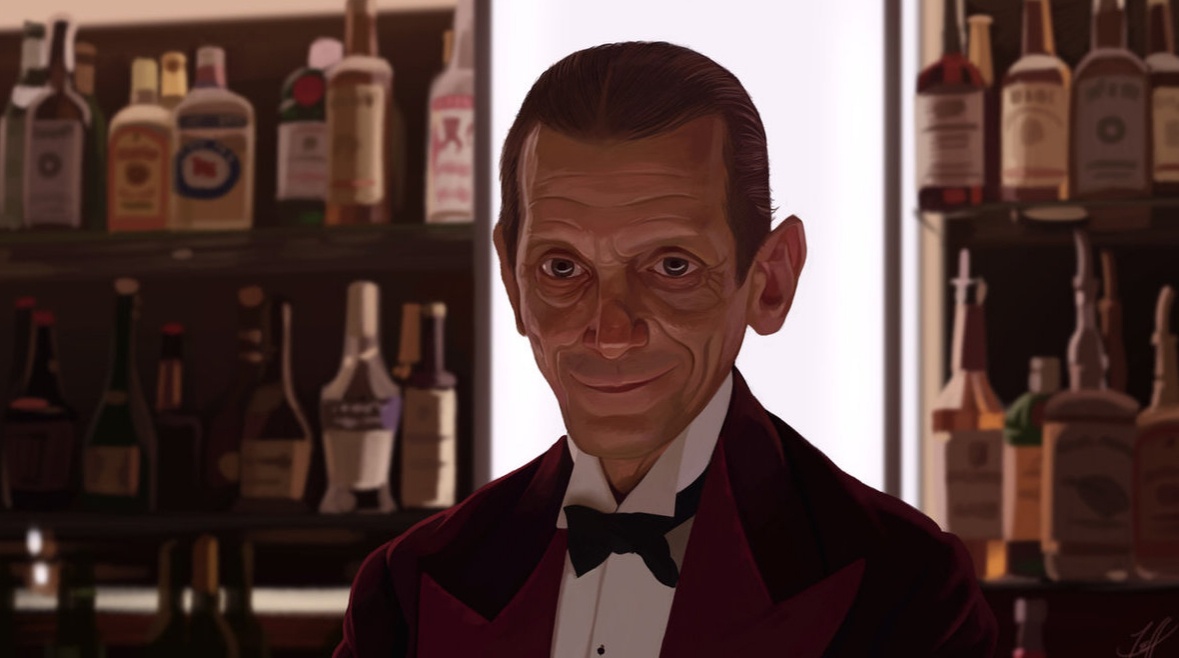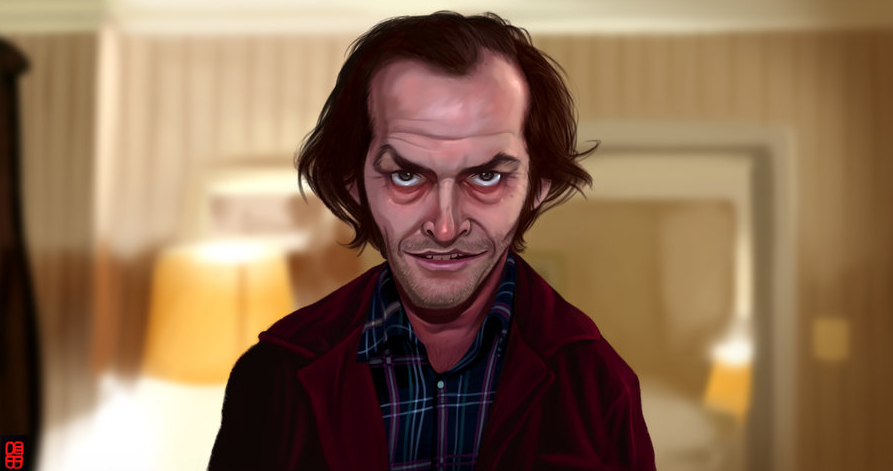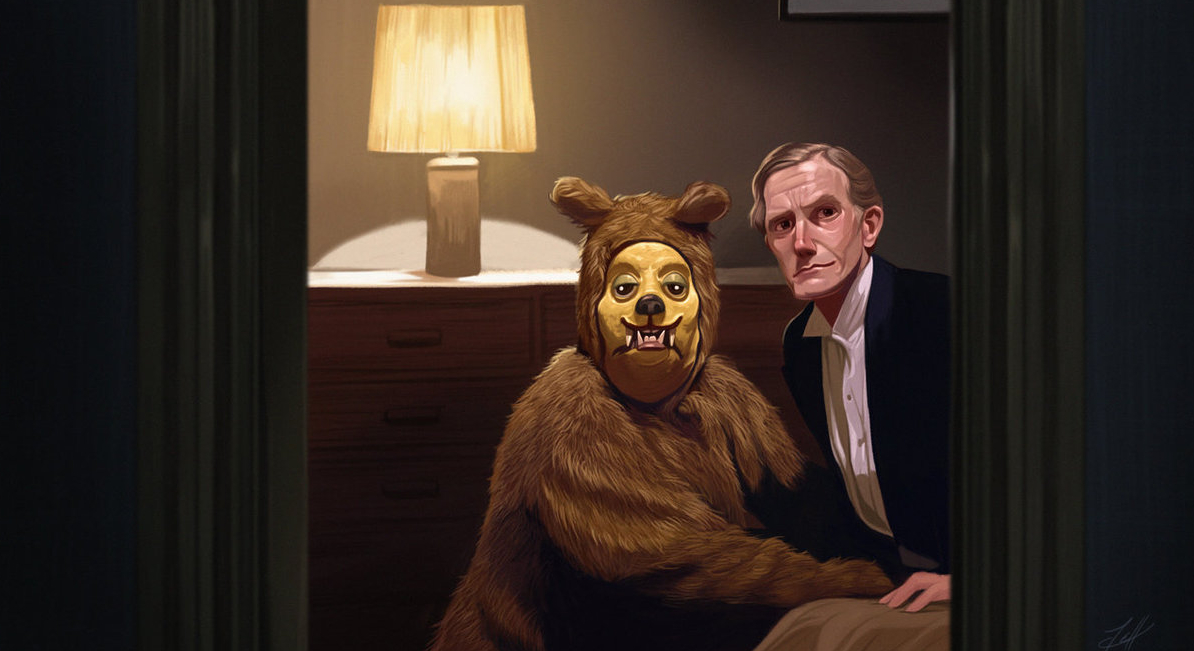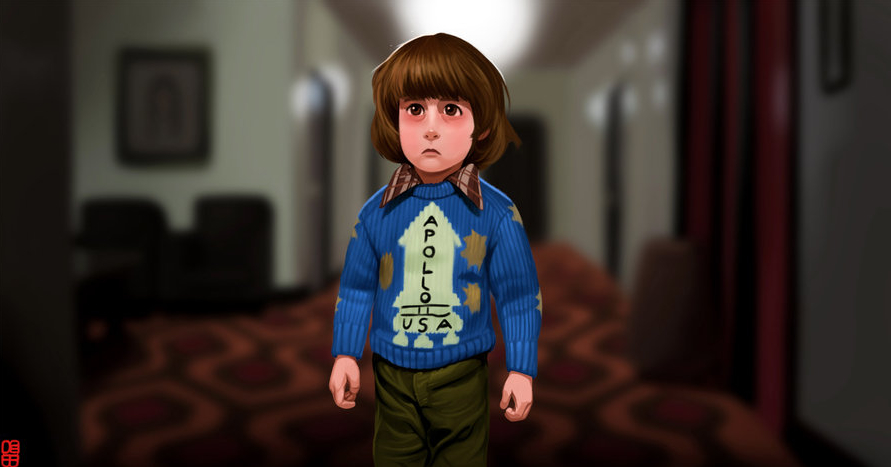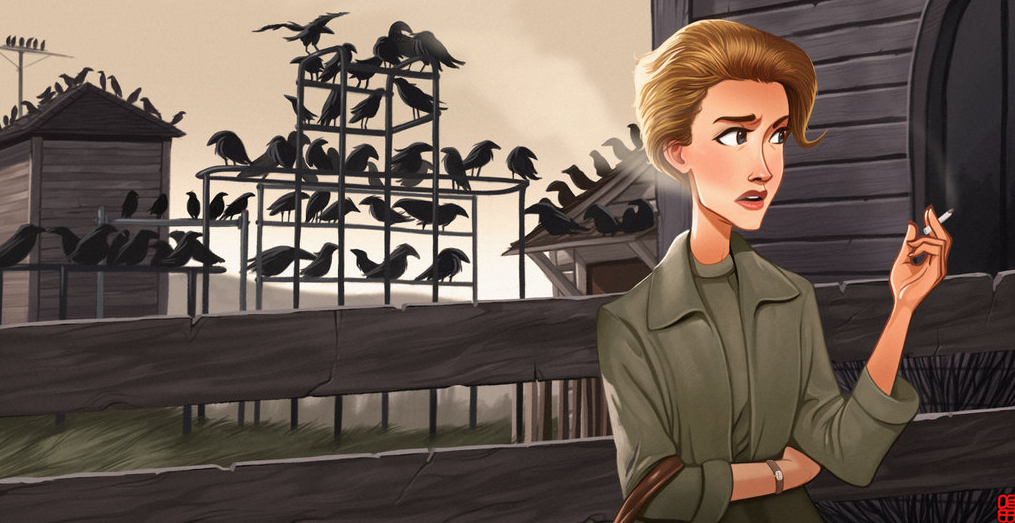 Support Halloween Love
If an item was discussed in this article that you intend on buying or renting, you can help support Halloween Love and its writers by purchasing through our links:
(Not seeing any relevant products? Start your search on Amazon through us.)