Ok, here is the first part of what will hopefully become a 100% accurate and complete visual guide to every character and actor who has died at the hands of the legend that is Jason Voorhees.
Getting on each list is simple: The character MUST be directly killed by Jason himself and where possible the kill must be confirmed … any questionable deaths will be included to be judged by you the readers and possibly edited in the future.
If available, full character names will be included along with the names of the actors and actresses who portrayed them … links to IMDb will be inserted so you can find out if any of your favourite victims went on to achieve Hollywood stardom or if getting slaughtered by the big man was just a very cool moment at the start of a more humble career.
As you have no doubt noticed I'm not starting from the beginning, this is simply because in the last couple of weeks I went on a Friday The 13th viewing marathon … It's been a few years since I watched many of them and I wanted to start with some of the more questionable entries first, the films I remembered liking least to see if my opinion had altered over time.
So what did I learn from watching Jason Takes Manhattan again?
Well, New York gets short changed due to budget restrictions, the use of Jason's ability to 'teleport' in front of victims reached laughable new heights and it was arguably the last time we would see him simply stalking and killing teenagers without major gimmicks being included until the recent remake from 2009. It's actually a fairly solid entry, some of the cast seem to be having fun, the death count is high and Jason looked great. Ultimately better than I remembered with a couple of classic death scenes that would probably feature in my top 20 of all time.
Here we go …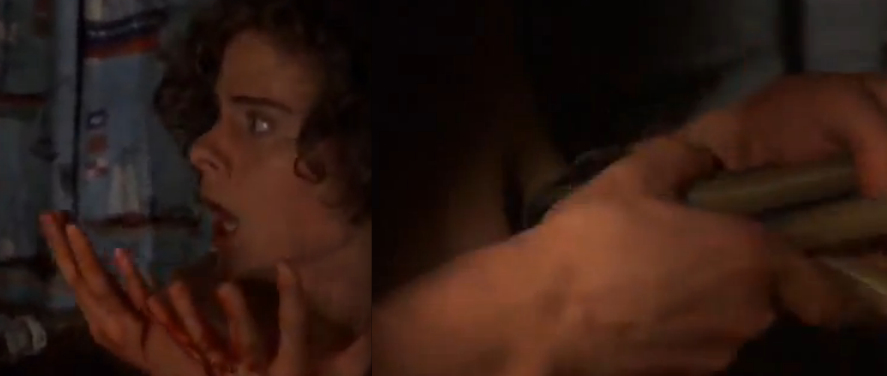 1. Jim Miller (Todd Caldecott) Stabbed in the stomach with a spear gun.

2. Suzi Donaldson (Tiffany Paulsen) Stabbed with an individual spear from the spear gun.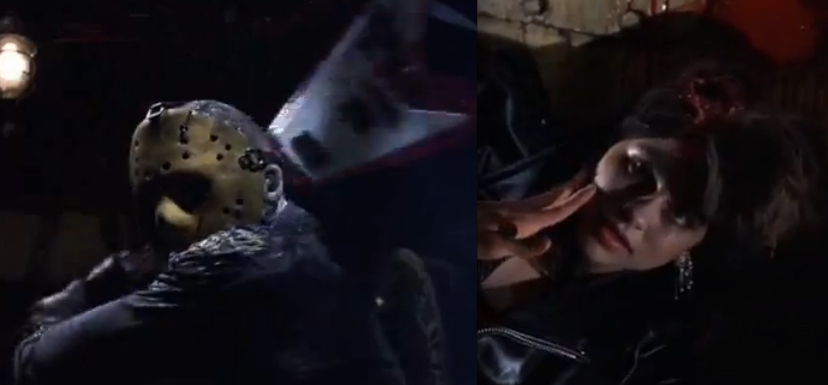 3. J.J. Jarrett (Saffron Henderson) Skull crushed with her own electric guitar.

4. Boxer Dude (David Jacox) Hot stone from the sauna is rammed into his chest.

5. Tamara Mason (Sharlene Martin) Stabbed to death with a shard from her broken mirror.

6. Jim Carlson / Chief Engineer (Fred Henderson) Stabbed in the back with a harpoon.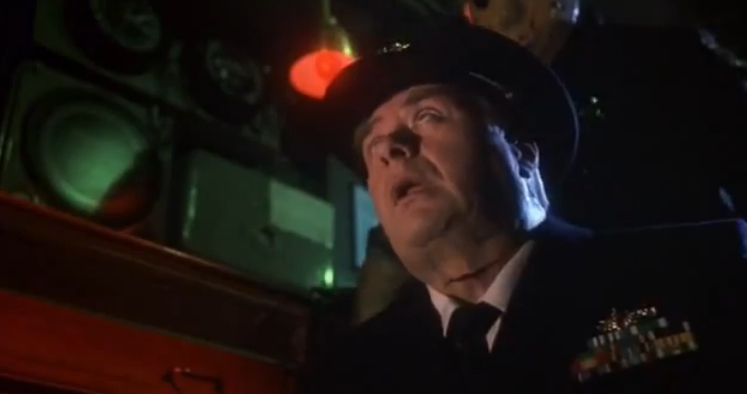 7. Admiral Robertson (Warren Munson) Throat sliced open with a machete.

8. Eva Watanabe (Kelly Hu) Choked / strangled to death.

9. Wayne Webber (Martin Cummins) Thrown into a control panel and electrocuted. Body then catches fire just to make sure!

10. Miles Wolfe (Gordon Currie) Thrown off the ships mast and impaled on some metal rods.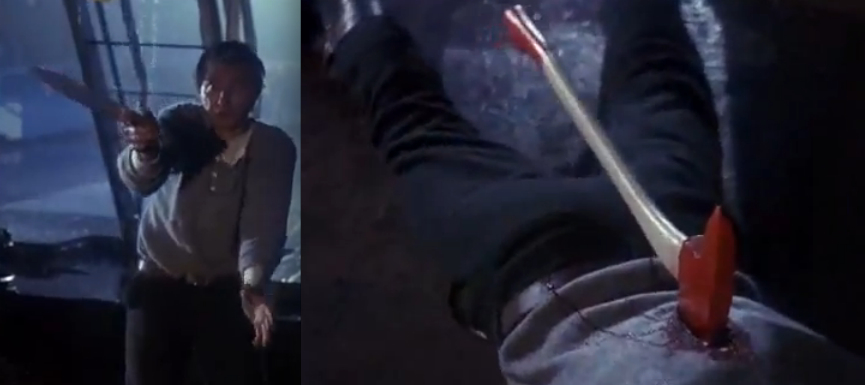 11. Crazy Deckhand (Alex Diakun) Axe embedded in his spine.

12. Gangbanger #1 (Sam Sarker) Stabbed from behind with a syringe.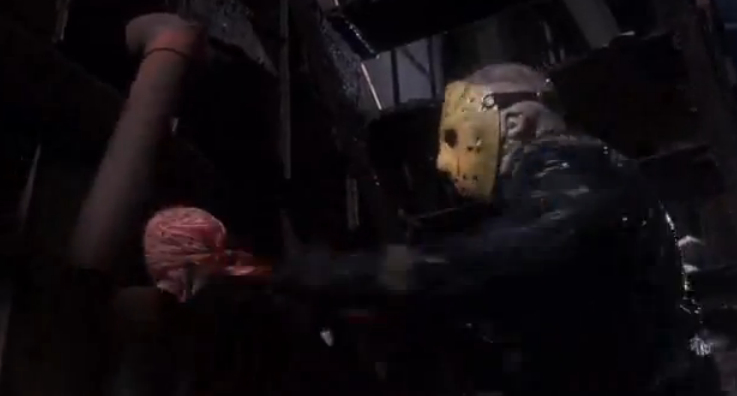 13. Gangbanger #2 (Michael Benyaer) Head rammed into metal pipe.

14. Julius Gaw (Vincent Craig Dupree) Decapitated by a single punch from Jason.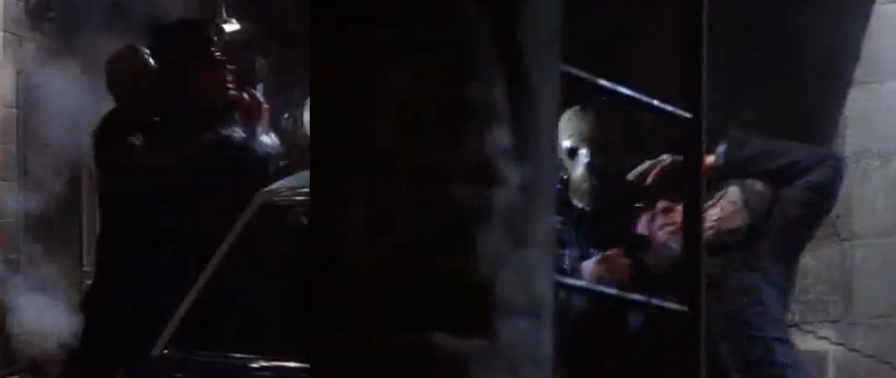 15. NYPD Irish Cop (Roger Barnes) Grabbed by Jason and pulled into an alleyway. No death is actually seen but it's Jason! I think we can safely presume the guy is toast.

16. Charles McCulloch (Peter Mark Richman) Drowned in a barrel of rancid water (Toxic sludge?)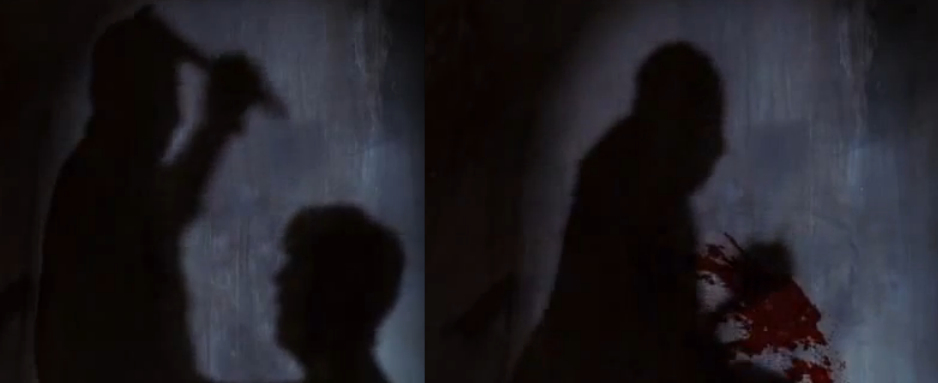 17. Sewer worker / engineer (David Longworth) Bludgeoned to death with a pipe wrench.
Part 8 kept Jason busy with a starting count of 17 direct kills in total but if you think I missed any just drop me a message below!
Support Halloween Love
If an item was discussed in this article that you intend on buying or renting, you can help support Halloween Love and its writers by purchasing through our links:
(Not seeing any relevant products? Start your search on Amazon through us.)