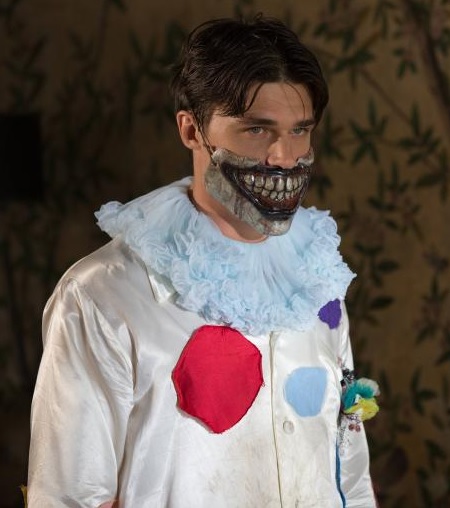 It's almost become a cliche for horror fans to react with anger whenever the big awards shows announce their annual roster of nominees, going off on social media about how horror is 'snubbed,' and not appreciated as a respectable form of entertainment.
But as cliche as it might be, it's almost impossible to not have that exact reaction, every single time. Because awards shows are indeed a reminder that Hollywood doesn't respect horror, and this year looks to be no exception to that unwritten truth.
The nominations for the 72nd annual Golden Globes were announced today, and it should come as no surprise to anyone that there's very little horror to be found on the list. In the 'Best Actress' categories, Kathy Bates and Jessica Lange picked up nominations for American Horror Story, though all other horror shows were left in the dust.
American Horror Story has been a staple of the Golden Globes for the past few years, with Lange winning an award in 2012 and being nominated at the 2013 and 2014 events. The show was also nominated for 'Best Series' in 2012, scooping up the same nomination last year. This marks Kathy Bates' first nomination for her work on AHS, having been an integral part of both Coven and Freak Show.
How can I complain about horror being 'snubbed' this year, when American Horror Story was nominated twice? Though Bates and Lange both deserve to drown in golden statues for their contributions to Freak Show, the fact of the matter is that the Hollywood Foreign Press Association doesn't so much respect American Horror Story as it does Kathy Bates and Jessica Lange – as they should, mind you.
Truthfully, I'm inclined to believe that lesser-known actors knocking those same roles out of the same park would've yielded far different results on the Golden Globes front, and I say that because a lesser-known actor has indeed been hitting big time home runs in the Freak Show. If there's any true highlight of this season it's Finn Wittrock, portraying sadistic man-child Dandy Mott. Even at the season's worst, Wittrock stands out like a big, bright shining star, a tour-de-force performance that has single-handedly made Freak Show worth watching every single week.
And yet, unlike Bates or Lange, the name Finn Wittrock is nowhere to be found on this year's list of nominees. Why not? Well, Dandy Mott is quite frankly a horror villain, if we're calling a spade a spade, and history has taught us that roles such as that one do not garner much respect when it comes time for awards to be handed out. That Wittrock has given both Bates and Lange a run for their acting money on Freak Show matters not, as he's an unknown actor on a horror show – and that's a big ole 'ew' to the Hollywood Foreign Press.
If there was ever a year for horror to shine at the Golden Globes it's this one, as the genre has been absolutely on fire, on the small screen. In 2014, horror truly broke into the mainstream, which is why it's especially a bummer this year that the men in charge seemingly weren't paying attention. The fact that shows like Hannibal and The Walking Dead weren't nominated speaks volumes about the way they view horror, just as it has in past years.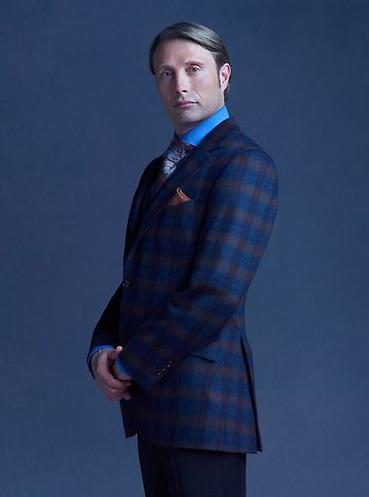 Believe it or not, Hannibal has yet to be nominated for a single Golden Globe, in any category. It's almost hard to even fathom the fact that Mads Mikkelsen hasn't received such an honor, despite being every bit as brilliant as Anthony Hopkins in the same role – for which Hopkins won an Academy Award. As for The Walking Dead, a 'Best Series' nomination was received in 2011, though it's been absent from the Globes ever since.
It's worth mentioning that both Woody Harrelson and Matthew McConaughey were nominated for HBO's True Detective this year, which is in many ways borderline horror. The show, as a whole, was also nominated for 'Best Miniseries.' Well deserved, to say the least, but again we're dealing with a situation where it's two big name actors who the Hollywood Foreign Press feels comfortable nominating. And again I must ask: would lesser-known actors have received the same honor?
Whether you believe it's a widespread Hollywood controversy or not, it's impossible to ignore the fact that a handful of award-worthy performances and award-worthy shows were snubbed this year, all of them falling under the banner of horror. This year, perhaps more than ever, it's clear that Hollywood just doesn't respect horror, which still to this day is looked at like the dirty little step-child of Lady Cinema. Shame, considering horror has very much been elevated to the next level this year, particularly on the small screen.
Expect a similar rant around this time next year, when the 73rd annual Golden Globe nominations are announced. Because my money is on nothing changing.
Support Halloween Love
If an item was discussed in this article that you intend on buying or renting, you can help support Halloween Love and its writers by purchasing through our links:
(Not seeing any relevant products? Start your search on Amazon through us.)