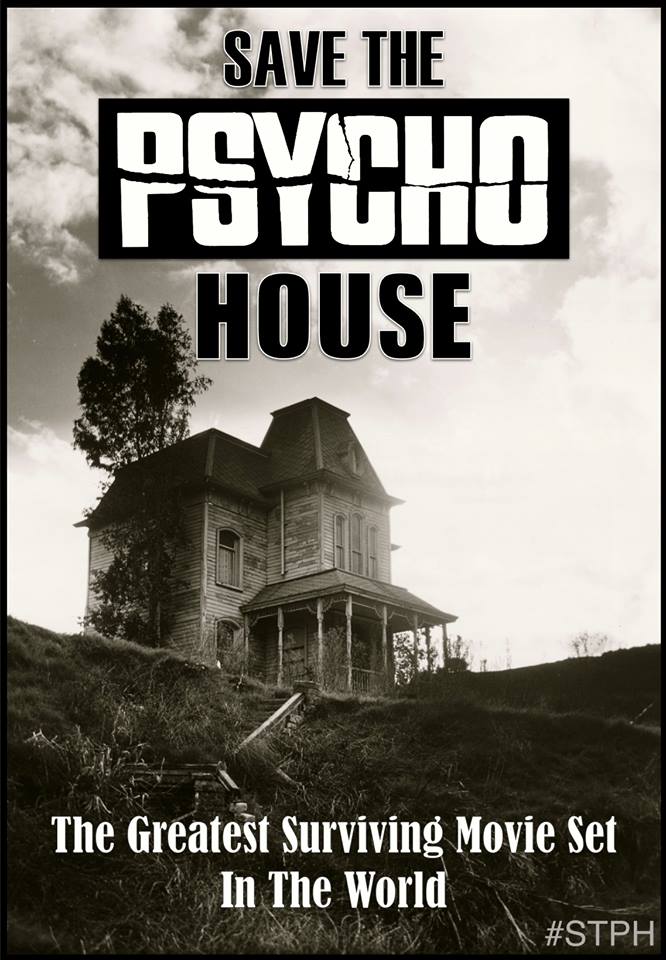 The way I see it, petitions are like Kickstarter campaigns; everyone's got one, and most of them are not worthy of taking part in, or spreading the word on.
But like the few fundraising campaigns that come along every year that compel me to take action, so too do petitions, from time to time. In fact, two worthwhile ones have recently come to my attention, which I feel that all horror fans should get involved with.
First up we've got the Save The Psycho House campaign, which is an attempt to get Universal Studios Hollywood to restore the iconic Bates house, which was of course built for Alfred Hitchcock's Psycho.
It was an Edward Hopper painting called 'The House on the Railroad' that served as the inspiration for the Psycho house, which was built right alongside the Bates Motel, on the Universal backlot. Construction took place in 1959, one year before Psycho was released, and both locations were external facades, rather than fully functional buildings.
The film turned the house into a bonafide big screen icon, and so familiar has it become to fans that it's quite frankly as iconic a piece of imagery as the memorable scenes and characters from the film. It has appeared in countless movies and TV shows over the years, making it perhaps the most well-known building in Hollywood cinematic history.
Though it's undergone many changes, and even moved locations a couple of times, the iconic house still resides on the Universal backlot, and every day tourists pass by it on the Universal Studios Backlot Tour.
Unfortunately, the Bates mansion has seen better days than it's currently seeing, as it's been over a decade since renovations were last made to the house. As a result, the wood is warped and rotten and there are gaping holes in the once well-tended to structure, thanks to missing shingles and planks of wood.
A petition was recently started in an effort to urge Universal Studios to restore and preserve this piece of American film history, and to date it has received over 3,000 virtual John Hancocks. Head over to Change.org to let your voice be heard, and you can learn more about the campaign over on the Save The Psycho House Facebook page.
While there, you'll also find lots of information about the history of the structure, which is quite fascinating for those who consider Psycho to be one of the greatest pieces of horror cinema ever made – and who the hell doesn't?!
Another petition that's worth your time was started in an effort to get the United States Postal Service to issue a series of commemorative stamps in honor of the late Vincent Price, who is of course one of the most legendary figures in the history of horror.
Believe it or not, the postal service actually has a committee who helps them decide who to immortalize on their stamps, and they receive thousands of proposals every single year. Apparently, every single proposal is evaluated by the committee, and a horror fan recently started a petition for the Vincent Price cause, which he hopes will be signed by 100,000 fellow horror fans.
Though 100,000 signatures doesn't guarantee that the postal service will honor the proposal, it would certainly show them that there's a significant customer demand for such a series of stamps, so I encourage you to take a few seconds to sign it, and help out the cause.
If 100,000 signatures come in by March 6th, the proposal will be sent off to the committee. At the time of writing this, just over 1,500 signatures have been virtually recorded.
Do you know of any other worthwhile causes that us horror fans should get involved in? Drop a comment below and let us know about them!
Support Halloween Love
If an item was discussed in this article that you intend on buying or renting, you can help support Halloween Love and its writers by purchasing through our links:
(Not seeing any relevant products? Start your search on Amazon through us.)