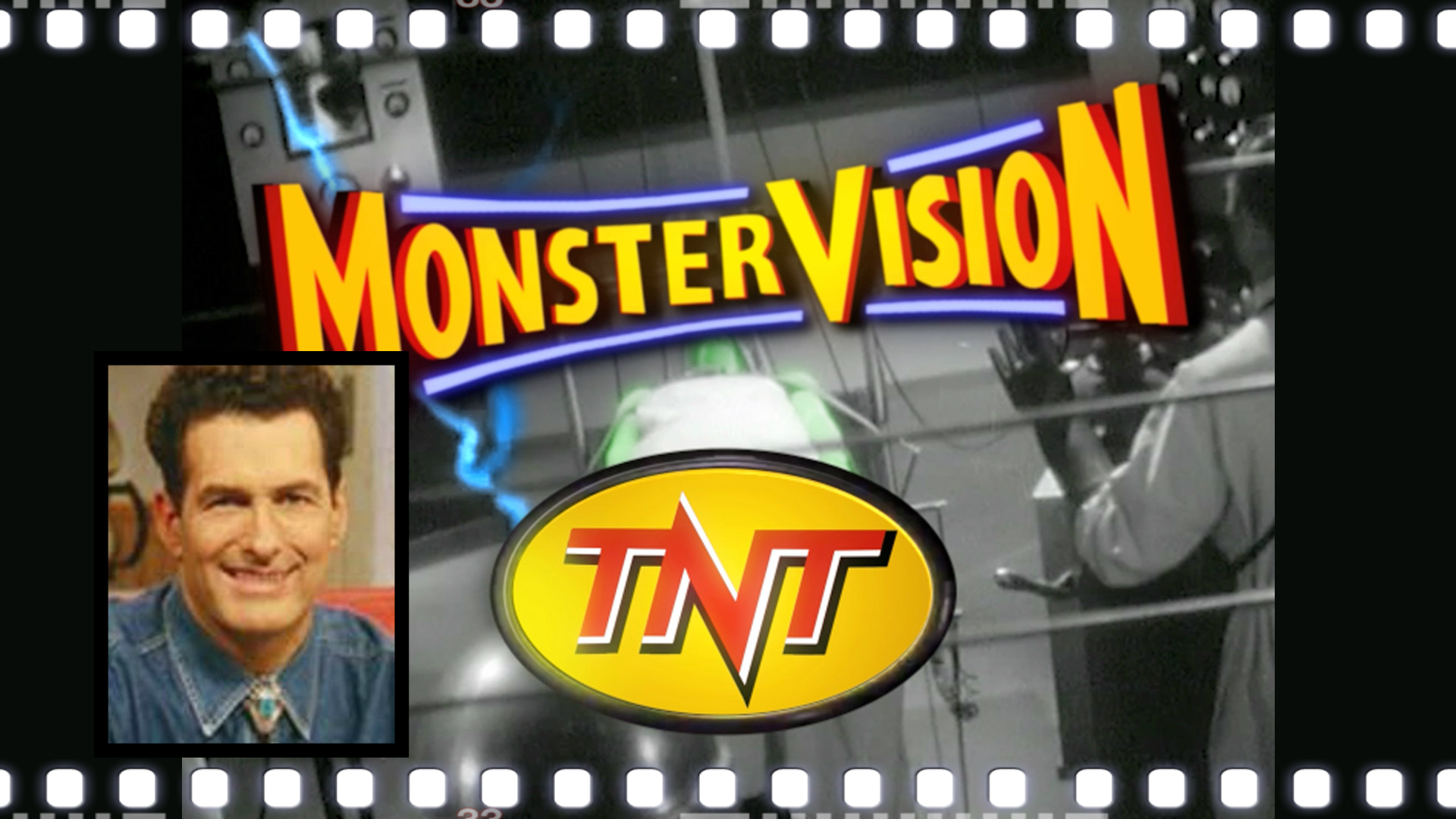 In 1985, then self proclaimed "drive-in critic", Joe Bob Briggs, launched a one man show in Cleveland titled "An Evening with Joe Bob" (later retitled "Joe Bob Dead in Concert" which can be found quite easily if you know how to Google). The success of this traveling show landed him a gig with TMC hosting Drive-In Theater for almost 10 years until eventually the show was dropped. Luckily, Joe Bob was ghost on our airwaves for not very long. Four months later TNT tapped the lovable redneck to be the new host of MonsterVision.
For those unaware, MonsterVision was a late night mostly-horror movie marathon than ran on TNT. Joe Bob Briggs was the always humorous (and if I'm honest, kinda hunky) host that popped up before and after commercial breaks to crack wise and feed the audience juicy tidbits on the films' productions. Let's please not forget the amazing "Drive-In Totals" that were a part of each film's introduction (see clip below). It was like a drug for me.
As a child who was not only obsessed with the macabre, I was into the art of filmmaking. Watching Joe Bob explain the awful response to the first theatrical release of The Exorcist 2: The Heretic was like a peak behind the curtain. The audience literally booed and threw their drinks at the screen, causing the studio to fly into a panic and pull the film. They re-released it with a new ending. FYI, It didn't help. Thanks in full to the poor "scissoring" of the edits shown, not only was I watching films that I normally wouldn't have been able to see at that age but I was getting some knowledge to go along with it. The tropes and cliches of B movies were always fair game, and Joe Bob's goofball humor was as educational as it was entertaining. See his bit on "the subjective camera" below.
My favorite memories from the series' run were my very first screenings of Return of the Living Dead whose final moments traumatized me as much as original Night's ending, Slaughter High which even as a child left me wondering "since when does April Fools end at noon the following day?", and Philippe Mora's The Beast from from Within. That last title was quite the eye opener as most of the films shown were butchered to death having all the gooey bits trimmed for broadcast. There was still enough of the repulsive effects work on display in Beast to cause my stomach to churn and my imagination to run wild.
The show's final film hosted by Briggs played out on July 8th, 2000 – Children of the Corn II: The Final Sacrifice. I remember impatiently plopping down in front of my little TV the following weekend only to be greeted by…no Joe Bob. The show lasted only a few more months before being pulled from the TV lineup all together. I was pretty bummed, madly searching through TV Guide to find some answer, some explanation. Alas, there was none. Now thanks to the wonders of Wikipedia it seems Briggs himself was unaware he was filming his final episode. He received the good ol' kick to the pants the following week.
MonsterVision was a formative show for me. It came along at just the right time to help me discover the classics…and not so classics that helped nurture my burgeoning horror nerdom. Briggs introduced me to the idea of "behind the scenes" and horror's battle against censorship. For that, I want to thank Joe Bob Briggs from the bottom of my latex covered and Karo filled heart. With TNT looking to launch a brand new "horror block" headlined by an all new M. Night Shyamalan produced Tales from the Crypt, perhaps they can find some room to resurrect MonsterVision from the grave!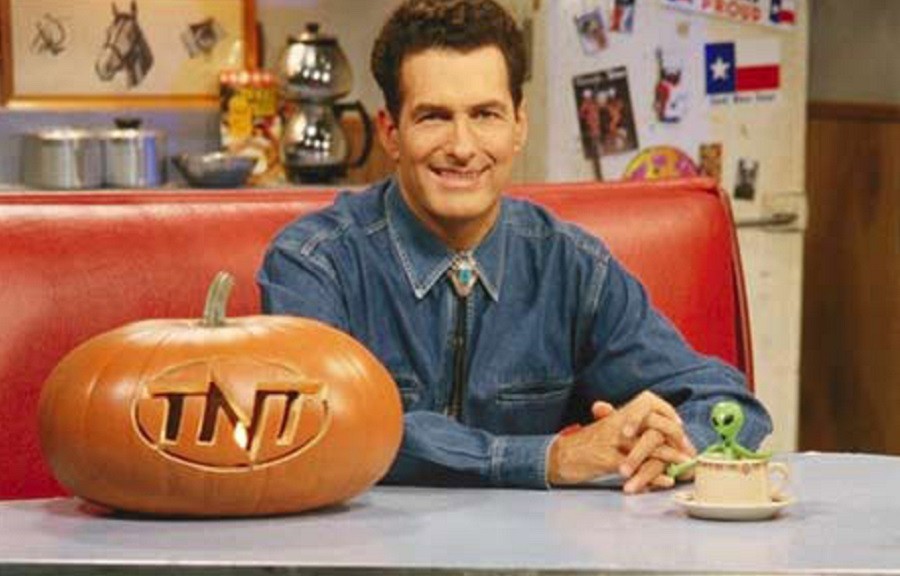 Happy Birthday Joe Bob Briggs! Dig on this cool interview from the show featuring scream queen du jour, Linnea Quigley. Plus, let's face it – has anyone ever looked better while wearing a bolo tie?
Support Halloween Love
If an item was discussed in this article that you intend on buying or renting, you can help support Halloween Love and its writers by purchasing through our links:
(Not seeing any relevant products? Start your search on Amazon through us.)