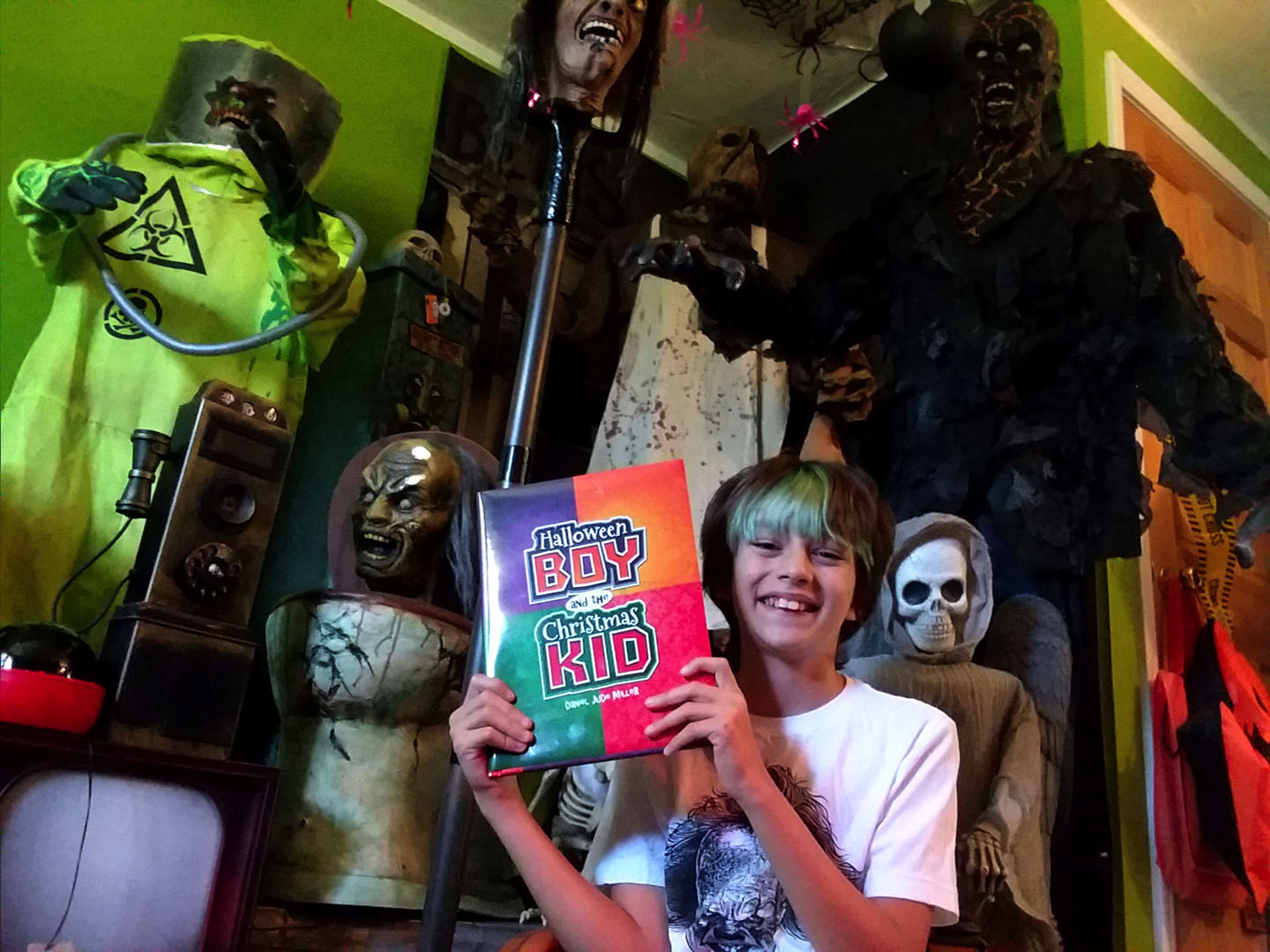 Like any kid, I liked Halloween as much as you're supposed to. Come October 1st, I picked out a wacky costume, geared up for thirty or so days and then walked the streets filling a bag or bucket with candy that would probably only get half eaten. Then, on November 1st, it was over, I moved on to begin counting down the days until Christmas. I thought that was how Halloween was experienced. I thought that was how it was done. When my son turned 5, I found out I was all wrong.
It all started pretty harmlessly, with Scooby-Doo. Most kids like Scooby-Doo, right? Scooby-Doo isn't an early warning sign of horrifying things to come, is it? By the time my son was 5, he had moved past monster cartoons and had discovered the Spirit Halloween store. I shouldn't say he discovered it because it was more of an infatuation. Suddenly, I found myself walking to a business filled with creepy clowns, bottles of blood, and all sorts of bones, bugs, and body parts almost daily. He memorized what things cost, where they were stocked, and what they were missing. But this was just the beginning.
When November rolled in and the spook-seller rolled out, nothing changed. The leaves were gone, the snow was falling and my house still looked like a cross between Jack Skellington's workshop and, well, Leatherface's workshop. As the months and year's past, his displays and knowledge grew. I found myself his viewing buddy for more scary movies than a father is supposed to allow a 9-year-old to watch. His room is gorified in January, horribly haunted all summer, and still spider-webbed in September. He once told me at 10-years-old, "Halloween isn't a holiday; it's a lifestyle."
So, when other fathers are coaching a soccer game, I am usually sorting through discounted severed limbs, looking for ears. When other men are waiting in line so their son can get Bryce Harper's autograph, I find myself waiting in line for the autograph of Michael Myer's first ever victim. When other Dads are picking out gloves and bats, I'm picking out eyeballs and different kinds of bats. My son is special, I love him, and I thought that his love, sorry, I mean "lifestyle," deserved a book. So, please check out Halloween Boy and the Christmas Kid.
Support Halloween Love
If an item was discussed in this article that you intend on buying or renting, you can help support Halloween Love and its writers by purchasing through our links:
(Not seeing any relevant products? Start your search on Amazon through us.)