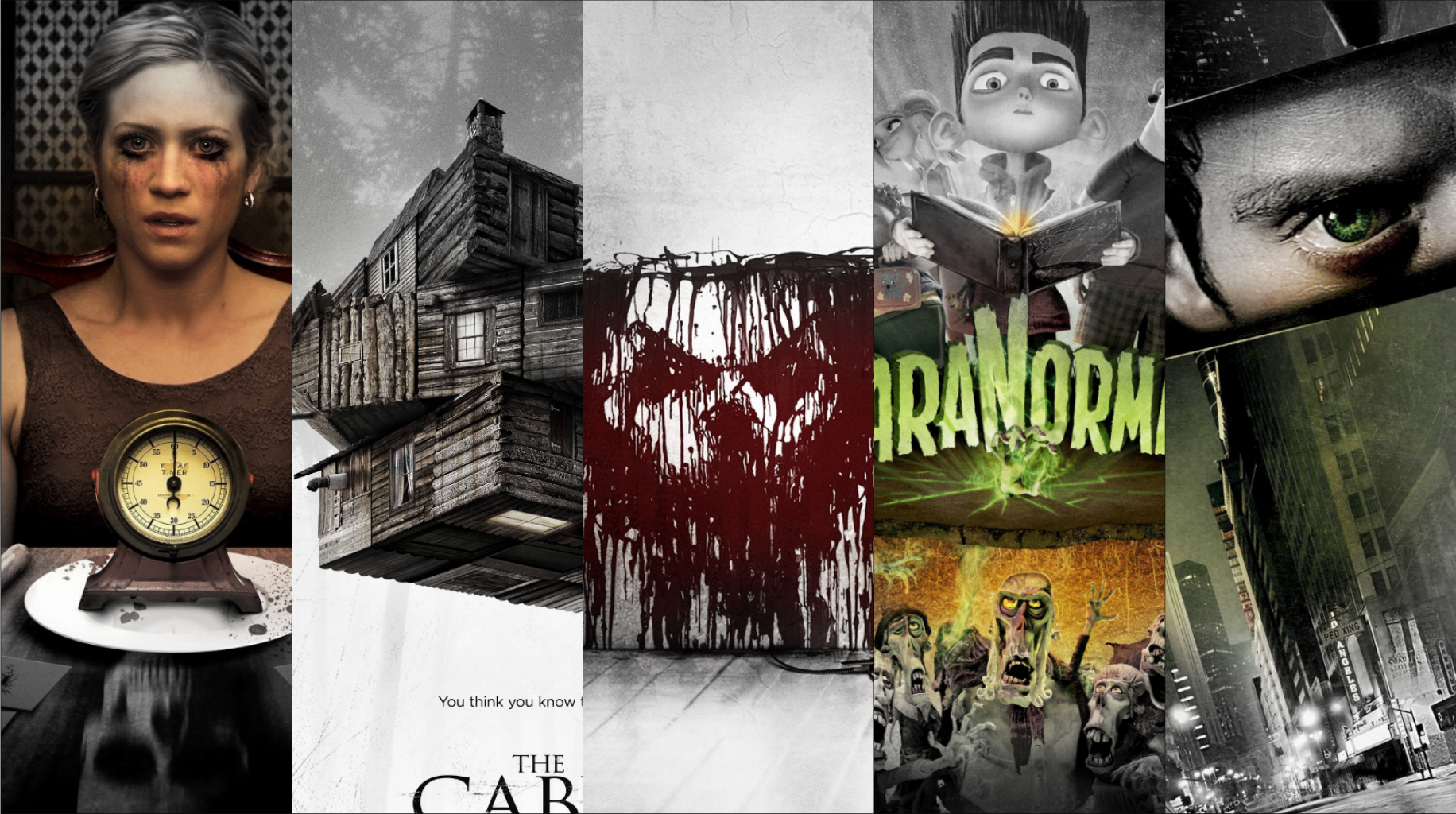 31 days. 31 years. 5 movies per year!
That's the challenge a good friend presented me with recently, and I NEVER back down from a challenge! (well, nearly never!)
Every day through October I will be pondering and revealing my 5 favorite horror and monster movies from 1985 right up to 2016. When I was told I get to pick FIVE movies per year I initially thought this would be a fairly comfortable task. I'm one of those people who likes lots of movies but I only truly LOVE a select few. That did NOT make things any easier. This has been incredibly difficult, and there have been so many years where I could have happily selected 10+ films.
Until you attempt something like this you simply don't realize just how many horror movies you have a passion for in different ways!
I'll keep my reasons for selecting each movie brief, simply because I have to produce this every day for a month. The challenge starts with 1985, when I was 9 years old, and that's pretty much exactly when I moved on from cartoons and family movies and began exploring the good stuff! Going back 31 years turned out to be the PERFECT place for me to start a journey into my movie watching past, and that made taking on this challenge a fascinating and rewarding experience.
I WANT feedback, and I would love to read your choices if you feel like getting involved.
2012.
We had to wait a long time for Drew Goddard's directorial debut, but it was worth it! An incredible blend of comedy, satire and cool ideas, all paying tribute to the beloved genre we call horror. Every monster and killer you could possibly think of gets a unique makeover, and the moment where the containment units are all unlocked delivers bloodshed and wondrous carnage on an epic scale. Pure entertainment from start to finish.
I had BIG doubts, but Frodo didn't let me down! This remake presents viewers with one of the most complicated serial killers you will ever see, and Elijah Wood delivered an astonishing performance both vocally and visually.
If you're a parent looking for something gentle and spooky to guide your little ones toward an appreciation of horror, you won't find much better than ParaNorman. The 3D stop-motion animation is a joy to watch, there are multiple horror movie tributes for adults to notice and appreciate, and the message within the story promotes acceptance of differences and kindness. Loved it from start to finish.
Genuinely creepy as fuck, those home movies that Ethan Hawke spends his nights watching are brilliantly unnerving and creative. Top quality Hollywood horror that is brave enough to end the story in a VERY dark and messy way.
We've probably all played that game where you discuss random good or bad possibilities, and fantasy challenges that would earn you money. Would you cut off a finger for a million dollars? Would you kill a stranger for a million dollars if you were guaranteed to never get caught? This fascinating movie gives its characters a chance to actually play the game for real! All under the watchful eye of horror legend Jeffrey Combs.
Support Halloween Love
If an item was discussed in this article that you intend on buying or renting, you can help support Halloween Love and its writers by purchasing through our links:
(Not seeing any relevant products? Start your search on Amazon through us.)