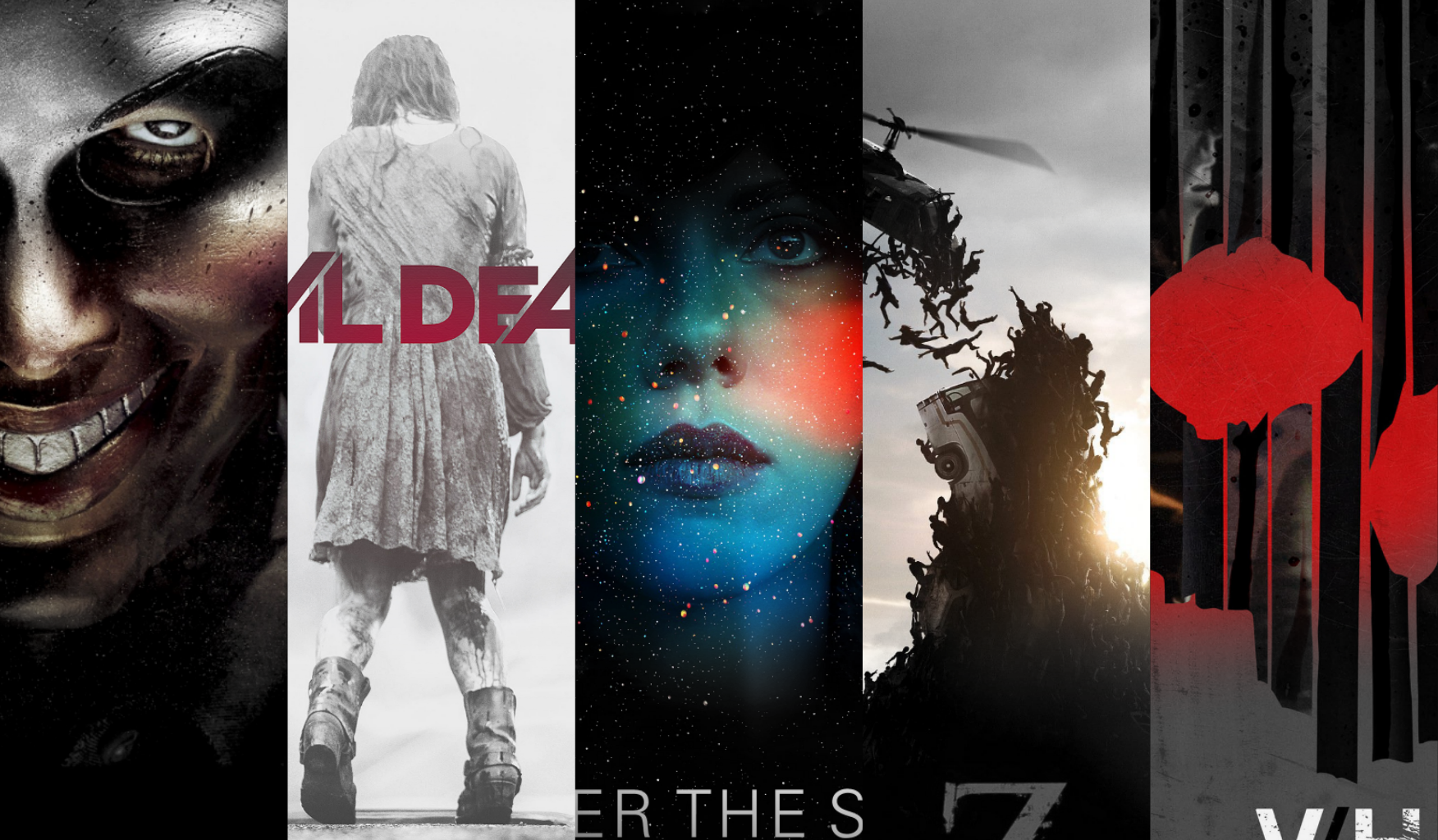 31 days. 31 years. 5 movies per year!
That's the challenge a good friend presented me with recently, and I NEVER back down from a challenge! (well, nearly never!)
Every day through October I will be pondering and revealing my 5 favorite horror and monster movies from 1985 right up to 2016. When I was told I get to pick FIVE movies per year I initially thought this would be a fairly comfortable task. I'm one of those people who likes lots of movies but I only truly LOVE a select few. That did NOT make things any easier. This has been incredibly difficult, and there have been so many years where I could have happily selected 10+ films.
Until you attempt something like this you simply don't realize just how many horror movies you have a passion for in different ways!
I'll keep my reasons for selecting each movie brief, simply because I have to produce this every day for a month. The challenge starts with 1985, when I was 9 years old, and that's pretty much exactly when I moved on from cartoons and family movies and began exploring the good stuff! Going back 31 years turned out to be the PERFECT place for me to start a journey into my movie watching past, and that made taking on this challenge a fascinating and rewarding experience.
I WANT feedback, and I would love to read your choices if you feel like getting involved.
2013.
The cold dreamlike visuals and total lack of exposition makes Under the Skin a challenge to watch, but watch it you should! Scarlett Johansson is utterly mesmerizing, and director Jonathan Glazer takes what could have been a very straightforward story and turns it into something approaching art. You'll either love Under the Skin or HATE it, there is no middle ground.
Evil Dead 2013 might be too serious and modern for some, but it didn't try to copy the tone and fun of the original and I admire it for that. The story is familiar but subtly different, the effects are solid, and when the blood starts to flow … it just doesn't stop! A remake I can happily live with.
One day I hope we get an adaptation of the incredible book by Max Brooks that deserves the name. This movie is NOT that adaptation, but it's often exciting and generally very entertaining. I was prepared to hate this when it was released, but the damn thing won me over. Fuckers!
For some reason I didn't enjoy the original, but this sequel grabbed my attention almost immediately, and didn't let go until it was all over. Some of the individual segments were SO much fun I actually found myself wishing they were full length movies!
Futuristic home invasion horror with a twist. This is a movie that makes you think, and those thoughts can often be dark. If it was legal, is there anyone in your life you would like to kill? The Purge doesn't really have the opportunity to explore the concept in an intelligent way, but it remains a film that I really enjoyed on the big screen.
Support Halloween Love
If an item was discussed in this article that you intend on buying or renting, you can help support Halloween Love and its writers by purchasing through our links:
(Not seeing any relevant products? Start your search on Amazon through us.)