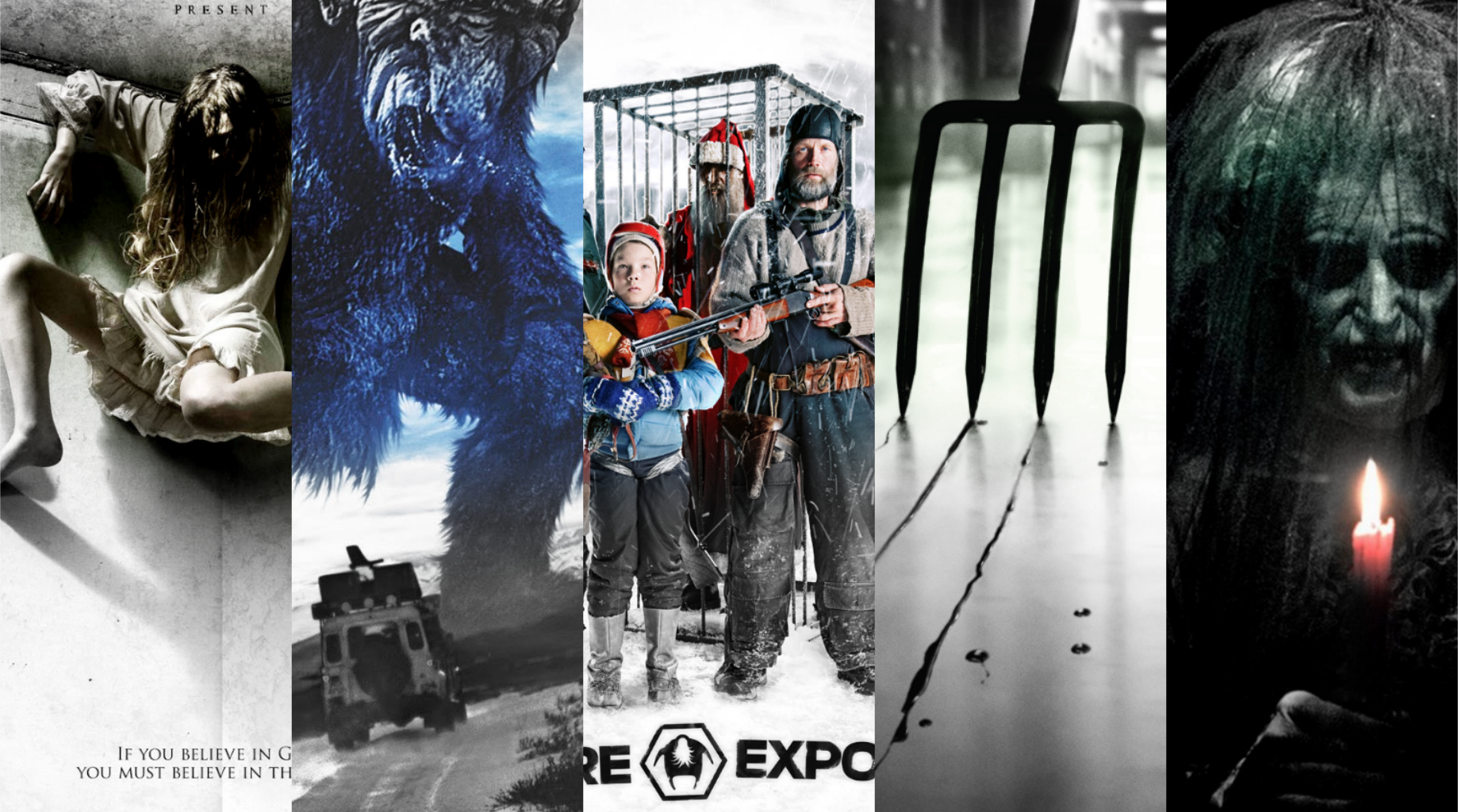 31 days. 31 years. 5 movies per year!
That's the challenge a good friend presented me with recently, and I NEVER back down from a challenge! (well, nearly never!)
Every day through October I will be pondering and revealing my 5 favorite horror and monster movies from 1985 right up to 2016. When I was told I get to pick FIVE movies per year I initially thought this would be a fairly comfortable task. I'm one of those people who likes lots of movies but I only truly LOVE a select few. That did NOT make things any easier. This has been incredibly difficult, and there have been so many years where I could have happily selected 10+ films.
Until you attempt something like this you simply don't realize just how many horror movies you have a passion for in different ways!
I'll keep my reasons for selecting each movie brief, simply because I have to produce this every day for a month. The challenge starts with 1985, when I was 9 years old, and that's pretty much exactly when I moved on from cartoons and family movies and began exploring the good stuff! Going back 31 years turned out to be the PERFECT place for me to start a journey into my movie watching past, and that made taking on this challenge a fascinating and rewarding experience.
I WANT feedback, and I would love to read your choices if you feel like getting involved.
2010 …
Here's a remake that actually turned out to be a VERY solid movie, and I personally think it almost surpasses the original at times. Timothy Olyphant and Radha Mitchell were both experienced science fiction and horror film actors by this point, and their classy performances helped make The Crazies a surprisingly pleasurable experience.
The Trolls in this movie may look like they escaped from Jim Henson's Creature Shop, but don't be fooled by those dopey looking faces. They will rip off your head and shit down your neck if they smell even a hint of religion! Troll Hunter is more or less the best found footage movie I've seen in recent years, and after ten minutes you no-longer think about this overused filming gimmick because the journey the characters embark on is just so engrossing. I pray this never gets remade. Hollywood wouldn't have a clue how to replicate the weirdly wonderful quality found here.
I really did expect The Last Exorcism to be adequate at best, but I didn't take into account a young actress called Ashley Bell. Her body contorting ability grabbed all the headlines, but the childlike personality she gives to Nell is the emotional spark the story needed to work. It all gets a bit crazy toward the end, but this is mostly a well-made and powerful effort.
A visually spectacular and genuinely creepy triumph from James Wan, who is slowly but surely becoming one of the most successful horror directors we've had in the last twenty years or so. It loses some impact during repeat viewings, but Insidious is one of those horror movies that burns images into your memory the first time around, images you never forget.
Rare Exports: A Christmas Tale.
I believe Roger Ebert once described this as Santa Claus: The Movie meets The Thing, and that really isn't far from the truth! Rare Exports is another PERFECT European dark fantasy tale, and much like Troll Hunter it takes a legend we all grew up with and gives it a dangerous new origin that should appeal to all horror fans. The writing is exceptional, and the subtle acting from the entire cast feels genuine and appropriate. HIGHLY recommended.
Support Halloween Love
If an item was discussed in this article that you intend on buying or renting, you can help support Halloween Love and its writers by purchasing through our links:
(Not seeing any relevant products? Start your search on Amazon through us.)