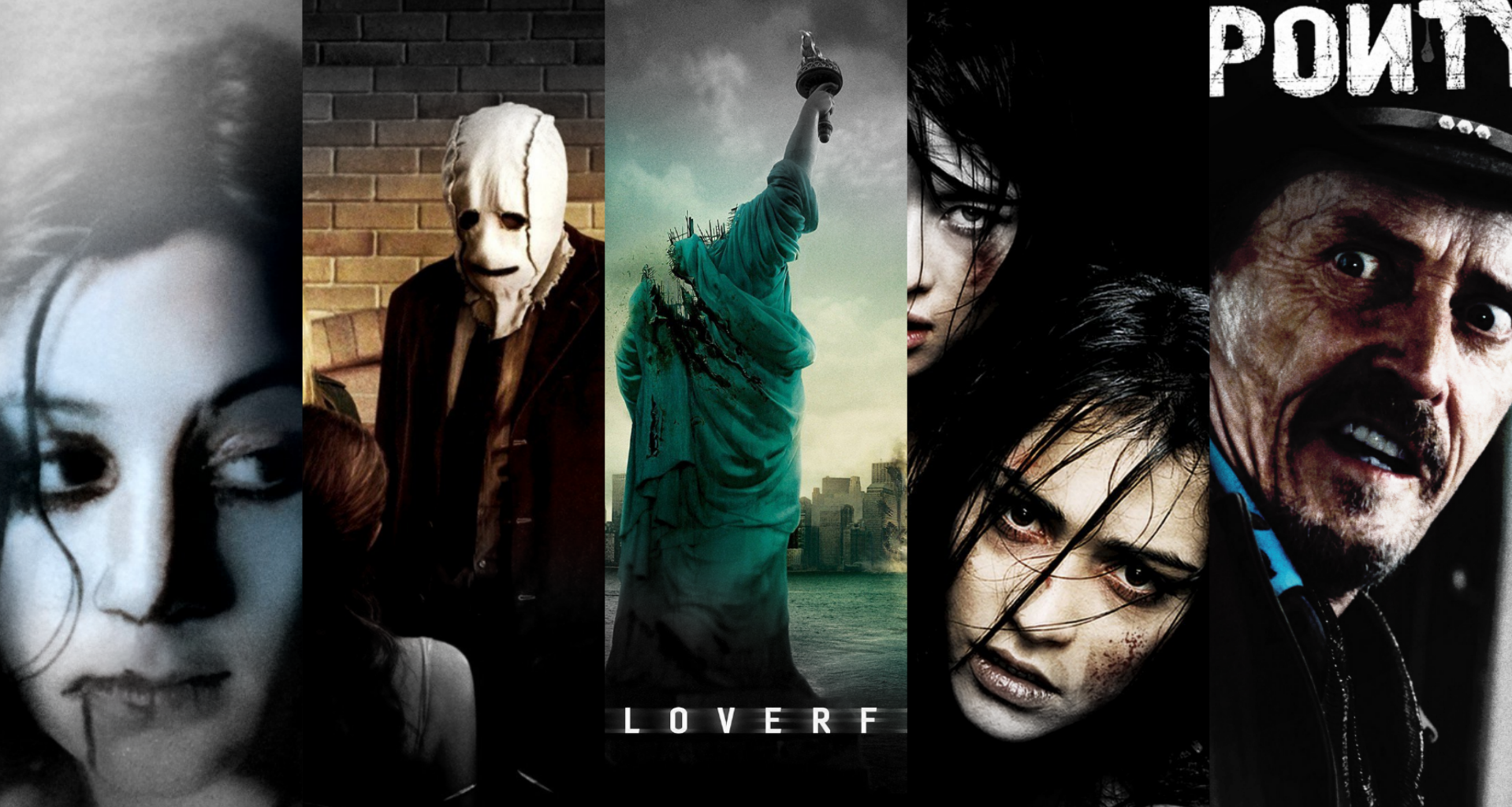 31 days. 31 years. 5 movies per year!
That's the challenge a good friend presented me with recently, and I NEVER back down from a challenge! (well, nearly never!)
Every day through October I will be pondering and revealing my 5 favorite horror and monster movies from 1985 right up to 2016. When I was told I get to pick FIVE movies per year I initially thought this would be a fairly comfortable task. I'm one of those people who likes lots of movies but I only truly LOVE a select few. That did NOT make things any easier. This has been incredibly difficult, and there have been so many years where I could have happily selected 10+ films.
Until you attempt something like this you simply don't realize just how many horror movies you have a passion for in different ways!
I'll keep my reasons for selecting each movie brief, simply because I have to produce this every day for a month. The challenge starts with 1985, when I was 9 years old, and that's pretty much exactly when I moved on from cartoons and family movies and began exploring the good stuff! Going back 31 years turned out to be the PERFECT place for me to start a journey into my movie watching past, and that made taking on this challenge a fascinating and rewarding experience.
I WANT feedback, and I would love to read your choices if you feel like getting involved.
Let's explore 2008.
Exhausting, depressing and BRUTAL, but there is an artistic quality running through Martyrs that elevates it FAR above the likes of Hostel, and other movies that feel the need to include a large amount of torture. It's something I can't easily explain, but it never feels cheap or pointless here, and I'm someone who always finds realistic and prolonged violence against women a deeply uncomfortable experience. Brilliant direction, perfect pacing and incredible performances by the entire cast … Martyrs needs to be seen.
Based on the novel of the same name by John Ajvide Lindqvist, this dreamlike and magnificent adaptation cuts away all of the excessive fat that filled the book, and just keeps what really mattered – the disturbing yet beautiful relationship between Oskar and Eli. The end result is a dark vampire fairytale that isn't afraid to spill some blood and decapitate kids every now and then.
My opinion of Cloverfield has been on quite a journey over the last few years. At first I wasn't particularly keen on it. Then I started to appreciate the atmosphere and subtle visuals a bit more. THEN I discovered I was enjoying revisiting it every year or two. And now, I'm definitely feeling some love. Cloverfield was always going to be an underwhelming experience that first time, simply because the hype went stratospheric and became impossible to match. But the viral marketing was really fun to explore, and I'll always fondly remember how mysteriously cool the whole thing became as the release date approached.
I don't think I've ever seen a movie where the characters just felt as DOOMED as they do in this. The first time I watched it I had managed to avoid any major spoilers, but it almost didn't seem to matter! Everything felt horribly inevitable, and the climax made sure my fears weren't left disappointed. The ending WILL anger you, but in a good way, if you know what I mean?
A reluctant hero, a radio station sound booth, and a viral outbreak that makes people become unnaturally violent when they hear certain WORDS! I know it doesn't sound that great, but trust me, Pontypool is a smart and slick hidden gem. Plus, it stars Stephen McHattie, who is just amazing in everything he does and one of my all-time favorite actors. If you haven't seen Pontypool give it a chance one day, I think you'll be pleasantly surprised.
Support Halloween Love
If an item was discussed in this article that you intend on buying or renting, you can help support Halloween Love and its writers by purchasing through our links:
(Not seeing any relevant products? Start your search on Amazon through us.)