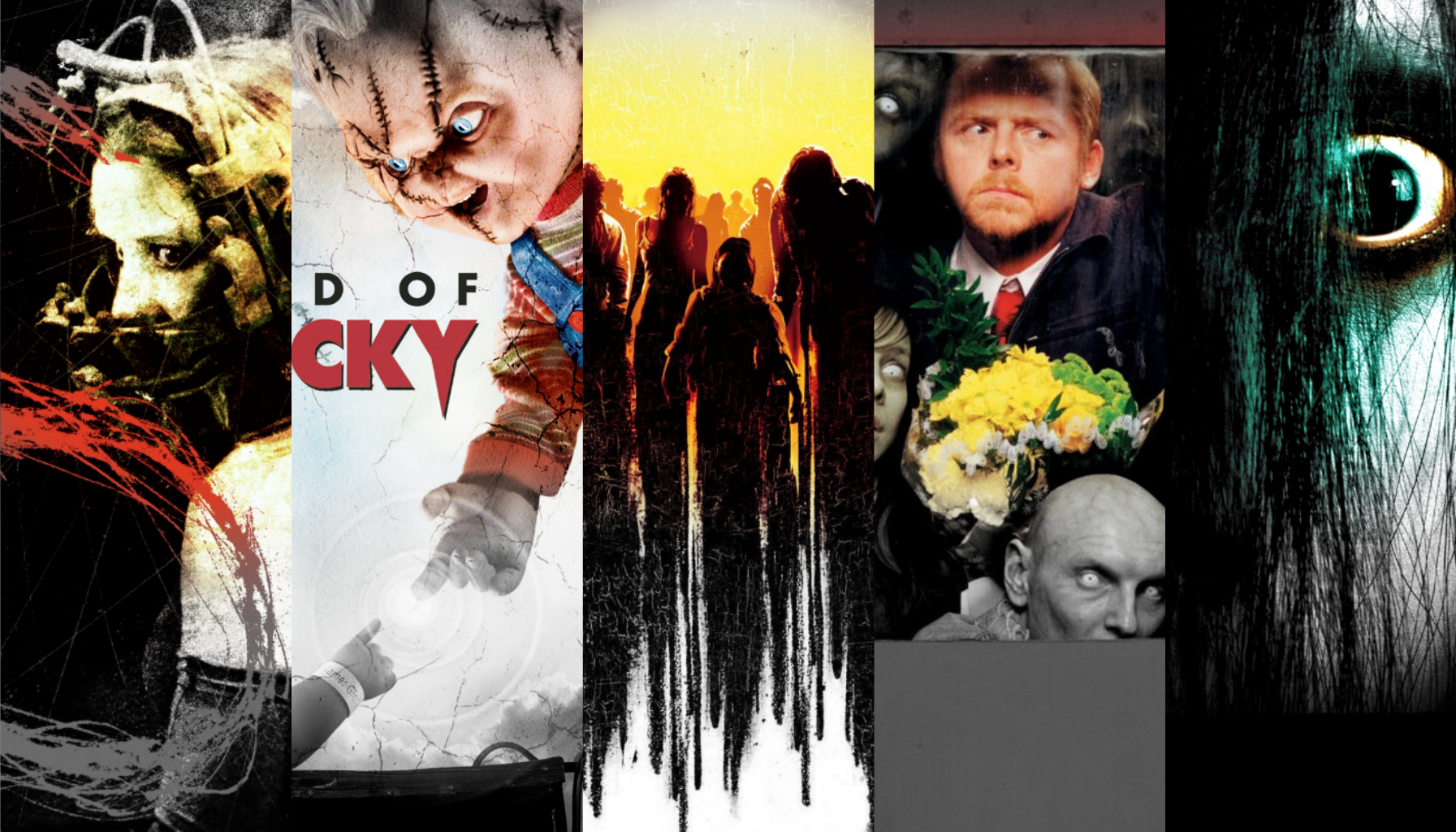 31 days. 31 years. 5 movies per year!
That's the challenge a good friend presented me with recently, and I NEVER back down from a challenge! (well, nearly never!)
Every day through October I will be pondering and revealing my 5 favorite horror and monster movies from 1985 right up to 2016. When I was told I get to pick FIVE movies per year I initially thought this would be a fairly comfortable task. I'm one of those people who likes lots of movies but I only truly LOVE a select few. That did NOT make things any easier. This has been incredibly difficult, and there have been so many years where I could have happily selected 10+ films.
Until you attempt something like this you simply don't realize just how many horror movies you have a passion for in different ways!
I'll keep my reasons for selecting each movie brief, simply because I have to produce this every day for a month. The challenge starts with 1985, when I was 9 years old, and that's pretty much exactly when I moved on from cartoons and family movies and began exploring the good stuff! Going back 31 years turned out to be the PERFECT place for me to start a journey into my movie watching past, and that made taking on this challenge a fascinating and rewarding experience.
I WANT feedback, and I would love to read your choices if you feel like getting involved.
Let's keep burning through those years, it's 2004!
Saw.
The Saw franchise became a bit of joke toward the end of its lifespan, so it's easy to forget that the original was actually a VERY solid movie, and not just some cheap torture scenes tacked together. The traps were ALL escapable if the victims were prepared to make a physical sacrifice, and the message Jigsaw was trying to spread was powerful and thought-provoking. Somewhere along the way the meaning of the traps and the quality storytelling got lost, but it all started very strongly.
Simon Pegg was all over British TV during the late 1990s, and even back then you just KNEW he would make it big if the right opportunity and project came along. As it turned out, Shaun of the Dead was a perfect project to showcase Pegg to the world, because he actually co-wrote it with director Edgar Wright. The comedy played to his strengths, and his respect for our favorite genre was clear to see. One of the finest horror comedies you will ever see!
This really is a remake in name only. They both have characters trapped in a shopping mall, but that's where the similarities end for the two movies we call Dawn of the Dead. Zack Snyder gets a lot of hate these days, but Dawn 2004 was a seriously engrossing film, packed with likeable characters and some top notch action sequences. Sarah Polley and Jake Weber both deliver very subtle performances, but their quiet anguish makes them believable and easy to care about. Weber especially is mezmerizing at times. Three thumbs up!
I'll be honest. The Child's Play franchise never interested me beyond the excellent first movie, but I remember making an effort to go watch Seed of Chucky when it first came out, and I'm glad I did. It was a LOT of fun. Like Wes Craven's New Nightmare it was a franchise installment that wasn't afraid to head in a new direction, and bravely tell a story that could have easily failed miserably. HL writer Zachary Paul recently wrote an excellent article that takes a closer look at Seed of Chucky, which can be found HERE!
By 2004 I was becoming slightly jaded with J-horror. Every damn film seemed to feature a white skinned ghost with long black hair! But I've included the remake of The Grudge here today for one reason … it scared me! And to be fair so did the original version. I wasn't particularly keen on the story or characters, but the damn thing creeped me out big time, and I always admire a horror movie that can make me twitch.
Support Halloween Love
If an item was discussed in this article that you intend on buying or renting, you can help support Halloween Love and its writers by purchasing through our links:
(Not seeing any relevant products? Start your search on Amazon through us.)