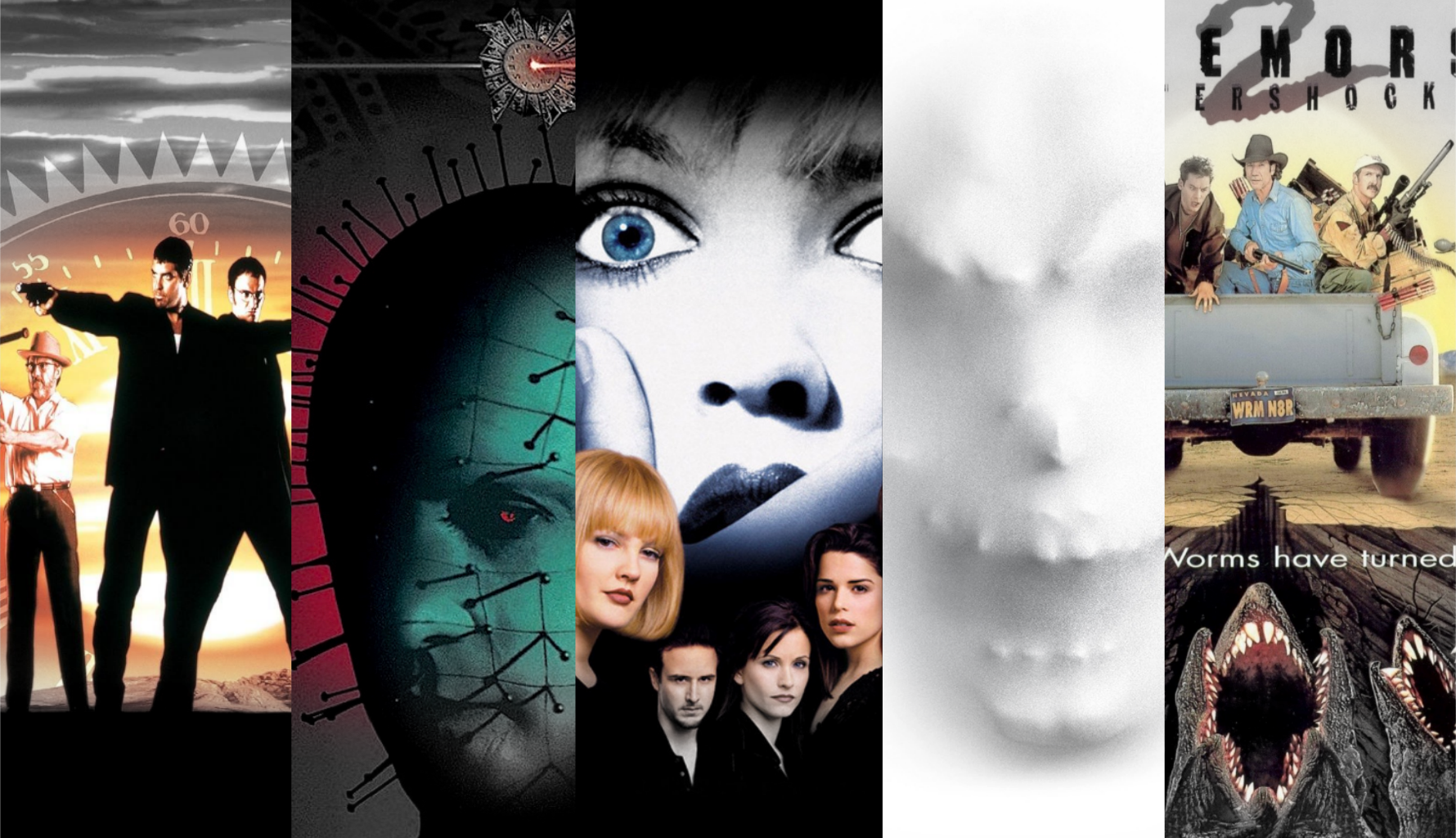 31 days. 31 years. 5 movies per year!
That's the challenge a good friend presented me with recently, and I NEVER back down from a challenge! (well, nearly never!)
Every day through October I will be pondering and revealing my 5 favorite horror and monster movies from 1985 right up to 2016. When I was told I get to pick FIVE movies per year I initially thought this would be a fairly comfortable task. I'm one of those people who likes lots of movies but I only truly LOVE a select few. That did NOT make things any easier. This has been incredibly difficult, and there have been so many years where I could have happily selected 10+ films.
Until you attempt something like this you simply don't realize just how many horror movies you have a passion for in different ways!
I'll keep my reasons for selecting each movie brief, simply because I have to produce this every day for a month. The challenge starts with 1985, when I was 9 years old, and that's pretty much exactly when I moved on from cartoons and family movies and began exploring the good stuff! Going back 31 years turned out to be the PERFECT place for me to start a journey into my movie watching past, and that made taking on this challenge a fascinating and rewarding experience.
I WANT feedback, and I would love to read your choices if you feel like getting involved.
The wind of change approaches. It's 1996 …
PINHEAD IN SPACE! … Yup. Several years before Jason had his own intergalactic adventure, the Hellraiser franchise headed up and out of the atmosphere in this time-hopping tale. It's honestly slightly better than it sounds, and even though all the Hellraiser sequels were disappointing in different ways, I find this fourth installment strangely watchable.
The movie that reinvigorated the slasher subgenre, and one of the most enjoyable horror movies I've ever seen. Scream deserved every drop of praise it received, and in my opinion it continues to improve with age. The vibrant casting choices complemented the solid foundation the script provided, and from there everything just continued to work perfectly, such as Marco Beltrami's haunting score. We all knew Wes Craven could make a great horror movie, but with Scream he reached the top of the mountain. A modern masterpiece.
I think I'll always be a little surprised and disappointed that Tremors didn't get a sequel sooner. Tremors 2 has made my list today because it's actually a fairly good movie that I've always enjoyed, but the five year gap between this and the original killed any serious potential it might have had. I believe this got a very limited cinema release after a premiere screening, before being swiftly pushed to VHS home rental without any fanfare or fuss. The quality of the franchise continued on a downward spiral from this point onward, but Aftershocks was a solid effort.
Ridiculous, exhausting, crazy, hilarious, and unexpectedly awesome, From Dusk till Dawn is all of these things and more. The first half of the story is an intense crime thriller road movie, packed with razor-sharp Tarantino dialogue and some very impressive character development. Then suddenly and spectacularly it changes into a totally different movie. Blood, vampires, comedy, gore, MORE blood – it ALL gets flipped toward slapstick horror. When I walked out of the theatre after watching it on opening night my head was spinning, and I couldn't quite decide if it was one of the best things I'd ever seen, or one of the worst!
Before Peter Jackson packed up his bags and moved to New Zealand to make fantasy blockbusters, he directed this visually impressive horror comedy. I don't LOVE the movie quite as much as some people do, but it creeps into my top 5 today because it at least tried to be original, and gave us something a bit different during a year that didn't have much to choose from.
Support Halloween Love
If an item was discussed in this article that you intend on buying or renting, you can help support Halloween Love and its writers by purchasing through our links:
(Not seeing any relevant products? Start your search on Amazon through us.)