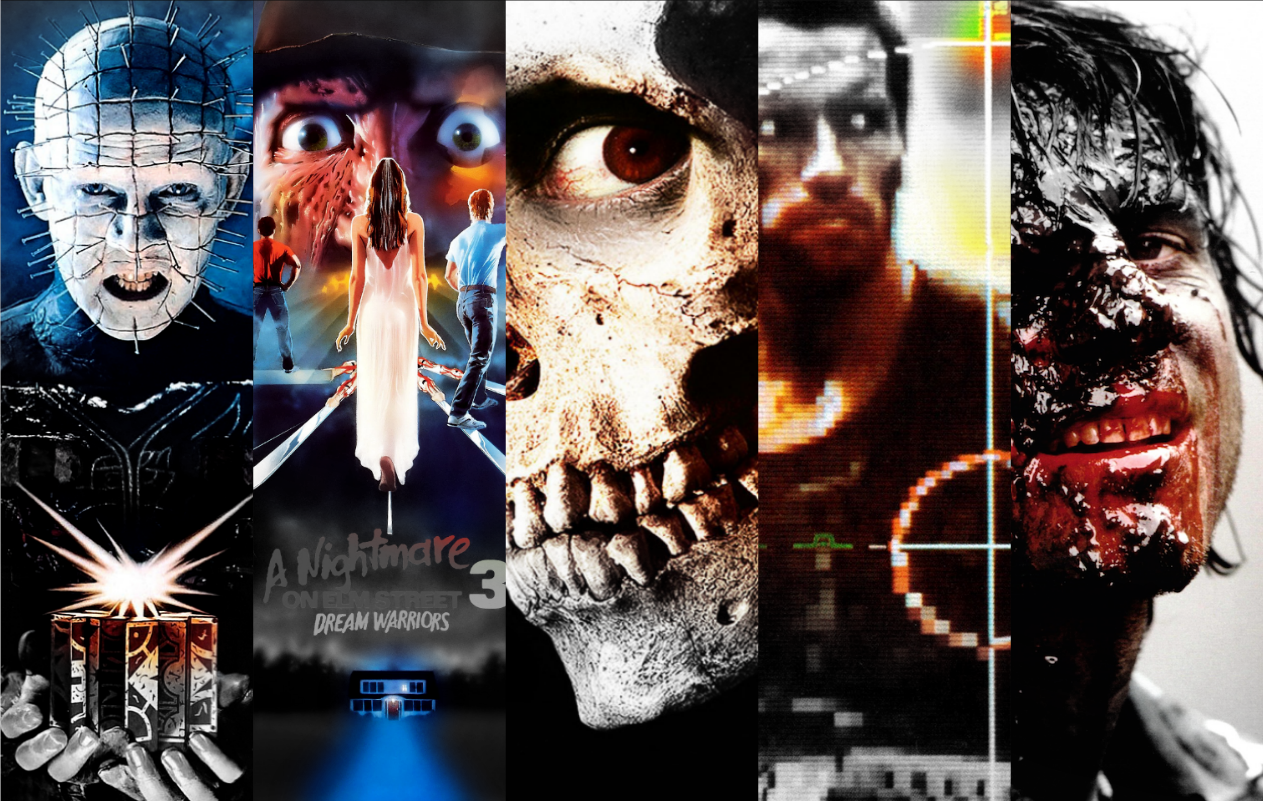 31 days. 31 years. 5 movies per year!
That's the challenge a good friend presented me with recently, and I NEVER back down from a challenge! (well, nearly never!)
Every day through October I will be pondering and revealing my 5 favorite horror and monster movies from 1985 right up to 2016. When I was told I get to pick FIVE movies per year I initially thought this would be a fairly comfortable task. I'm one of those people who likes lots of movies but I only truly LOVE a select few. That did NOT make things any easier. This has been incredibly difficult, and there have been so many years where I could have happily selected 10+ films.
Until you attempt something like this you simply don't realize just how many horror movies you have a passion for in different ways!
I'll keep my reasons for selecting each movie brief, simply because I have to produce this every day for a month. The challenge starts with 1985, when I was 9 years old, and that's pretty much exactly when I moved on from cartoons and family movies and began exploring the good stuff! Going back 31 years turned out to be the PERFECT place for me to start a journey into my movie watching past, and that made taking on this challenge a fascinating and rewarding experience.
I WANT feedback, and I would love to read your choices if you feel like getting involved.
We've reached 1987 … What a year!
Arnie's best performance? I think so. His bulletproof invincibility and legendary wisecracks were used in moderation, and what we got was a character who felt more real, professional and ultimately out of his depth when faced with Stan Winston's ultimate alien hunter. It's a tragedy that all these years later we still don't have another movie featuring a Predator that isn't a painful disappointment. Don't let me down Shane Black!
A Nightmare on Elm Street 3: Dream Warriors.
A very likeable new young cast combined with returning stars from the original movie and together they made magic happen! Dream Warriors is more or less my favorite Elm St. installment, and this was the moment Freddy stepped from the shadows and fully embraced his destiny as a playfully deadly horror icon.
Perhaps the ultimate example of everything I loved about 1980s horror and the era of poor quality VHS home video watching. It made me laugh, it genuinely scared me, and by the end of it you felt exhausted and utterly entertained.
Up until the day I watched Near Dark for the first time, my only experience of vampires in movies had been Christopher Lee looking dapper while sucking blood. So, as you can probably imagine, Kathryn Bigelow's dark and blood-drenched western with fangs was a surprising and exciting discovery. Plus it basically reunites half of the Aliens cast, which only adds to awesomeness to be found throughout. A beautifully shot movie that will trigger every emotion within you before the end credits appear.
I was very level-headed when I was a kid, and I think it was the main reason my parents allowed me to watch most movies I asked to rent. But looking back, I remember the one mistake they made was allowing me to watch Hellraiser with them one evening. I'd never seen anything quite SO bleak, unnerving, and relentlessly brutal … sleep afterward became an impossibility. Pinhead went on to become a horror icon thanks to multiple sequels, but it's the original I remember and respect the most.
Support Halloween Love
If an item was discussed in this article that you intend on buying or renting, you can help support Halloween Love and its writers by purchasing through our links:
(Not seeing any relevant products? Start your search on Amazon through us.)