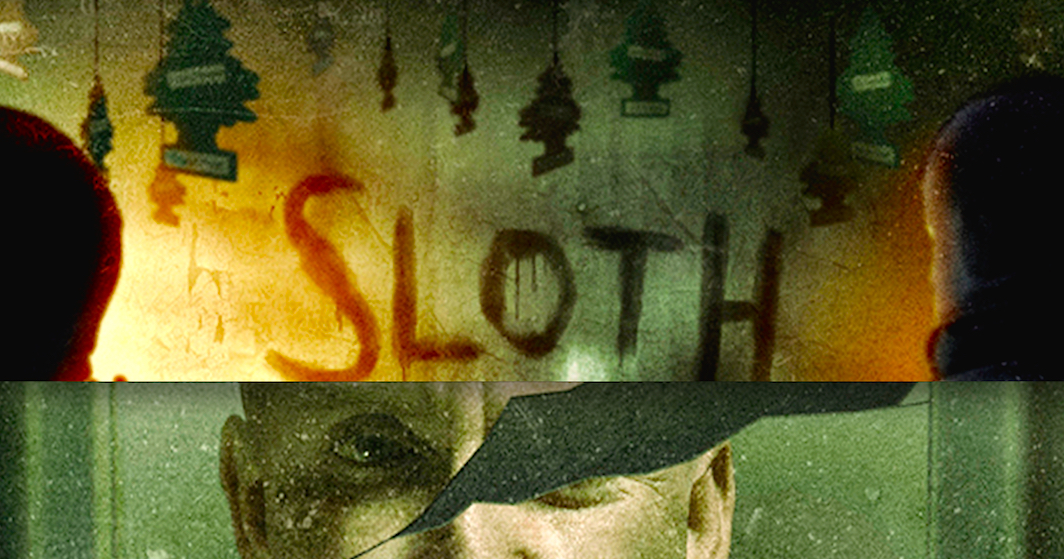 Movie perfection? I've said it before – I personally don't believe there is such a thing as a totally flawless movie, but I do believe there are movies that accomplish everything they set out to achieve on a level far above expectation, and when that happens you just know it. The whole experience becomes immersive and everything around you blurs from view leaving just the screen and what's happening on it.
Se7en is a great personal example of what I'm trying to describe here. The first time I watched it many years ago I went in with just a vague idea of what I was about to experience. I expected a slightly gruesome thriller with the usual buddy-cop angle, maybe their boss at the precinct would yell at them for not doing things "by the book". Maybe a family member would become the last target for the killer and the finale would involve a race against time to save them as the detectives finally reveal an evil identity?
When it was over I had seen traces of ALL of the above, but they were subtle strands running through an exhausting, emotionally draining and genuinely incredible movie. It delivered what I expected but to a standard I didn't think was possible!

Fast forward several years and I was heavily involved in the world of comic book retail when I heard the news that Zenescope Entertainment was about to publish a mini-series linked to Se7en that would focus on John Doe and reveal more about the king of disturbed movie characters. As a huge fan of the movie I was instantly intrigued but naturally concerned, did we need to know any more about this mysterious killer? Did we need to SEE what happened to his victims in the hours before Mills and Somerset would find their bodies at the now legendary crime scenes?
When I finally got my hands on the first issue my answer to both questions was a great big YES! I loved knowing more and seeing more. Zenescope had assembled a large and talented creative team, no expense had been spared on the production quality of the book, and the end result was a polished and attractive product that sold well and received strong reviews. It just felt like it was being put together by fellow fans of the movie, and that's all you can hope for when you approach a universe expansion such as this.
One man who played a huge part in the success of the comic was artist David Seidman. David created the incredibly memorable and daring covers as well as some interior artwork and various design duties. I recently had the opportunity to send a few questions his way and it was a thrill to get some genuine insight into the creation of a series I've read and enjoyed multiple times over the years. His covers are genuine masterpieces and it goes without saying that I'll be dropping in plenty of images throughout our quick-fire Q&A. Let's get to it …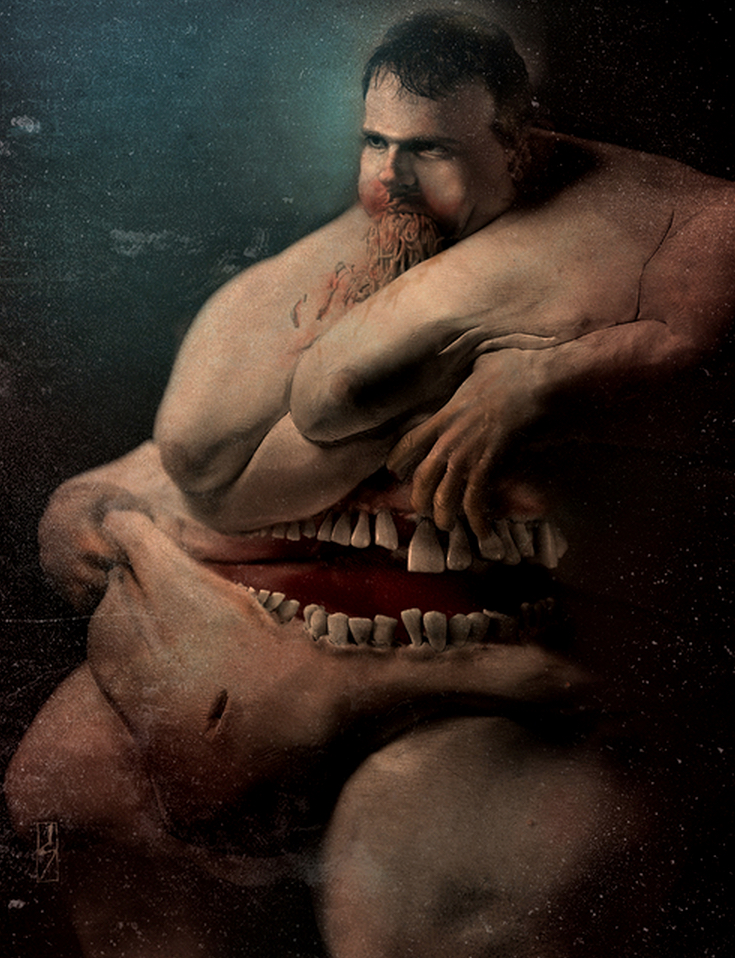 Halloween Love: First of all can you tell me a little about your creative journey. Do you think where you are now was a destiny from a young age?
David Seidman: Even though I was always drawing as a child, a career in the arts wasn't even on my mind until Junior year in High School when my art teacher encouraged me to take more advanced art classes and apply for art school. Thankfully I listened to her. I ended up studying Illustration at The University of the Arts in Philadelphia and soon found myself getting creative work.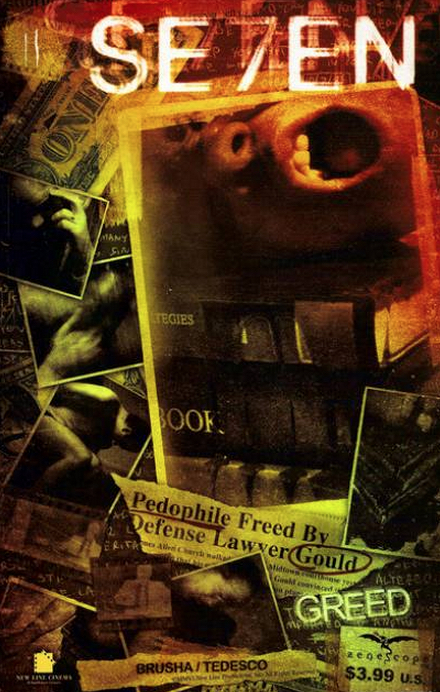 HL: I contacted you because of my admiration for the Se7en comic book series you worked on back in 2007. Can you tell me how you became involved in the project and what your contributions were?
David: My very first commissioned work in comics was through Zenescope Entertainment. I did a few covers for them when they first started out and soon became the lead designer on their books. They had this great idea of doing a prequel to the movie Se7en, but needed some artwork to pitch the idea to New Line Cinema. Being one of my favorite movies, I jumped on the opportunity. Once they acquired the license, they commissioned me to create the covers (seven covers, seven sins) as well as the design on each issue. The design was a lot of fun since I made each issue feel like John Doe's notebooks, complete with his crazy ramblings and grotesque medical photos. I also had the pleasure of doing the interiors for the Sloth issue.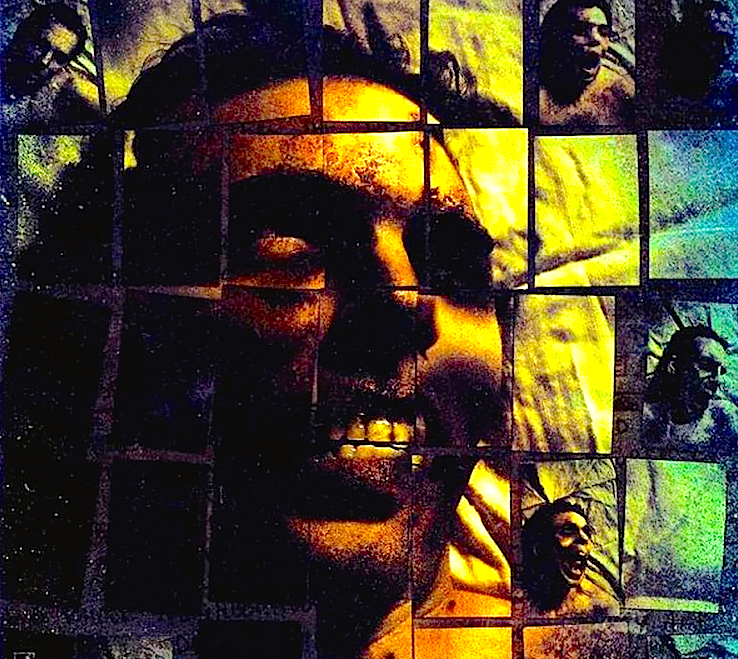 HL: As a comic book retailer during that time I remember the book being a VERY high quality product. Was there a determination within everyone involved to make this something special, considering how intensely brilliant the movie was?
David: Absolutely. We were all HUGE fans of the movie so naturally our passion for it carried over into the work we did on the comic. We not only wanted to create something that lived up to the brilliance that David Fincher brought to the screen, but as fans, create a fitting tribute to one of our favorite films.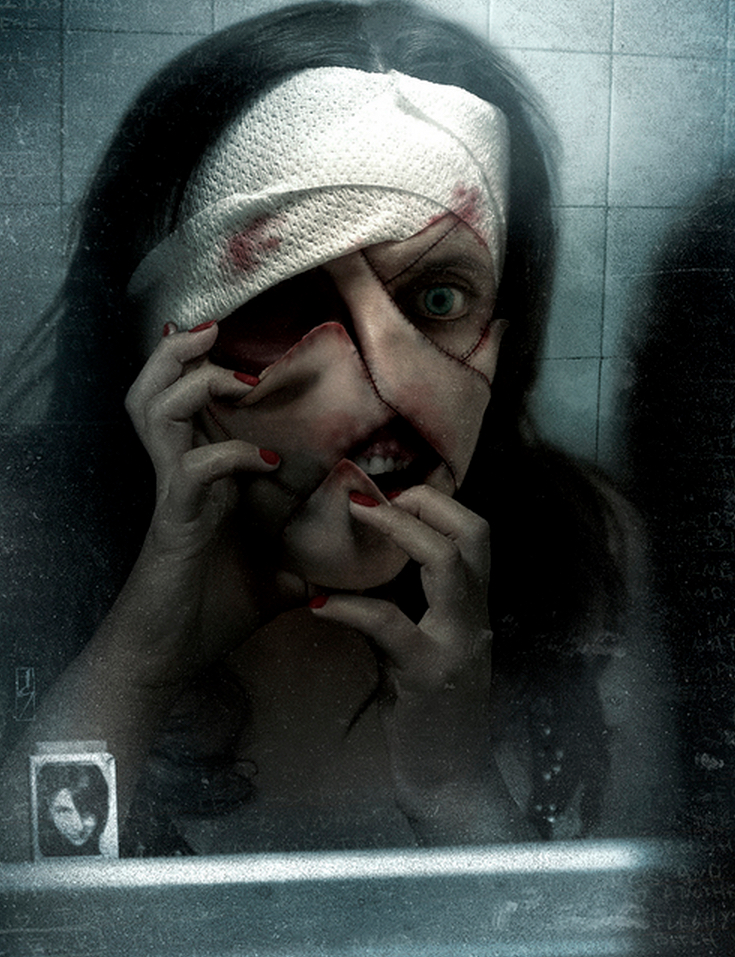 HL: What do you personally think of the movie? What made it rise above standard serial killer stories?
David: Se7en is such an excellent movie. I think it stands above other serial killer stories because of the way it was presented. You have wonderfully composed shots, a great color palette that sets the mood, clever deaths and intriguing dialogue. These are the things that make you feel that you are trapped in this world with Detectives Mills and Somerset. Also, I didn't realize this when I first saw Se7en in the theaters when I was 16, but these aspects of the film made a huge impact on the way I developed and how I still think as an artist.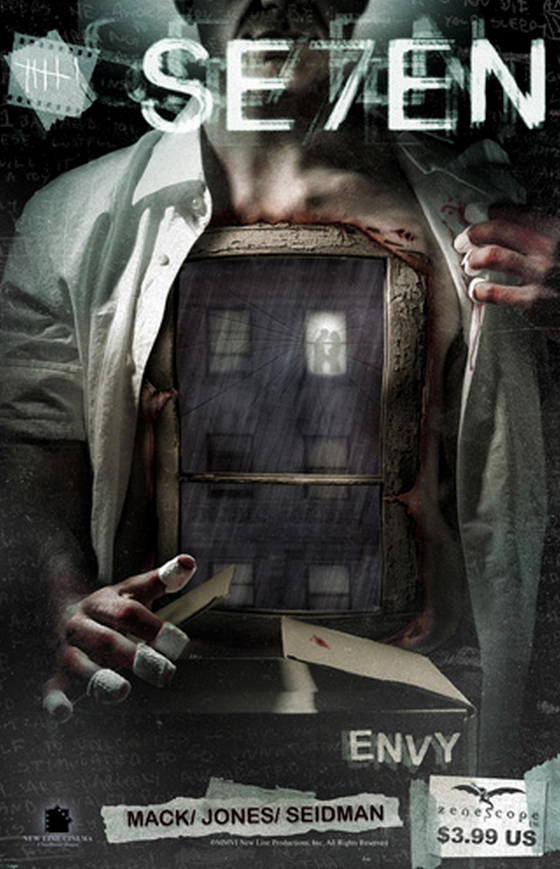 HL: Can you tell me a bit more about the incredible covers you worked on for the mini-series – were they challenging and what were you hoping they would convey to potential buyers?
David: I wanted the covers to have the same impact that each death scene in the movie did – something brutal, but too intriguing to look away. Of course, each cover presented challenges but the movie supplied a lot of the creative juices for me to convey John Doe's mentality. Envy was a particularly challenging cover because of how the envy sin was presented in the movie. I remember sketching out ideas for it and feeling frustrated, when I got a call from David Mack. David was writing the issue and is an incredible writer/artist on books like Daredevil and Kabuki, so his timing was perfect. He brought his wealth of knowledge of cover art and we hashed out a few ideas over the phone. In the end, I developed an image that I think perfectly sums up John Doe's mentality toward Envy.
HL: Looking back, are you happy with the end result as whole?
David: Without a doubt, yes. The graphic novel form of the series and how it was all put together is a project I am extremely proud of. To be a part of something that you as a fan would love to have on your shelf is incredible.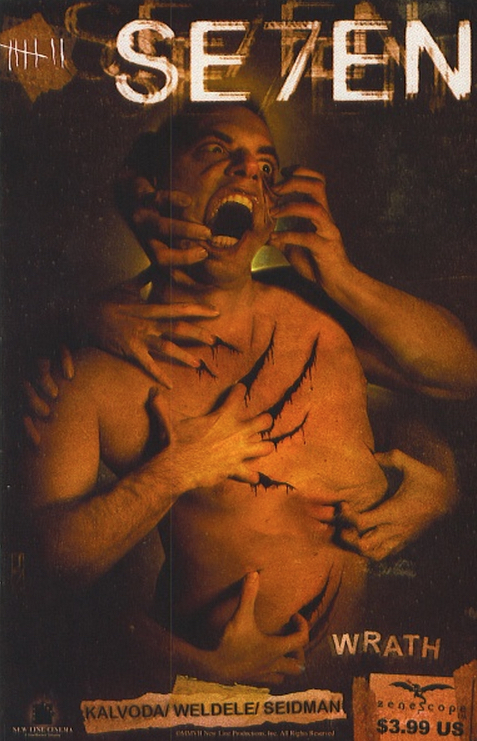 HL: Finally, what have you been involved with in the years since, and any upcoming projects you can tell us about?
David: I have had the chance to work on a lot of great stuff since Se7en. I still do comic book covers and am the ongoing cover artist on Charmed. I also have had the opportunity to work with bands like Coheed and Cambria and licensed work including Aliens and Planet of the Apes. Currently, I have been going back to my Se7en roots and creating gallery work that has a more disturbed and horror edge to it. I have shown my work in galleries on both coasts and will be showcasing some of it at the amazing fantasy art show IlluxCon in Allentown, PA this October.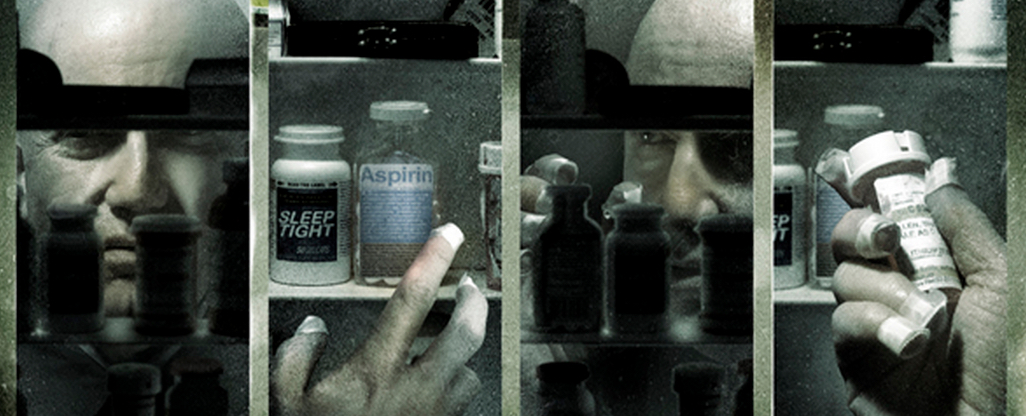 I want to say a HUGE thank you to David for taking some time to be involved. If you enjoyed the movie and have never read these comic books then I would urge you to track them down one day. They are sinfully good!
Support Halloween Love
If an item was discussed in this article that you intend on buying or renting, you can help support Halloween Love and its writers by purchasing through our links:
(Not seeing any relevant products? Start your search on Amazon through us.)