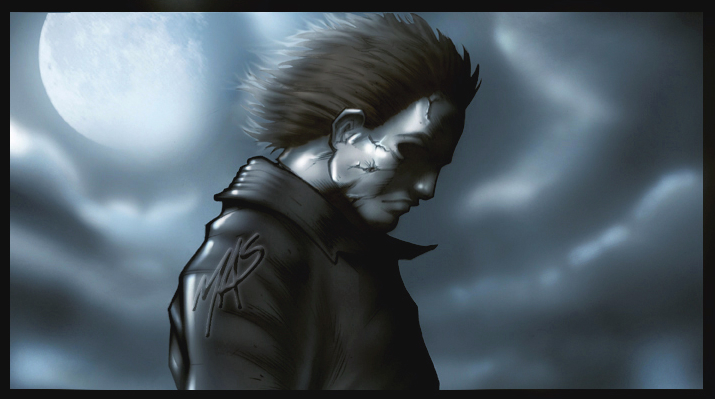 From the year 2000 until about 2008, it was a great time to be a fan of comic books AND Michael Myers. It was a decade that saw several companies have a 'stab' at creating interesting and visually attractive stories featuring characters from the Halloween universe and for the most part, they did a good job.
It started with Chaos Comics who released three one-shot specials. Then Michael returned to the printed page during the 25th Anniversary celebrations in the excellent 'One Good Scare' comic, the official convention magazine 'Halloween Returns to Haddonfield', and he also featured in a special mini-comic entitled 'Autopsis', that was packaged with the Anniversary DVD release: '25 Years Of Terror' …
From there the story would be continued in comics published by Devil's Due and even more adventures would appear online. It was a busy time for The Shape.
It was also a busy and exciting time for a young artist named Marcus Allen Smith.
Not only did he illustrate the Autopsis mini-comic I mentioned above, but he would also go on to create images for an online novella called 'Sam', that focussed on the legendary Dr. Loomis.
Marcus is a dedicated horror art guy and his passion for the genre is evident in everything he works on. His style is energetic and truly unique, which is something I always admire in comic book work.
I recently caught up with him for a chat about his past Halloween connection and a look ahead to his artistic future …
1. Can you tell me about your journey to this point. Were you creative from a young age?
"Oh man, where to begin?! … I've been drawing since I was able to hold a pen. You would always catch me doodling something. I remember in high school people would ask me to draw them stuff so much to a point that I figured I would take it seriously by pursuing a career in freelance art. So during my freshman year of college, I interned at a small comic company in Minnesota (now defunct). It was 2002, and my first comic work with them was published soon after. Ironically it was a horror related short story, and the inker and colorists they put on it were mad talented so it turned out way better than expected. Soon after that I pretty much just freelanced and did work-for-hire projects ever since."
"I've done illustrations for: various magazines, Mattel Hot Wheels, the Halloween franchise, tons of sketch card projects based on The Walking Dead, DC, and Marvel properties … and a few small projects out of the UK and Canada."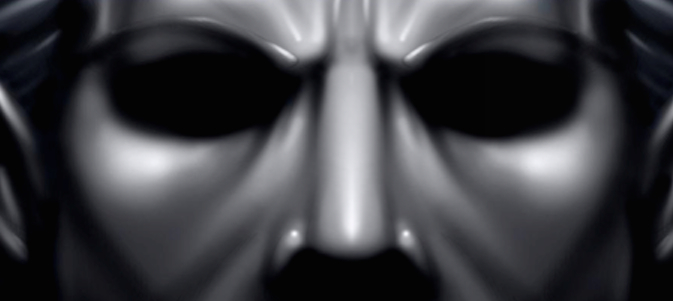 2. A few years ago you illustrated the Halloween mini comic 'Autopsis' which was actually included in the Anniversary DVD set. What was that experience like?
"It was my first big publicized project and I did it for chump change back then given the amount of work I did on it. But I was a fresh college graduate with bills up the ass to pay off. Plus it was Michael Myers for God sake … so that within itself was a no-brainer. I knew I'd be kicking myself to this day if I didn't do it. The moment I finished inks on the big splash page where Myers is revealed in the story for the first time (which I saved for last lol), there were times where I kept pausing looking at it and asking myself, "Is this really happening right now?? I'm drawing an official Michael Myers story that's going to be packaged with a documentary DVD on the film series … HELL YESSSS, this is TOO COOL!!!" …
"It was A LOT of work though, but the fan response and feedback from it made it all worth it. That work is now going over 8 years old, and of course I look back on it like "What the hell was I thinking when I drew that" on some of the pages because I've grown so much artistically since then. But people still mention that book to this day and how much they loved it, so that always puts a smile on my face."
3. Your involvement with Halloween continued with the story 'Sam' which I believe was an online/digital release. Can you tell me a little more about that project?
"In comparison to the work I did on 'Halloween: Autopsis' … 'Halloween: Sam' went under the radar a bit I think because it was released around the same time Devil's Due Comics started publishing a new line of Halloween comics, and they had a lot of big names in the comic industry already attached to those books. If I remember correctly, I believe myself and the writer wanted it to be bigger in scale than it actually was because it was somewhat of a closeout story for Sam Loomis, who is such an iconic character in the Halloween universe."
"But it was turned into an online novella instead and I ended up doing small illustrations throughout the story for it. When it came time for the digital release, it got surprisingly more feedback than I expected personally, but it was no where near the level of response 'Autopsis' received. Plus there were scenes the writer had involving Myers and Loomis that I wanted to draw in comic form SO BAD because it was a VERY tense story and it was more Loomis' story this time around. Usually in the films he's used as more of a secondary character or that old 'Crazy Ralph' kind of guy that everyone thought was nuts or paranoid until it was too late. So it was nice to see him given more honorable recognition in that story."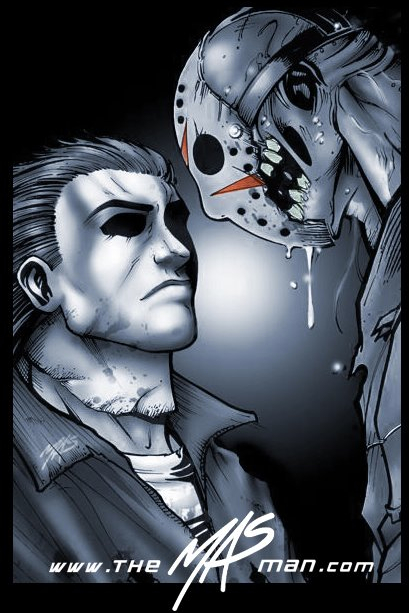 4. Would you like to work with any of the other horror icons given the chance? … You draw a mean Jason!
"Lol thanks. If I had a choice I'd work on them all if I could, but he's actually my favorite character to draw bar none, so I'm glad you like how I design him! Jason Voorhees would be an absolute DREAM project to work on whether it be comic or film related. Always wanted to see his origin explored a bit more so I hope the upcoming TV series plays with that a lot. Freddy Krueger would actually be another fun project too, especially in comic form. There's an ENDLESS amount of ways you can portray a character like him and what he's capable of doing in the dream world from panel to panel. So that would be a very fun opportunity if given the chance."
"Vampirella is another character on my bucket list as well, a very underrated horror heroine in the comic world that a lot of people sleep on, so it would be an honor to do something with her given the fact I read a lot of those comics growing up. OH … and Killer Klowns … I'd jump at the chance to do something involving that franchise or a revival if it were to happen in the near future, in a heartbeat."
5. Finally, what are your artistic plans for the future?
"There's the properties I mentioned above I'd love to work on at some point in my career, and some not even horror related. Which is always a bonus if it happens because I still love my superheroes. But I'm currently focused on getting my first art book done in due time based on my 'Halloween Hotties' series. A print series I run every Halloween season to celebrate the festivities and pay homage to various horror movies through illustrative female pin-ups. Everyday a new image is released until Halloween Night. So I like doing that every year and plan on spicing it up as much as I can, hopefully transitioning that into other forms of media down the road."
"This year will mark its third return and the fun online with that will begin October 21st 2014. I'm starting to do convention appearances finally this year for the first time ever, so I'm really looking forward to that as well. Once that madness winds down, I plan on putting the final finishing touches on a creator owned action/horror book I've been fleshing out for the last few years off and on, and hopefully bringing that into fruition very soon!"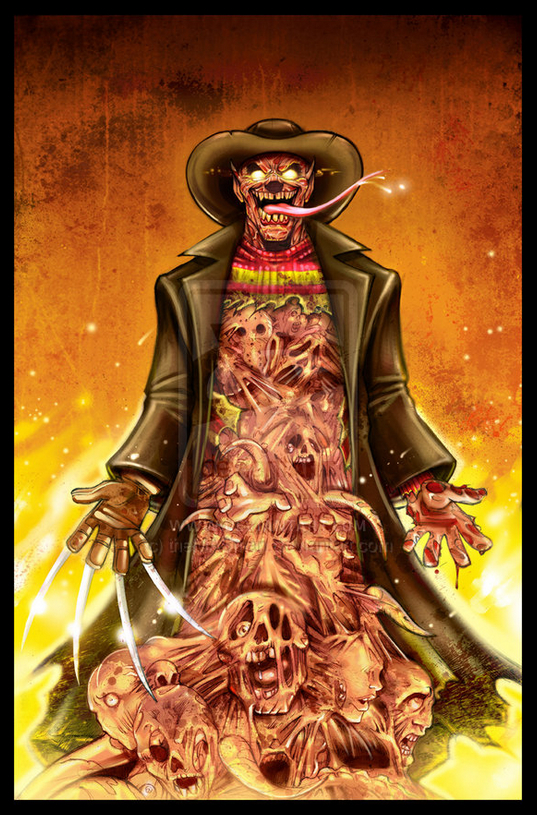 A MASSIVE thank you to Marcus for taking some time to be involved. He will SOON have a new website up and running but until he does you can head over to his official facebook page HERE and keep up to date with his work and news. The page also features much more of his stunning art!
Support Halloween Love
If an item was discussed in this article that you intend on buying or renting, you can help support Halloween Love and its writers by purchasing through our links:
(Not seeing any relevant products? Start your search on Amazon through us.)