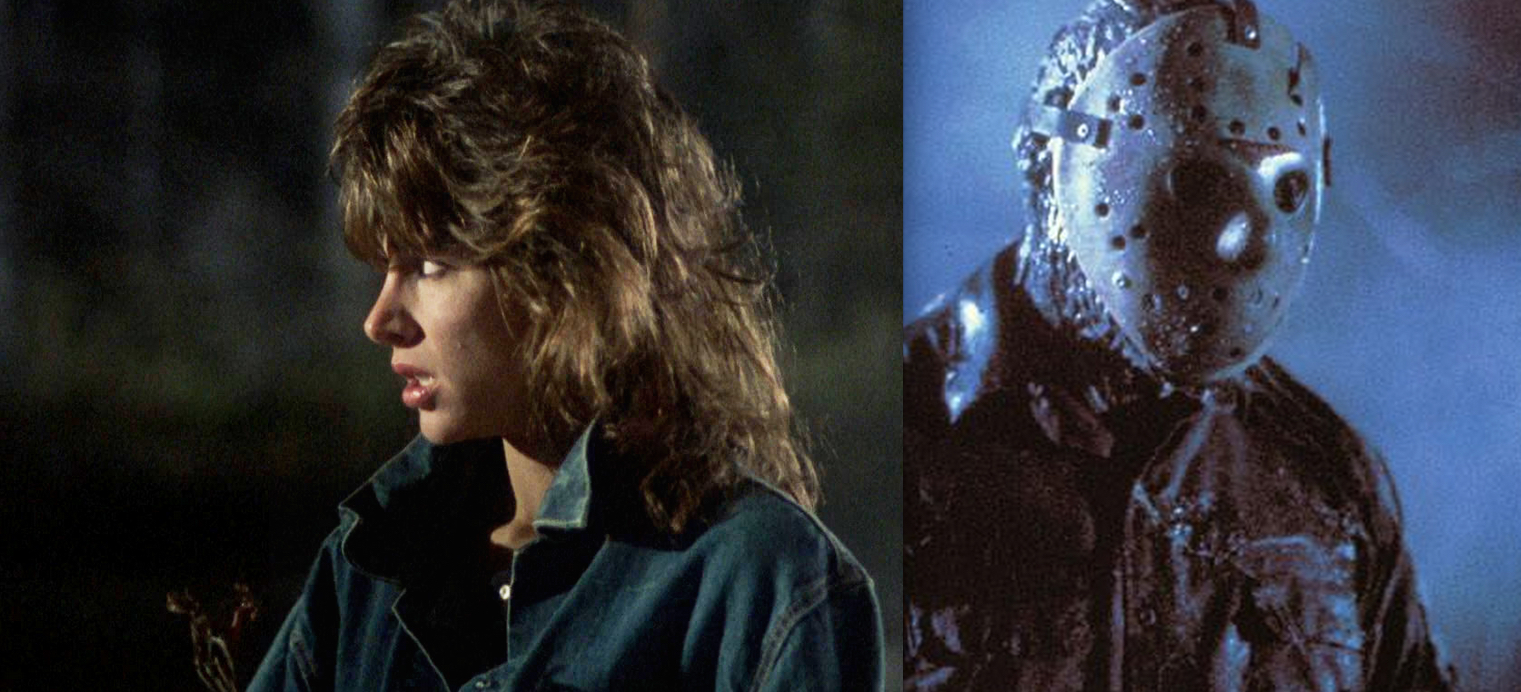 Summer 1986 – I was eleven years old, toys and movies were awesome, music was memorable, hair was big, and the Friday The 13th franchise had reached its sixth installment. JL is more or less my favorite Friday. I love them ALL for different reasons, but Part 6 would be my swift choice if you held me over the edge of a cliff by my ankles and demanded to know which chapter I like the most.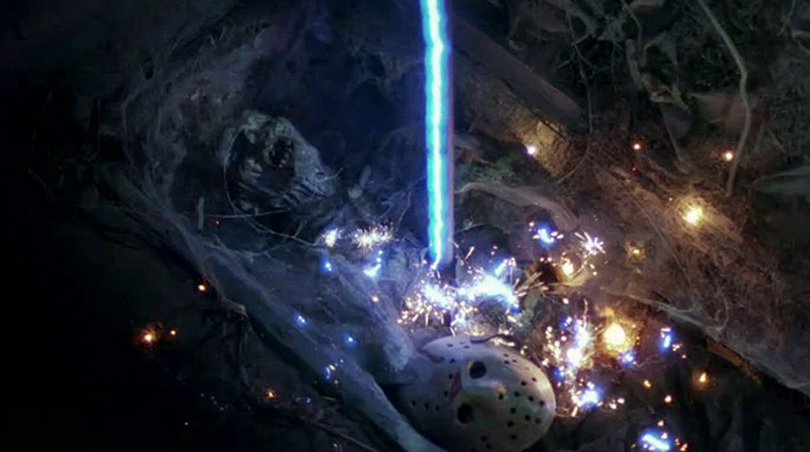 I'm a 'zombie' Jason guy, so the fact he became truly undead for the first time in Jason Lives instantly gives it an advantage, plus the story was smooth and the characters were mostly well written and enjoyable to watch. Production values also seemed better than usual, and much more of the still modest budget was on the screen for all to see. A perfect example of this being the impressive set-piece within the RV, culminating in the epic shot of Jason standing on top of the crashed vehicle as it slowly starts to burn.
The subject of today's exclusive quick-fire interview knows all about the scene I've just been describing, because she was in it!
Darcy DeMoss portrayed Nikki, a character who is only in the movie for a few short minutes, but for some reason became my favorite Friday The 13th girl, and remains so to this day. I'm honestly not entirely sure why? Just something about her feisty, confident and blunt attitude really appealed to me back then. She had more spirit than your average Voorhees victim.
Darcy got the FULL Friday The 13th 'experience' in a very short space of time. A fun and surprisingly subtle sex scene. Some nervous moments and a jump scare to build up the tension. And finally a classic and very memorable death. Who could ask for more!
Appearing in Jason Lives was a brief moment in the career of this seriously talented lady. Acting, dancing, choreography, photography – Darcy DeMoss is gifted in many ways, and seems to live life to the full, but what does she remember about her time hanging out around Crystal Lake? Let's find out …
Halloween Love: First of all can you tell me about about your journey toward the big screen. Was acting and performing a passion from a young age?
Darcy DeMoss: "I always wanted to be an actor. I studied dance and acting beginning at age 8 with my best friend Helen Hunt. I became a professional dancer then started teaching dance and dancing in films. I was The Aerobicise Girl! Aerobicise is the highest revenue generating exercise video to date."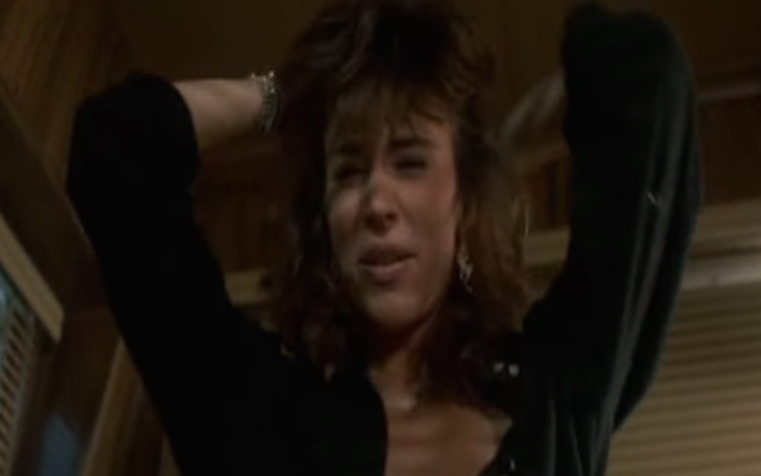 HL: How did you land the role of Nikki in Friday Part 6, and were you a fan of the movies before winning the part?
DD: "I originally auditioned for Friday The 13th Part 5 and got the part, then the director decided I was not well enough endowed! I was still paid for the part, but was not in the film, thank heavens, as the girl was totally naked in Part 5 and I was able to remain clothed in Part 6. I was not really a fan of the franchise at the time but very aware of the success of the films."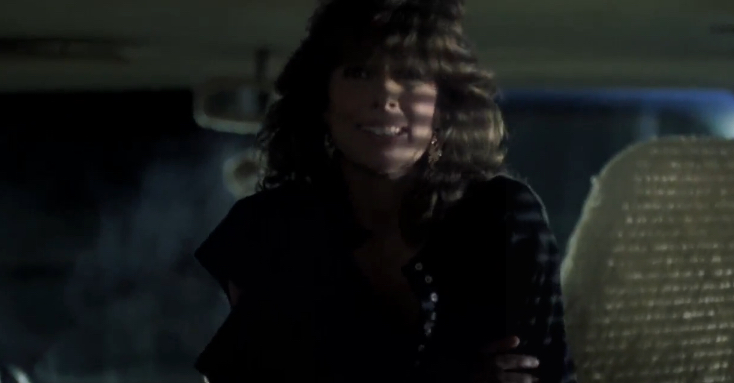 HL: Yourself and Tom Fridley (Cort), have very memorable death scenes ending with the impressive RV crash. Can you tell me about your on-set experience and if it was enjoyable to work on?
DD: "I had a wonderful experience. It was like an I LOVE LUCY episode as the motor home was not moving but everything was rigged to give the illusion of movement, so I had to be off balance and really give it my all. I would not trade that experience for anything, especially working with our director Tom (McLoughlin), he was fantastic! Tom Fridley and I had a lot of chemistry and bonded from the get go."
"With Jason, I really wanted to make it look authentic and he was SO big next to me. I have the longest death/fight scene out of any of the Friday The 13th movies, as I really did fight with him. Most of his victims die immediately!"

HL: Many people (myself included), consider Friday The 13th Part 6 to be the best movie in the franchise. Looking back, how do you feel to have been a part of something loved by so many?
DD: "It really is an honor. The fans are all so amazing! I do lots of conventions and it really has been a fun filled ride. To think something I worked on in 1986 is still out there and people really enjoy Jason Lives is just wonderful. I believe Part 6 was so popular due to the humor that Tom wrote, it took it to another level."
HL: Do you have a passion for the horror genre? And do you have a favorite horror movie or at least a favorite 'type' of horror movie?
DD: "My favorite horror movie would be Friday the 13th Part 6 Jason Lives! The memories and the people I worked with along with the fans has made it a genuine adventure. I do love horror films, especially working on them – I've worked on quite a few!"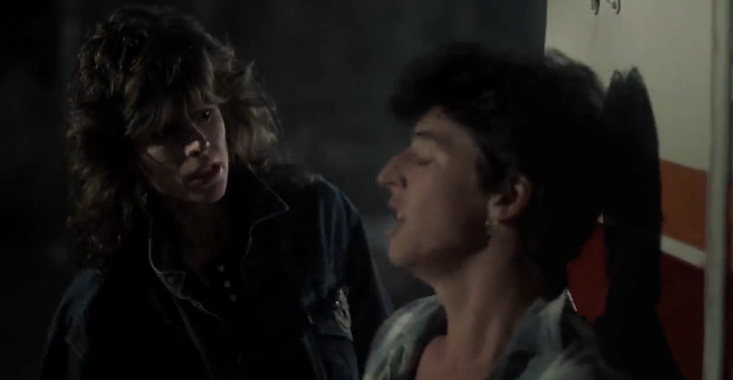 HL: Finally, is there one memory or moment from your time working on the movie that you remember most fondly? And do you have a message for your many fans who really enjoyed your performance as Nikki?
DD: "I still remain friends with our director Tom McLoughlin and his wife Nancy, who was also in Part 6. I loved every moment working on the film. We were away on location and you really bond with the cast and crew. Kind of like being away at camp!"
"To my fans I would send all my appreciation and say – Stay out of the woods! Cheers to things that go BUMP IN THE NIGHT!!!!"
---
I want to say a HUGE thank you to Darcy for taking some time to be involved, and I want to wish all of our readers a very happy New Year. Take care and stick with us as we enter 2015!
Support Halloween Love
If an item was discussed in this article that you intend on buying or renting, you can help support Halloween Love and its writers by purchasing through our links:
(Not seeing any relevant products? Start your search on Amazon through us.)