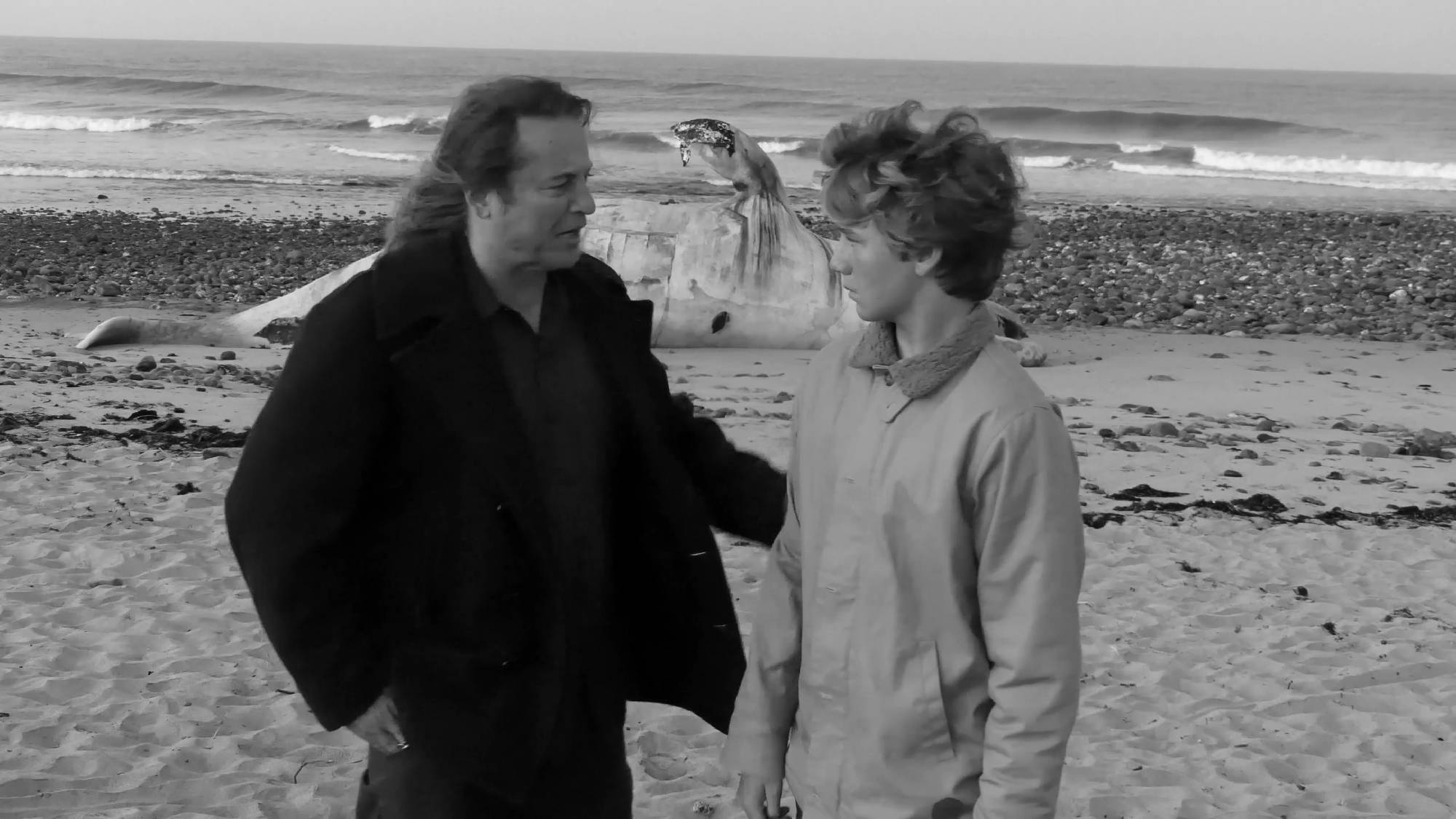 A few years ago I released a film I made called Surfer: Teen Confronts Fear, which has played theatrically all over the world, and has been very well received at every screening it's played. People seemed to embrace it as a midnight movie type of film, and it plays great with an audience. Some reviewers compared it to Tommy Wiseau's movie The Room, which I've never seen, and some reviewers compared my performance to something that Robin Williams would have done. Reviewers really embraced the film as a very unique piece, and I appreciated the criticisms too.
If you haven't seen the movie, I play a ghost who visits my son, a shell-shocked surfer, and I offer him advice from the spiritual realm on how to conquer his fear and start riding waves again. What was most important to me was that people showed up and celebrated the film, and to this day I've never released the film on the home video format in whatever form that is — streaming, DVD, Blu-ray, whatever; I'm going to keep the film playing theatrically for audiences all over the world, and I even recently had the film screened at Alamo Drafthouse in Texas. Some might call this a comedy, while others might call it a Shakespearean odyssey, a la Hamlet, but with some surfing and great footage of surfing in it.
In addition to Surfer, I wrote a novel some years ago, a horror / science fiction piece called The Dark Prophet, which I've just re-released and put out on Audible, with narration by Emmy-award-winning voice artist Dan Gold. I originally conceived the story for The Dark Prophet as a screenplay in 1988 with my co-author Michael Gietz, whom I was friends with.
We wanted to tell a violent story where the violence was a key character in the story and wasn't violence for the sake of violence. It's something that would be appealing to fans of the horror or the science fiction genres, and it reveals the riddle of spiritual darkness and spiritual light to which all humanity has fallen prey. I would say that my personal inspirations while writing this novel were Dostoevsky, Tolstoy, and Sholem Asch, a Polish Jewish novelist, dramatist, and essayist whom I very much admire.
I've been asked about how different The Dark Prophet is in comparison to my film Surfer: Teen Confronts Fear, but honestly I feel like both have come from a very spiritual place within myself, creatively and spiritually speaking. I would say that writing literature is very different than movie making, and it takes so many bricks to build a story than simply taking a camera out with some actors and working from a script.
The story in a novel can span more time and have more descriptions of the characters' inner lives, so it's much more complicated and time consuming to wrestle with all that. This is one of the reasons why I was so insistent on hiring Dan Gold to read the book in its unabridged format; the story has so much in it that it is easier and more enjoyable for the audience to just listen to him read it.
I'm currently at work on a new movie called Hotrods that is kind of a kindred cousin to Surfer, and I've been working on it for a long time, but fans of Surfer are going to love it just the same or even more than they did Surfer. This one has some action and fight scenes in it, and I'm performing all of my own fight scenes, which is a challenge. It's also very much a spiritual story, much like Surfer was.
For me, spirituality is everything, and without it there would be no universe and we wouldn't exist. It's an essential element to life, and certainly to my work as a whole. I also have a few other novels and plays that I've completed and plan on publishing in the near future. Stay tuned for more on that!
The Dark Prophet is Available on Amazon
More about Surfer.
Support Halloween Love
If an item was discussed in this article that you intend on buying or renting, you can help support Halloween Love and its writers by purchasing through our links:
(Not seeing any relevant products? Start your search on Amazon through us.)