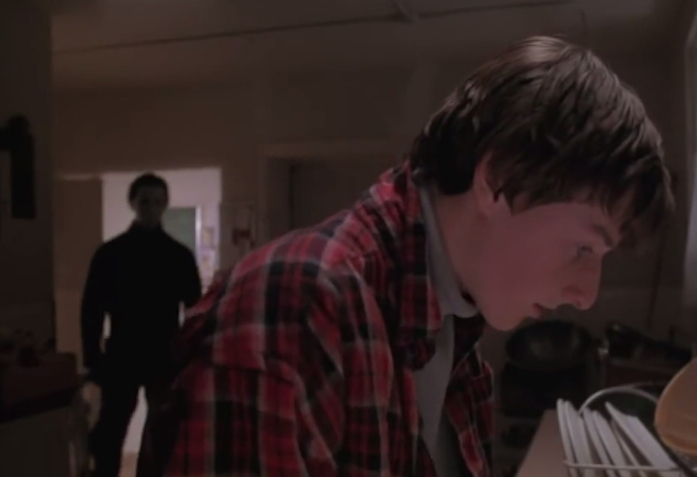 This August Halloween H20 will be 16 years old … Where the hell does the time go!?
I remember the summer of that year fondly. At the time I was working in a large department store in my home town of Plymouth. The wages were terrible (£3.60 per hour!), we had to get there at 4am most days to unload the delivery trucks containing the stock and usually didn't finish until about 4pm by which point we were ready to drop. But I worked with a great bunch of people, we all became good friends and going to work each day was enjoyable and something I looked forward to.
Most weekends some of us would meet up on a Saturday evening to have a few drinks and catch a movie, I've never been to the cinema more in my entire life than I did during 1998/99 … Everything from Armageddon and Saving Private Ryan to The Truman Show. But what I remember most of all was the sheer excitement of being able to go and see a new Halloween movie for the first time on the big screen! Jamie Lee Curtis was also back still looking great and this time she was even allowed to kick some ass!
To me (personally), H20 was the last time a Halloween movie 'felt' like a Halloween movie. Nothing will ever come close to the original but H20 had that direct connection which made it feel a bit special.
It was a cool and fun time in my life … and I'll always remember Halloween H20 as a cool and fun movie …
I watched it again a few weeks ago and combined with my writing duties here on Halloween Love I started to get my interview 'itch' in a big way. The idea of just a small amount of genuine insight from a cast member became a mission for me and I'm delighted to say it was mission successful …
Adam Hann-Byrd made his acting debut aged nine alongside Jodie Foster in Little Man Tate. From there he appeared in the likes of Jumanji and The Ice Storm but (obviously) there was only one movie I wanted to ask him about. Here is the awesome little Q&A we had …
1. Can you tell me how you landed the role of Charlie in Halloween H20?
Adam: When I originally auditioned for the part, Charlie was actually supposed to be a bad guy – he was a copycat killer paying homage to Michael Myers. I've always wanted to play a villain, and so when I heard about this opportunity I jumped on it. On the day of my audition, however, I had a really bad headache and I remember thinking that I botched the read because I was so out of it. But my sickness somehow worked to my favour, and Steve and the producers read my performance as detached and creepy! I landed the role, and a few weeks afterward Steve called me up to say, "We're doing another pass on the script – now Charlie's going to be the horny best friend."

"Well," I said … "I've always wanted to play a horny best friend…"

And the rest is history.
2. You were a young actor at the time but already had considerable experience working on big movies, how did you feel when you arrived on set for the first day?
Adam: I was very excited to start work on this project. I've always been a fan of the Halloween movies, and getting to work with a legend like Jamie Lee Curtis (not to mention Janet Leigh too!) was a dream come true. Jamie is an incredibly kind and generous person, and every day on set with her was a blast.
3. Was it a fun movie to work on and did yourself and the other younger cast members enjoy the whole experience?
Adam: Yes, absolutely. So much fun. We shot part of the movie in Stage 24 on the back lot at Universal Studios, and it just so happens that Stage 24 is located right by where the Studio Tour tram ride starts. Every time the tram would drive by, I would run out with my prosthetic neck gash (spoiler alert) – blood spilling out everywhere – and try to get a rise out of the tourists. I'd stumble up and try to grab them. They were all so jaded though… they just thought it was part of the show!

I was, however, able to orchestrate some really nice gross out moments at the studio commissary during lunch time…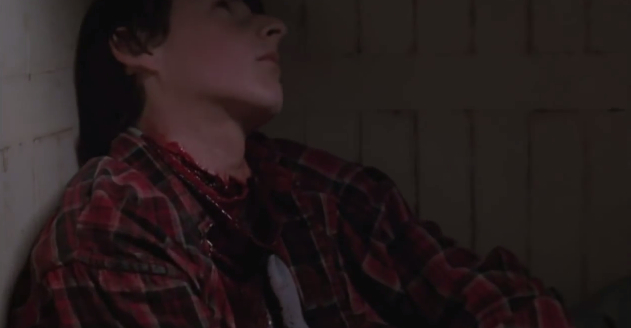 4. We don't actually get to see Michael kill Charlie, only the aftermath … Do you think he put up a good fight before the inevitable happened?
Adam: Charlie is a lover, not a fighter. Although… if he were going to fight for something, it probably would be that corkscrew.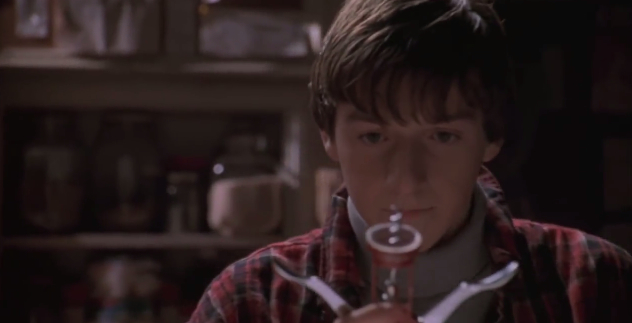 5. Do you have a favourite horror movie or at least a favourite 'type' of horror movie?
Adam: You mean, aside from Halloween H20?

I'm actually a huge movie buff, so picking just one is never easy. I love Peter Jackson's Dead Alive. Perfect blend of humour and over the top gore. Could watch that movie pretty much any time. I also love Dario Argento's Suspiria – mostly because of the theme song by Goblin. And then there are the classics, like Rosemary's Baby and The Exorcist.
6. Finally, Do you have one memory or moment from your time filming H20 that you remember most fondly?
Adam: My favorite moment was probably when Jamie came up to me one day, and said …

"Steve and I were brainstorming for over three hours last night about how best to kill you. We came up with this idea to stick your hand down a garbage disposal. I wanted to just chop it right off and give you this nasty, mangled stump, but Steve thought it would be more suspenseful not to."

I said, "Thanks Jamie. So glad to hear you've really got my back. Remind me to send Steve a nice bottle of scotch or something!"

On behalf of myself and everyone here at Halloween Love I want to say a HUGE thank you to Adam for taking some time to answer my questions … It was a thrill to communicate with him. A great actor and a great guy!
Support Halloween Love
If an item was discussed in this article that you intend on buying or renting, you can help support Halloween Love and its writers by purchasing through our links:
(Not seeing any relevant products? Start your search on Amazon through us.)