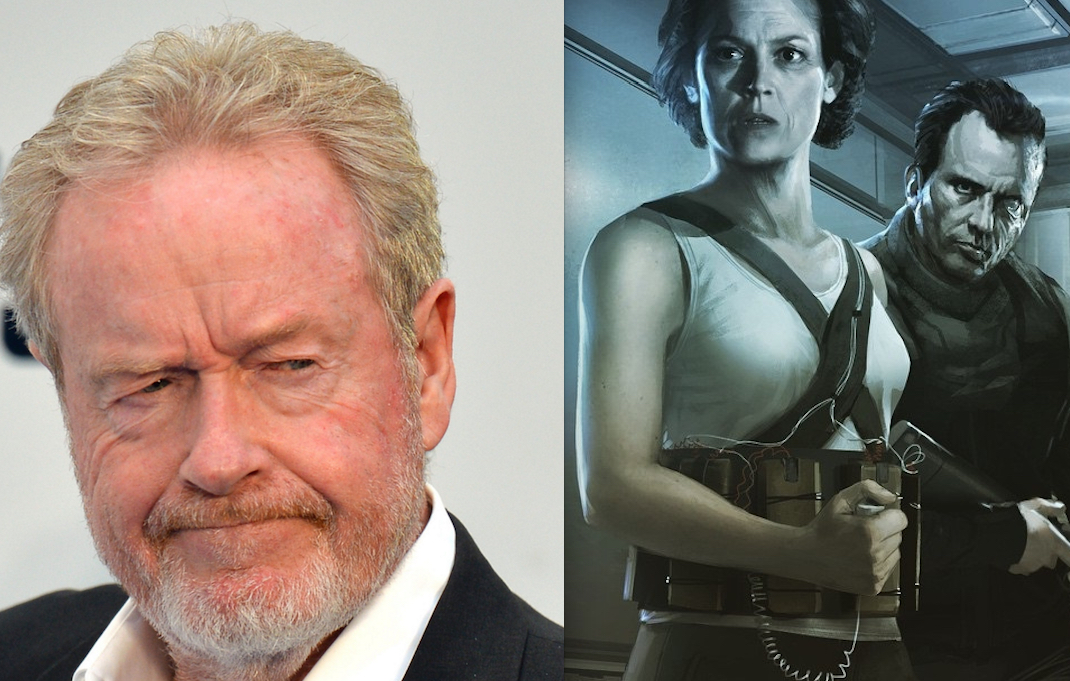 There's never a dull moment when it comes to the Alien universe, and this week we were provided with a surprisingly large amount of information regarding the next chapter in this troubled franchise with the release of an official synopsis and title!
Alien Covenant.
Synopsis: Ridley Scott returns to the universe he created in Alien with Alien: Covenant, the second chapter in a prequel trilogy that began with Prometheus – and connects directly to Scott's 1979 seminal work of science fiction. Bound for a remote planet on the far side of the galaxy, the crew of the colony ship Covenant discovers what they think is an uncharted paradise, but is actually a dark, dangerous world – whose sole inhabitant is the "synthetic" David (Michael Fassbender), survivor of the doomed Prometheus expedition.
Ok, SO… Covenant is the sequel to the prequel that nobody wanted to admit was a genuine prequel when it was being made. But NOW, Prometheus is officially the first part of a "prequel trilogy". All the denials and smug word-twisting that plagued the production of Prometheus has seemingly been ditched, and in its place we have a studio trying to sell us something much more familiar. Just look at that image, it's got 'Alien movie' written all over it. Question is – will Alien Covenant actually have aliens in it? Or is there another reason for this sudden clarity?
It can be hard to keep track of Alien movie news these days, and every week seems to bring new possibilities, rumors and excitement that can very quickly disappear or be ripped from your happy place at a moments notice. So let's all grab a beer, calm the fuck down, and see if we can get this straightened out.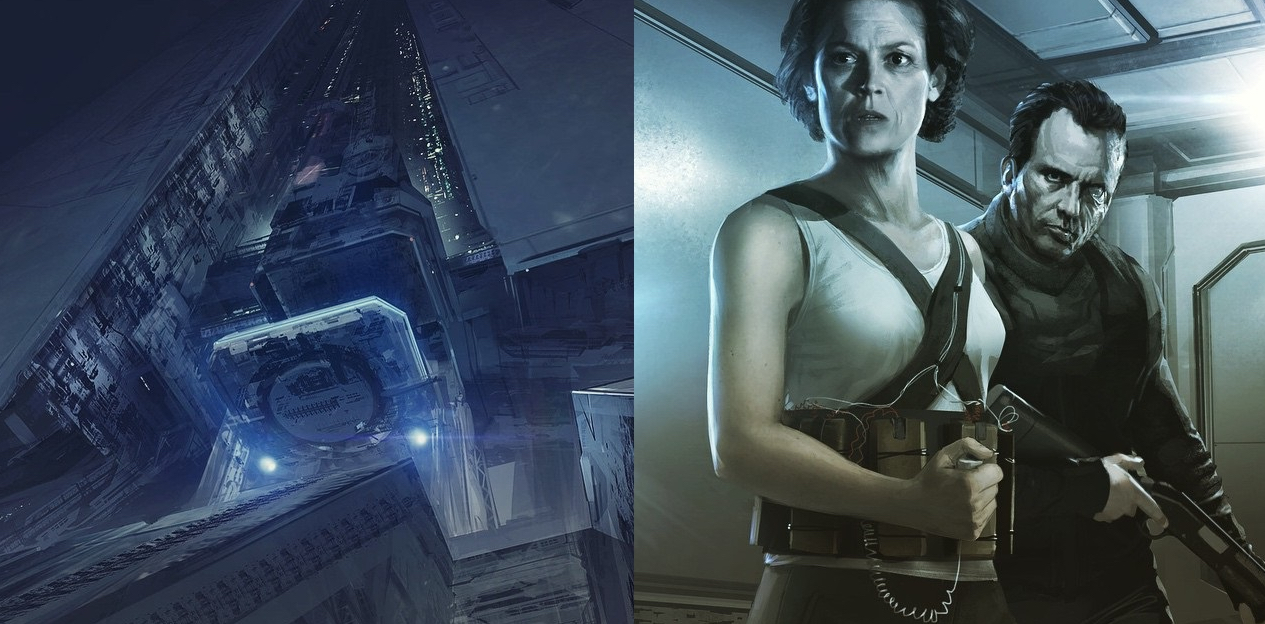 Our story starts at the turn of year, when District 9 director Neill Blomkamp released some concept drawings online that contained ideas for an Alien sequel featuring Ripley and Hicks kicking ass like the good old days. It was never truly explained HOW this would be possible, considering both characters (as we knew them) died in Alien 3, but it seems likely that Blomkamp would have just ignored everything that happened after the end of Aliens. Nothing about this artwork reveal was official, but it caused SUCH a frenzy of excitement that we very quickly started to hear that Blomkamp might actually be given the green-light to make his daydreams a movie reality!
Something about the whole situation didn't feel quite right to me when I heard this. First of all, since when do movie studios agree to ANYTHING through online hints and fan pressure? And let's not forget Sir Ridley was still lurking in the shadows, waiting to make his next prequel installment. As a passionate fan of the first two Alien films I'm happy to admit I was very excited! It felt like someone had FINALLY realized that the franchise needed to get back to crowd-pleasing basics if it was ever going to be genuinely rejuvenated, but it all smelled a bit too good to be true.
Blomkamp continued to post more images, more quotes arrived from various sources stating that the movie was going to happen, and eventually we even heard that Ridley Scott was going to produce, and had requested a small change to the story to avoid it clashing with his ongoing prequel plans. TWO movies based in the Alien universe were going to happen! Bring it on!!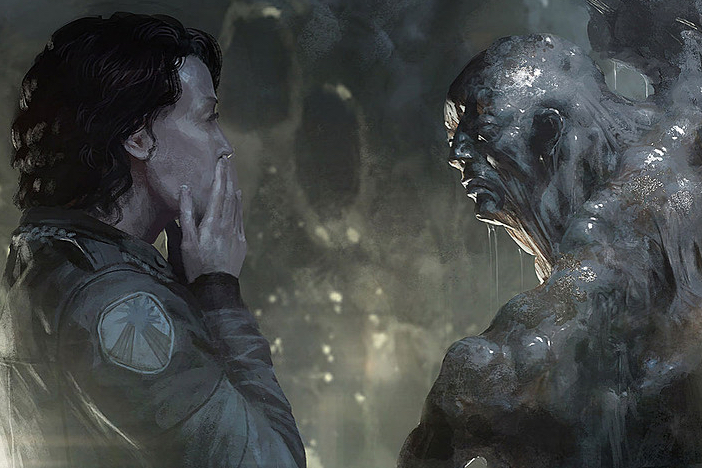 Then on October 30th it ALL came to a grinding halt via a short tweet from Blomkamp, informing us that his Alien 5 project was on hold and he would be moving on to other projects. Just a few days before this bombshell he had excitedly posted an image of a possible new design for the pulse rifle, so I'm assuming he didn't see the cancellation coming, and it really did seem to knock the wind out of his sails.
All the talk and pictures stopped, and in its place we were greeted by Scott, emerging from the shadows with some perfectly timed new information on the Prometheus sequel which has swiftly led us to the big announcement we got two days ago. I might be wrong, but I'm sensing some serious dick swinging has taken place recently, and it's Ridley Scott who dropped his pants to show the people in power that this is HIS show.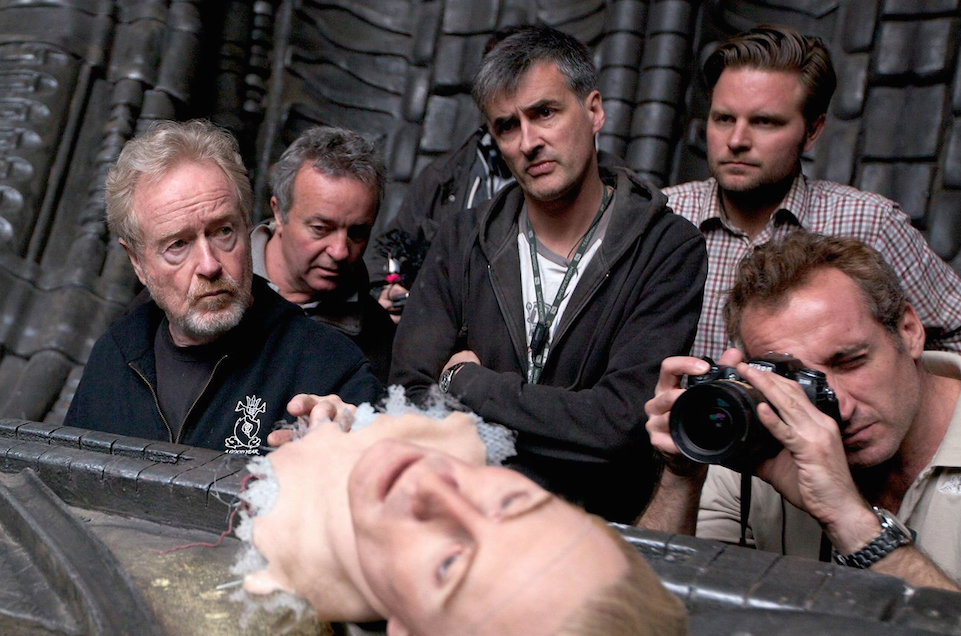 Like many others I was initially very disappointed, but there are simply NO guarantees with this messed up franchise anymore, and Blomkamp certainly hasn't been at his best since District 9. The artwork, ideas and promise of what he wanted to do was stimulating, but the manner in which it was thrust onto the web before anything had been confirmed was… strange. And I can't help but think it was unwise to make everything SO public without laying the foundations first.
Maybe we will still see Blomkamp's vision at some point in the future, but with Alien Covenant nearly two years away, and a third prequel to follow after that, I think it's looking unlikely. Plus when you consider how old Sigourney Weaver and Michael Biehn will be 5-6 years from now, it becomes obvious that the time to do this was NOW… and that option appears to be finished. The storyline that began in Prometheus has won a quiet little war, and THAT is where this stuttering franchise has placed all of its hopes.
My personal opinion of Prometheus is on record HERE, and I really don't have anything to add to it other than once again saying I believe it was a story that didn't need to be told. Scott's continued insistence that the Space Jockey was a character worth exploring depresses me constantly, but the man IS capable of greatness on a level we rarely see, so a small part of me will always feel anticipation and hope that he can turn this all around.
This recent quote from Scott nicely sums up where we are right now… "I'm trying to keep this for myself. I let the other one (Alien) get away from me – I shouldn't have."
I think it's pretty clear Ridley Scott regrets the way the Alien series played out after he left, and now he's back he wasn't about to let a fifth Alien SEQUEL muddy the waters or steal the limelight. Instead of moving forward we will continue to travel to the past, and watch Scott tamper with the one thing that made his masterpiece Alien, so fucking perfect… mystery.
Everything is about to be explained, and I think we can finally say Ellen Ripley is well and truly dead.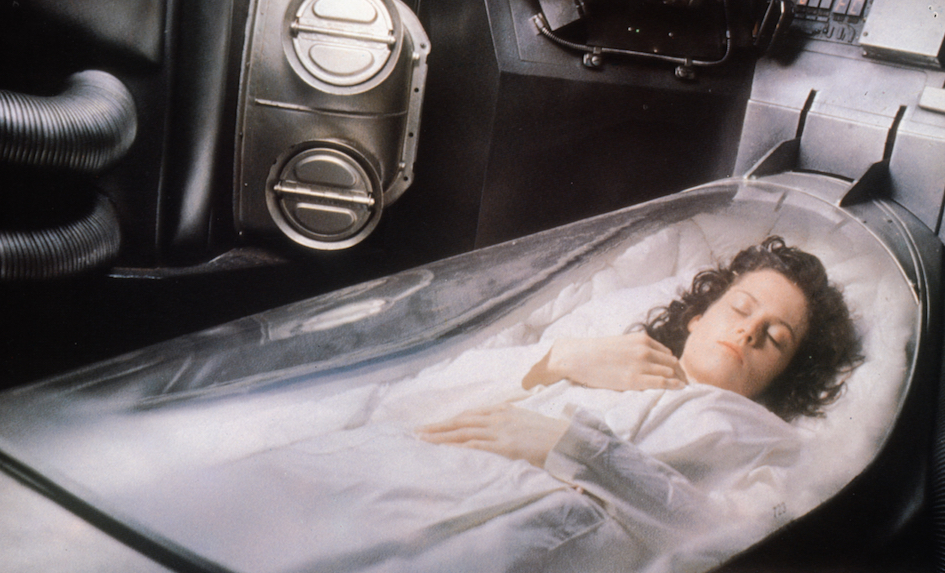 Support Halloween Love
If an item was discussed in this article that you intend on buying or renting, you can help support Halloween Love and its writers by purchasing through our links:
(Not seeing any relevant products? Start your search on Amazon through us.)