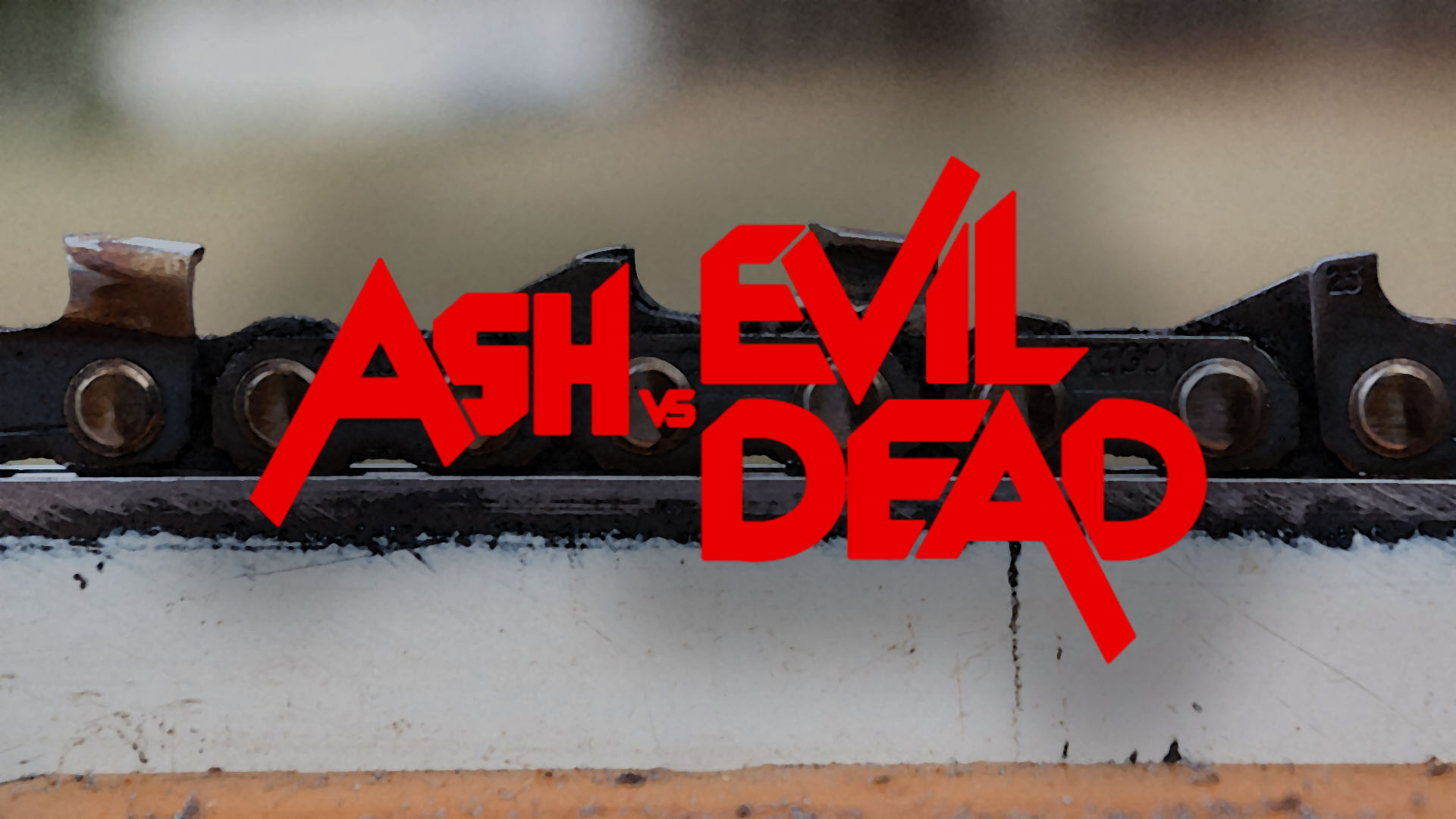 How strange it is to be discussing Ash vs Evil Dead in retrospect, something that was so surreal to have ever existed in the first place. After the show ended, I already shared my thoughts pretty thoroughly. The show itself was amazing, from beginning to end, but my biggest take-away personally, was that I really hope it inspires a new video game.
Today, I want to discuss the Blu-ray release of the complete collection of Ash vs Evil Dead, which releases on October 16th. Note: If you already bought the individual seasons as they were released, there's no reason for you to buy this set, as there is nothing new here; these are the exact same discs.
However, remarking on the existing special features, I'll say this, overall, they're adequate, but the commentaries alone, which are present for every single episode, are the best part here. The rest of the special features are nothing more than the promo featurettes that were already shown after each episode. There's not a lot of great behind-the-scenes footage or interviews here (though I'm sure they exist). These releases definitely reek of needing the Scream Factory Collector's Edition treatment.
Here Are 5 Fun Facts I Learned from the Commentaries
#1 — Some of the ideas discussed originally for Evil Dead IV (which Ash vs Evil Dead essentially became) were a dual-timeline story where both Army of Darkness endings (the theatrical and alternate) are played out and followed throughout the movie, another where Ash is essentially making a documentary, traveling around trying to convince people how important his discoveries are (would that have been an "ahead-of-its-time, shaky-camera" style picture?), and finally Ash vs The Machines, which was a futuristic, post-apocalyptic type scenario, which leads me to…
#2 — Season 4 was a possibility, right up until the bitter end. The team new that the likelihood of being cancelled was very real, so tried to create a satisfying ending if that turned out to be the case, but the whole futuristic twist ending wasn't just a "Fuck this, we're cancelled anyway, so let's just go nuts!" type of thing (which I assumed it was). The team was fully prepared to make season 4 in that setting. Bruce Campbell would still be playing Ash right now, for as many more seasons as they could have gone.
#3 — While there were a ton of great practical effects and CGI effects throughout the show, there were way more practical effects than I (and probably others) realized. They just made them look so good and seamless, we might have assumed it was CGI. The most interesting bit concerning this were all the sequences with the little kids. For example, they actually put a 3-year-old in a harness for wire-work scenes, like jumping down the stairs onto Ash. Crazy.
#4 — The series was shot in New Zealand. I know that crews film a lot in Canada because it's cheaper for example, and I did know that Lord of the Rings was filmed in New Zealand, what I had originally assumed was just an exorbitant cost on the budget to get shots of beautiful scenery, actually it turns out that a lot of stuff is filmed there because the exchange rate is such that the US dollar goes much further.
#5 — In the series finale, "The Mettle of Man," in some shots, Bruce Campbell is actually driving the tank (a very real tank) completely alone, with no one else inside with him. That's pretty cool.
Of course, as many of you already know, after they cancelled the show, Bruce Campbell announced on Twitter that he's officially hanging up the chainsaw:
Big props to fans for the effort, but I'm retired as Ash. #timetofrysomeotherfish https://t.co/Di1aeBV0dl

— Bruce Campbell (@GroovyBruce) April 23, 2018
However, that doesn't mean that someone else isn't preparing to pick it up. We'll just have to wait and see…
Giveaway
I'm giving away two copies of Ash vs Evil Dead: The Complete Collection, one on Facebook, and one on Twitter, so you have two chances to win. Or, if you don't have time for such silly games of chance, you could simply…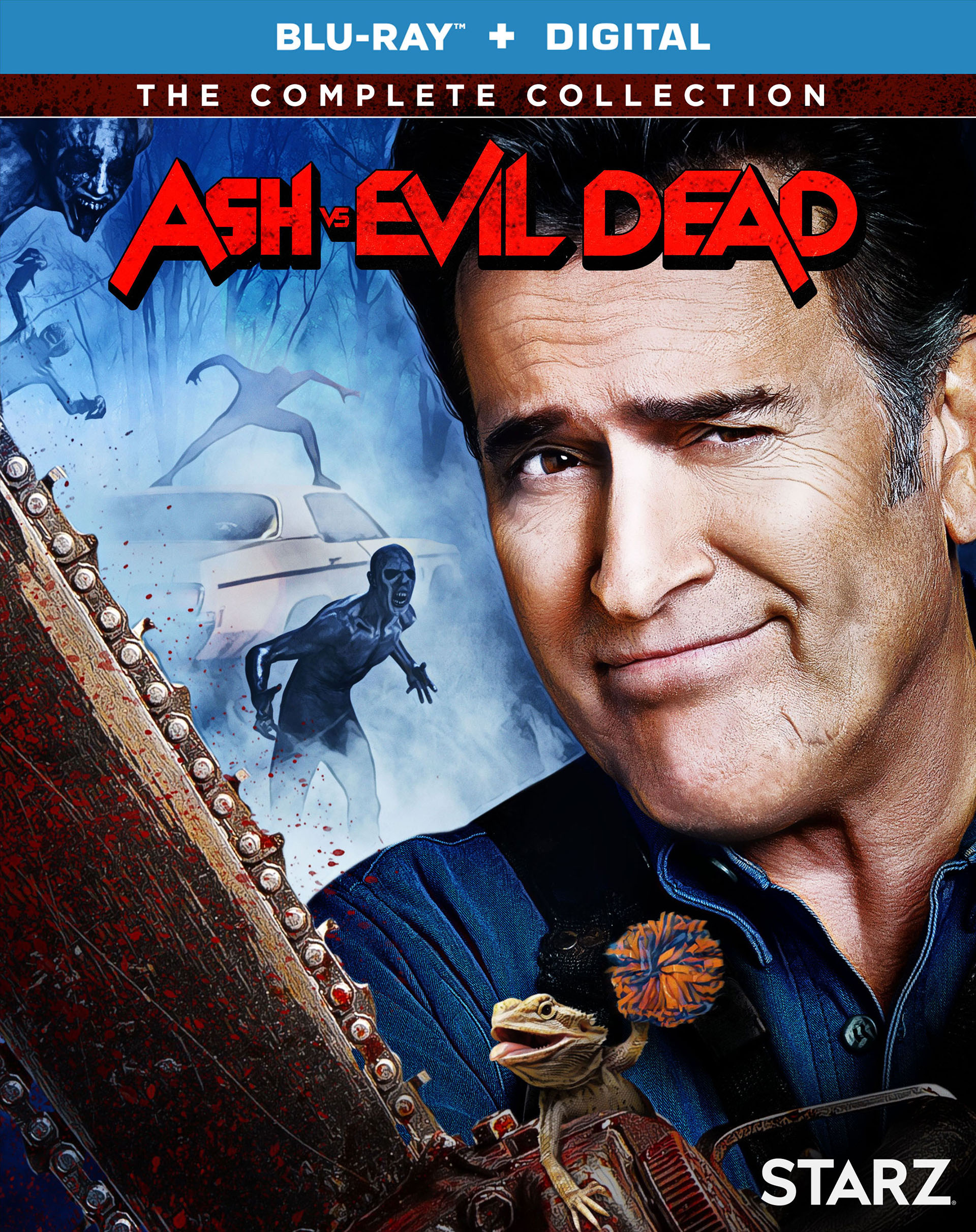 Support Halloween Love
If an item was discussed in this article that you intend on buying or renting, you can help support Halloween Love and its writers by purchasing through our links:
(Not seeing any relevant products? Start your search on Amazon through us.)