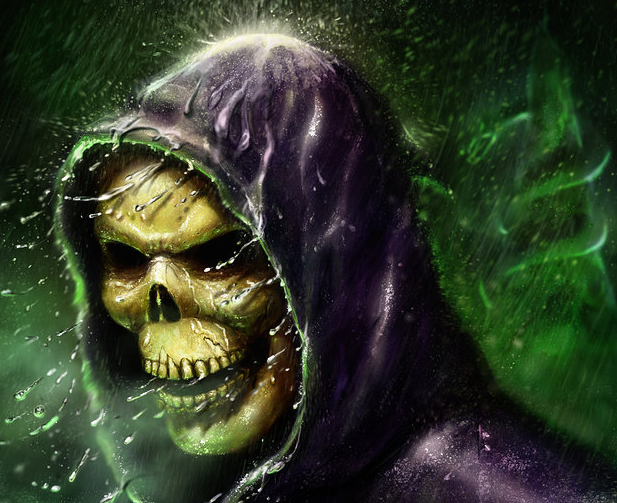 Regular readers will know I have been looking into my past recently through articles I call 'Inevitability' …
I gave them that name because when I look at what interested and excited me as a kid it nearly always had subtle traces of horror lurking within. Sometimes it might have just been a spooky character in a cartoon or a monster in a TV show but they were there and it planted the seeds that grew into the inevitable horror obsession I have today.
The first time I wrote about this I focussed on cartoons and in particular the characters within those cartoons that thrilled me … Skeletor, Trap Jaw, Mumm-Ra, Venger, Dr. Claw … Can you see a pattern emerging?
The images Flavio Luccisano has been producing instantly caught my attention because many of those characters that I loved so much feature in his stunning art, but they feature with a difference. Flavio takes these classic villains and adds a pinch of intensity, a dash of horror. They look the same but have been infused with just enough darkness to make them far more menacing than they ever were on a Saturday morning inside my TV.
Flavio has ALSO created some incredible art based on the classic 1980s big budget, Sci-Fi show 'V' … I worshipped V back in the day, it was a genuine television 'event' when it first started and my whole family would gather around the box to watch it on a Friday night.
V is also another perfect example of a programme filling my youthful mind with 'gentle' horror. Who could ever forget the birth of the alien baby or the genuinely disturbing way the Visitors would brainwash members of the resistance!
I contacted Flavio to ask if I could share some of his fantastic work and also get to know a little more about the man himself. Here is what he had to say …
1. I made contact to discuss your artwork but you have a career that includes many other projects. Can you briefly tell me what you have been involved with up to this point?

"I actually work as an editor of a tattoo magazine but my most important projects at this moment are my band GOTT, and illustrating of course. I discovered how much I enjoy to paint in photoshop a few years ago, four years I think, from that moment I've discovered how far can you go using a pen tablet and photoshop I've never stopped learning, and I'm trying to get better doing this everyday."
2. Was being artistic / creative your destiny from a young age?
"I can't live without thinking about expressing myself from any point of view, everything I do is only to keep myself doing new things related to art."
3. Were there any artists you idolised growing up who produced work that inspired you?
"Yes! there's a lot of artists who inspired me and influenced me too, not only from graphic/comics etc…In fact i think my influences don't come from comics, they mostly comes from movies, games, and music. The first movie I loved is Edward Scissorhands and I'm a fan of Tim Burton, that's maybe what moved me to the gothic art and artists for years. I love the cyberpunk genre and Blade Runner for example is my favourite movie (and my first tattoo), I love the 80s."
"I grew up in the 80s so I love the combination of things that come with that: cartoons, movies, music, etc. Of course, I also love Mortal Kombat :)."
"As I said before I started doing digital art seriously a few years ago when I discovered thru Dave Rapoza & Dan Luvisi, how far can you go with digital art. They are clearly the leaders of a new generation of digital artists, from that moment I knew I could get better and I started to study at home, after work, and using all my time to practice and get better."
4. You recently produced some work based on the classic Sci-Fi / Horror show 'V' … was that an enjoyable project?
"Yes! I love that series, and this is a comissioned work for Universo Retro, they make cards based on 80s classic games, and based on retro / vintage pop culture. I loved doing those cards, and I loved when Jane Badler (Diana in the V series) posted it on her facebook and twitter. I´ve tried to keep the essence of the characters as they were in the original series but also giving them a little extra darkness and feeling."
5. Do you have a favourite horror movie or at least a favourite 'type' of horror movie?
"My favourite movie from the last 15 years is "Martyrs" from the director Pascal Laugier, I do prefer psychological terror than gore, but in this movie every drop of blood is justified."
6. Finally, is there a character or creature that you have not yet worked on that you would love to draw?
"Yes there's a lot, one of my favourite movies is The Crow, I want to do my best on that work, but there are a lot of characters on the list like Spike Spiegel from Cowboy Bebop, and I would love to eventually create my own characters and stories, I´m thinking about that."
Check out some more of my favourites below … and even more here on Flavio's deviantART page.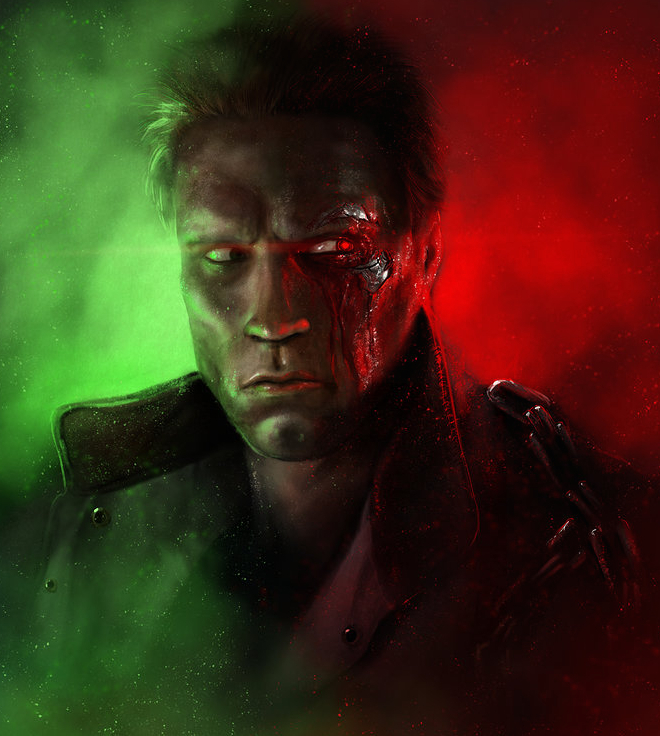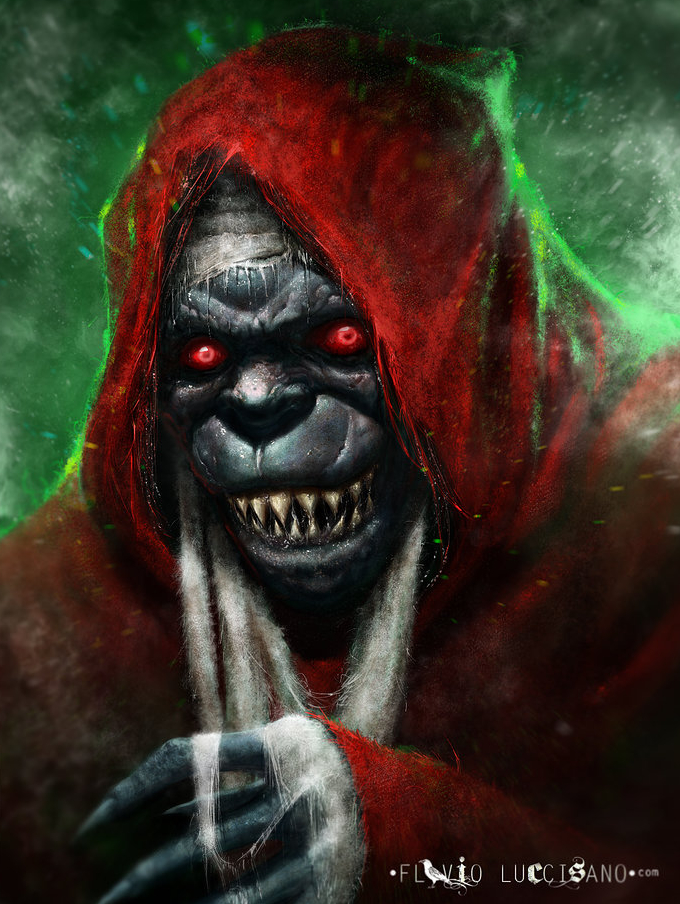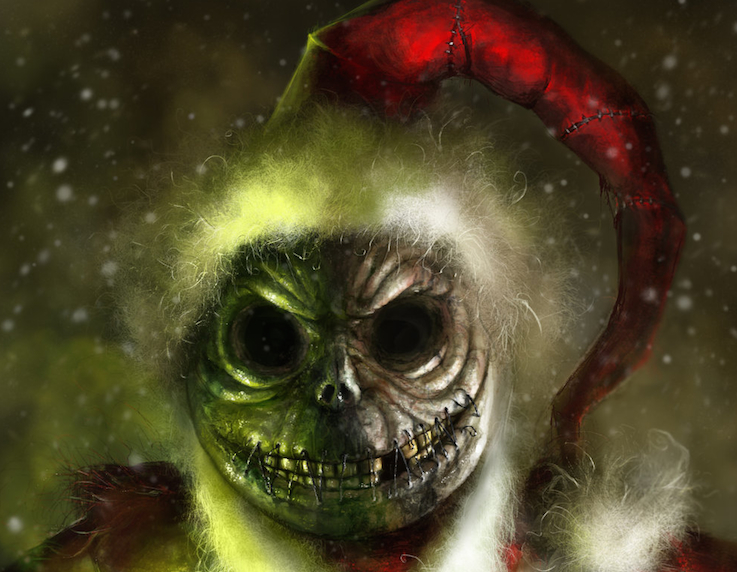 Support Halloween Love
If an item was discussed in this article that you intend on buying or renting, you can help support Halloween Love and its writers by purchasing through our links:
(Not seeing any relevant products? Start your search on Amazon through us.)