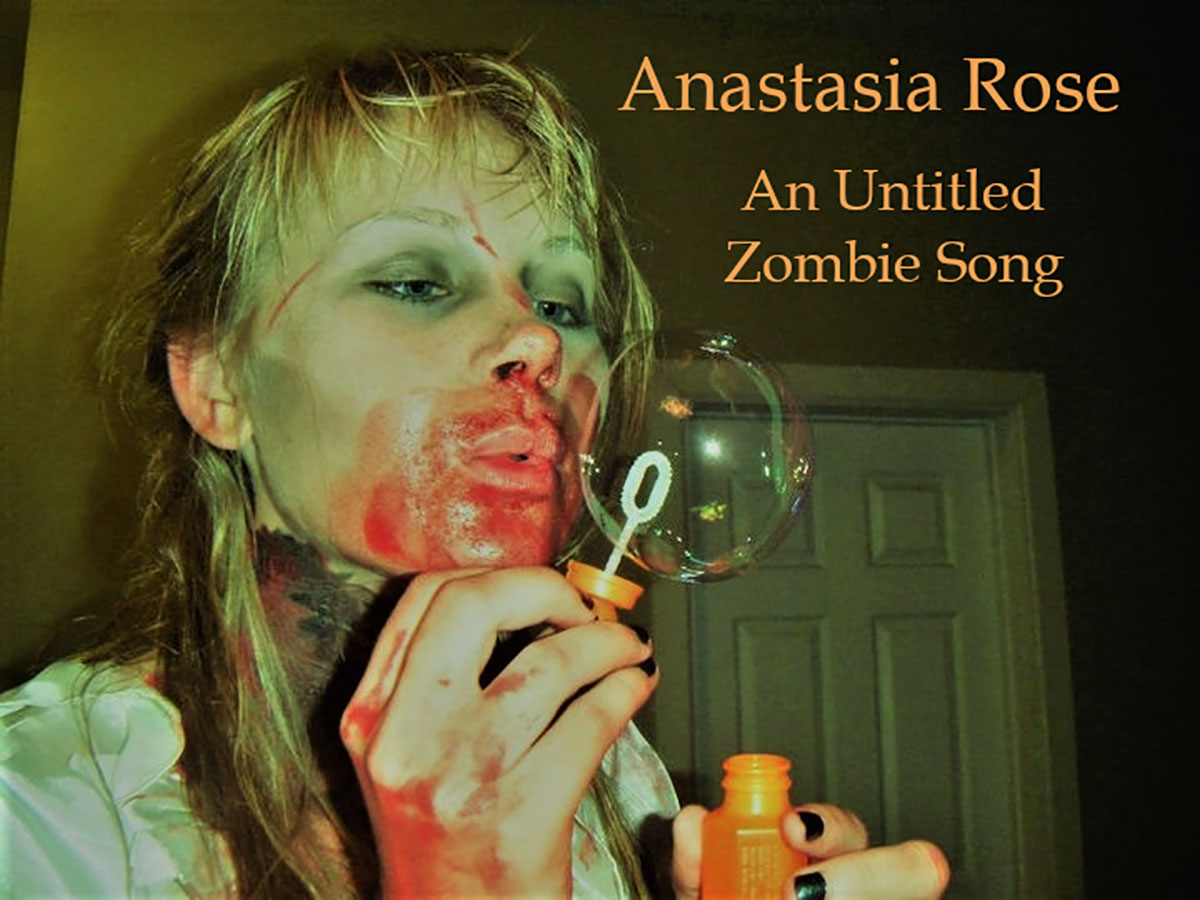 "The land is being over-run,
Not with cars or buildings…"
It is not too unrealistic to compare our current viral pandemic to the world of the undead. We are living within the confines of our own walls and we are on edge even when we complete basic tasks such as going to work or the grocery store. "An Untitled Zombie Song" is a satirical song that is intended to accompany fun Halloween playlists, but some reality seeps through as does in all art — "life imitates art."
I wrote this song in 2010 when our world was certainly not perfect, but seemingly much more livable than it is now. I enjoyed consuming media that was dystopian and apocalyptic in nature that felt somewhat disconnected to my life, but now feels too close for comfort. I decided to record and release this song that I have been sitting on for years to honor myself and interests as well as a commentary on our current social and political state.
"So grab your chainsaw and your knife,
Make yourself feel safe…"
Hopefully, we will not arrive to a place in the U.S. that we are defending ourselves with our own makeshift weapons rather than our ballots, but we may not know until a potentially infamous day in history, November 3, 2020. What does democracy mean this year? Questions like this have grown and complicated our system and each person may respond with a different answer… this is beautiful. But also terrifying.
My intention is not to turn my fun, zombie culture-inspired song into a political statement, yet, it is difficult for me to see things through an apolitical lens, if I'm being honest. Part of what draws me to horror/gore as a genre is that it seems more controlled and anticipated than the true horrors of our world. It is almost a calculated escape from the terror of reality. It is dangerous walking out your front door, but I know I will still be safe as I am watching the end of a slasher film. The mortality and existentialism is stark and jarring.
Ultimately, I am hoping you'll listen to my newly released song. In addition, maybe it is time to question our mortality in a different way, much like the undead question their mortality. What do we leave behind? What exists in our proverbial reanimation? What will your legacy be?
Listen to Sample:
Support Halloween Love
If an item was discussed in this article that you intend on buying or renting, you can help support Halloween Love and its writers by purchasing through our links:
(Not seeing any relevant products? Start your search on Amazon through us.)