Poster Magazines … the damn things were EVERYWHERE when I was a kid. Every movie, TV show and celebrity seemed to have one, and if you didn't, you simply weren't relevant! From the biggest summer blockbusters to the those cheesy one-hit wonder popstars, they ALL released their own ridiculously desirable folded magazines. Along with action figures and comic books they were easily one of the most purchased items during my childhood, and at one point I remember counting my collection which had reached 60+!
Over the years that followed I stupidly started to disperse this magnificent mountain of glossy paper. I gave some to friends, sold a few at comic conventions I attended as a teenager, and I have NO doubt that my dear old mum probably introduced many of them to the inside of a trash bag. But through all of this one of them survived the cull. One of them hid in the shadows, avoided attention, and stayed by my side into adulthood.
All hail the POLTERGEIST Official Movie Poster Magazine!!
It's not the most eye-catching poster magazine from that era, and I can't imagine they sold very many due to competing with the likes of Indiana Jones and Star Wars, but it's a perfect example of why these things were so wonderful and appealing to movie fans at a time before the internet existed. They were information and image filled promotional tools, and at the end of it all you got a fucking big poster to attach to your bedroom wall with thumb tacks!
Yesterday was the 34th anniversary of Poltergeist's original release on the big screen, and for the first time in a few years I pulled my last remaining poster magazine out of its protective sleeve and slowly unfolded it for old times' sake. Join me now as I take a CLOSER LOOK …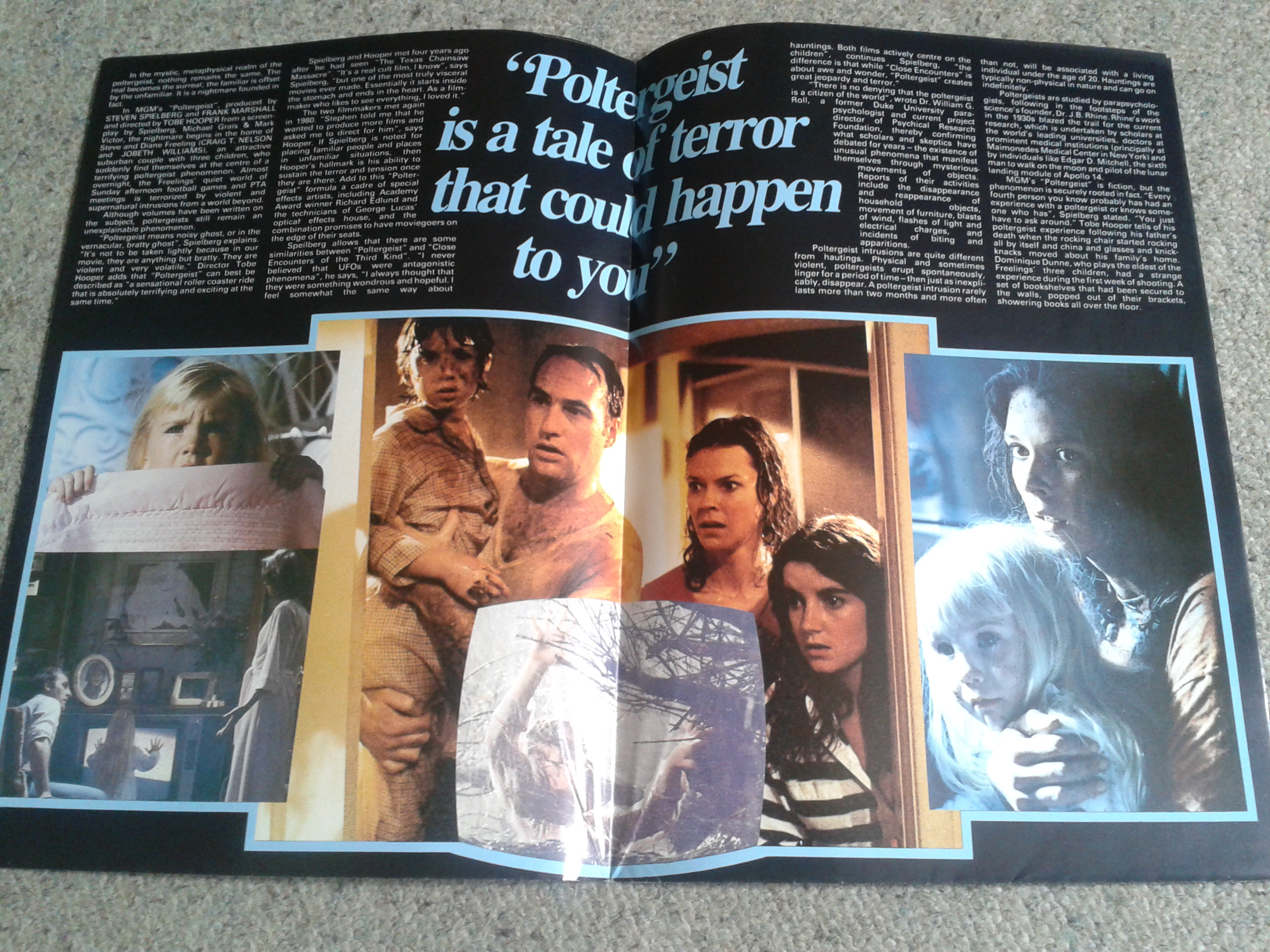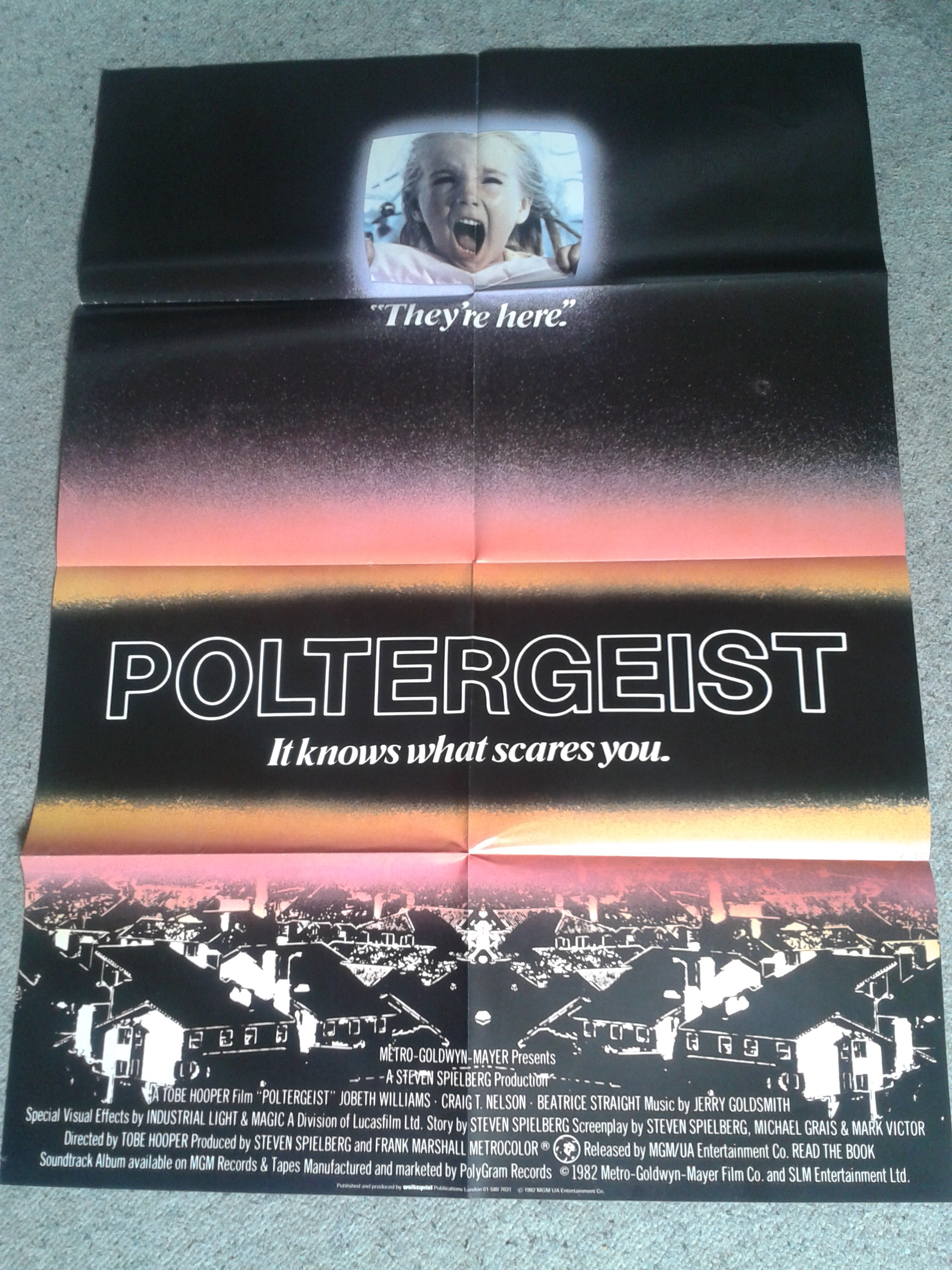 Support Halloween Love
If an item was discussed in this article that you intend on buying or renting, you can help support Halloween Love and its writers by purchasing through our links:
(Not seeing any relevant products? Start your search on Amazon through us.)
The following two tabs change content below.
Martyn
I love horror, art, toys, comics, monsters and ANYTHING that came from the 1980s. You can contact me via martyn@halloweenlove.com ... Share our stuff and thank you for reading, we do it all for you!