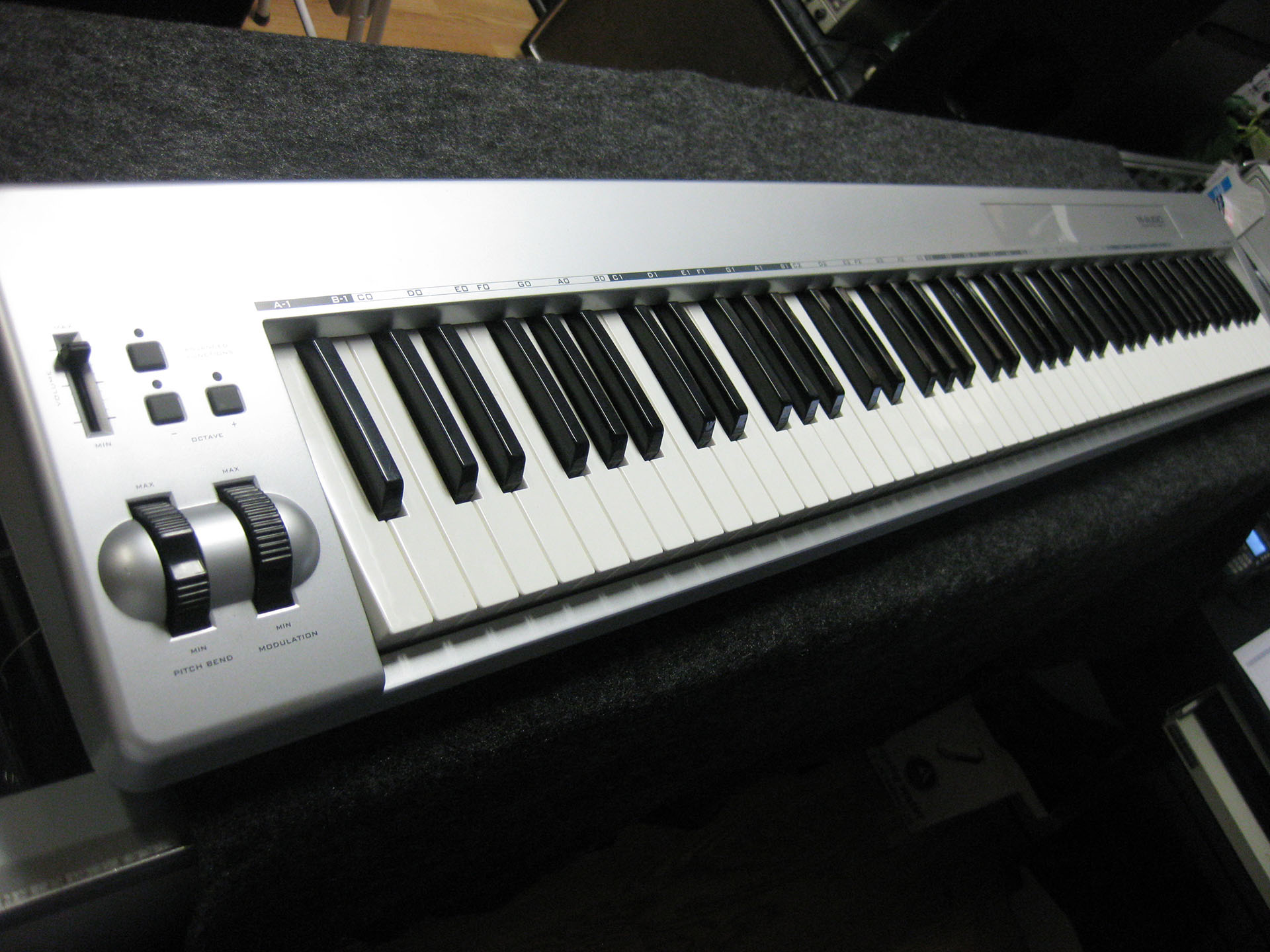 Halloween is that time of the year when we all get a chance to exhume our deeply hidden dark side. Millions of people from all across the globe celebrate this day and this has been the trend for decades now. One of the surest ways of making it memorable is by surprising your family, friends, or even colleagues with the most horror or spooky melodies. With 88 key keyboards, you can create your own on the fly today.
Like conventional music genres, there are a number of factors that you need to put into consideration when selecting the melodies namely:
Scales
Harmony
Rhythm
Audio Effects
Orchestration
Let us dive in and look at some ideas on how to create Halloween spooky/horror melodies using 88 key keyboards.
Master of the Macabre
Remember the popular TV series available on Netflix called Stranger Things? The soundtrack is a perfect horror melody that you can play during Halloween. It is very similar to the John Carpenter's soundtrack.
Exorcist's soundtrack also falls in this category as it has sounds that will automatically elicit mixed reactions of fear and excitement.
Keenly listen and compare the three musical melodies – go ahead and fast forward or repeat some of the sections to get a clear mental idea of how you can create your own using one of the 88 key keyboards available in the market. Even as you try to stay original, it doesn't hurt to spice it up with a section from one of the soundtracks.
With the many options for keyboards out there, finding the right one can be a challenge. We got your back though, here is a comprehensive and accurate list of 88 key keyboards that can get the job done.
Retro Synths
Did you know that some of the best Halloween soundtracks were produced in the '70s and '80s? Back then, there was no audio software or advanced instruments. The Halloween enthusiasts and musicians relied on retro-sounding synthesizers. Stranger Things "In My Closet" is a good example of a Halloween melody that leverages retro synths.
Creepy Ostinato
An ostinato is a melody or rhythm that is repeated multiple times in one composition. There is a haunting melody that is repeated throughout the Stranger Things "In My Closet" song.
Include Dissonant Vocals
Still in the Stranger Things song, the eerie vocal synthesizers are perfect for creating a haunting feeling. You can achieve the same effect, that is, using the pitch bend wheel to customize or alter the melodies. The whole idea is to create a Halloween melody with unique dissonant vocals that will get everyone off their seats and scramble for hiding spots especially if the room is dark.
Minor Harmonies
Western music is best known for having one of the most complex harmonies. Special attention was given to harmonies and intervals in all the traditional western harmonies you learned in music school or lessons. Because of the unsettling sound and dissonant tritone, this genre was considered "The Devil in Music."
Thanks to advancement in technology, there are keyboards that can create complex harmonies that are more thrilling and exciting than the traditional ones. For example, in the Beethoven's "Moonlight Sonata," that was originally written in C Sharp Minor, the emotional turmoil, angst, pain, and mental anguish is easy to feel throughout the song. Go ahead and add dissonance and minor harmonies to your Halloween melody.
Blend Horror Elements and Sci-Fi
Shift from the conventional and outdated orchestra that has been used for decades to make melodies, by using both Sci-Fi and horror elements. Check out "Bebe Barron" and "Forbidden Planet" created by Louis to get an idea on how to go about it.
Here are the top 7 simple Halloween melodies that you can either use as they are or adjust to suit your preferences:
"Ghostbusters" – Ray Parker Junior
"I Put a Spell on You" – Nina Simone
"Monster Mash" — Bobby Pickett
"She Wolf" – Shakira
"Scarecrow" – Beck
"Psycho Killer" – Talking Heads
"A Nightmare on My Street" – The Fresh Prince and DJ Jazzy Jeff
Final Thoughts
The above songs are unique, simple, and can be customized easily. Pay close attention to the 6 tips we discussed on how to create a Halloween melody to get the best results. Be sure to play it multiple times and even ask friends who won't be attending the party for their input about it.
Support Halloween Love
If an item was discussed in this article that you intend on buying or renting, you can help support Halloween Love and its writers by purchasing through our links:
(Not seeing any relevant products? Start your search on Amazon through us.)