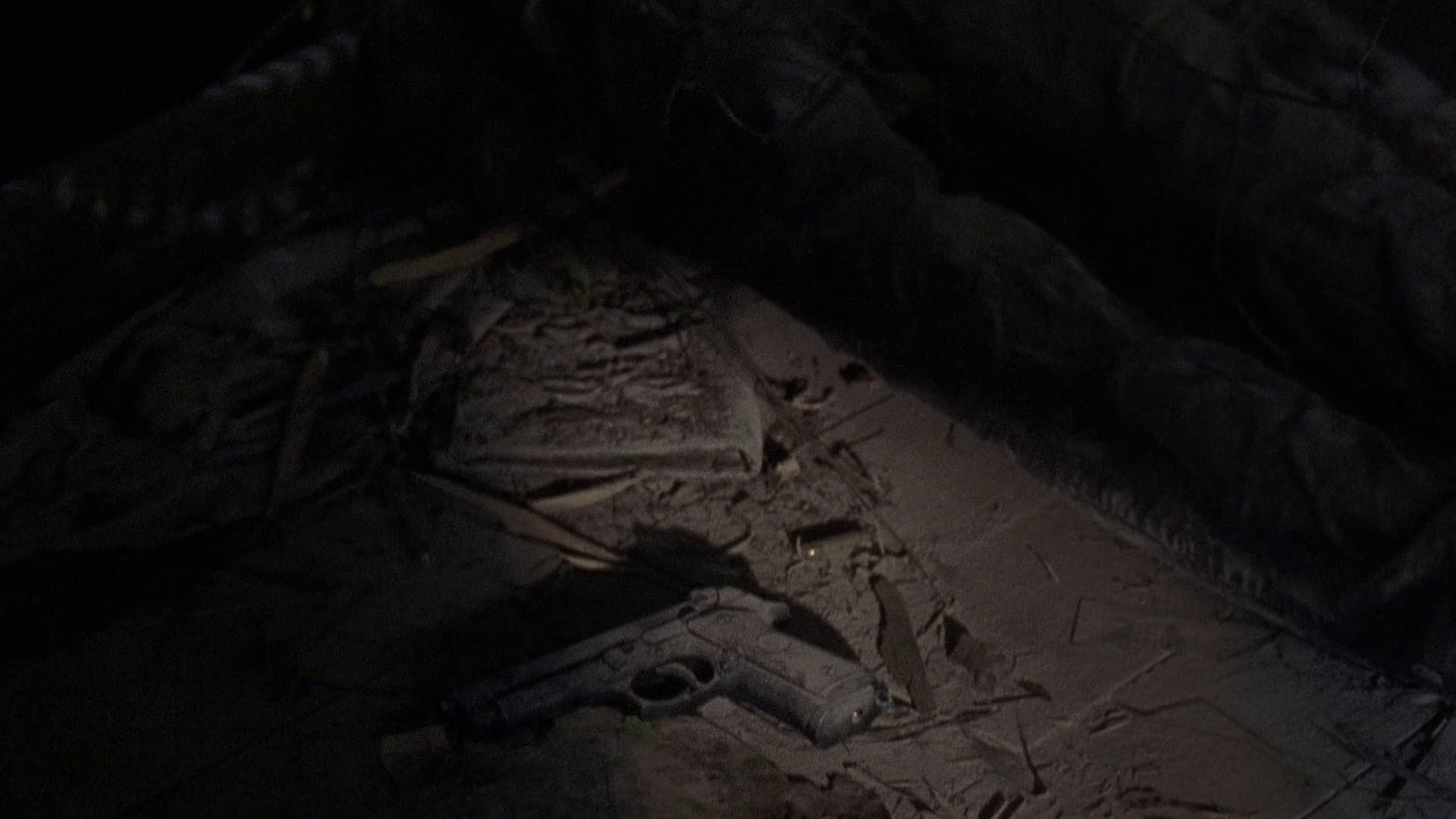 1. Rick is still alive.
Despite this episode being highly rated among critics and fans alike, many fans in the community are still pretty upset. A lot of people feel duped, with the whole red herring that Rick was going to finally meet his ultimate demise, though we find out that isn't the case after all.
Personally, I wasn't upset, for the following reasons:
I didn't take the bait in the first place; I saw it coming. I thought it was very strange how candid the promotion for "Rick's final episodes" were, essentially throwing a major spoiler in our face that the main protagonist was going to be killed off? That's just not how it works. That's when I realized they were clearly up to something, probably using a reverse method for a twist and some shock value.
Normally, the shock comes from abruptly killing off main characters that we thought were safe. However, here, I predicted they must be going for the exact opposite, where they're implying and leading us to believe that Rick would be killed off, only with the surprise reveal being that he actually does survive. And that did turn out to be what happened.
I don't take ownership of the show or its characters like others do. Don't get me wrong, I've loyally watched every single episode from the very beginning. However, I don't subscribe to the idea that art owes its fans anything.
Sure, when it comes to most companies, products, and services, no one likes hidden fees, bait and switch, etc., but when it comes to art, the artists, in this case, the filmmakers, are free to do whatever they like, and take the story wherever they want it to go. This includes tricking the audience and subverting their expectations.
For example, I've always appreciated storytellers that were willing to take risks, like going against the grain of the traditional "happy ending," where all the heroes come out on top and all the villains get their comeuppance. I've always found this fan outrage stuff to be very strange. You either enjoy the art (whatever medium it takes the form of) or you don't, but you're not entitled to influence it; you don't get to make demands.
It was just a really good, fun, and fresh episode, flat-out. Many fans have been complaining for the last 2-3 seasons that the show is getting stale, that it needs to pivot. Well folks, this is what that looks like. For many storytellers, it's damned if you do, and damned if you don't. That's why I always think it's important for artists to simply be true to their vision first, instead of trying to pander to what they think the audience wants.
Of course, that's easier said, than done. It gets much trickier when money, advertisers, massive popularity, etc. are involved. It was also really surprising, for this much to happen on episode 5, where all the good stuff is usually saved for just the 4 most important episodes: the season premiere, mid-season finale, mid-season premiere, and season finale.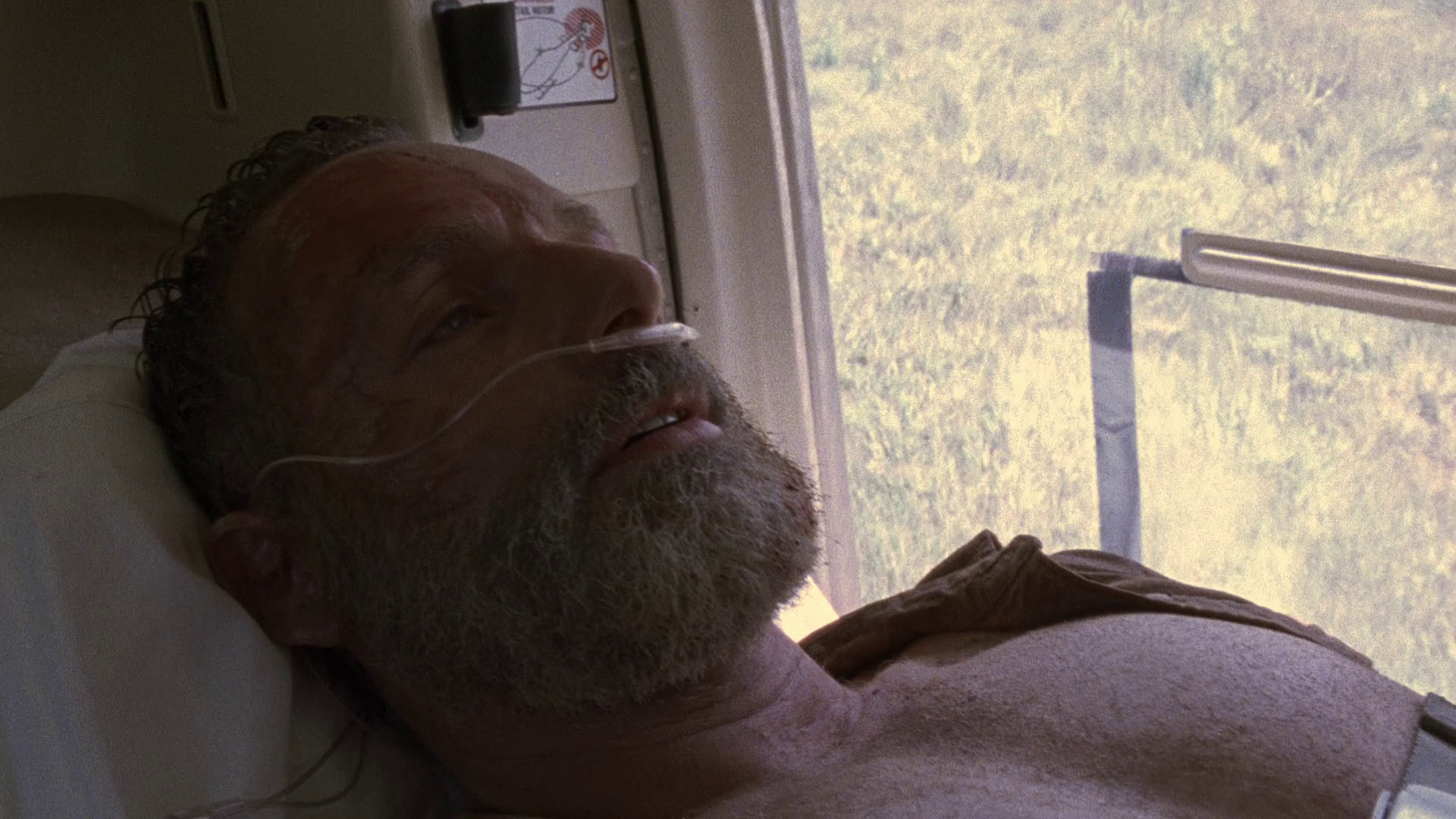 ---
2. Rick and Anne's story will continue in a trilogy of films.
At the end of the episode, as Anne (played by Pollyanna McIntosh) is preparing to take off in a helicopter of unknown origin (which has only served as subtext previous to this), to an unknown destination, she spots Rick, and persuades her unknown affiliate to take him with them. Their story will continue in a spin-off that takes the form of a movie trilogy on AMC.
Whether this story will end with the true demise of Rick, or whether he'll somehow merge back into the main show is anyone's guess. This also adds more complexity to Fear the Walking Dead, which by all accounts, was leading to some kind of merger with its and the main show's characters.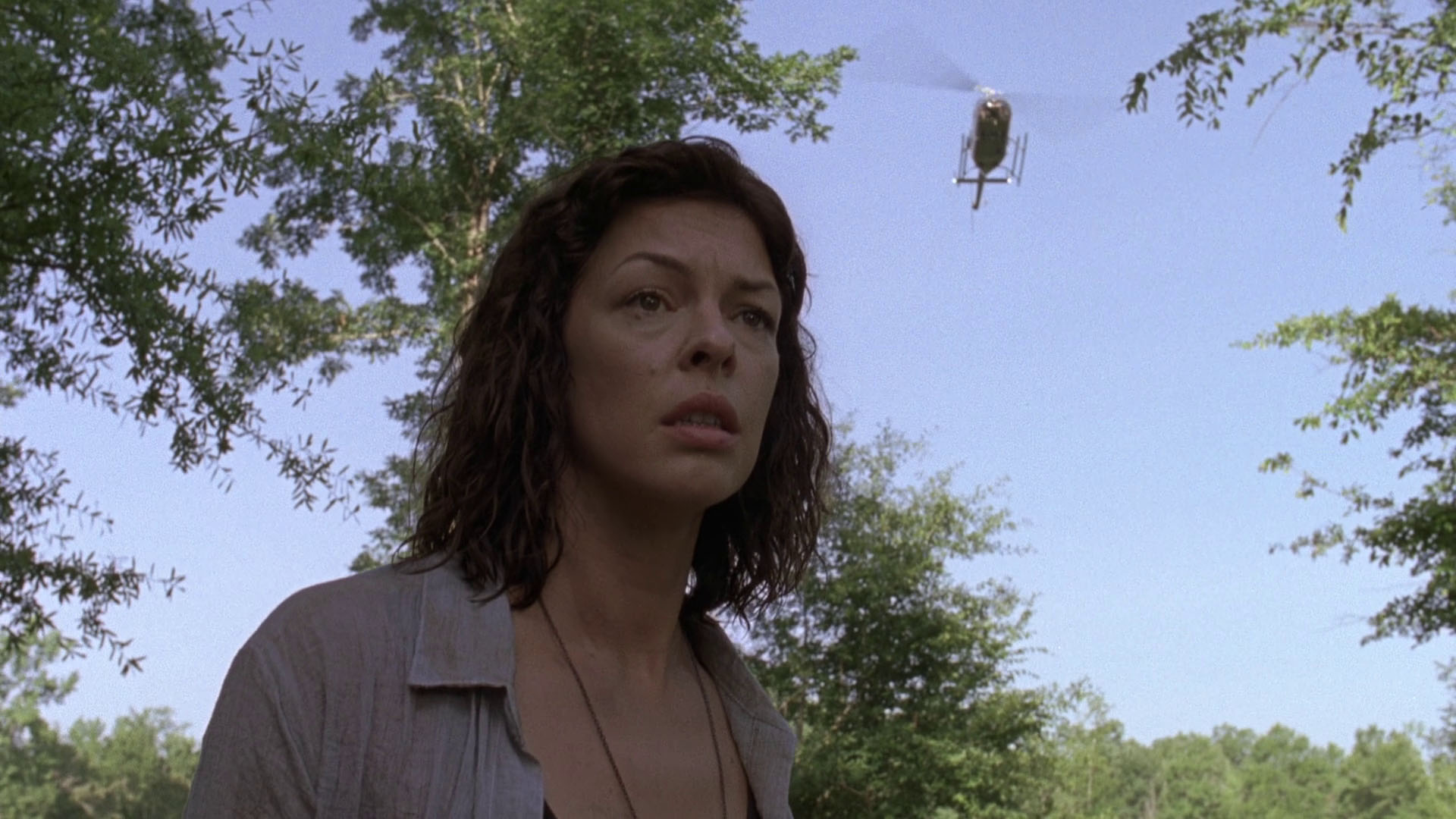 ---
3. We jump ahead 6 years.
An even bigger twist is revealed, when we jump ahead 6 years to meet a whole new crew of survivors, who are saved by a now older Judith. Whether we'll have some kind of jumping back and forth between two timelines or they'll just abandon those 6 years, we'll have to wait and see.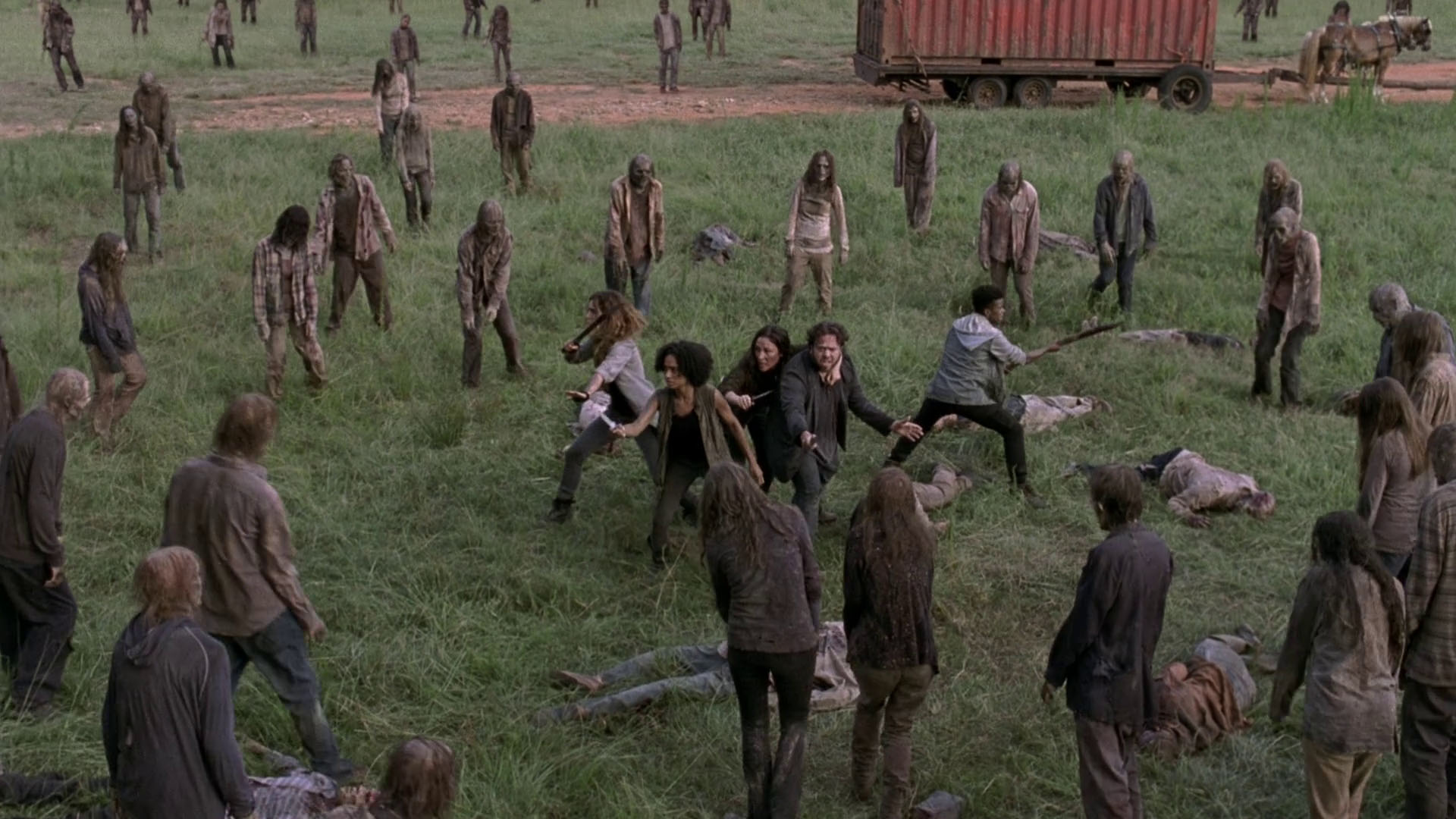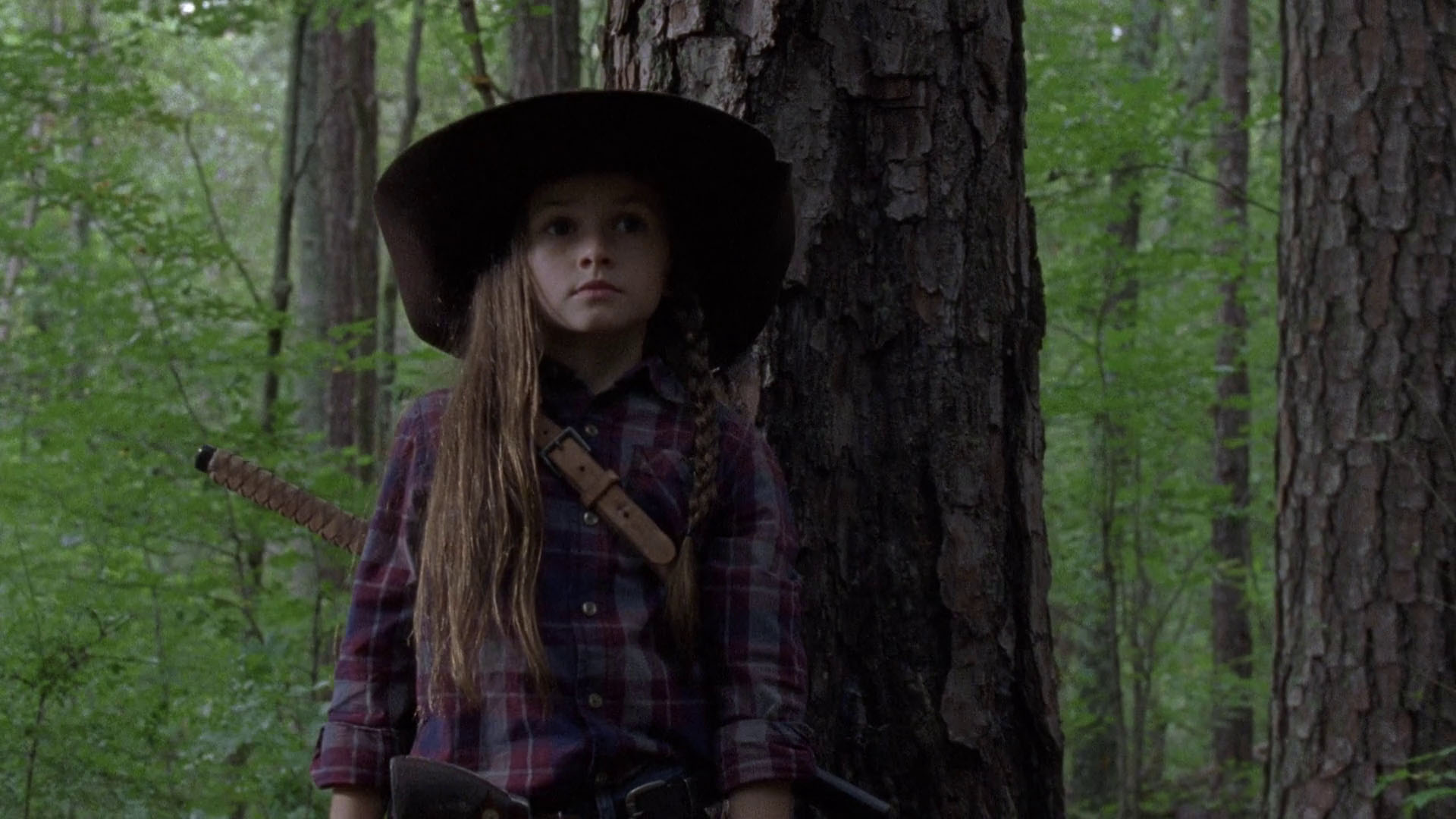 ---
4. Last on-screen appearance of Scott Wilson.
This episode marks the last on-screen appearance of actor Scott Wilson (who played Hershel Greene), before his death, just one month earlier before the episode aired. I didn't spot an "In Memory of" note in the credits, so I would imagine they simply didn't have time because it happened so abruptly.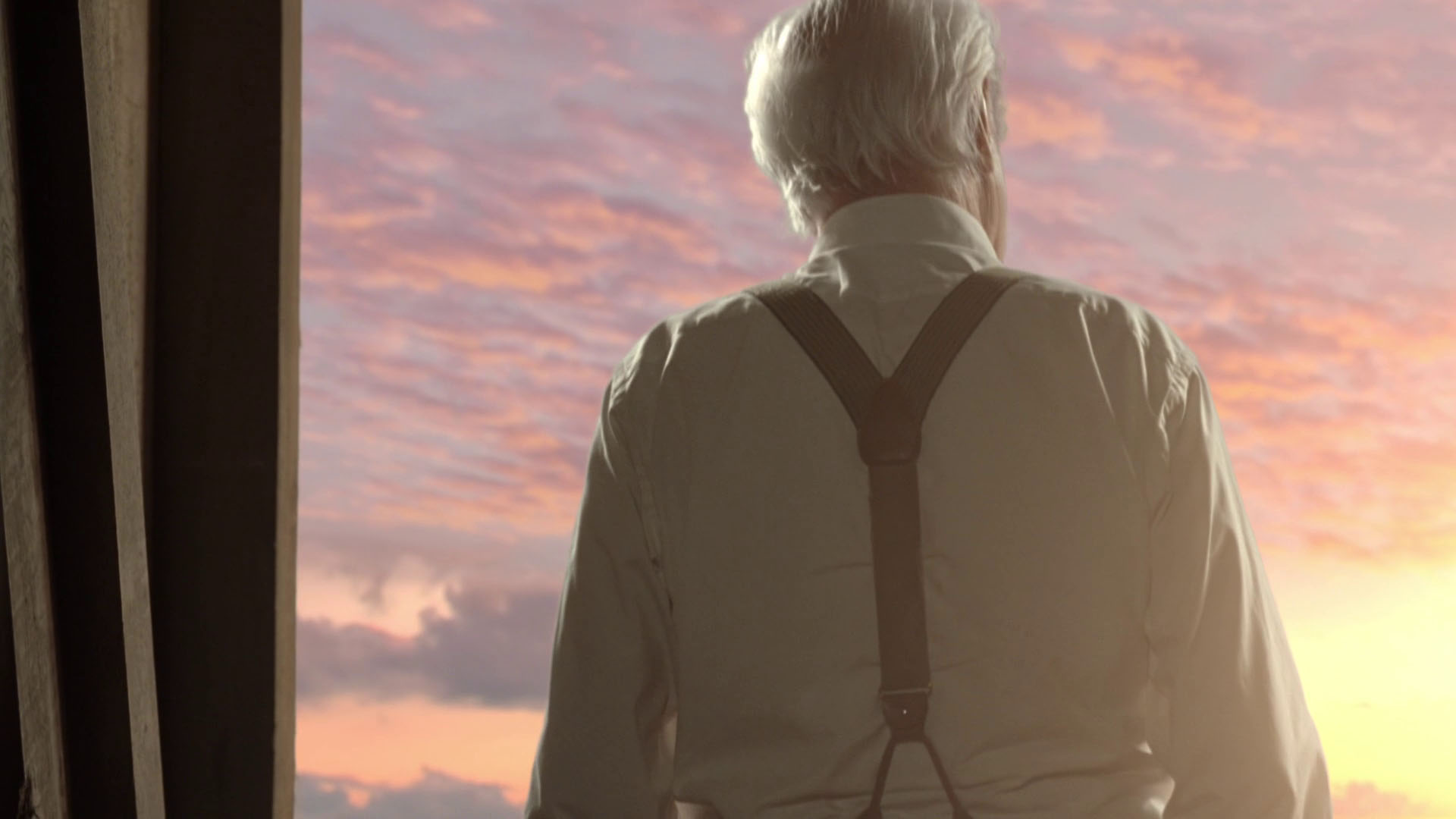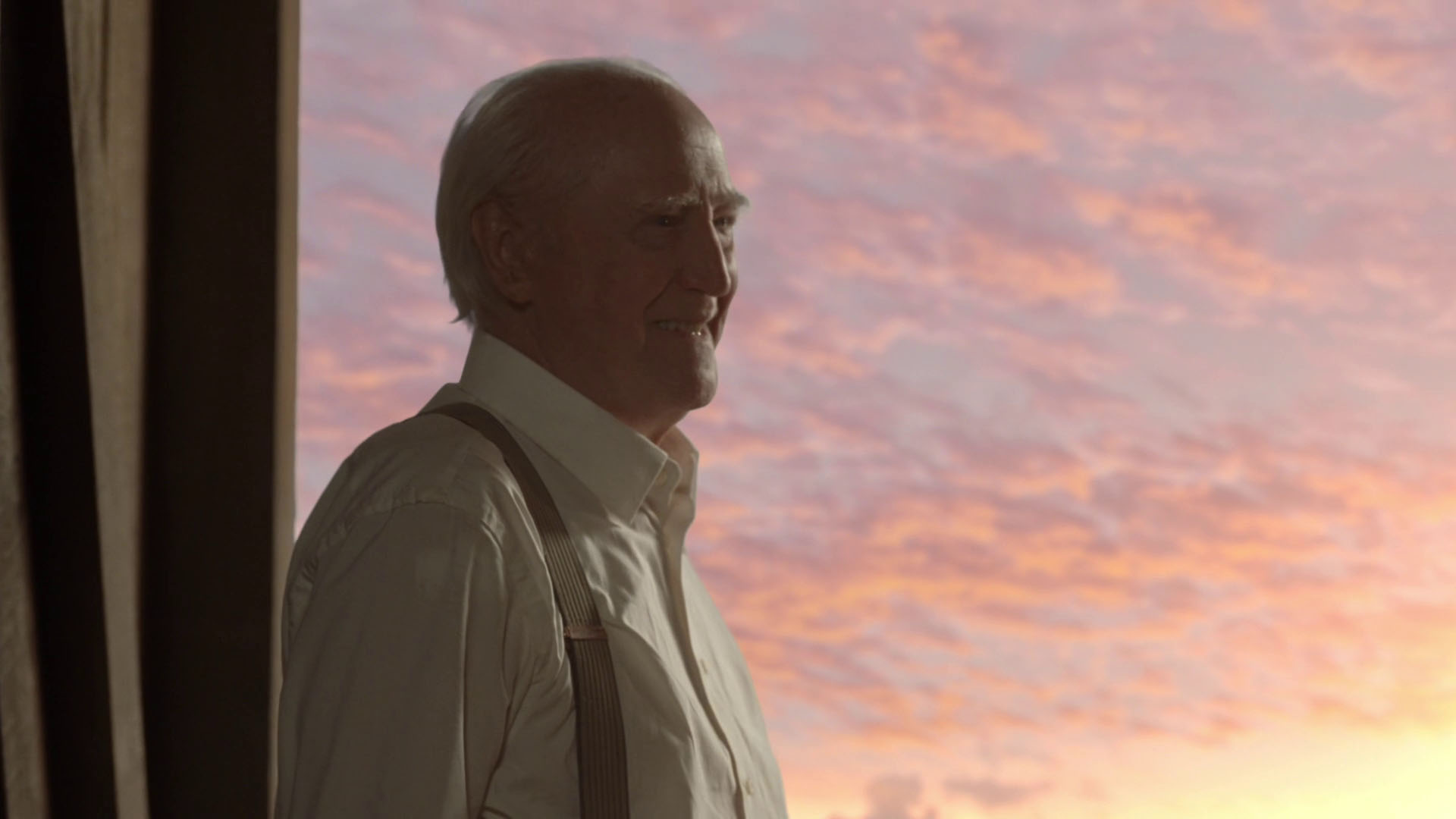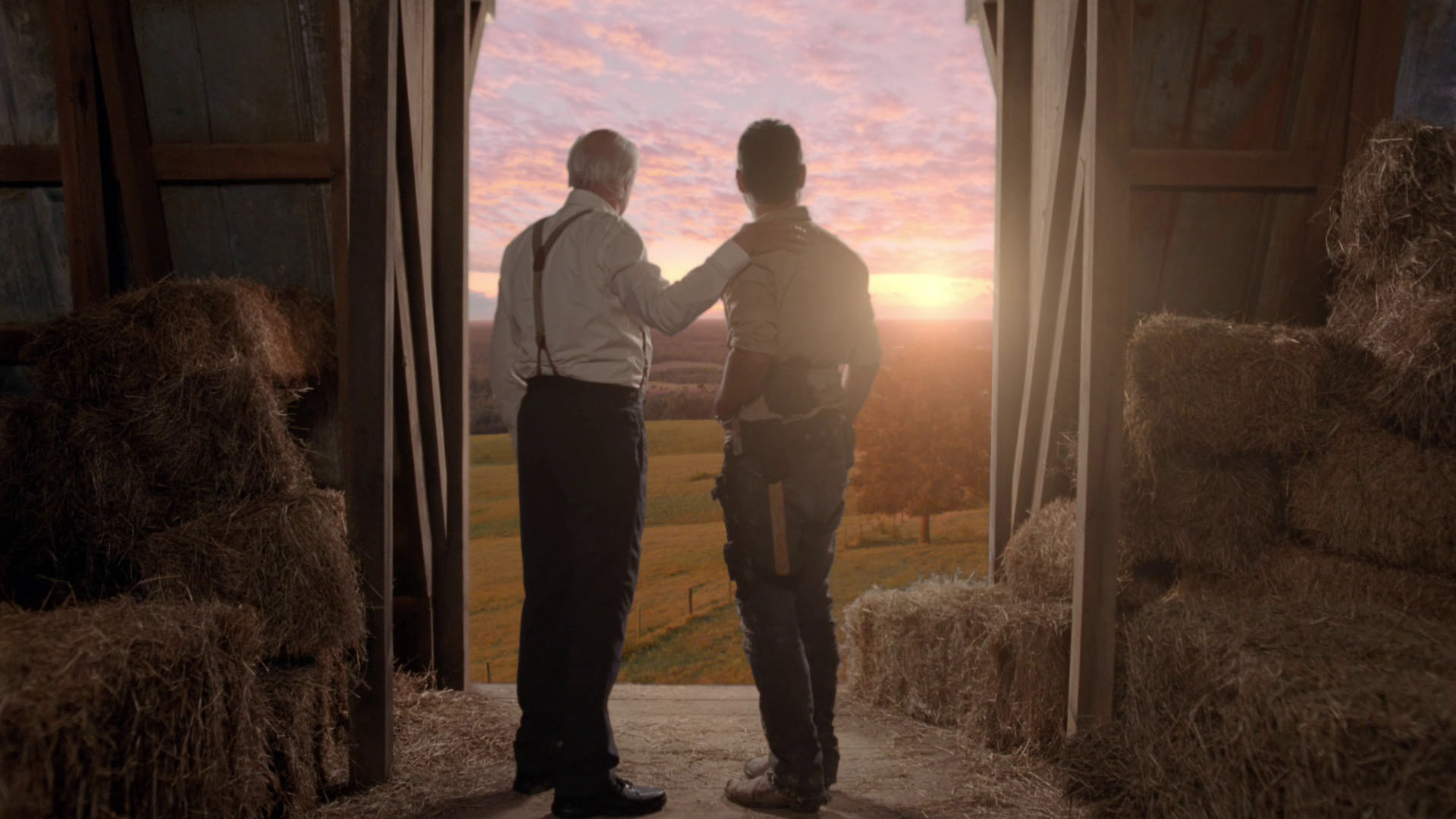 ---
5. Did you spot the Evil Dead cameo?
I didn't. This episode is full of cameos by past characters who have died. However, there was one really cool cameo that most people probably missed, the cabin from The Evil Dead and the Necronomicon! During Rick's escape from the zombie horde, as he's bleeding out, the cabin he stops in was modeled after it.
I would imagine this was Greg Nicotero's idea, as he directed this episode (and appears to have now directed more episodes than anyone else by the way) and also worked on Evil Dead II. I suppose it's more of a reference, homage, or Easter egg than a cameo, but that cabin and the Necronomicon are pretty iconic.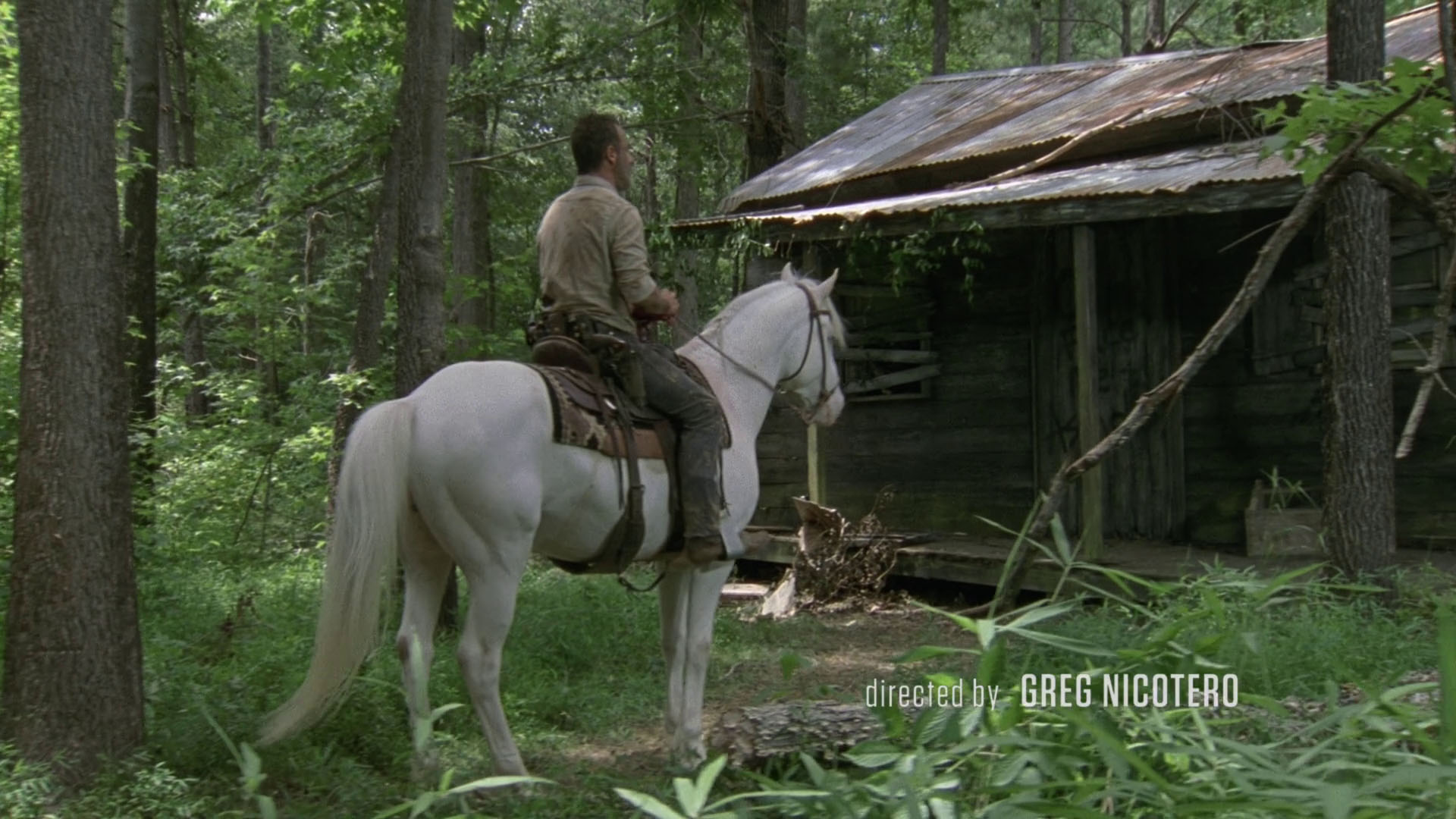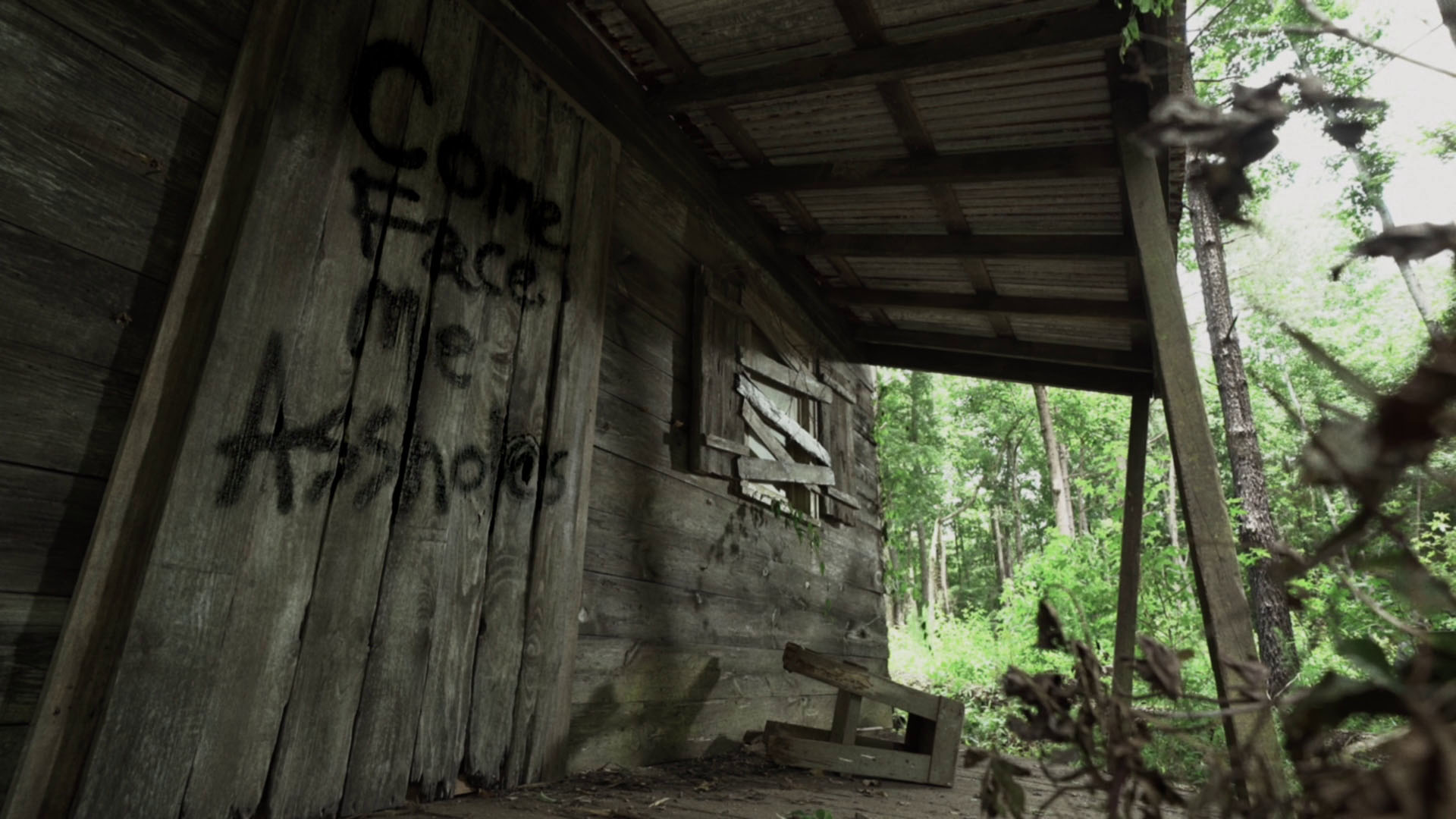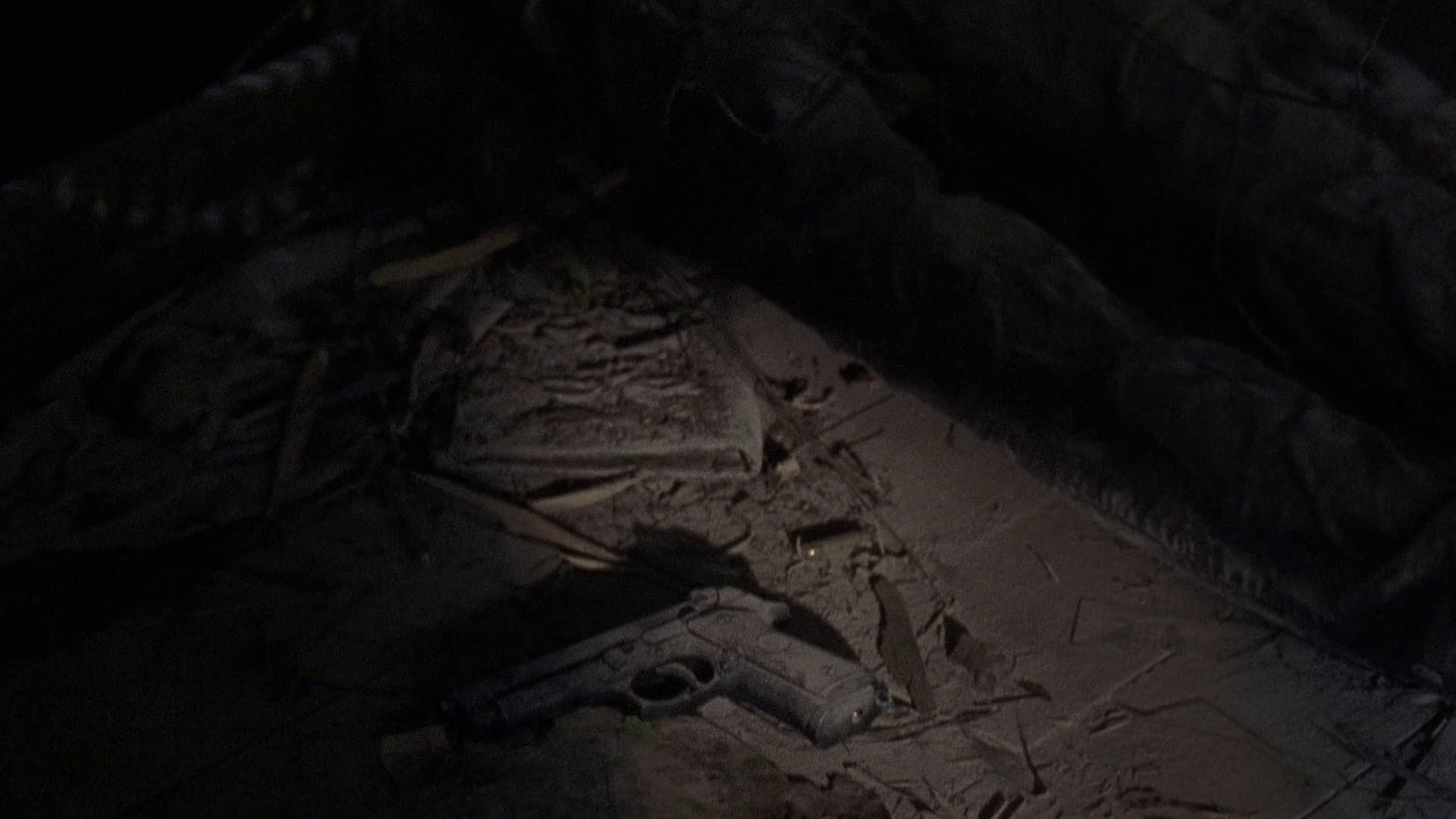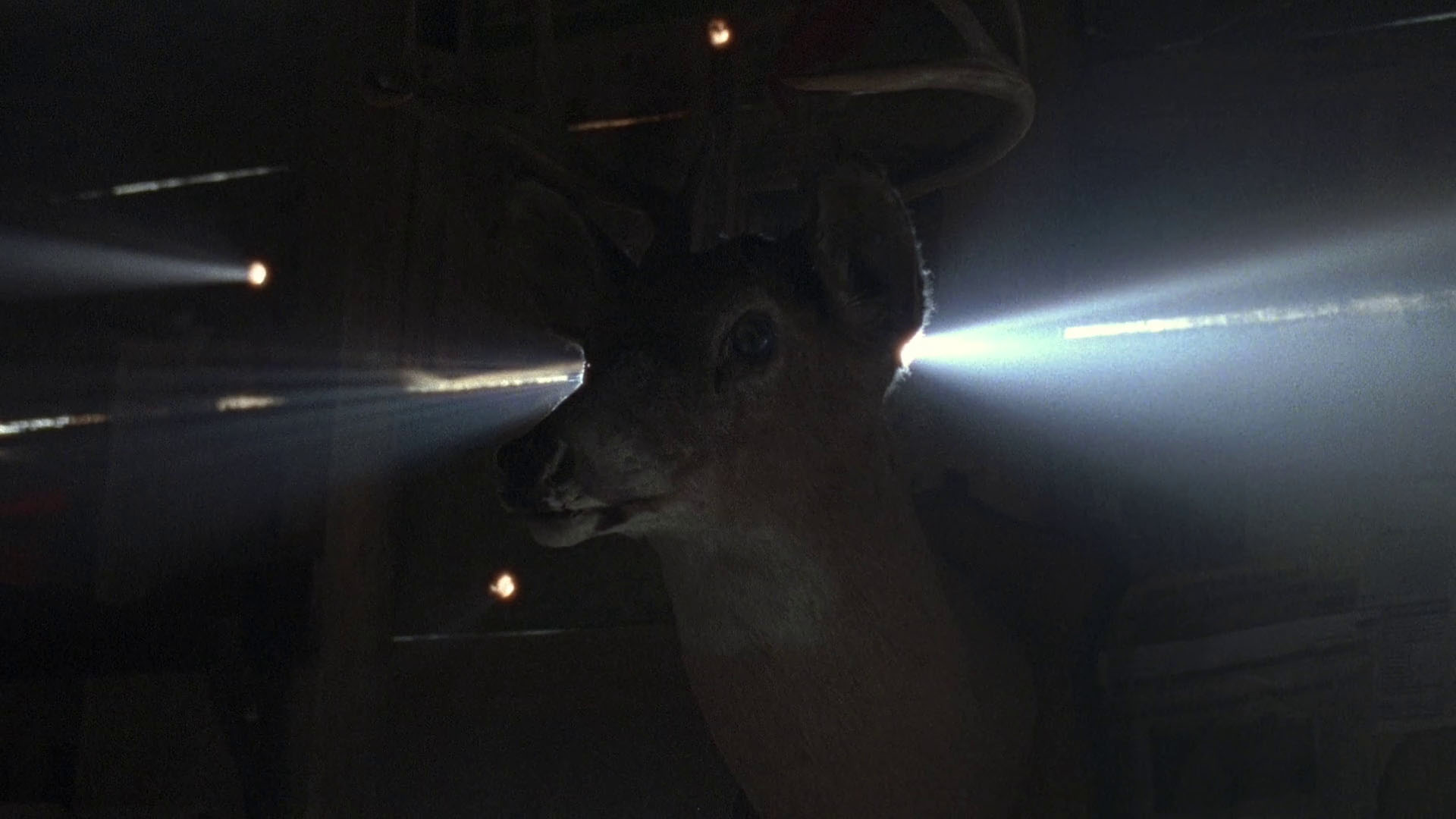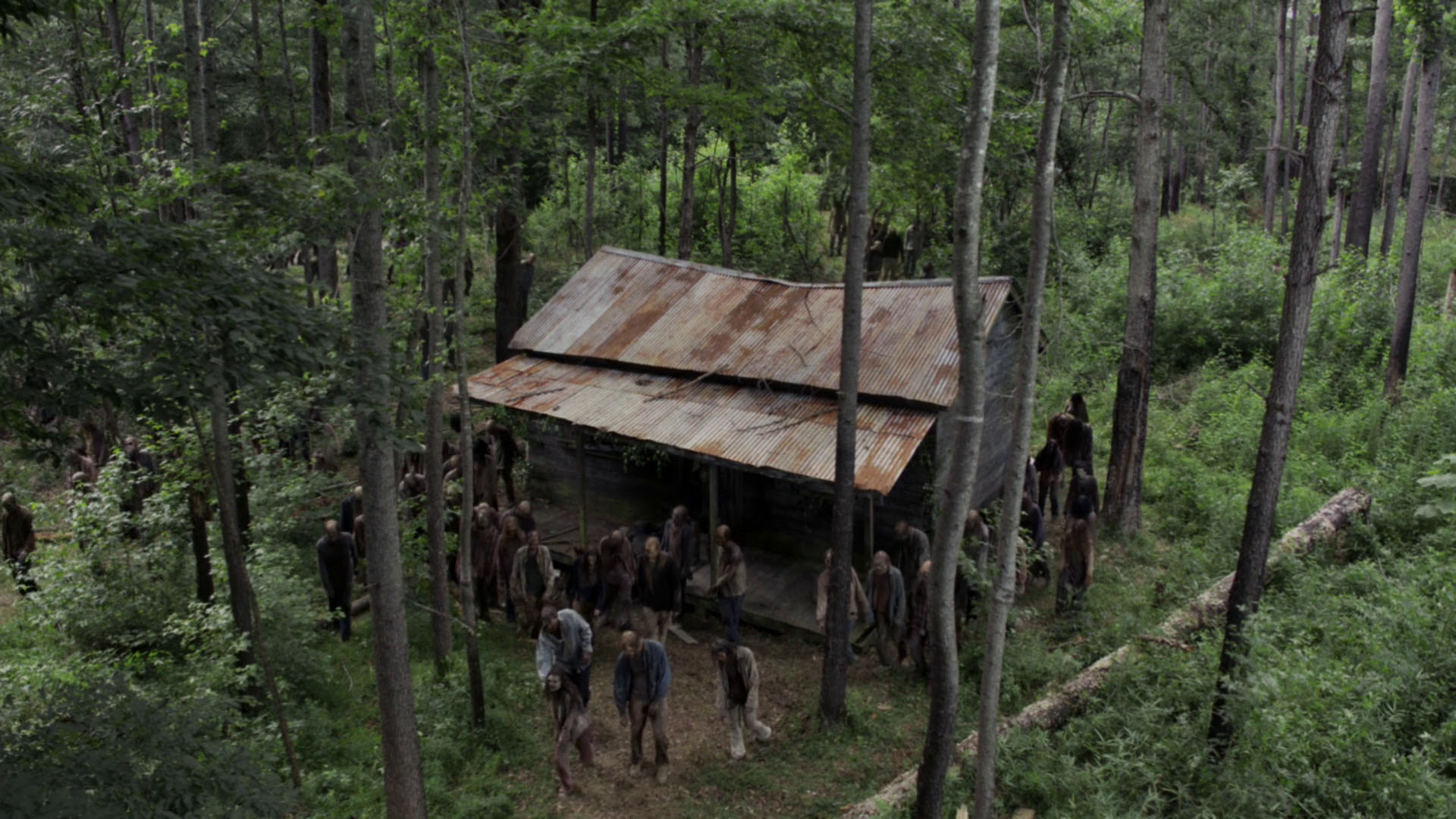 ---
Bonus
Here's that groovy tune we heard in this episode, that was also in the very first episode ever of The Walking Dead:
Support Halloween Love
If an item was discussed in this article that you intend on buying or renting, you can help support Halloween Love and its writers by purchasing through our links:
(Not seeing any relevant products? Start your search on Amazon through us.)