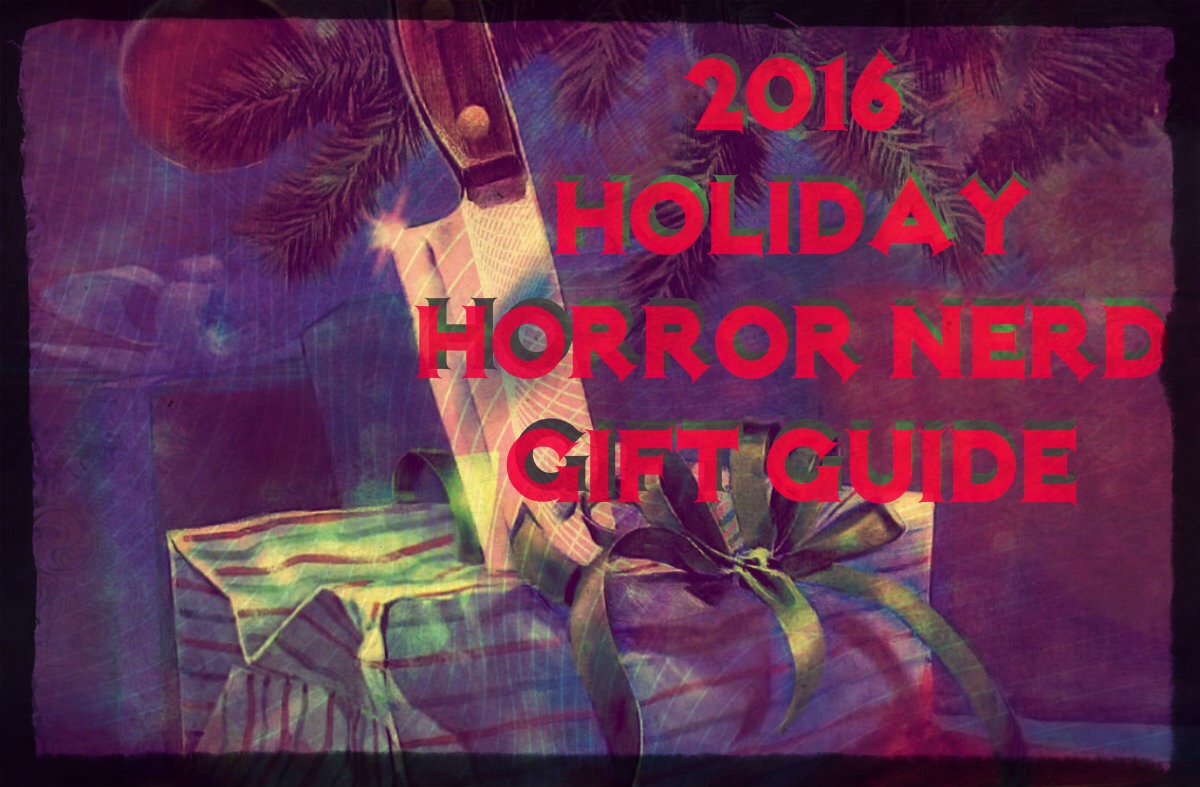 For those of you out there struggling to find the perfect present for that special horror nerd in your life, here is a rundown of some pretty awesome gift ideas. While I'm sure these are all things we would enjoy discovering under the tree come December 25th, this might as well be my own wishlist.
…I've scoured the internet to find some really unique stuff. Each week I'll be bringing you a new list featuring different types of items.
Blu-rays
Last week, we did some remodeling with ghoulish horror decor gift ideas. Let's be real, though, us fright fans are all about our mammoth collections of old school films. From the days of VHS, to Laserdisc, DVD, and now Blu-ray – we have to collect every "edition". We willingly double-dip for each new release of Army of Darkness. This year should be no different, of course. The following list of new and upcoming releases will easily brighten the morning of any horror nerd come Xmas morning.
Available from Synapse
Phenomena (Collector's Edition Steelbook) [Limited to 3000 Units]
I'm sure I've made it no mystery that I not only LOVE Italian genre cinema but am particularly fascinated with the films of Dario Argento. Phenomena is possibly one of my favorites. It may not carry the polish of Argento's considered-masterpieces, but the energy to this film is undeniably insane and electric. Once I (hopefully…though, I'm pretty sure…I think) discover this beauty in my stocking, we can delve into my belief of this being an under appreciated mini-classic.
This is a three disc limited run with two versions of the film and a full soundtrack CD. Much like Synapse's previous release of Argento's Tenebre, this set is a must have! Also, heads up if you are looking to order this for a holiday present, Synapse will cease taking orders from Dec 16th through to Jan 3rd! They'll be closed for the holidays, so hurry if you want to nab this one in time.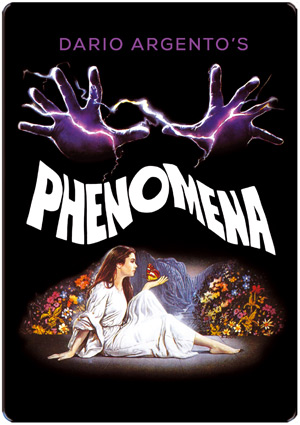 Blu-ray: $45.95
Jack Frost
No, this isn't a brand new release of the tear-jerker-dead-dad-reincarnation-cum-slowly-melting-snowman Michael Keaton vehicle. This Jack Frost is a new 2k restoration of the holiday classic about a dead serial killer turned sentient killer snowman. I'll never forget watching this upon its initial DTV release. I couldn't believe what I was seeing. It was so bad but seemed aware of that fact and was filled to the brim with cheesy gore and the biggest groaners for one-liners. I loved it and look forward to owning this Blu and revisiting the film as part of a new holiday tradition.
Vinegar Syndrome releases Jack Frost in most retailers on Dec 13th (today), but if you shop directly from their site you can pick up a limited edition with a lenticular cover reminiscent of the original VHS box art!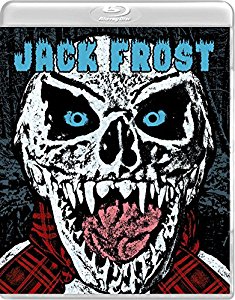 Blu-ray: $27.98
Black Christmas: Collector's Edition
When it comes to Christmas horror, I may love Jack Frost, but Bob Clark's Porto-slasher takes all the fruit cake. This may be blasphemous, but I find Black Christmas to be more chilling than Carpenter's slasher granddaddy, Halloween (still love it, though, so don't shoot). Black Christmas is finally getting the Scream Factory treatment. It releases today but having pre-ordered my copy, here's hoping I find it waiting for me in my mailbox when I get home.
This new 2k scan comes complete with the same awesome features presented on the previous release from Critical Mass along with a number of new goodies and BTS docs. If this film isn't already a part of your yearly traditions, now is the perfect time to remedy that, folks.
Blu-ray: $24.93
Creepshow 2 [Limited Edition]
Today is a busy day in new releases, because it also sees the release of one of the most underrated sequels ever, Creepshow 2. This film gets a lot of heat, but sequences such as "The Raft" and "Thanks For the Ride, Lady" are strong enough to make the entire film worthwhile. That said, I've always had a soft spot for the cigar store Indian tale. It's deeply emotional if terribly absurd. I know most aren't crazy for it , but I love it.
This release from Arrow if jam-packed with features. There will be a 2k restoration along with a plethora of BTS featurettes and interviews. One of the coolest features with this release is a comic book adaptation of an un-filmed segment entitled "Pinfall".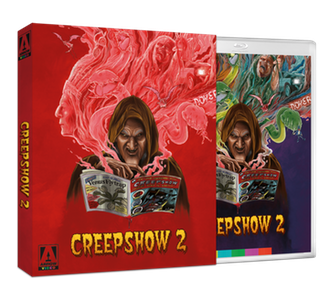 Blu-ray: $39.95
Hellraiser: The Scarlet Box [Limited Edition]
While this is far from the definitive collection, it only features the first three films in the Hellraiser series (granted, who would want to own most of the others), it would be perfect to at least include Bloodlines. The addition of the fourth film along with it's long rumored Director's Cut would make this a must own, much like the Halloween collection's inclusion of a pristine version of Halloween 6: Producer's Cut. Funny, Dimension Films is behind both of these legendary debacles. Hmm…
That said, it's tough not to be excited by this set. There are four discs, two books (one a 200 page hardback detailing the career of Clive Barker himself), an unrated cut of Hellraiser 3: Hell on Earth, and about a gazillion making-of documentaries. What's most intriguing is that terribly overlong, poorly edited, bore Leviathan: The Story of Hellraiser is included but is listed as a "new version". I can only hope they took what was the raw footage filled with great interviews and cut it down into a manageable and entertaining doc.
All in all, any fan of the series would be mad to let this limited set pass them by. Arrow's retail price for only three films is a bit hefty, but again you're also getting two books and a fourth disc of bonus features. However, if you shop around you can find some great deals on this release, making it quite the steal.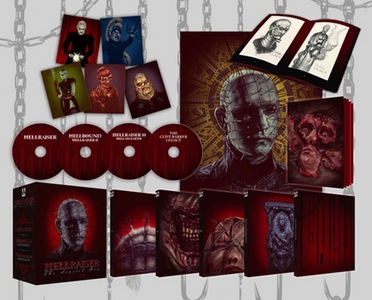 Blu-ray: $124.95
Support Halloween Love
If an item was discussed in this article that you intend on buying or renting, you can help support Halloween Love and its writers by purchasing through our links:
(Not seeing any relevant products? Start your search on Amazon through us.)