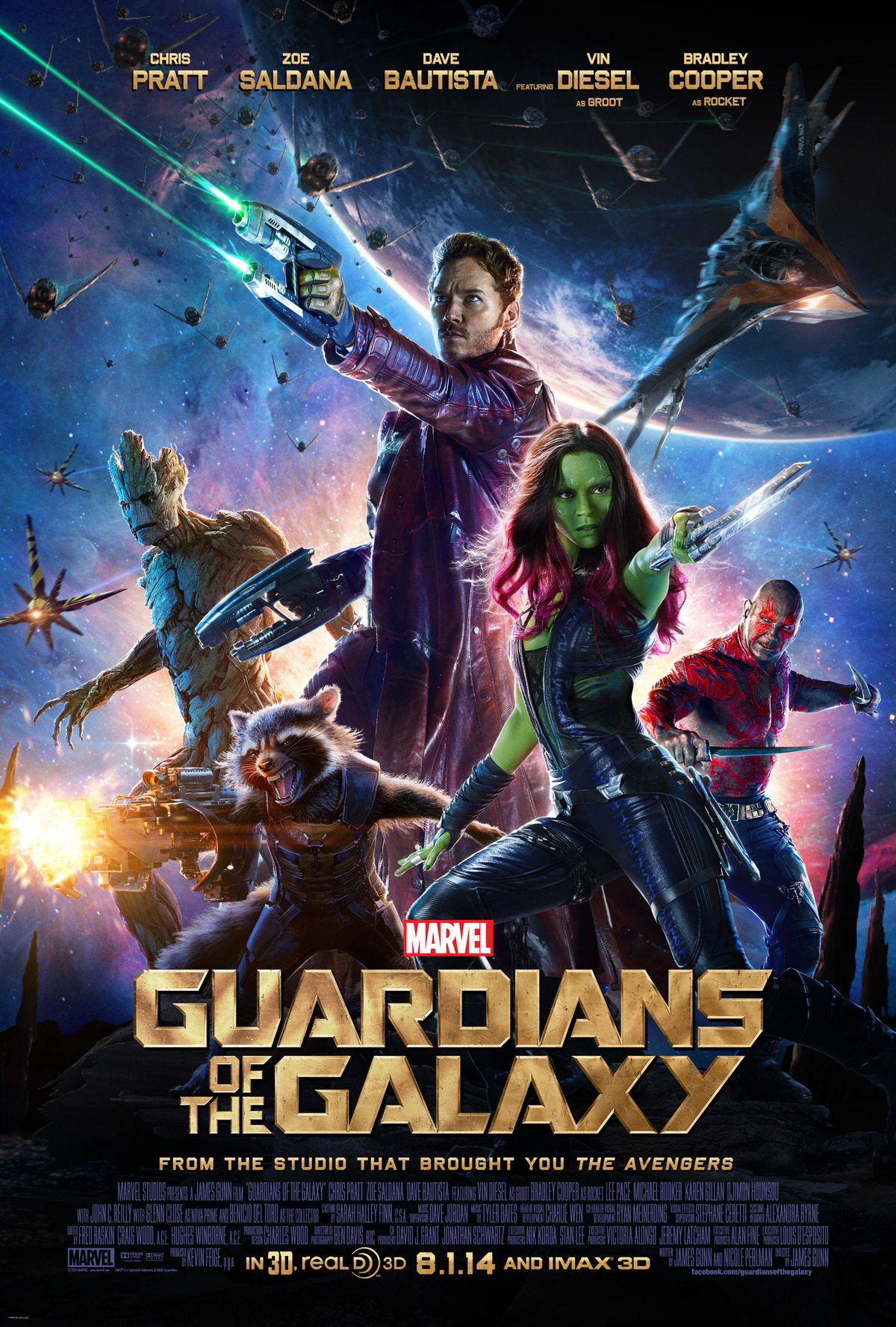 This past weekend marked the theatrical release of Marvel's Guardians of the Galaxy, which proved to be a big time success both critically and financially. The film's weekend total reached a staggering $94.3 million here in North America, making it the highest-grossing August debut OF ALL TIME.
Couple those insane box office numbers with an impressive 93% Rotten Tomatoes ranking and we've got on our hands one of the most all-around successful films of the year, which many are considering the best Marvel film to date.
I can't disagree with that assessment, even in the slightest, as Guardians of the Galaxy is one of the most purely entertaining movies I've ever had the pleasure of seeing on the big screen, and the rare Hollywood summer blockbuster that actually feels like it was made by a filmmaker, rather than a studio.
And that filmmaker, whose unique fingerprints are literally all over the film, is the reason I'm talking about Guardians of the Galaxy on a horror site. The co-writer/director of this summer's box office-reviving action extravaganza is James Gunn, a guy whose name is most familiar to horror fans like ourselves.
Two decades before becoming a major Hollywood player, James Gunn started out his career working with low-budget horror label Troma, penning the screenplay for their 1996 film Tromeo and Juliet. In 2002, Gunn wrote the live-action Scooby Doo film, followed by its sequel a couple years later. It was in 2004 that he burst onto the radars of all horror fans, scripting the exceptional Dawn of the Dead remake.
In 2006, Gunn made the leap from writer to writer/director with the horror-comedy Slither, having previously directed a few shorts for Troma. After proving that he was as good of a director as a writer, Gunn next proved that he was more than just 'the horror guy,' writing and directing the whacky 'superhero' film Super in 2010.
Once again stepping outside of his established comfort zone, the Troma alum next created the video game Lollipop Chainsaw, and it was right around the time of its release that we learned he was chosen to helm the first film in Marvel's next big franchise; Guardians of the Galaxy.
There's nothing that makes me prouder or happier as a horror fan than to see a horror guy break through that glass ceiling and make it to the big time, and James Gunn's meteoric rise to Hollywood superstardom is one that we should all be celebrating right about now. It was just under 20 years ago that Gunn was working with Troma, and the fact that he went on to direct 2014's biggest summer blockbuster is truly an inspiration to us all.
(And yes, in case you're wondering, Gunn totally paid tribute to his roots in Guardians of the Galaxy, which features fun blink-and-you'll-miss-'em camoes from Troma president Lloyd Kaufman and even the slug worms from Slither. So keep your eyes peeled!)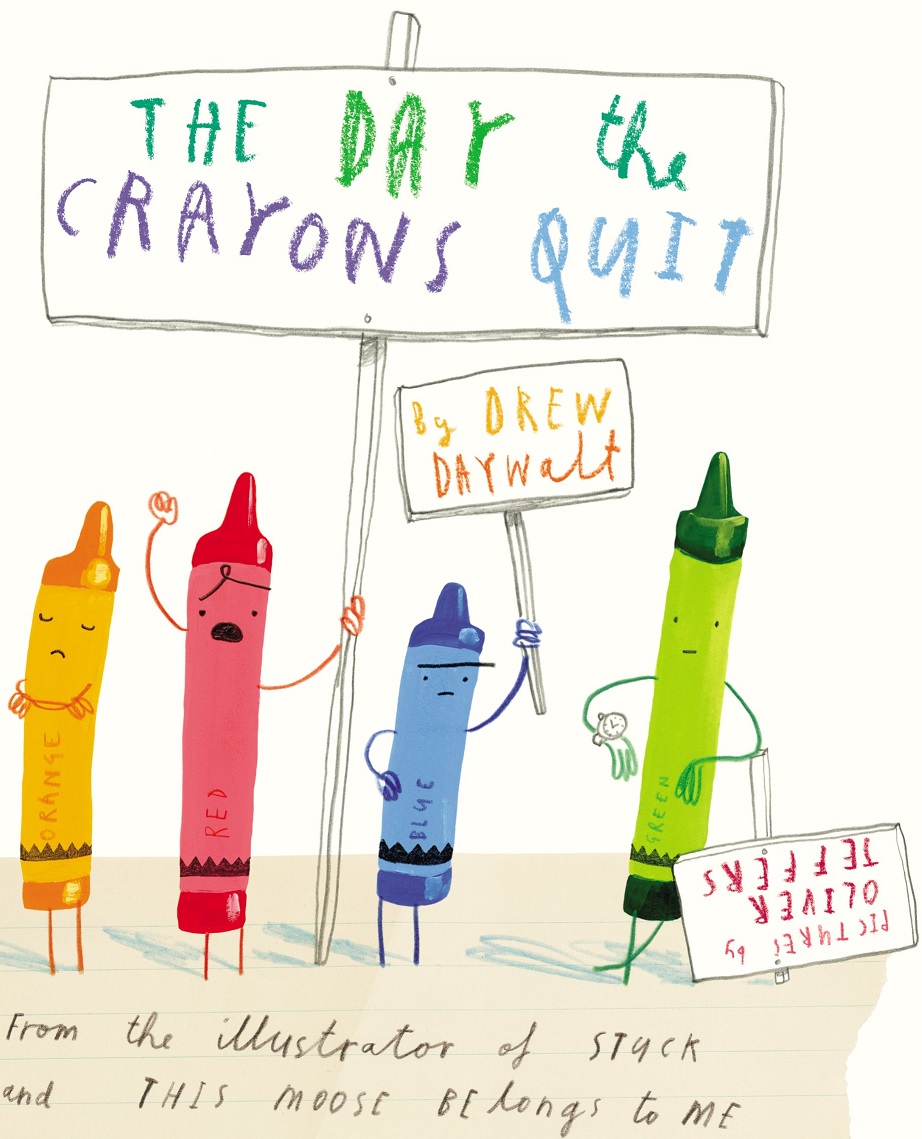 James Gunn isn't the only one who's making the horror community proud this year, as it was just announced that Drew Daywalt's children's book The Day the Crayons Quit has been purchased by Universal, who plan on turning it into a feature film. It was a hugely exciting piece of news for those who had been following Daywalt's career from the beginning, when he had become known as the master of abbreviated horrors.
Beginning in 2008, Daywalt set his sights on short horror films, scaring the daylights out of horror fans with films like Bedfellows, Creep, The Closet and My Name is Kris Kringle. After being criticized by personal friends for making such scary films, while being a father to young kids, Daywalt wrote The Day the Crayons Quit, which quickly scooped up awards and rose to the top of the New York Times Bestseller list. It's been on the list for over a year now, and the film is currently being developed.
2014 shout-outs must also be given to super fan Joe Lynch, who made his feature debut with 2007's superior sequel Wrong Turn 2: Dead End. Like James Gunn, Lynch started his career with Troma, working on (and briefly appearing in) their 1999 film Terror Firmer. This year, Lynch completed an action/thriller called Everly, which stars Salma Hayek as the title character.
Lynch's BFF Adam Green also found himself rising up the Hollywood ranks this year, having previously won over horror fans with films like Hatchet and Frozen. Though Green has become known for writing and independently making his movies, it was announced a couple months back that Revolver Entertainment has tapped him to direct an upcoming film called Exorcism on Crooked Lake, which is being written by Quarantine and As Above, So Below scribes Drew and John Erick Dowdle.
Horror guys are topping the box office and best-seller charts, breaking on through to the proverbial other side and becoming household names to more than just horror fans, and that's something all of us should be incredibly proud of and happy about.
So on behalf of the whole horror community, we salute all of you filmmakers who have made us proud in 2014, and we hope you continue to take Hollywood by storm. There are no glass ceilings in life, for any of us, and we thank you for reminding us of that.
Today, Hollywood. Tomorrow, the world!!
Support Halloween Love
If an item was discussed in this article that you intend on buying or renting, you can help support Halloween Love and its writers by purchasing through our links:
(Not seeing any relevant products? Start your search on Amazon through us.)