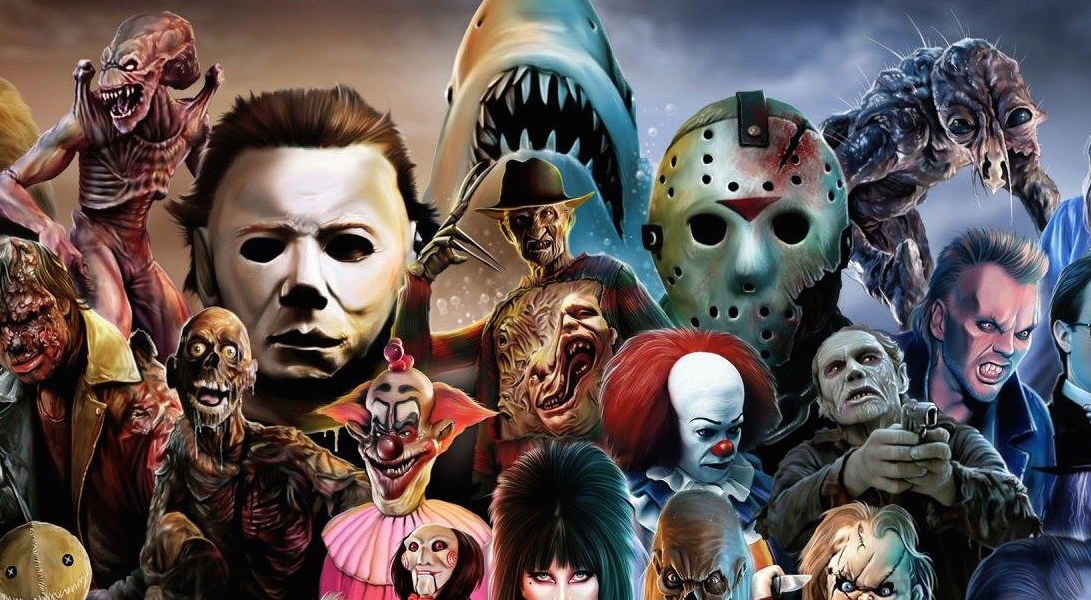 I got asked recently by an online acquaintance how I choose the artists and creative individuals that I conduct quick-fire Q&A's with here on Halloween Love. What is it that makes me want to contact certain people when there is a whole world of talent out there? Well, the answer to that is pretty simple.
A desire to learn more about someone nearly always begins at the moment I 'discover' an image online that grabs me attention. It can be a painting, an illustration, a photograph, a sculpture – anything artistic. There is a lot to enjoy out there but every now and then something stands out, fights its way through the crowd, and makes me whisper "COOOOL", as I stare at my computer screen.
The artist featured today is probably the ultimate example of this. I wasn't familiar with the work of Chris Labrenz until one night about four months when I needed a picture for an article I was writing and entered the words 'Horror Icons Art' into the Google search engine. In the middle of the top row of thumbnails was an image that instantly made me sit forward – and when I enlarged it I was faced with this utter masterpiece …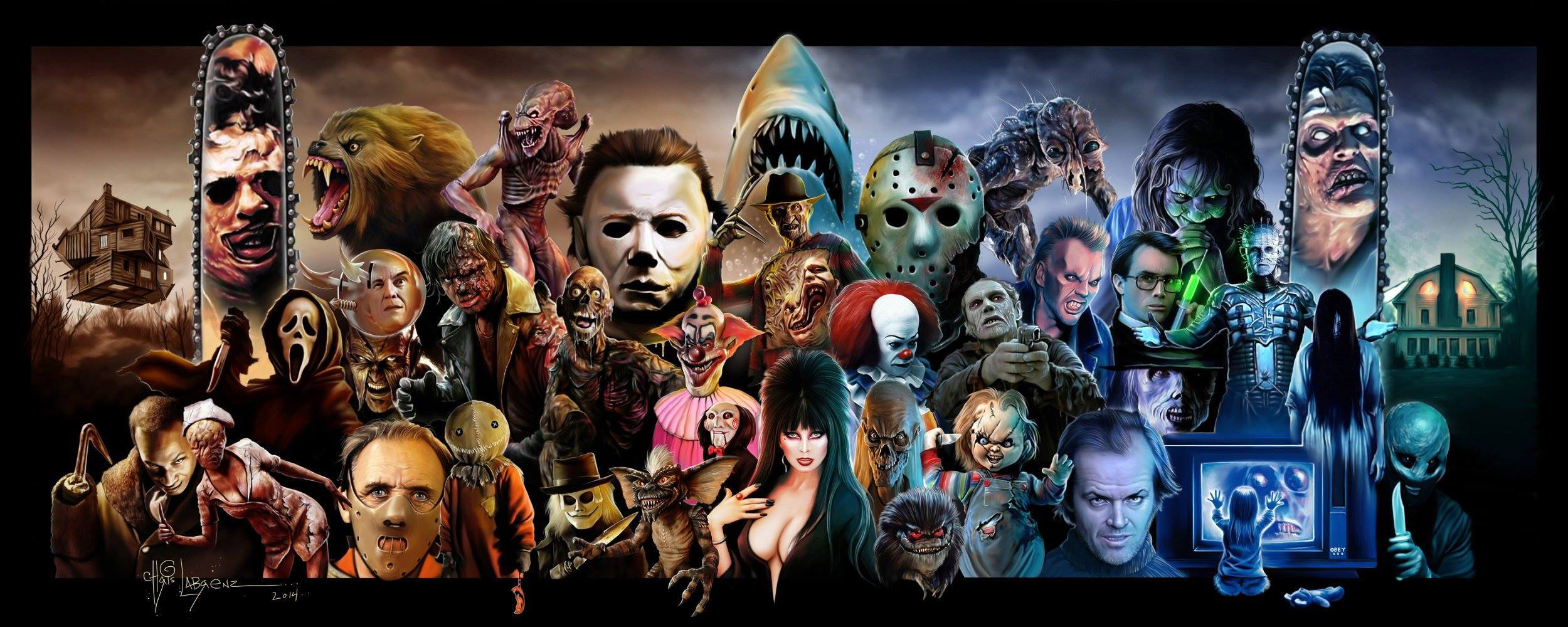 I mean, just look at it!
There is SO much going on here that pushes my horror-art loving buttons – The considered positioning of certain characters. The gradual move from warm colors on the left side to cooler blues and greens on the right, and how most of the characters feel 'suited' to the sides they have been given. The reflected faces on the chainsaws. The hidden guest within Freddy's exposed chest. The green glow from Herbert West's syringe illuminating Regan's face, making it look even more creepy than it already is … I could go on and on.
I was thrilled when Chris agreed to be involved in one of my now legendary (I wish) quick-fire interviews, and here is what he had to say …

Halloween Love: First of all can you tell me a little bit about your artistic journey. Were you creative from a young age?
Chris Labrenz: "I have been drawing since I was old enough to hold a pencil. Anytime I ever complained about being bored as a child my parents and grandparents put pencil crayons in my hand and it would literally keep me quiet and occupied all day … 30 some years later, nothings really changed!"
HL: I first became aware of your work after seeing the incredible horror icon montage you created. What was that like to work on and did you have a favorite character you were looking forward to painting?
CL: "For my Horror mash up I know the planning of it and deciding who I wanted in the piece almost took longer than doing the piece itself. It was literally the most fun I have had doing a "fanpiece". When I draw fan art I always have the movie/show/cartoon on in the background for inspiration. Since that horror piece has over 40 horror icons in it I had a lot of different movies to keep the motivation flowing. I loved working on every character, except Pinhead … I love the character but he is a bitch to draw!"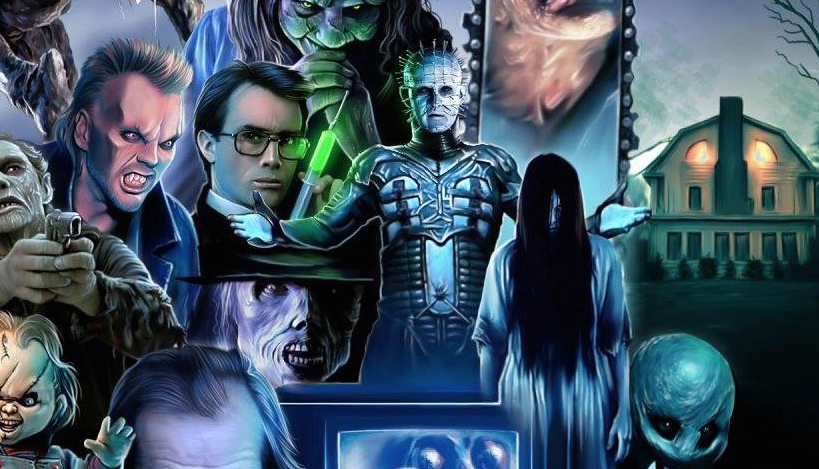 HL: Are there any characters you didn't include that you now regret leaving out? (I personally can't think of any you missed that I would want in there!)
CL: "The horror genre in particular is full of colorful characters, but I mainly focused on the characters that I love the most. Had I drawn every character this piece would be even bigger than it is already. I get razzed the most for not drawing Alien and Predator … but I'd say those two icons, who I also love, belong to the Sci-Fi department. And I did want to draw the original Universal monsters … but I plan on doing a separate black and white piece for those legendary characters instead."
HL: Is it safe to assume you have a strong passion for horror, and do you have a favorite horror movie or at least a favorite 'type' of horror movie?
CL: "Asking what my favorite horror movie is, is like asking a parent to pick a favorite child. haha! If I had to choose a few though off the top of my head I would say – The Thing, The Shining and Evil Dead 2."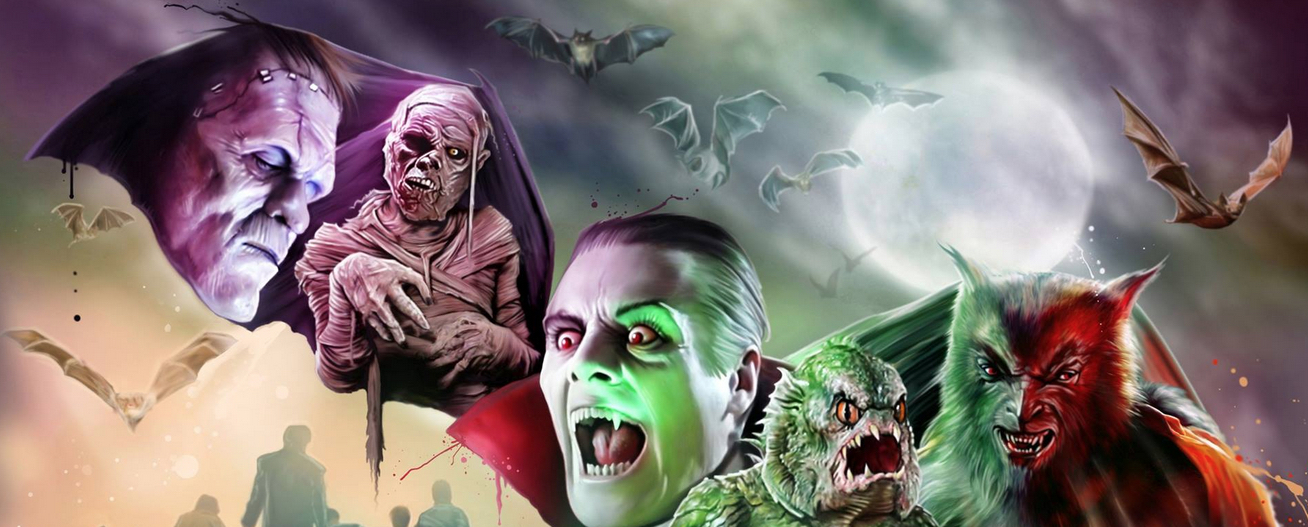 HL: Much of your work is inspired by 1980s movies and pop culture, would you agree it was a decade like no other in terms of characters, movies and TV shows?
CL: "I am a product of the 80's. I love pop culture in general. The late 70's and 80's movies were epic, original and built huge franchises along with hard core fans. It was a time when you could watch a movie and say "how did they do that!?!" In regards to practical F/X which I am a huge fan of, I never question that anymore … now the answer is usually "CGI". Movies were also not "politically correct" back then. Had movies like The Monster Squad and Ghostbusters been made today I can see them giving those flicks an "R" rating. Dan Aykroyd has a scene where he is getting oral sex from a ghost which is a good example. that stuff won't fly today. In Monster Squad, Dracula picks up the little girl Phoebe by the neck and calls her a bitch! haha! I really don't see that happening these days."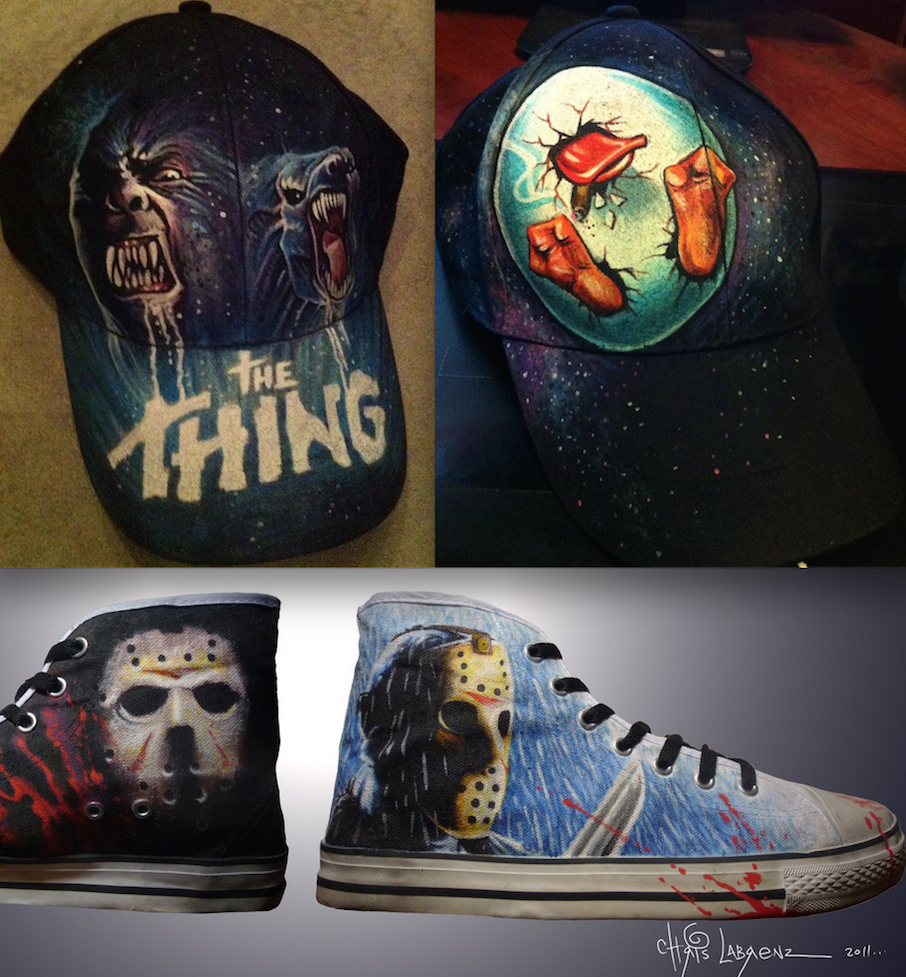 HL: I believe you are also a tattoo artist and create art on items of clothing as well?
CL: "I have been tattooing for almost 6 years now and I love it. It's not something I ever saw myself getting into, I just kind of fell into it via friends in the industry who thought I should give it a try and taught me the basics. Now I love it! Growing up I wanted to draw comic books or work in the movie industry, either creating monsters and visual F/X or even doing Movie posters like living legend Drew Struzan who has created most of the epic movie posters I and many others grew up with. Drew was a big part of my inspiration growing up creating art and loving movies. I also design my own hats and shoes … mostly because society doesn't sell what I am looking for, so I had to make them myself. Nobody sells "Howard The Duck" hats … and probably for a good reason. I think there are only 13 of us on the planet that loved that movie. so I grabbed some fabric markers and made one for myself – haha!"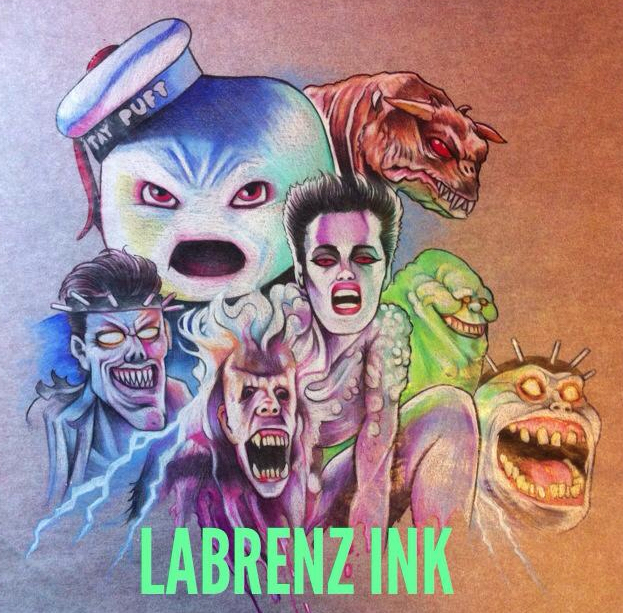 HL: Finally, what does the immediate future hold for you artistically, any plans you can share with us today?
CL: "I have been playing with a small graphic novel idea mixing Sci-Fi, horror and comedy, in my head for years. It's a project I'd like to finish one day. Other than that I shall continue to create tattoos for a living while also doing fun commission pieces on the side and also drawing and expressing my love for movies whenever I get a chance. But I would still love to design posters for future movies if I had the opportunity. Whatever the future holds as long as I am creating I am a happy nerd!!"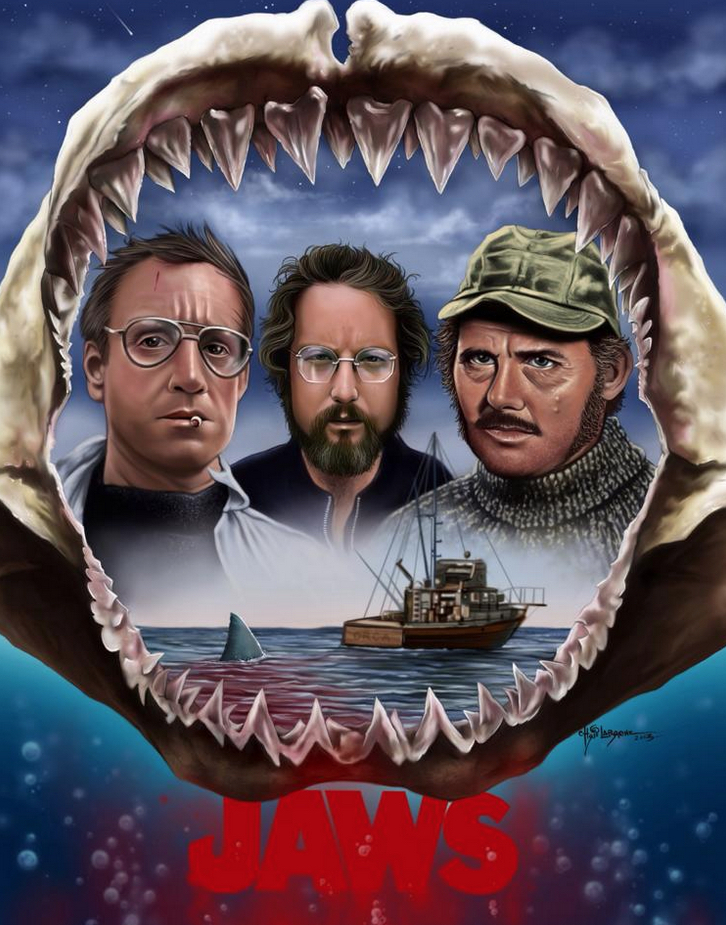 A huge thank you to Chris for taking the time to be involved, he was a joy to communicate with. If you want to see more just type his name into a search engine and have a look … You will be glad you did.
Support Halloween Love
If an item was discussed in this article that you intend on buying or renting, you can help support Halloween Love and its writers by purchasing through our links:
(Not seeing any relevant products? Start your search on Amazon through us.)