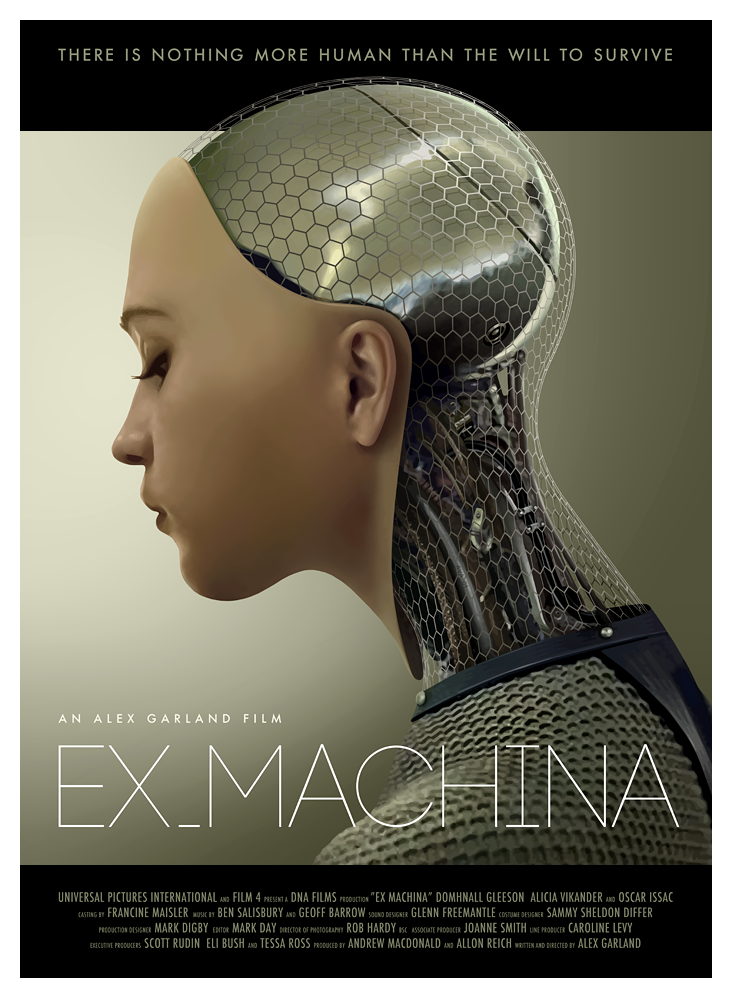 This past weekend saw the theatrical release of Avengers: Age of Ultron, which has to be considered the nerd event of 2015 (so far). Though some oddly misinformed reports insist that the film underperformed at the box office, Thor and the gang amassed a weekend gross of just under $200 million, giving the hotly anticipated sequel the second biggest opening of all time – behind, unsurprisingly, The Avengers.
With a per-theater average of nearly $50,000, I think it's safe to say that there are few movie fans in America who didn't plunk down their money to see the Avengers back up on the big screen, reminding that superheroes are the hottest thing in the world right now. A hobby that once got you ridiculed by the 'cool kids' has now become the cool thing, as nerd culture has crossed over into the mainstream.
But The Avengers: Age of Ultron wasn't the only nerdy thing competing for box office dollars this past weekend. Widely released just a couple weeks back, and expanding from there, 28 Days Later/Dredd writer Alex Garland's sci-fi flick Ex Machina has been garnering rave reviews almost across the board, allowing it the opportunity to go head-to-head with the true nerd juggernaut of the year.
To say that it was a Hollywood vs. Indie battle is quite frankly turning nothing into something, though as I headed into my local theater this past Friday night, I couldn't help but see it that way. My friend Jesse and I pushed past the massive Avengers crowd in an effort to snag two tickets to Ex Machina, and in some way it felt like we were making a statement by paying to see the little film rather than the big one.
As it turned out, however, the statement of the night was very much not made by us.
Not long after we settled into our seats, finding ourselves to be the only two people in our town actually paying to see Ex Machina on that night, the Regal Cinemas manager popped up to deliver some bad news, informing us that we were getting the boot. Yes, AFTER we had already purchased our tickets, we were told to leave the theater, and it's not cause we were doing anything wrong.
The reason, as you might be suspecting, is that so many people showed up to see The Avengers 2 that all planned showings for the night were completely sold out. With throngs of nerds still waiting in the wings, Regal made the call to shut down all Ex Machina screenings that night (two in total) and use that theater for additional Avengers showings – and it was Jesse and I who were on the raw end of the deal.
I think I speak for both he and myself when I say that there was something shameful about the experience, as it was hard not to feel bullied by the Hollywood powerhouse that dominated our theater on that night. Walking out of the theater and getting refunds for our Ex Machina tickets, as Avengers fans watched on, was kind of embarrassing, and the whole ordeal left a real bad taste in my mouth.
It wasn't so much that I'd have to see Ex Machina on a different night, as that's not quite the end of the world, it was more about what the experience represented – at least in my eyes. Here I was trying to support a smaller genre film with my hard-earned dollars and I literally wasn't even allowed to, and the icing on the cake is that we were encouraged by theater staff to just see Age of Ultron instead.
Regardless of how much I may end up loving Age of Ultron when I do actually see it, and I very well might, Friday night's downer of an experience felt like a victory for mass-produced Hollywood cinema, as well as a loss for indie film. Again, it was about what the ordeal represented, and what it represented was smaller movies getting the shaft in favor of bigger ones.
In so many words, Regal decided that much more money could be made off the Avengers fans than two lowly geeks who wanted to see something a little more fresh and original, and though I suppose you can't blame them for that, it's nevertheless always a bummer to be reminded that the movie business is a business, and that money is the driving force behind all things cinema.
Regardless of my experience, Ex Machina has fared pretty well at the box office, scooping up totals of around $18 million in the past few weeks. Considering it was made for only $16 million, it's not exactly correct to paint the film as a forgotten slice of sci-fi fare that was lost in the Avengers shuffle, though the numbers very much reflect the same thing going on with the horror genre right now.
Whereas original horror films are barely making back their budgets, and often being dumped to VOD outlets, studio made garbage like Ouija and Annabelle is rising to the top of the box office charts. As much as fans like to claim that they want original horror, they seem much more likely to support the remakes, sequels and unoriginal ideas that they claim to hate – and Hollywood knows, by now, that we're all talk.
I suppose I'm getting off on a tangent here, but these were all the things running through my mind as I took the walk of shame out of my local theater this past Friday night and headed off to the bar to drown my sadness in a couple pints of Blue Moon. I tried to support the smaller film and I was told to hit the road, and I can only hope that such experiences don't soon become the norm.
Though it's very likely that I'm making a mountain out of a molehill, established, nostalgia-based properties are feeling a bit like Ultron to me right now, stomping out all the little guys in their quest to line the pockets of producers and pay for their steak meals that little people like us will never be able to afford. And there's just something upsetting about that.
I've still got $13 with your name on it, Ex Machina. See ya later this week.
Final Thought: The big properties of today wouldn't be big properties today if we didn't support them when they were little. Something to keep in mind, as we all continue to happily ride the nostalgia train.
Support Halloween Love
If an item was discussed in this article that you intend on buying or renting, you can help support Halloween Love and its writers by purchasing through our links:
(Not seeing any relevant products? Start your search on Amazon through us.)