We've reached the end of another week – thank god! – which means it's time to once again take a look at the coolest, weirdest and/or most awesome images that I've stumbled across on social media this past week.
So let's get right to it, shall we?!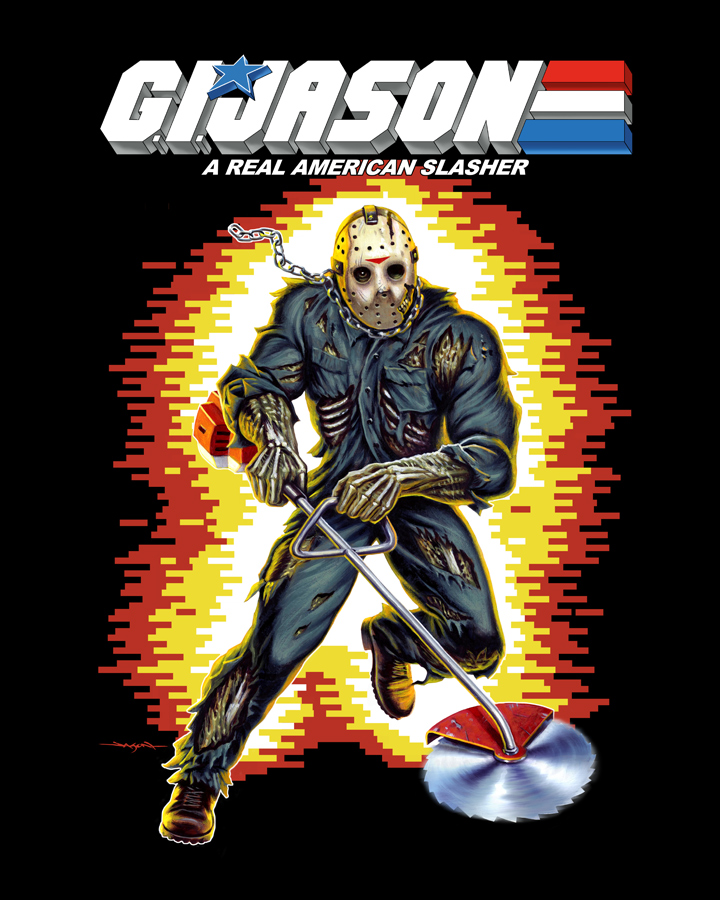 It is Friday the 13th once more and I encourage you to get the most out of Jason's big day, since this is the last one until February of next year. Fright Rags is celebrating the horror fan holiday with this brand new G.I. Jason shirt, which is a variant of a design they put out a few years back. The design of that original one was based on Jason's look in The Final Chapter, while this one is New Blood-inspired. You deserve a present, so why not treat yourself?!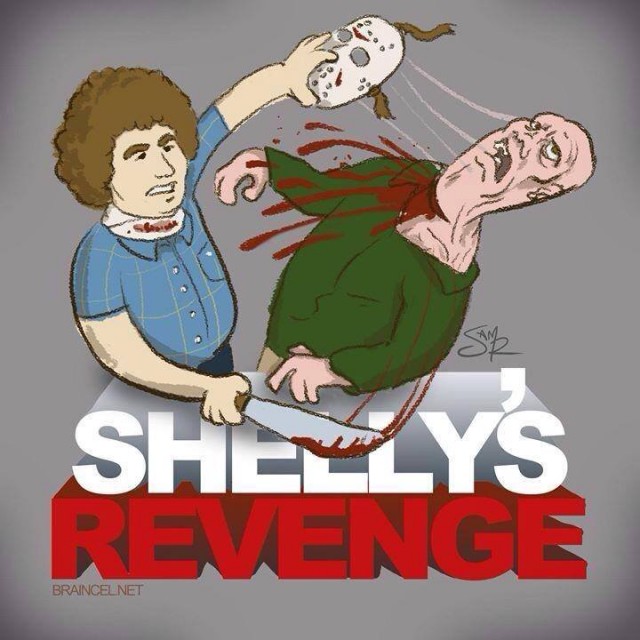 It's only natural that fun Friday the 13th images are filling up all of our news feeds today, and this is one of the more humorous ones I've seen so far. It was of course Part 3's memorable character Shelly that Jason got his hockey mask from, and I for one would love to see him return from the dead and try to take it back. Gotta love Shelly!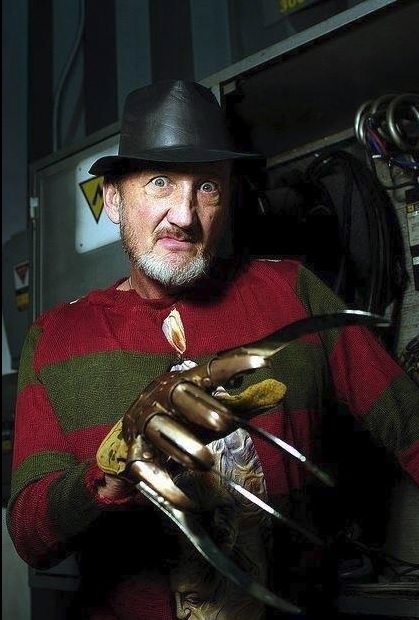 Just because it's Friday the 13th doesn't mean we can't also celebrate Freddy, and I stumbled upon this picture yesterday that I just had to share. No idea what the story behind this image is, though it was clearly taken much more recently than any of the times Robert Englund played Freddy. Don't get excited and think this is some sort of behind the scenes shot from a new Elm Street film – but whatever it's from, it definitely puts a smile on the face, doesn't it?!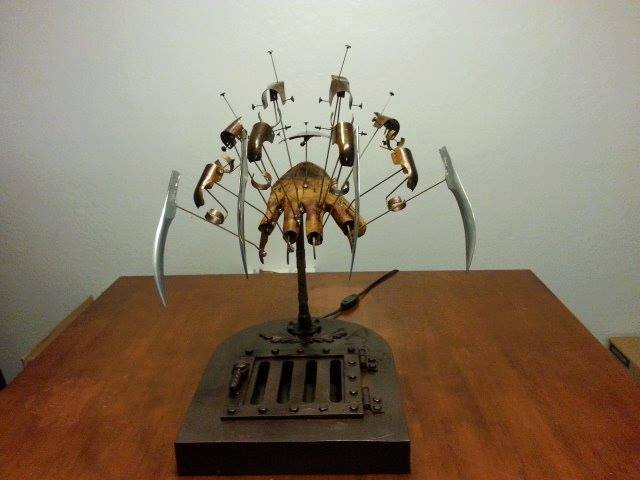 Speaking of Freddy, check out this fan-made 'exploded' version of his iconic glove, handmade by glove-maker Owen Hall. From what I gather, this was a custom commission, with the idea being to show each part that goes into constructing a Freddy glove. Now this is high art!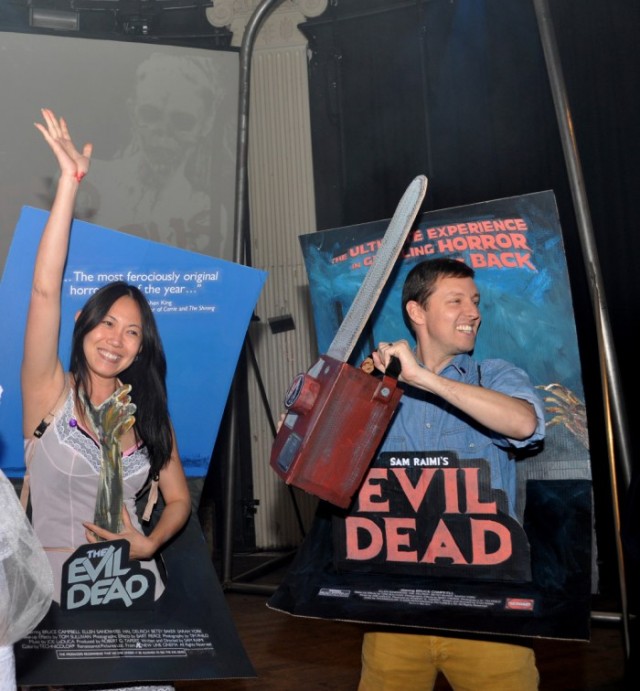 Being a regular on the convention circuit, I've seen some pretty awesome cosplay in my day, but I'm not sure any of it tops this couples costume, inspired by the two most iconic Evil Dead posters. Not just insanely creative, but also incredibly well executed. Halloween done right!
Last year, the website Strange Kids Club launched something called Closet Monsters, a collaborative effort that utilizes the talents of up and coming artists to create a virtual trading card series, featuring all sorts of monstrous creations. This brand new card from Series 2 (by artist Glen Brogan) is my favorite one so far, quite clearly inspired by the 1989 film Little Monsters – one of my personal favorite movies of all time. Movie monsters don't get more loveable than Maurice!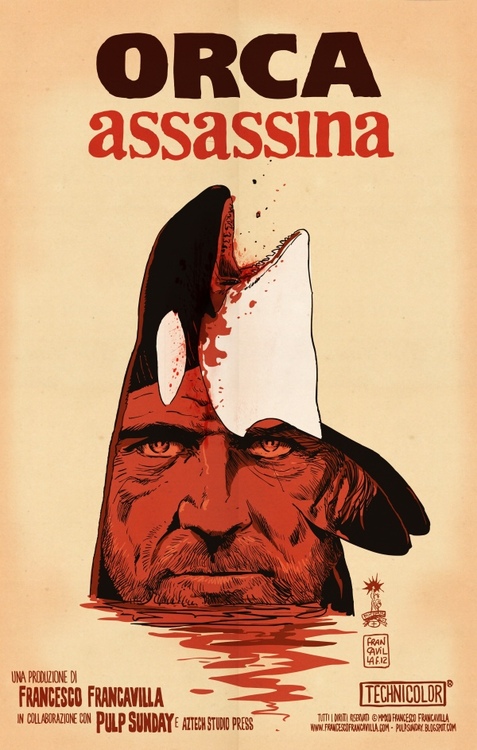 This is apparently not a newly-made poster, but it's the first I'm seeing of it, and I love it. In case you've never seen it, Orca is a 1977 flick about a killer whale, made as an obvious attempt to capitalize on the success of Jaws. The poster art comes courtesy of Francesco Francavilla, and I encourage you to head over to his website to see more.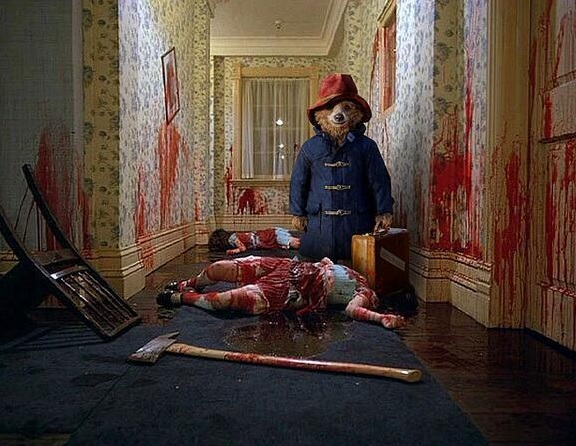 One of the big internet crazes this week was the 'Creepy Paddington' hashtag trend, inspired by a just released photo from the upcoming film Paddington, based on the classic story. The newly redesigned bear is kinda creepy, which has prompted many to Photoshop him into various horror films. This one is probably the best of the bunch, and the poster child for the internet's latest 'we've all got way too much time on our hands' trend.
Support Halloween Love
If an item was discussed in this article that you intend on buying or renting, you can help support Halloween Love and its writers by purchasing through our links:
(Not seeing any relevant products? Start your search on Amazon through us.)