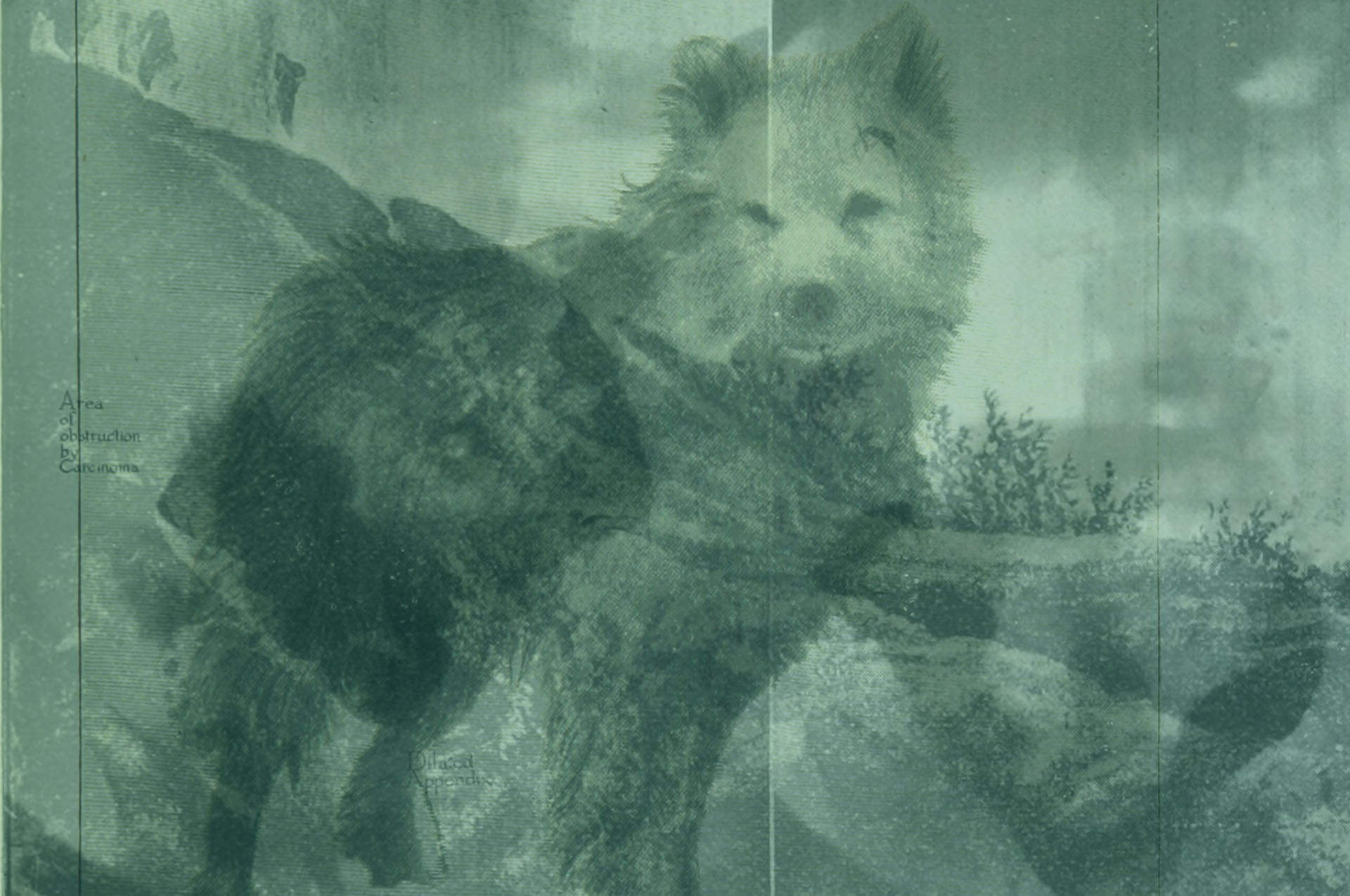 "Oh fuck, no, shit, shit…" Sara mumbled to herself, more out of concern for her own safety than for that of the dog she'd just ran over. To be fair, this wasn't a part of the city you'd want to get out of your car in. A man approached offering help, startling her, and she quickly drove away.
As Sara got a few miles down the road, she started thinking about the man who offered to help. "He did look strange." she muttered to herself.
And, come to think if it, was that really a dog she had hit? It had certainly looked like one, but its size… and that sound…
Realizing she had better calm down before continuing on her drive, Sara pulled off at a nearby rest stop. A safer place to process what had happened, she figured. But she couldn't get the image of the dog out of her head. The sound it made. It was still alive. She had to go back.
She couldn't really tell what sort of a dog it had once been, by the mangled mess that it was in. There was a strange, almost "human" like look in its pale, bloodied eye, staring back at her in the yellowish glow of her headlights. She felt… ashamed, more-so, "But why?" she asked.
It was the dog's collar that exacerbated her guilt; he had a home. He was loved. Or rather, she. Sara's eyes moved toward the stainless steel tag hanging from the collar where the dog's name was engraved in large letters: "SARA." They had the same name.
---
This #SpookyStoryChain written, in order, by: @halloween, @dedman13, @ThreeOranges, @FreddyInSpace, @JoeEagl, and @chickendynasty. Thank you!
I would really love to do more of these. I think they're a lot of fun! Please let me know if you'd be interested in joining in next time.
Note: In this post, I've slightly cleaned up and modified the content. Find the original thread here:
"Oh fuck, no, shit, shit…" Sara mumbled to herself, more out of concern for her safety than for the dog she'd just run over. To be fair, this wasn't a part of the city you'd want to get out of your car in. A man approached offering help, startling her, and she drove away.

— Halloween Love (@halloween) May 22, 2018
Support Halloween Love
If an item was discussed in this article that you intend on buying or renting, you can help support Halloween Love and its writers by purchasing through our links:
(Not seeing any relevant products? Start your search on Amazon through us.)