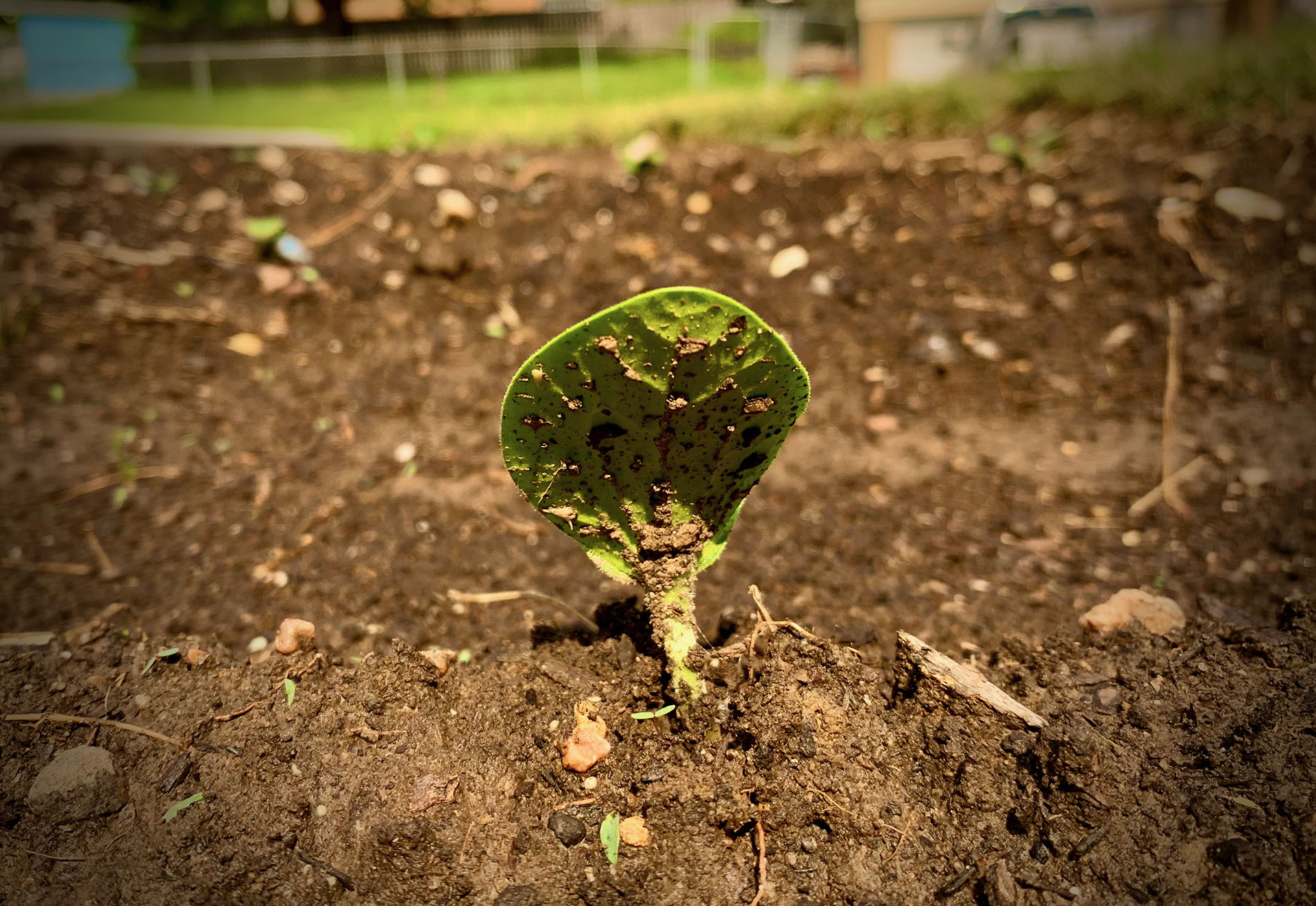 This time of year is all about the grill, the smell of suntan lotion and spent fireworks, and the whir of the pool cleaner as it grazes the bottom of your neighbor's pool. But if you've reached this post, you might be thinking way beyond summer. You're thinking of autumn. The burns on your tongue from a fresh cup of hot apple cider. The smell of the overpriced candle on your coffee table with a sensory-invoking name like Cozy Fall Sweater or Autumn Leaves After a Cold Rain. Trekking fields of tangled vines, seeking that optimal pumpkin.
Why wait? If you want a pumpkin patch, you shouldn't. Now is the time.
A couple of years ago, when I acquired my first house, I wanted to do something I had never been able to do before: start my own backyard pumpkin patch. There is something so charming about growing your own pumpkins. It's such a far cry from digging some stale (sometimes slimy) gourd from a soggy cardboard corral at the local supermarket and paying a grievously steep price for it.
When you're raising your own pumpkins, they become like children to you. They start eagerly, unfurling their little leaves as quickly as 3-5 days after planting the seeds. From there, the vines do not stop growing. Fortunately, I can assure you that the nightmare of growth that takes over your yard will shift your anxiety into a hypnotic admiration likened to that of Seymour from Little Shop of Horrors. In fact, I even wrote a short story about a pumpkin patch just because of the unnatural proportions I witnessed from my first pumpkin patch. Those pumpkins really take on a life of their own, and you have to appreciate their dominant personality.
June is actually the perfect time to start planting your own pumpkins. The heat gets the seeds to germinate fast, and there's still some rain in the forecast to keep them gestating. They will throw out vines and flowers all over the place from June to August. Around August through October, the pumpkins will begin to grow and start poking their heads out of your now unmanicured lawn.
That's right. You can't mow through these babies, and they will grow all over your yard and patio. I have had neighbors stop to ask plaintively what the hell I was growing. Pumpkins. Just pumpkins. They couldn't see me nervously biting my tongue, blinking "help" with my eyes.
There are all kinds of pumpkins to choose from. Wrinkly pumpkins, warty pumpkins, grey pumpkins, pink pumpkins. This year, I decided to grow Scream II pumpkins, an iconic jack-o-lantern variety with nearly black vine handles. And who could resist that name? I also threw in some Casperitas (small, white pumpkins) and Black Kats (small, black pumpkins). They make handsome arrangements for porches, something worthy of a Good Housekeeping magazine cover.
I salvaged the patch of dirt I groomed last year and hoed the topsoil into modest rows. Pumpkins aren't terribly picky. They want hot, soft dirt with some nutrients in it and water every other day. Once established, they can take some starvation, but do so with care. It'll either make them angry enough for vengeance or eager enough to put down deeper, stronger roots. Remember, you want to make the pumpkins your friends and constituents, not mortal enemies. One year, I found a vine curling around my basement window. I'll let you decide the motivations of that roguish vegetable.
I like to give each seedling enough room to grow. The fronds on the Scream IIs are massive, and they will overshadow anything below them like some sort of Jurassic period flora. Expect them to get around 2-3′ tall. I wish I was joking. After a couple of days of heat and rain, I found my seedlings already sprouting. They popped up with two leaves closed, wearing their seed casing like a hat, and then opened up to the sun about a day later. From here, they will plot their course and blaze a trail to become pumpkin overlords.
I was lucky. Each seed sprouted according to plan. My pumpkin army has begun. Now, we need only to wait.
Support Halloween Love
If an item was discussed in this article that you intend on buying or renting, you can help support Halloween Love and its writers by purchasing through our links:
(Not seeing any relevant products? Start your search on Amazon through us.)