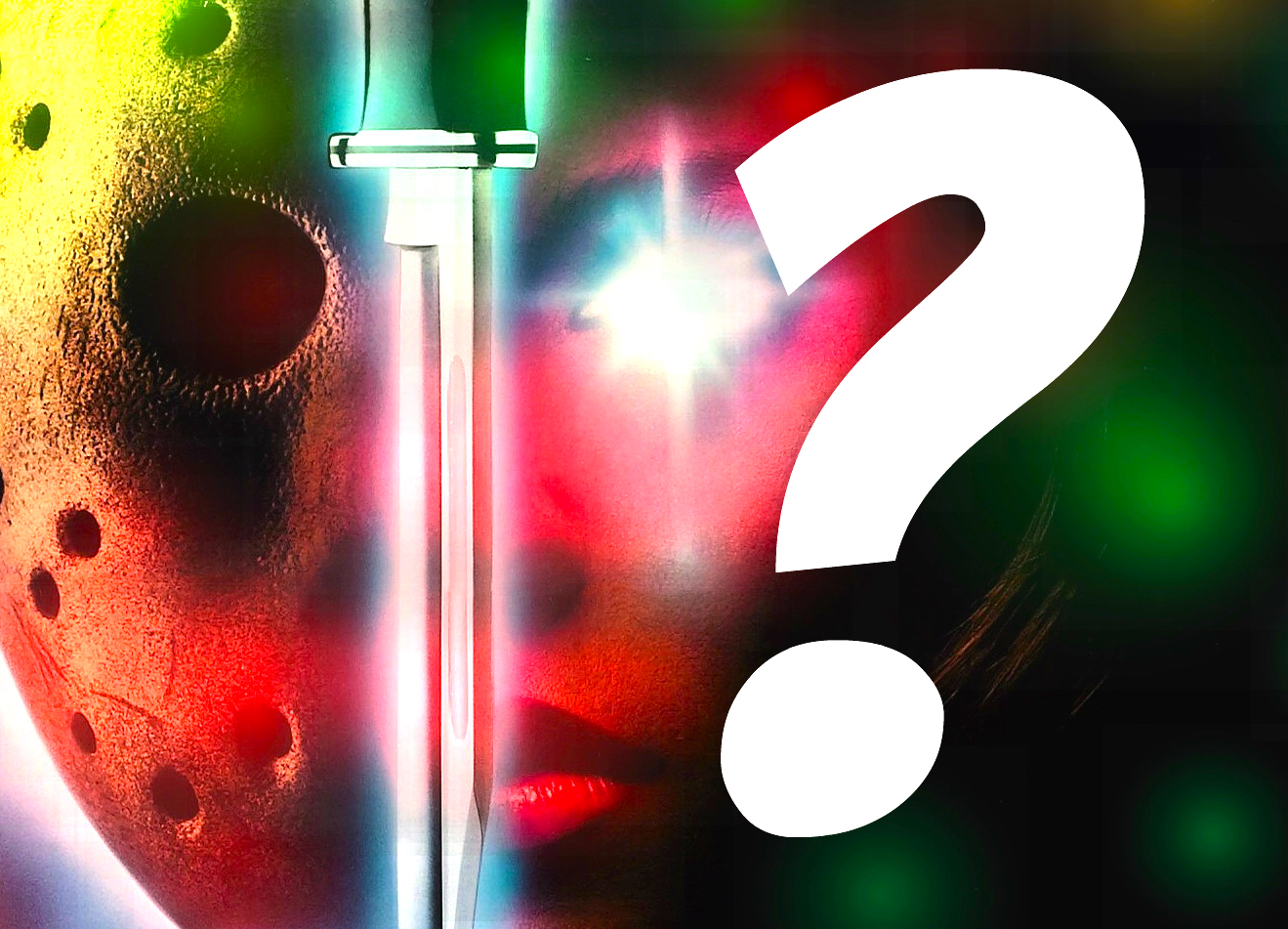 As we wave goodbye to another Friday The 13th, I'm once again feeling thankful to be part of our wonderful horror community, who always treat this famous date as a day of celebration! When I was growing up it was the day that my mum would pull me to one side and DEMAND I take extra care when crossing the street! Even now, my dear old dad won't leave the house on a Friday The 13th unless he absolutely has to!
Yup, my family have always treated the day with superstition and caution, and the tragic events in Paris only increased this long-standing fear they seem to cling to. But when I'm around my horror posse it's a day where we remember and talk about that vengeful kid who emerged from the lake and went on to become a horror icon.
Friday The 13th IS my favorite horror franchise. Not because it's great horror, but because it was my main entry point when I was first discovering this magical genre as a kid. It's pure uncomplicated entertainment, and I'll be watching Jason do his thing until I'm old, arthritic, and unable to reach the TV remote!
The Friday franchise is a twelve movie monster, and this naturally means there are LOTS of stories, myths, legends and facts to be discovered if, like me, you want to know as much as possible about the making of these films. I'm not much of a book reader (just never have the time), but a few weeks ago my girlfriend surprised me with a printed slice of heaven called – 6-13 A Friday The 13th Movie Trivia Book, and I've probably read the damn thing cover to cover about ten times already!
ALL the little nuggets of fun information about these movies I love so much have finally been pulled together and collected in one place. There was lots I already knew, but even more that I didn't, and now I feel fully prepared to take on ANY other Friday The 13th expert in an online pissing contest!
This epic publication was written by a gentleman called Gene DeRosa, and this past week I had the pleasure of communicating with him a little bit. My original reason for getting in touch was to simply tell him how much I enjoyed the book, but with this being a Friday The 13th week I simply couldn't resist asking Gene to select a few of his favorite slices of trivia to share here today…

Jennifer Banko, who portrayed Tina Shepard as a child in the opening flashback of Friday the 13th Part VII: The New Blood, went on to play what other horror movie main character's daughter in a 1990 sequel?
Answer: Leatherface in Leatherface: The Texas Chainsaw Massacre III.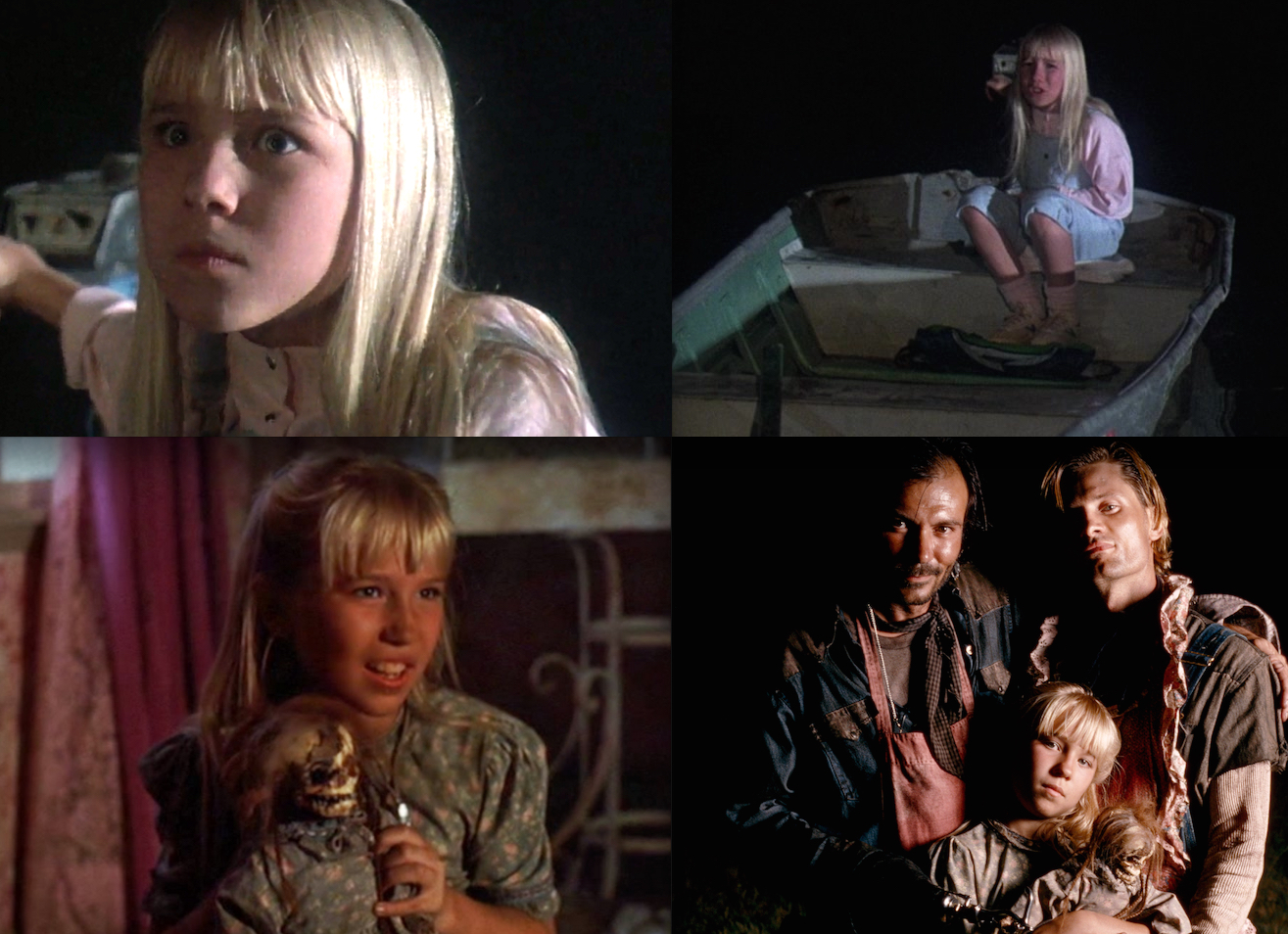 Actress Darcy DeMoss, who portrayed Nikki in Jason Lives: Friday the 13th Part VI, had previously appeared on what TV show in The Final Chapter, which was being watched by one of the characters?
Answer: Aerobicise

Jason's prop heart from Jason Goes to Hell: The Final Friday, was also used in From Dusk Till Dawn. What actor got to kill Jason's prop heart when it appeared in From Dusk Till Dawn?
Answer: Tom Savini

What rock song was actually being played during Crispin Glover's awkward dance scene and later had "Love Is a Lie" by Lion dubbed over it in Friday the 13th: The Final Chapter?
Answer: AC/DC's Back in Black

What was the fake title given to Friday the 13th Part VII: The New Blood so that auditioning actors would not know it was a Friday the 13th film?
Answer: Birthday Bash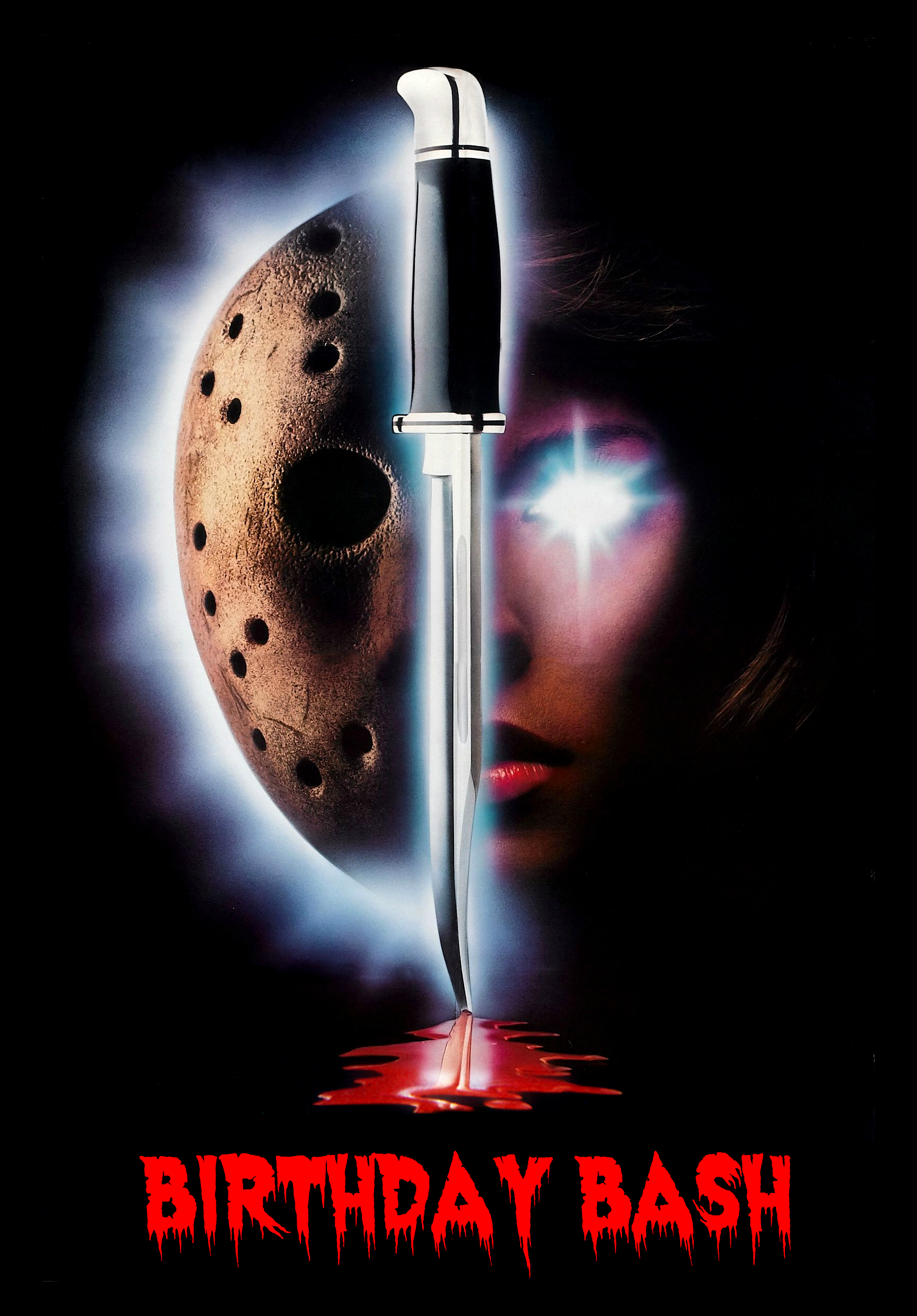 Note: Star of the film Lar Park Lincoln has pointed out that it wasn't until her husband looked over the script that they realized it was a Friday the 13th film. Similar actions were taken with Parts 3,5,6, and 8 but the fake titles used were David Bowie song titles (Crystal Japan, Repetition, Aladdin Sane, and Ashes to Ashes in that order)
A HUGE thank you to Gene for taking some time to be involved. To find out everything you need to know about the book and ordering details go HERE … and if you were wondering what the movie posters might have looked like IF they had kept those fake titles… see below!
I'll be blasting through a few of my favorite Friday movies this weekend, and I hope you will do the same. Stay safe, and keep it horror!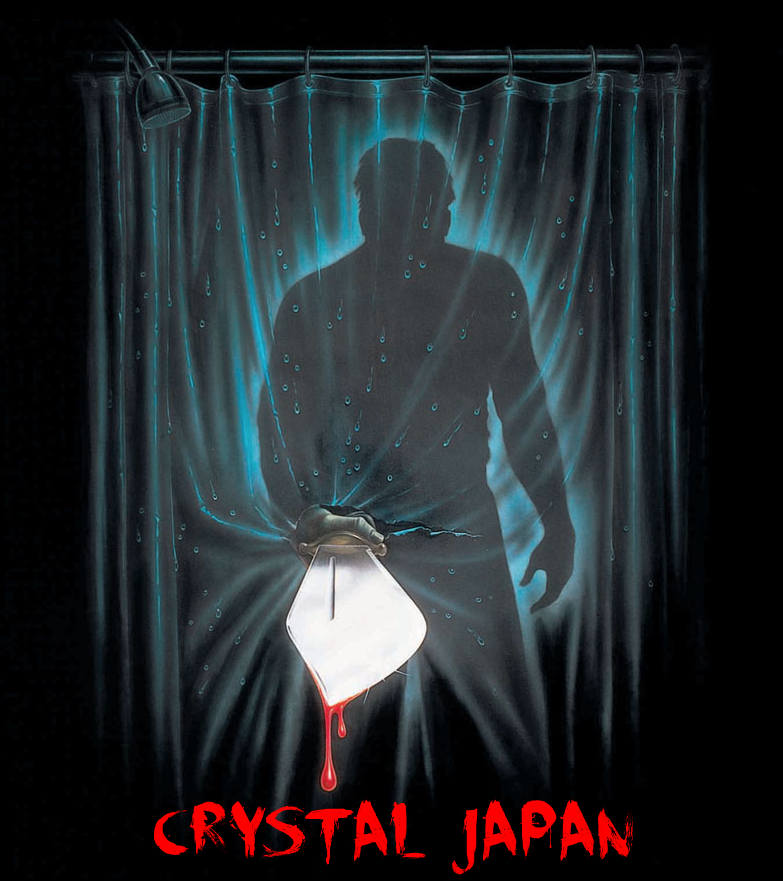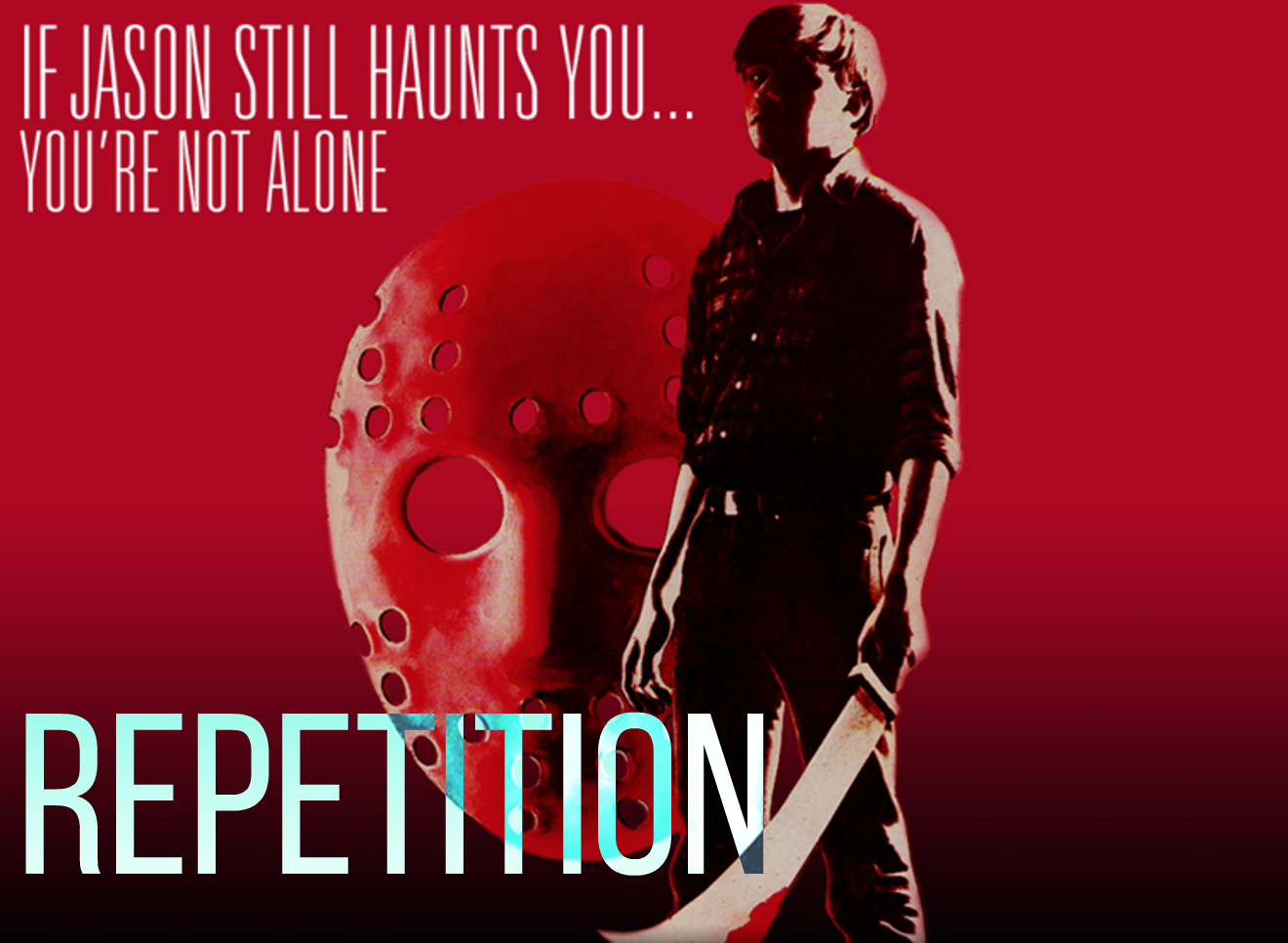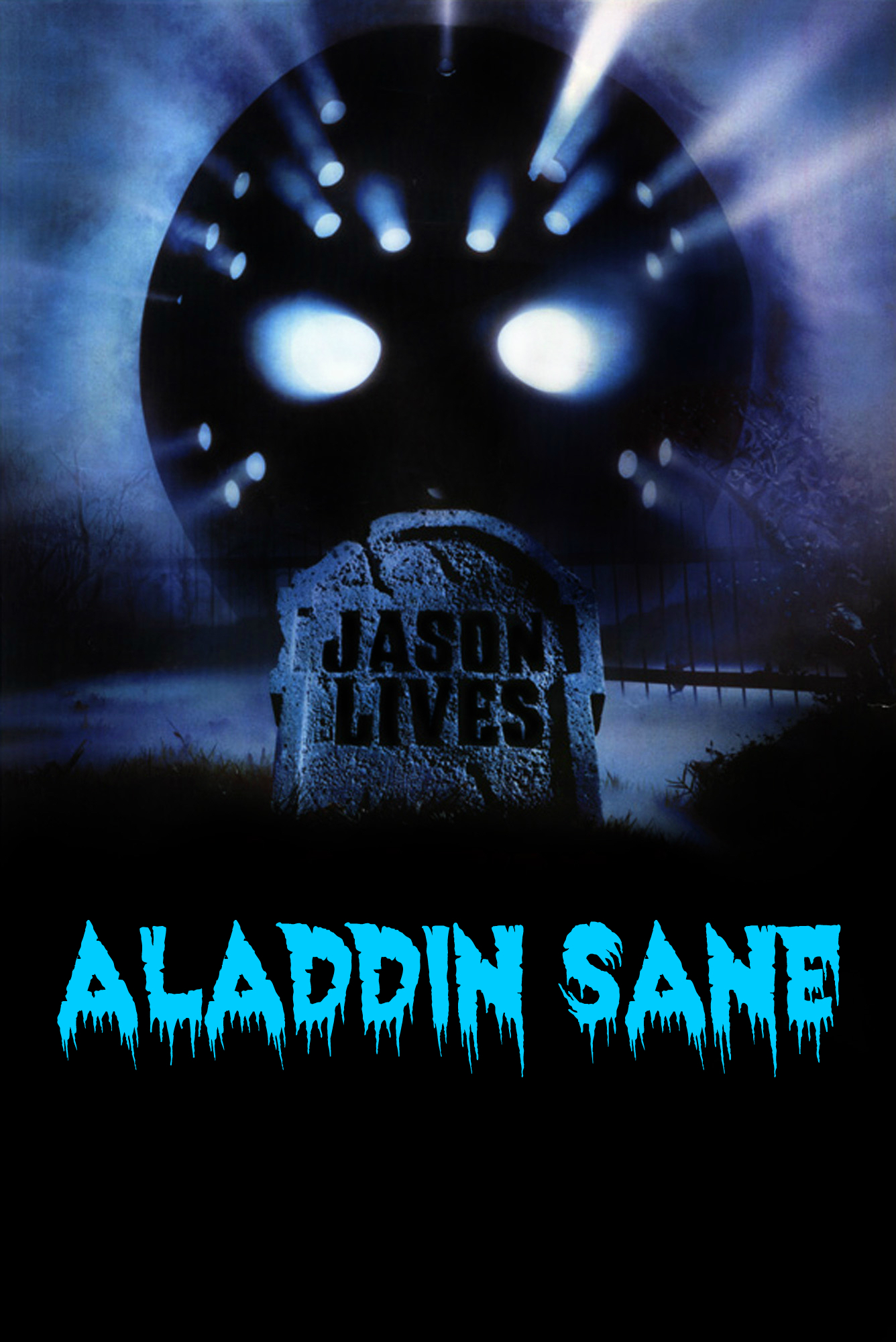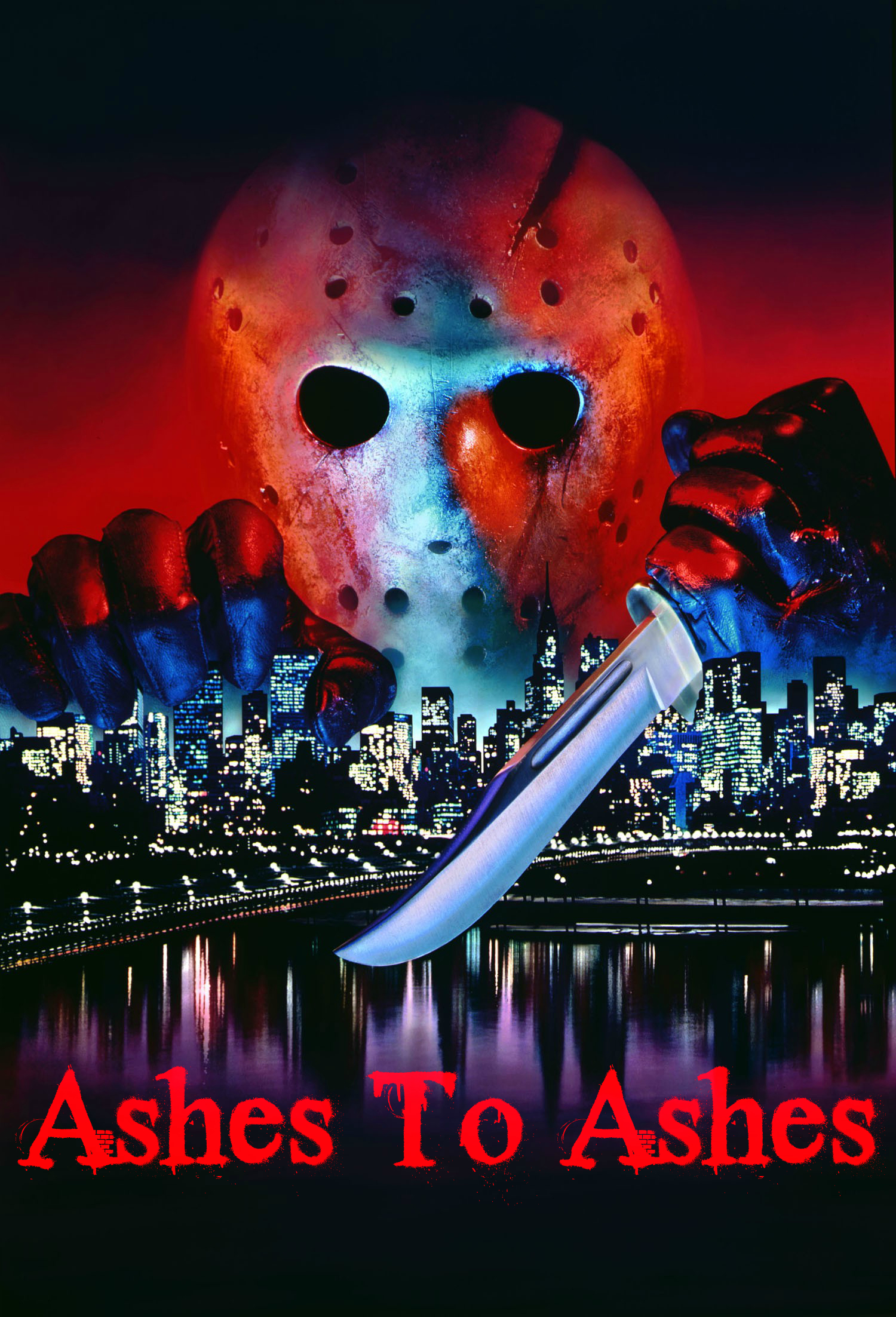 Support Halloween Love
If an item was discussed in this article that you intend on buying or renting, you can help support Halloween Love and its writers by purchasing through our links:
(Not seeing any relevant products? Start your search on Amazon through us.)