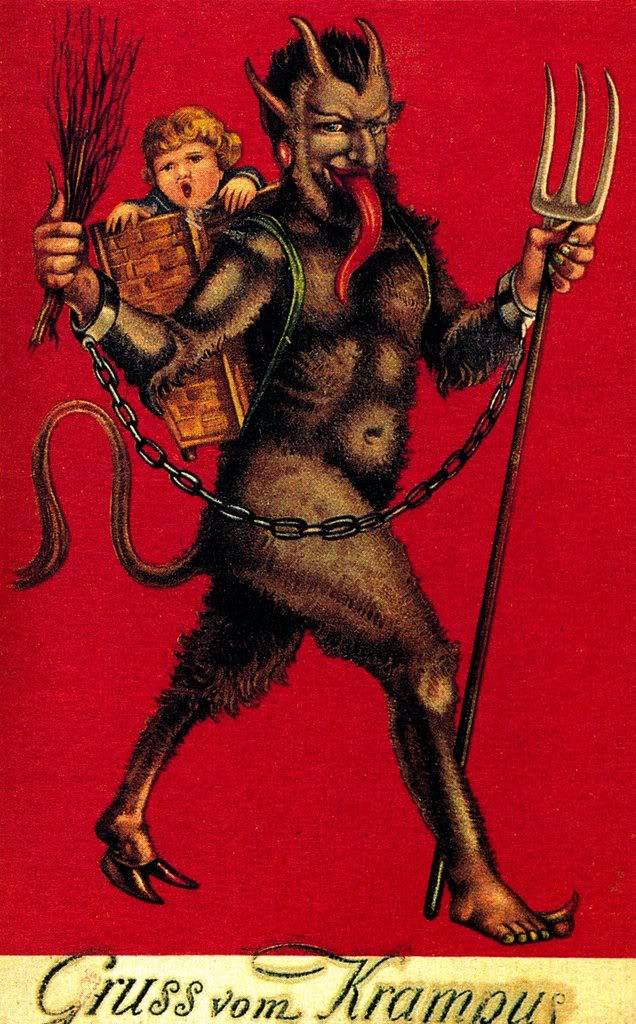 Here in the states, the rules of Christmas are pretty simple for the young ones; if you're good, Santa will bring you lots of toys, and if you're bad, he'll either bring you nothing or drop a few hunks of coal into your stocking. While receiving no shiny new toys on Christmas morning is no doubt a harsh punishment for a child, the stakes are a whole lot higher over in other parts of the world…
Originating in Germanic folklore, the demonic figure known as Krampus is a sort of companion character to Santa Claus, a mean son of a bitch that's more about spreading holiday fear than holiday cheer. Typically depicted as a horned creature with cloven-hoofed feet and a snake-like tongue as long as his tail, Krampus punishes the naughty during the holiday season, tossing bad kids into his sack and dragging them straight down into the fiery depths of Hell. If that's not encouragement enough for kids to remain on the Nice list, then I truly have no idea what is!
Krampus is no doubt perfect fodder for a badass holiday horror flick, but the character has for whatever reason never actually been given the chance to show off his acting chops. It's anyone's guess as to why the hell not, as horror fans have for years been clamoring for a film that explores the darker side of the holiday season.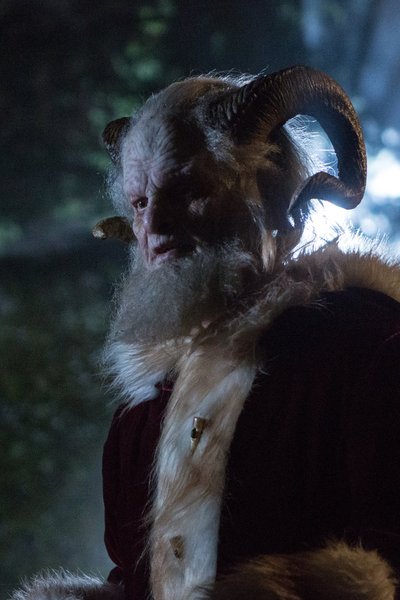 Though such a film eludes us, I'm very happy to report that Krampus will be coming to life on the small screen this Friday night, being featured as the creature of the week over on NBC's hit show Grimm. Episodes seven and eight of the third season of the show will premiere as a double feature on Friday night, beginning at 9pm EST, and it's episode eight that delves into the nightmarish folklore.
Titled The Twelve Days of Krampus, the episode centers around a string of teens who go missing, all signs of their disappearance pointing to none other than Krampus himself. Most exciting of all, Krampus is being played by Derek Mears, who of course totally nailed the role of Jason Voorhees in 2009's Friday the 13th remake.
Be sure to tune in this Friday night and celebrate Krampus' big coming out party… you wouldn't want to end up on his Naughty list, now would you?
Support Halloween Love
If an item was discussed in this article that you intend on buying or renting, you can help support Halloween Love and its writers by purchasing through our links:
(Not seeing any relevant products? Start your search on Amazon through us.)