It was 12 years ago that Rob Zombie officially made the transition from musician to musician/filmmaker, with his debut horror film House of 1000 Corpses being released in 2003. The blood-soaked movie, which was actually shot three years prior, proved that Zombie wasn't just a big time horror fan but also a talented horror filmmaker – and the rest, as they say, is cinema history.
Unfortunately, though it's only been 15 years since Rob Zombie shot House of 1000 Corpses, we have already lost an unsettling number of key cast members. Four of the film's stars had passed away by the time the calendar switched over to 2015, and with two more meeting untimely demises this year alone, I wanted to take a moment here tonight to shine the spotlight on those fallen stars.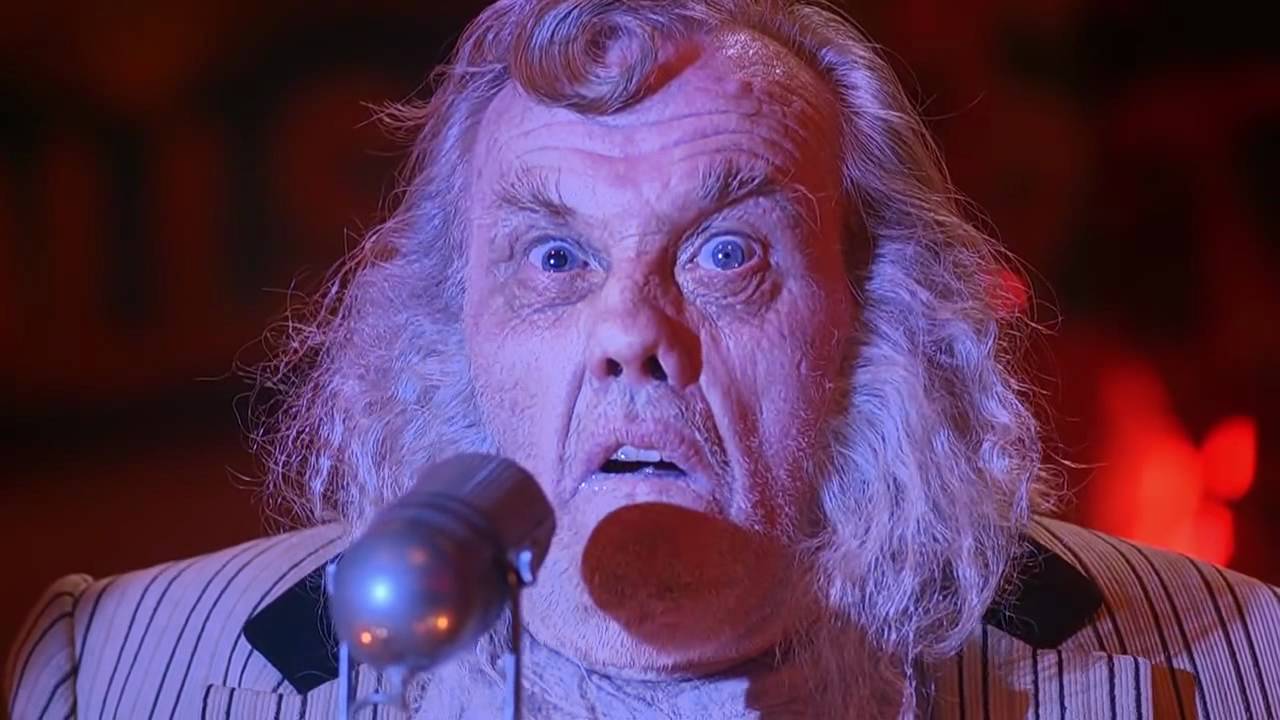 DENNIS FIMPLE: 1940-2002
Character actor Dennis Fimple was a regular on TV shows throughout the 60s, 70s, and 80s, and there are in fact very few hit shows he didn't appear on. Peticoat Junction, Alias Smith and Jones, MASH, Starsky and Hutch, The Dukes of Hazzard, and The Twilight Zone are just a handful of the shows Fimple lent his talents to, and his film credits include Creature from Black Lake and 1976's King Kong.
Fimple's final acting role was in House of 1000 Corpses, wherein he played the creepy Grandpa Hugo Firefly. He passed away in his California home in August of 2002, due to complications from a car accident. It unfortunately wasn't until nearly a year later that the film was finally released. Hugo was originally going to appear in The Devil's Rejects, but the character was written out after Fimple's passing.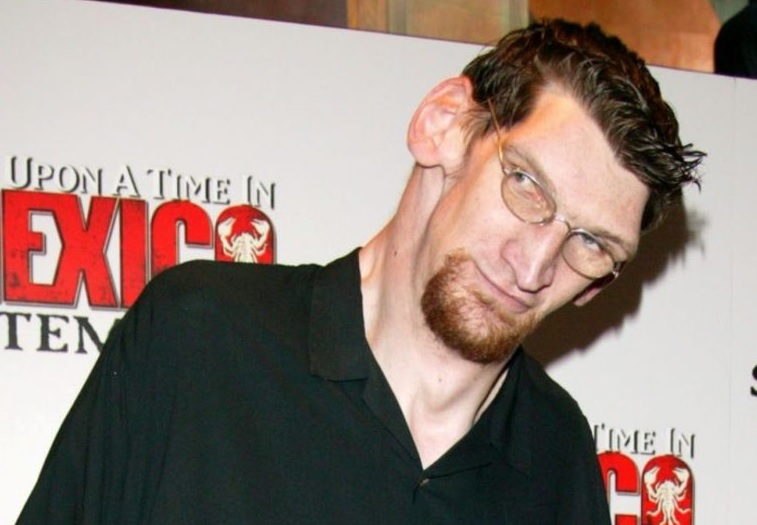 MATTHEW MCGRORY: 1973 – 2005
Nearly 8-feet tall, Matthew McGrory first came to the public's attention as part of Howard Stern's 'Wack Pack,' where he was given the nickname 'Bigfoot.' It wasn't long before McGrory began accepting acting roles, appearing in films like Bubble Boy, Men in Black 2 and Big Fish. His most iconic character, however, was of course Tiny Firefly in House of 1000 Corpses.
At just 32 years old, Matthew McGrory died of heart failure in Los Angeles, California in August of 2005. The Devil's Rejects, which featured McGrory briefly reprising the role of Tiny Firefly, was posthumously dedicated to the actor's memory. Straight-to-video horror film DarkPlace, released in 2007, marked McGrory's final credited appearance on film.
HARRISON YOUNG: 1930 – 2005
Michigan-born actor Harrison Young is perhaps most recognizable as the present day Private James Ryan in Steven Spielberg's Saving Private Ryan, though the film is just one of many on his impressive resume. Young's other film roles include Waxwork 2, Children of the Corn 4, Humanoids from the Deep, and Bubba Ho-Tep, and he also appeared on shows like ER, Buffy the Vampire Slayer, and The West Wing.
In House of 1000 Corpses, Rob Zombie cast Harrison Young as Don Willis, a former cop who was murdered by the Firefly family while investigating the mysterious disappearance of his young daughter – the film's 'final girl,' Denise Willis. Two years after the release of the film, Young passed away in Port Huron, Michigan. He was 75 years old.
KAREN BLACK: 1939 – 2013
By the time cameras started rolling on House of 1000 Corpses, Karen Black had already well established herself as a Hollywood icon. She made her film debut in 1966's You're a Big Boy Now and scooped up Golden Globe wins and even an Academy Award nomination (for Five Easy Pieces) in the decades that followed. Her horror credits include Trilogy of Terror, Burnt Offerings, and Invaders from Mars.
It was Black's memorable role as Mother Firefly in House of 1000 Corpses that introduced her to a whole new generation of horror fans, and truly solidified her as a horror icon. Black was diagnosed with ampullary cancer in 2010, and after fighting the disease for a few years, she lost her battle in August of 2013. Black passed away in Los Angeles at the age of 74.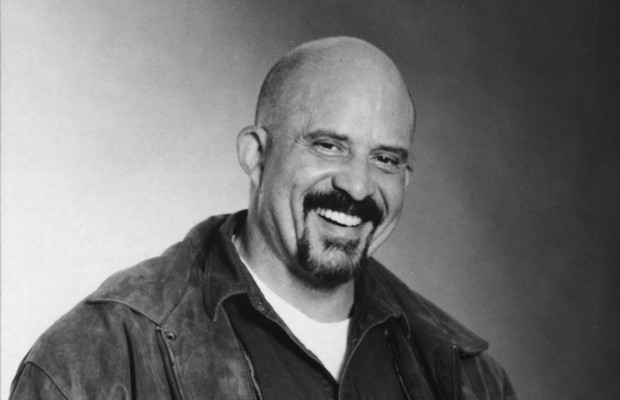 TOM TOWLES: 1950 – 2015
After serving in the US Marine Corps., Tom Towles made his acting debut in 1975's Dog Day Afternoon as an uncredited cop, but it wasn't until a decade later that his career really took off. Towles became a bonafide horror icon for his 1987 performance as Otis in Henry: Portrait of a Serial Killer, and he also starred in Night of the Living Dead (1990), Mad Dog and Glory, NYPD Blue, and The Rock.
Tom Towles played the ill-fated Lieutenant George Wydell in House of 1000 Corpses, and he briefly reprised the role for a dream sequence in The Devil's Rejects. Towles died this past April in Pinellas, Florida, from complications following a stroke. He was just 65 years old, celebrating his birthday less than two weeks prior.
IRWIN KEYES: 1952 – 2015
One of the most interesting fun facts about character actor Irwin Keyes is that he was at one point considered to play Freddy in the original Nightmare on Elm Street, and though those plans fell through, horror was a genre he spent most of his career in. Keyes appeared in Friday the 13th as well as many other horror films, and he's also known for roles in The Jeffersons and 1994 movie The Flinstones.
In House of 1000 Corpses, Irwin Keyes played the sadistic Ravelli, who pops up for an appearance in the beginning of the film and makes a huge impression, despite limited screen time. Keyes suffered from the syndrome known as Acromegaly (aka Gigantism), and it was announced by a family member on July 8th of this year that he had passed away at the age of 63, due to complications from the syndrome.
If one thing is for certain, it's that House of 1000 Corpses wouldn't be the movie it is without the memorable performances from these fine actors. They all truly left their mark on the horror genre and the entertainment business at large, and will live on forever through the magic of film. We miss you, and we thank you.
Support Halloween Love
If an item was discussed in this article that you intend on buying or renting, you can help support Halloween Love and its writers by purchasing through our links:
(Not seeing any relevant products? Start your search on Amazon through us.)