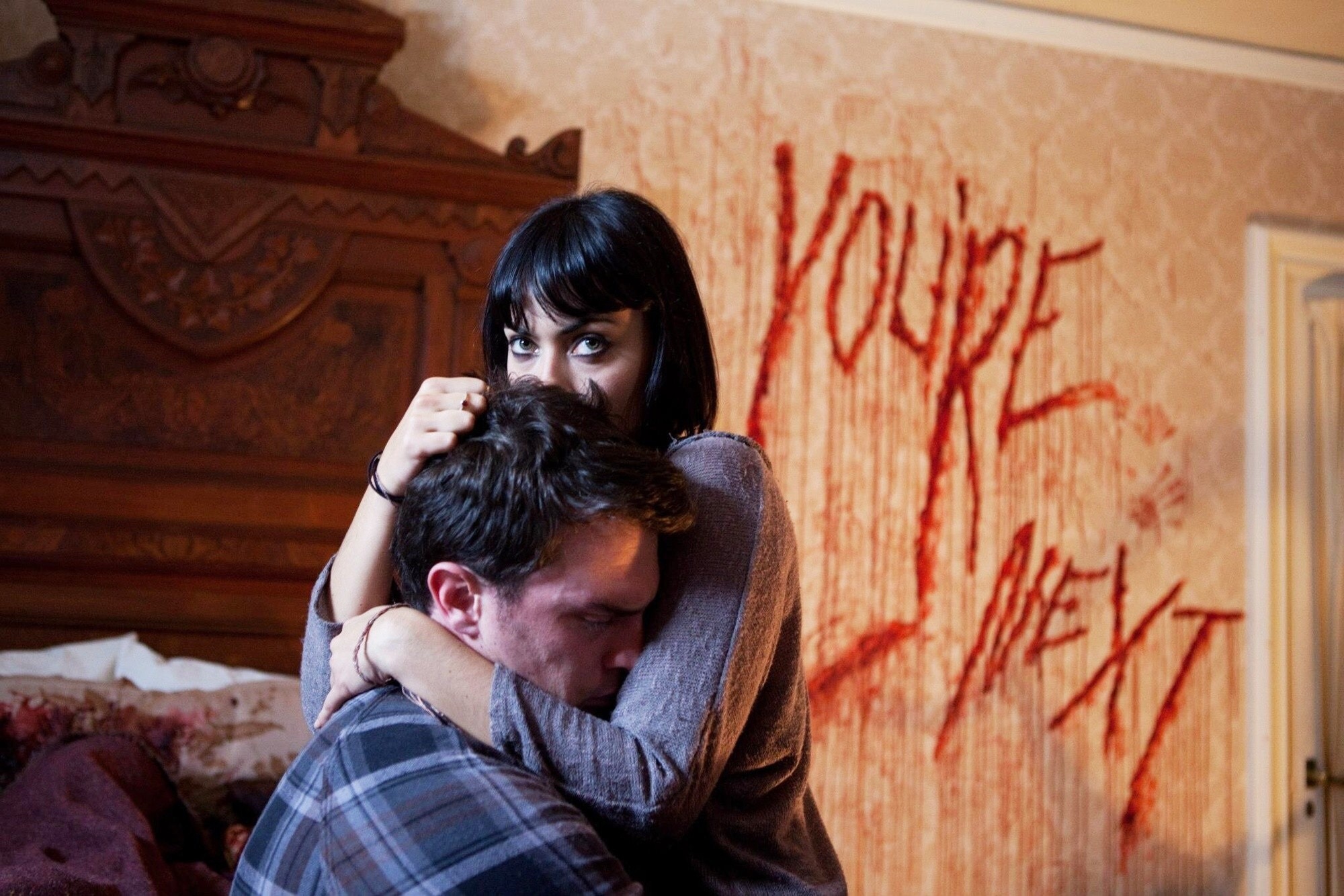 If surviving a horror film wasn't tough enough – try being in love as well. Love is not always an easy matter, whether it's finding love, maintaining a relationship, or overcoming a breakup. But serial killers or evil entities don't consider this when executing their massacres (unless they're manipulating you and your partner, or the person you're dating is the killer). As hard as it's been for me to find "Mr. Right," or as many times as my relationships have faltered, I haven't had it as bad as these love stories.
Trust is one of the most important things in a relationship.
Scream's Sidney Prescott has gotten it the worst when it's come to being in love and surviving a horror film. It's hard to imagine overcoming your boyfriend not only murdering your mother, but killing almost all of your friends and attempting to kill you too. Two years was enough time to get over Billy Loomis and for Sidney to start dating Derek. But, trust played a part in this relationship too, and when it came to deciding whether she could trust if Derek was a killer or not, her hesitation in judgement proved fatal for him. Sidney's sense of love and trust would be gone in Scream 3 and Scream 4, where she was notably single.
Respect is another key to having a successful relationship.
In You're Next, Crispian brings his girlfriend, Erin, to his family's getaway house in the woods for a celebration of his parents' anniversary. At the end of the film, after most of the attendees are killed, Erin discovers that Crispian is apart of an elaborate plot to kill his parents and collect their inheritance. He explains to her she was never meant to get hurt and was supposed to be the key witness. Now that Erin is aware of the whole plan, Crispian tries to bribe her with the inheritance money… but she ends up killing him instead. Crispian did not respect Erin by putting her through what she thought was a real home invasion.
Communication is arguably the most important part of a relationship.
In The Omen, Robert and Katherine are having their first child, but at the hospital, the boy dies just after birth. Katherine does not know this and Robert secretly adopts another baby whose own mother died at the hospital. As the boy, Damien, grows up, strange events happen around him and it's suspected and soon discovered he is the son of the devil. Katherine probably would have liked to have known she wasn't raising her own child before watering the plants in a high place. Usually the lack of communication doesn't unleash such an evil onto the world, but Robert really should have talked to his wife.
Your next or current relationship doesn't have to end in a bloodbath, but don't take any chances and make sure to work on your honesty, loyalty, and other forms of communication. Surviving a massacre doesn't necessarily mean knowing the rules of a horror movie.
Support Halloween Love
If an item was discussed in this article that you intend on buying or renting, you can help support Halloween Love and its writers by purchasing through our links:
(Not seeing any relevant products? Start your search on Amazon through us.)