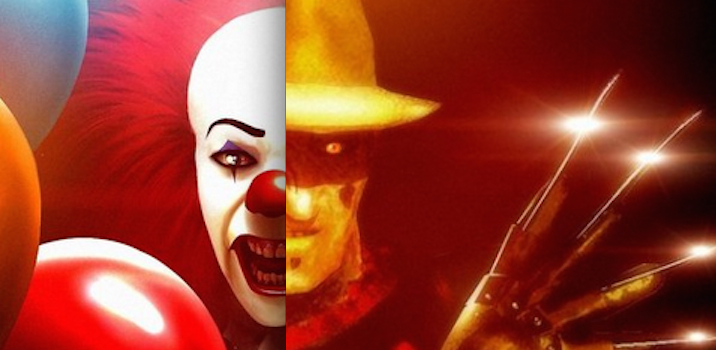 This week's horror art interview is with a man who has created some of the most dazzling and intense images I have ever seen. Dennis Willman uses a combination of classic art techniques and digital painting, with the end results being spectacular … and several will be featured here today.
I originally contacted Dennis because I had just seen a small selection of his horror icon art pieces and wanted to know more about the person who had created them. What I wasn't aware of was that Dennis is a busy professional artist working with classic characters, original horror comic books, publishing, producing and much more in-between. What I had assumed would be a little chat with an amateur artist, turned into a fascinating insight into the thoughts of a highly skilled, working professional.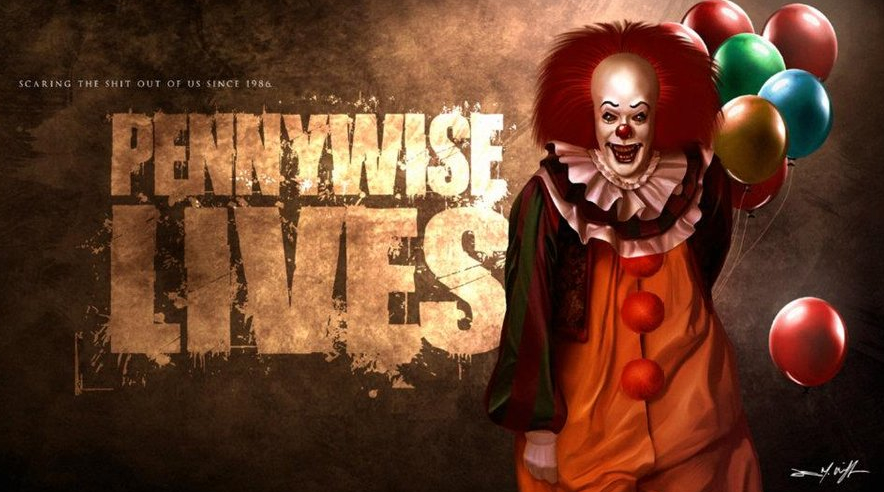 1. I contacted you because of your stunning horror icon images but can you tell me a little bit about the other artistic projects you are involved with?
"Thank you for the compliment! At the moment I'm involved in production on some non-horror titles, specifically "Tha' Original Gata," written by the uber-talented Anthony Saint Thomas and featuring the uber-warrior woman Monique Dupree. I'm also currently wrapping up "Dead Moon" with Ray Dowaliby and Gia Nova, as well as a very trippy horror story called "Dying Season" with Richard Novosak. I'm also working with my long time collaborator Bobby Akers on the sci-fi book series "Expanded Universe" and another horror series "Blood Drive."
"As for sole Iron Dead Studios offerings, after "Ginger-Stein: Rise of the Undead" finally comes out shortly, I'll be focusing on a non-horror comedy/ sci-fi project called "Lab Rats" and the second "Ginger" book, "Wrath of the Undead." It's a full plate, but I like to keep busy."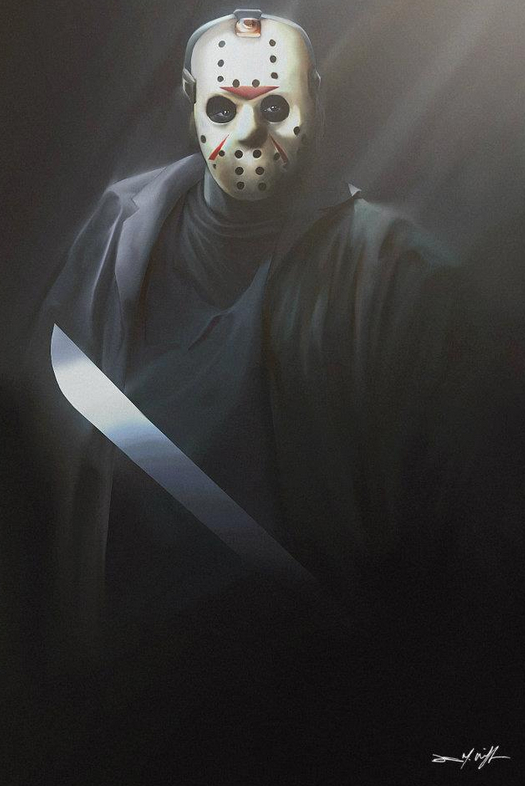 2. Have you always been artistic/creative, was it a destiny from a young age?
"From a very, very young age. I've always been doing this, even as a small child. My mother is an artist, and my parents always encouraged me to practice and expand my horizons. Art and writing are my passion, so being able to do this professionally has been a real blessing. I suppose you could say destiny played a part in it, but really it was about choice."
"It's a never-ending process of apprenticing and learning from other artists, honing the skills and constantly practicing. It's like any other art form. The passion is the drive that keeps you going, but the commitment is a choice. I feel like I made the right one."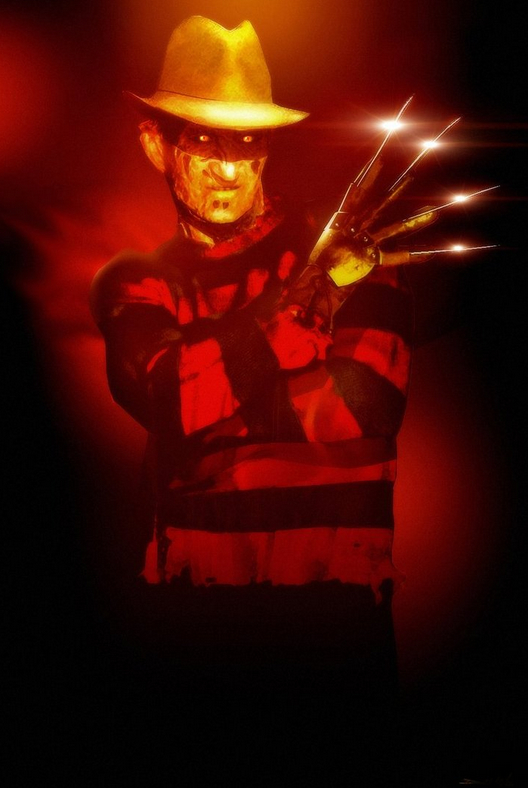 3. Some of your images are incredibly vibrant and eye-catching … how do you achieve these results?
"The artwork is pretty simplistic when you break it down. Before I started with this phase of my career I was a graphite artist that specialized in hyper-realistic portraits of people. Those skills are a big part of what I do. I draw everything in pencil, and shade before I go to paint it in 'shop'. I prefer digital painting because I can correct my inevitable mistakes much more quickly and effectively."
"Digital painting gives you a degree of control and precision I don't possess in traditional mediums. I also make use of miniature photography (for things like cars, space ships, planes etc), because it adds a fun and challenging element to the work. Making all these different things come together to create s full illustration is a very rewarding, albeit difficult process."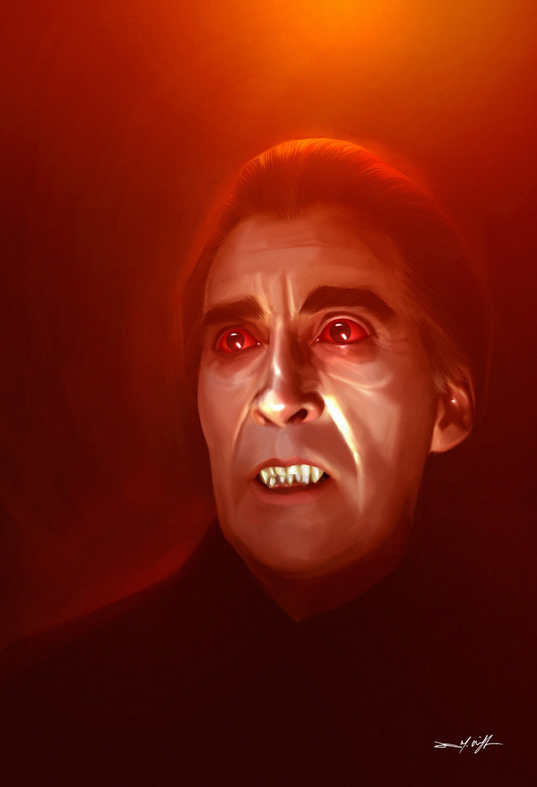 4. Is horror a passion for you?
"It is indeed. For me, the horror genre is very much like the sci-fi genre. It allows you to paint with a broad, unlimited range of colors and ideas that can't necessarily be achieved reasonably within the standards of straight fiction. It's fun, scary, exciting and very liberating. Horror is a very visceral, emotional and revealing space to work in."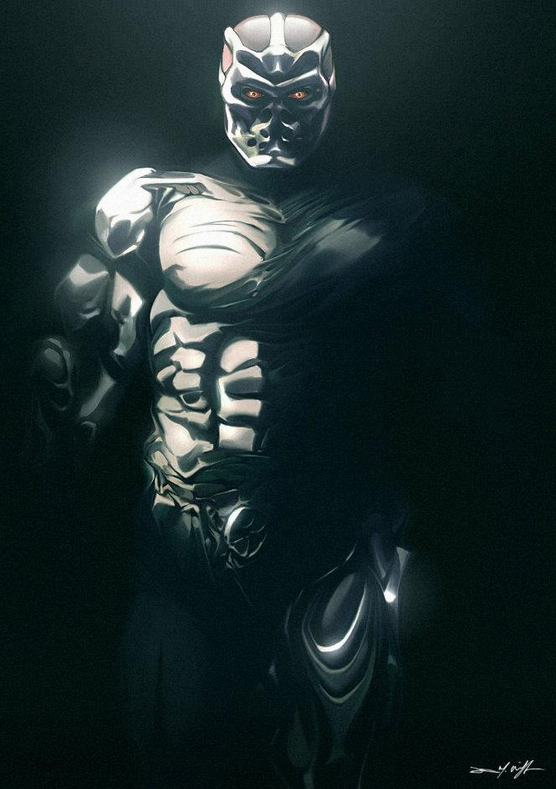 5. You've created some fantastic images featuring Pennywise from 'IT' including probably the best I have ever seen. Is he a character you enjoy working on?
"I have a personal affection for the character of Pennywise, and overall, for the Stephen King novel from whence he came. The book and the 1990 mini-series had a profound effect on me as a child, and even now as an adult. Pennywise, to me, is the sum total of evil and dark motivation and gleeful anarchy. Tim Curry's performance as that character was a revelation, and he is the benchmark by which I gauge my own writing and characters. Pennywise is probably the single scariest monster ever created, in print or film, which is a considerable achievement given the competition."
"Visually, the character is immediately engaging. Personally, he scares the hell out of me. I've been commissioned to sketch or fully paint Pennywise more than any other horror character, and I think that's because a lot of people identify with the insanity of being that enamored with something that evil and frightening. Pennywise is universal."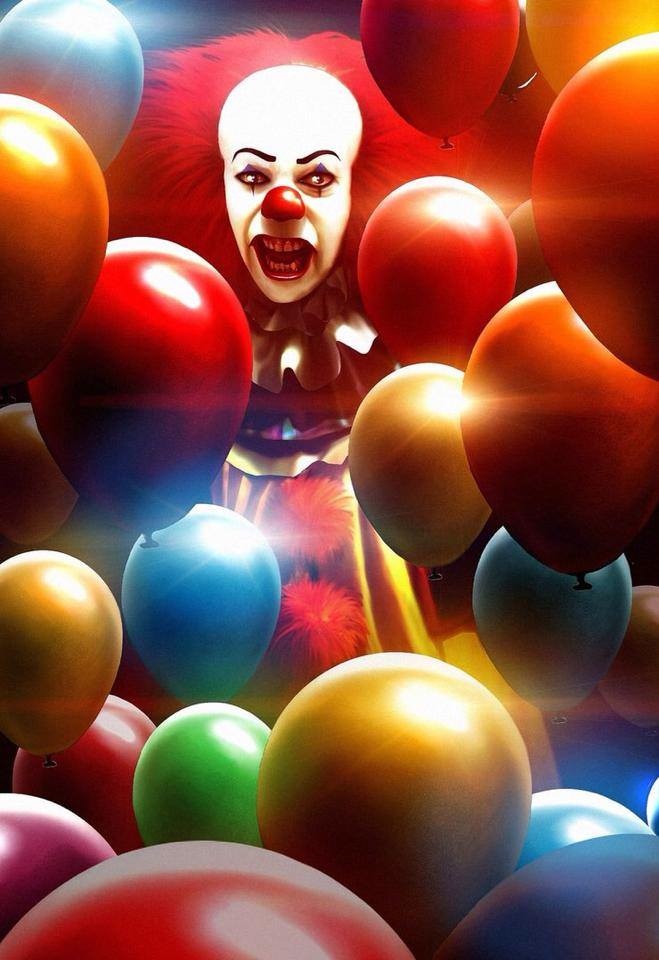 6. Finally, are there any other horror characters that you would like to illustrate in the future but haven't had a chance yet?
"I have been dying to find time to do study portraits of the characters from the "Phantasm" series and also from "The Walking Dead." I've created one Tall Man portrait, which thankfully was given a seal of approval from Angus Scrimm himself (that is a true highpoint for me), and I have a Daryl Dixon / Norman Reedus portrait on the table that I've been penciling in my spare time. Hopefully, there'll be a break in the schedule to allow for it all."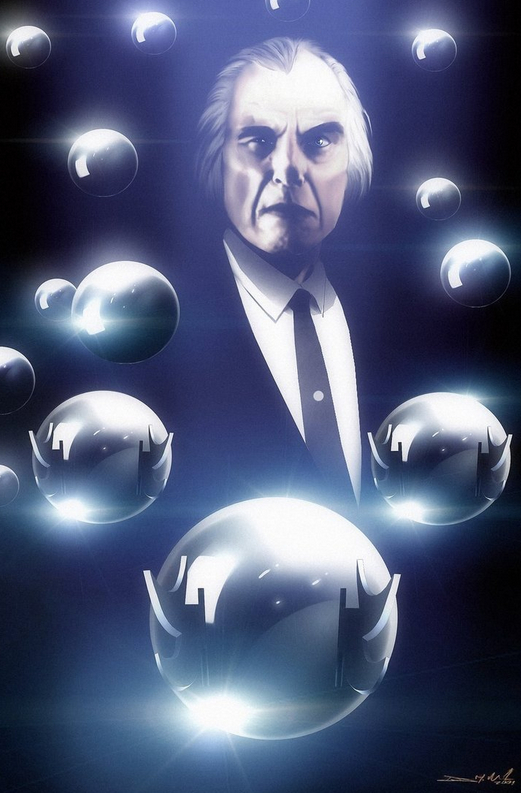 A massive thank you to Dennis for allowing me to share some of his work and for taking some time to be involved. Follow the links within the article to see MUCH more of his fantastic art and projects.
Support Halloween Love
If an item was discussed in this article that you intend on buying or renting, you can help support Halloween Love and its writers by purchasing through our links:
(Not seeing any relevant products? Start your search on Amazon through us.)