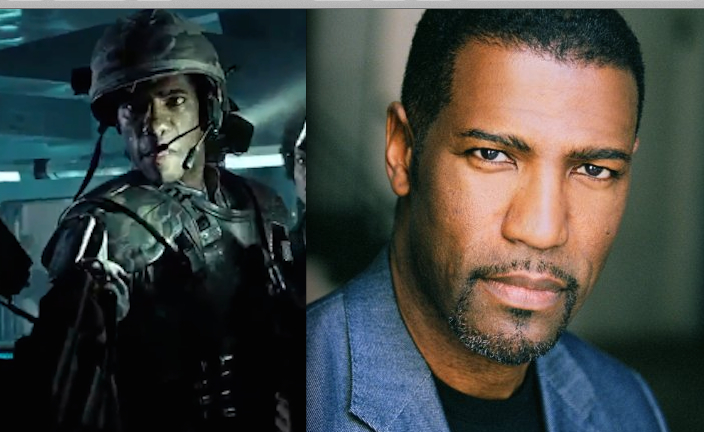 What do movies such as Alien, Aliens, Predator and The Thing all have in common?
Well, apart from being awesome, they all manage to bring together large groups of characters and effortlessly make viewers care about each and every one of them, despite varying amounts of screen time. It seems to be a skill that has faded over the years, and I've lost count of the number of horror/sci-fi movies I've seen that WANT you to feel concern for characters that are in danger, but connecting to them just never really happens.
So what's the secret? How did so many movies of this type from the 1970s and 80s manage to populate the screen with interesting, memorable and likeable humans? Was the writing better? Was the standard of directing stronger? Or maybe it's nothing more than nostalgia, and the problem only exists in my head.
What I do know is that subtlety is often missing. The four movies I mentioned above were overflowing with subtle but attention grabbing characters. There were of course exceptions – Hudson in Aliens, Blaine in Predator, but even then their bravado and energy didn't last, and viewers would also get to see a very human side to these warriors during the quiet or intensely dangerous moments.
James Cameron's 1986 masterpiece Aliens, is without question one of my favourite movies of all time. It's entertainment, action, adventure and horror on a level that is very rarely reached, and yes, once again they brought together a cast that just seemed to 'work' perfectly.
In terms of screen time and importance the cast of Aliens can probably be split into two or three groups. There were the prominent characters such as Ripley, Hicks, Hudson, Bishop, Vasquez and Newt, then just below them were the likes of Drake, Apone and the legend FROST!
I was a massive Frost fan from the very first time I watched Aliens. Cool enough to sit with Hicks in the canteen, experienced enough to share jokes with Apone, qualified to drive the APC, and despite being a confident and competent Marine he was smart enough to remain cautious and wary of the unknown situation they were about to enter.
I recently got the chance to briefly communicate with Ricco Ross who portrayed Private Frost, and it was a genuine geek heaven experience. He's a very busy guy, so to find a message that he had personally sent back to me was a good day indeed. The focus of my quick-fire Q&A was of course about his time working on Aliens, but being a very English thirty-something I couldn't resist also slipping in a question about his appearance in the most frightening Doctor Who episode of all time.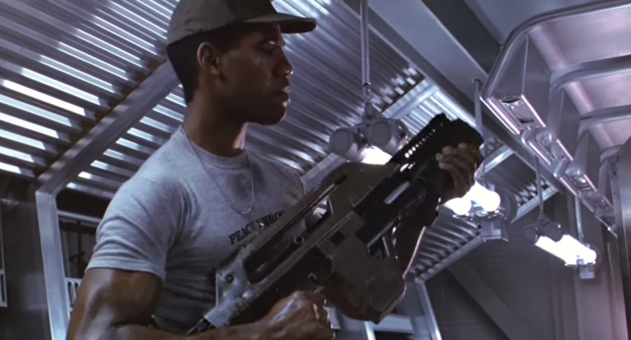 HL: First of all, can you tell me how you landed the role of Private Frost in Aliens?
"How I landed the role? Alright – here is a scoop I have never told in an interview."
"I went to London to study classical theatre due to getting frustrated with being typecast after playing a gang member in Hill Street Blues. I already had a Masters from UCLA, and refused to only be considered for gang roles. Still, as a young Black actor at that time in Hollywood there wasn't much else to do. So I auditioned, got in, and moved to London."
"In the 1 year program the professors advised the Americans to acquire an English accent so that they could focus on character more. By the end of the year I had a better English accent than most Londoners. I didn't want to go back to Hollywood so soon as I felt nothing would change, and I really wanted to see if I could pull off playing an English actor in front of an English audience. So I, like my English colleges, started going on auditions for English roles. When asked where I attended school I only mentioned the London Academy Of Dramatic Arts (LAMDA) which I had just finished. I booked a play in Manchester after a few auditions, and played an English sailor opposite my co-star Julia Hills."
"By the time I went up for Aliens a couple of years had passed, and I was playing English AND American roles. I had just been offered a role in Stanley Kubrick's Full Metal Jacket as Lt. Cleveland, but met with James Cameron before starting anyway. James offered me the role on the spot. Kubrick offered me an 8 week contract a day or so later. Full Metal Jacket would overlap by 1 week and James told me I could come to Aliens one week late if Kubrick would release me. Kubrick would NOT guarantee to release me at 8 weeks so I had to choose… and the rest is history."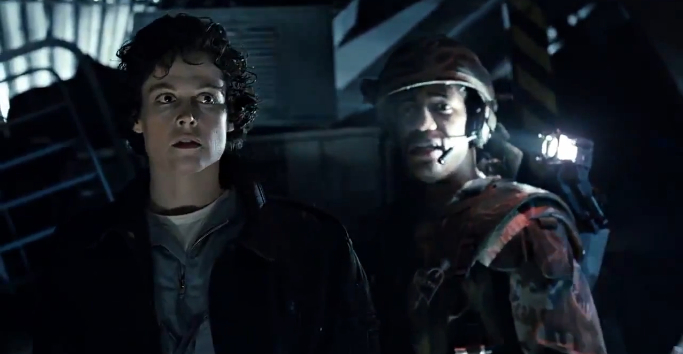 HL: Was it possible to sense that Aliens was going to be a massive movie from the very start?
"I thought it was going to be VERY good, but I don't think anyone thought it would be what it has become!"
HL: How did you feel when you saw the completed movie for the first time?
"It's always strange looking at yourself on screen but I loved the movie and was surprised with how Bill's character (Hudson), really stole the show. It did not look as impressive when we were making it, even though I was aware of how hard Bill was working on it. Bill is a very intelligent person and I think his accent can be misleading. He is a thinker, and it makes him very good as an actor."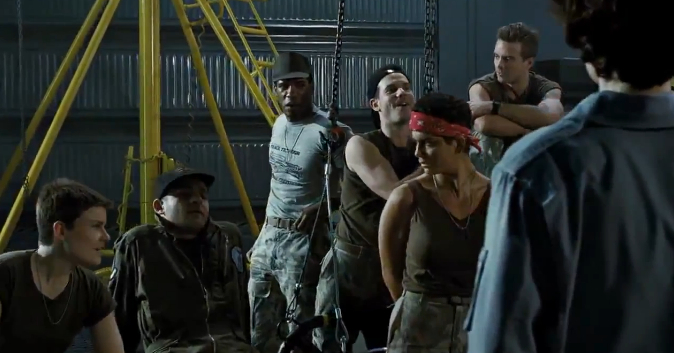 HL: 3 years after Aliens, you portrayed the Ringmaster in the Doctor Who episode 'The Greatest Show In The Galaxy', was that an enjoyable experience and how do you feel about clowns?
" I Loved working with Sylvester McCoy and his side kick, as well as the rest of the cast. And no, I'm not afraid of clowns :-)"
HL: Do you have one memory or moment from your time filming Aliens that you remember most fondly?
"There is a lot of hanging around on movie sets, but on this one it was like guys in a locker room. We were a close team of guys and girls and I think we enjoyed each others company during all the down time. That was very special."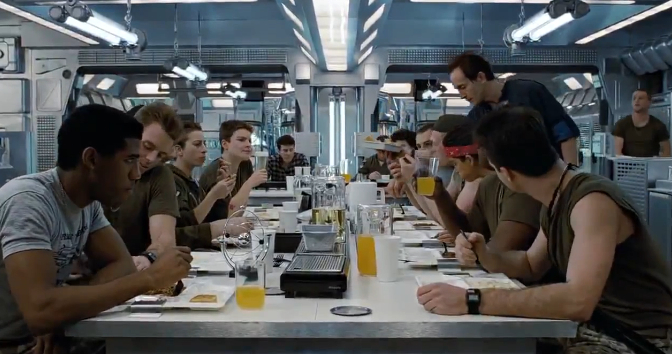 HL: Finally, one last question. Do you have a favorite horror movie?
"The Exorcist is an all time favorite. You know, when the story really seems like it could happen? Scared the B-Jesus out of me!"
HL: I know exactly what you mean. I think The Exorcist along with The Shining and Silence of the Lambs are among my all time favourites.
"OH YEAH! I'm with you on all three!"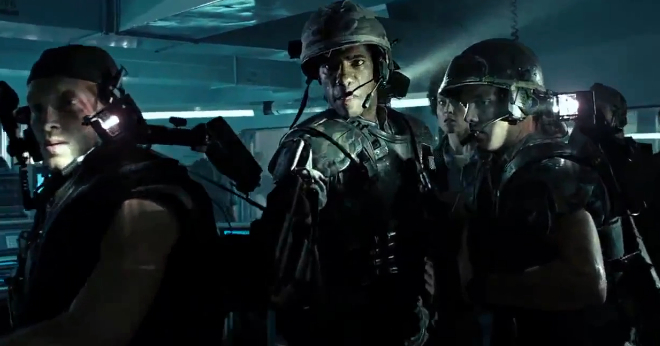 On behalf of myself and everyone here at Halloween Love I want to say a HUGE thank you to Ricco for taking the time to be involved. It made my year!
Support Halloween Love
If an item was discussed in this article that you intend on buying or renting, you can help support Halloween Love and its writers by purchasing through our links:
(Not seeing any relevant products? Start your search on Amazon through us.)