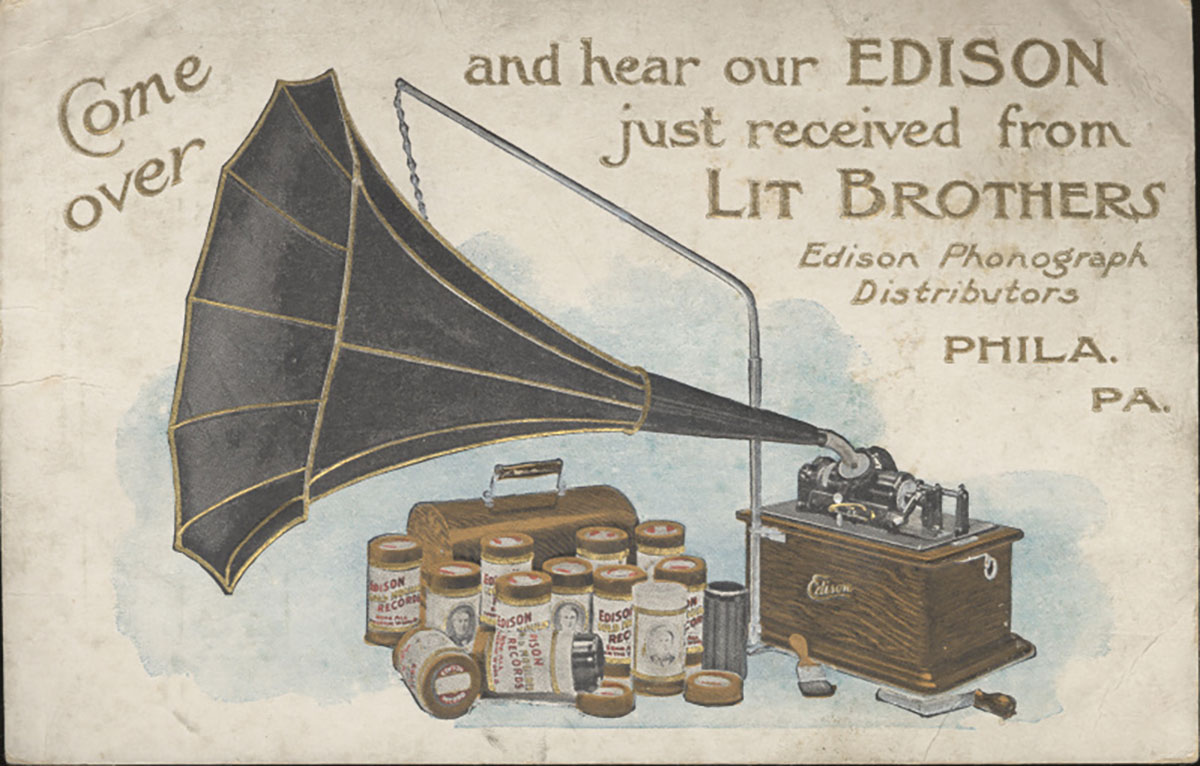 I've collected many lovely, creepy, bizarre, melancholy-filled, and obscure songs over the years. In the list below, I'll continue adding the best of my collection and ask that the community also make suggestions for the list.
Notes for this list:
I've done my best to make sure that I'm linking to the most accurate versions of songs on iTunes because in some cases, it's difficult to find the original and you may accidentally buy a cheap cover version. So, if I cannot find the proper original version (or popular version) of a song, this will be marked with "N/A" instead and you'll have to track down the proper version through other means.
I've excluded the word "The" from titles for easier alphanumeric browsing.
When clicking on a "Buy Now" link you'll be able to preview the song first.
The list is sortable, just click the column header.
For legal reasons, I of course cannot share the actual music files or link to where they might be downloaded from. Some songs are of my own creation, public domain, or I otherwise have permission to share for listening purposes here, but I ask that you please build your collection from iTunes, which will also go to help me out by using my affiliate links.
In the comments below, please let me know your suggestions or if you find any mistakes. I'd love to hear what some of your all time favorite Halloween or horror gems are too. I may not include all suggestions in the official list, but I'll make an effort to check out all the suggestions and see if they're a good fit.
Thank you and enjoy.
The List
| Title | Artist | Year | Appeared In | iTunes Link |
| --- | --- | --- | --- | --- |
| This Big Hush | Shriekback | 1986 | Manhunter (film) | Buy Now |
| Halloween Theme | John Carpenter | 1978 | Halloween (film) | Buy Now |
| Feed My Frankenstein | Alice Cooper | 1991 | Not Sure or N/A | Buy Now |
| Man Behind the Mask | Alice Cooper | 1986 | Jason Lives (film) | Buy Now |
| Teenage Frankenstein | Alice Cooper | 1986 | Jason Lives (film) | Buy Now |
| Amityville Horror Theme | Lalo Schifrin | 1979 | Amityville Horror (film) | Buy Now |
| Mr. Sandman | Chordettes | 1957 | Halloween (film) | Buy Now |
| Beetlejuice Theme | Danny Elfman | 1988 | Beetlejuice (film) | Buy Now |
| Jeepers Creepers | Paul Whiteman | 1932 | Jeepers Creepers (film) | Buy Now |
| Don't Fear the Reaper | Blue Öyster Cult | 1976 | Halloween (film) | Buy Now |
| Sing Sing Sing | Benny Goodman | 1938 | Waxwork (film) | Buy Now |
| Blue Velvet | Bobby Vinton | 1963 | Blue Velvet (film) | Buy Now |
| Helen's Theme | Philip Glass | 1992 | Candyman (film) | Buy Now |
| Music Box | Philip Glass | 1992 | Candyman (film) | Buy Now |
| Children of the Corn Theme | Jonathan Elias | 1984 | Children of the Corn (film) | N/A |
| Child's Play Theme | Joe Renzetti | 1988 | Child's Play (film) | N/A |
| Casper the Friendly Ghost Theme | Winston Sharples | 1955 | Casper the Friendly Ghost (tv) | N/A |
| Christine Attacks | John Carpenter | 1983 | Christine (film) | Buy Now |
| A Clockwork Orange Theme | Wendy Carlos | 1971 | A Clockwork Orange (film) | N/A |
| Shining Theme | Wendy Carlos | 1980 | Shining (film) | N/A |
| Song to the Siren | Mortal Coil | 1984 | Texas Chainsaw Massacre 2003 (film) | Buy Now |
| Tears to Shed | Danny Elfman | 2005 | Corpse Bride (film) | Buy Now |
| Creepshow Theme | John Harrison | 1982 | Creepshow (film) | N/A |
| Grim Grinning Ghosts | Buddy Baker | 196? | Haunted Mansion (ride) | Buy Now |
| Haunted Mansion Theme | Mellomen | ???? | Haunted Mansion (ride) | Buy Now |
| Season of the Witch | Donovan | 1966 | Not Sure or N/A | Buy Now |
| Edward Scissorhands Theme | Danny Elfman | 1990 | Edward Scissorhands (film) | Buy Now |
| Escape from New York Theme | John Carpenter | 1981 | Escape from New York (film) | Buy Now |
| Exorcist Theme | Mike Oldfield | 1971 | Exorcist (film) | Buy Now |
| Flowers in the Attic Theme | Christopher Young | 1987 | Flowers in the Attic (film) | N/A |
| His Eyes | Pseudo Echo | 1983 | Friday the 13th: Part V (film) | Buy Now |
| Lotion | Greens Keepers | 2004 | Not Sure or N/A | Buy Now |
| Chick Habit | April March | 1995 | Death Proof (film) | Buy Now |
| Jeepers Creepers | Hayley Mills | 1961 | Not Sure or N/A | Buy Now |
| Hellraiser Theme | Christopher Young | 1987 | Hellraiser (film) | N/A |
| Teddy Bear's Picnic | Henry Hall | 1932 | Not Sure or N/A | Buy Now |
| Who's Afraid of the Big Bad Wolf | Henry Hall | 1933 | Not Sure or N/A | Buy Now |
| Here Comes the Boogie Man | Henry Hall | 1932 | Jeepers Creepers (film) | Buy Now |
| Come Little Children | James Horner | 1993 | Hocus Pocus (film) | N/A |
| In-A-Gadda-Da-Vida | Iron Butterfly | 1968 | Manhunter (film) | Buy Now |
| Ben | Jackson 5 | 1972 | Ben (film) | Buy Now |
| Jaws Theme | John Williams | 1975 | Jaws (film) | Buy Now |
| Come Wander with Me | Jeff Alexander | 1964 | Twilight Zone (tv) | Buy Now |
| Killer Klowns | Dickies | 1988 | Killer Klowns from Outer Space (film) | Buy Now |
| Manhunt Theme | Craig Conner | 2003 | Manhunt (video game) | N/A |
| Darkest Side of the Night | Metropolis | 198? | Friday the 13th: Part VIII (film) | N/A |
| Rosemary's Baby Theme | Krzysztof Komeda | 1968 | Rosemary's Baby (film) | Buy Now |
| Thriller | Michael Jackson | 1982 | Thriller (music video) | Buy Now |
| Monster Mash | Bobby Pickett | 1962 | Not Sure or N/A | Buy Now |
| Munsters Theme | Jack Marshall | 1964 | Munsters (tv) | N/A |
| Red Right Hand | Nick Cave | 1994 | Scream (film) | Buy Now |
| Nightmare on Elm Street Theme | Charles Bernstein | 1984 | Nightmare on Elm Street (film) | N/A |
| Omen Theme | Jerry Goldsmith | 1976 | Omen (film) | Buy Now |
| Phantasm Theme | Fred Myrow | 1979 | Phantasm (film) | N/A |
| Poltergeist Theme | Jerry Goldsmith | 1982 | Poltergeist (film) | N/A |
| Psycho Theme | Bernard Herrmann | 1960 | Psycho (film) | Buy Now |
| Purple People Eater | Sheb Wooley | 1958 | Not Sure or N/A | Buy Now |
| Goodbye Horses | Q Lazzarus | 1988 | Silence of the Lambs (film) | Buy Now |
| Backyard Babies | Ramones | 19?? | Pet Sematary 2 (film) | N/A |
| Partytime | 45 Grave | 1983 | Return of the Living Dead (film) | Buy Now |
| House of 1000 Corpses | Rob Zombie | 2001 | House of 1000 Corpses (film) | Buy Now |
| Living Dead Girl | Rob Zombie | 1998 | Bride of Chucky (film) | Buy Now |
| Devil's Rejects | Rob Zombie | 2006 | Not Sure or N/A | Buy Now |
| Room of Angel | Akira Yamaoka | 2007 | Silent Hill 4 (video game) | Buy Now |
| Peek-a-Boo | Echo 3 | 198? | Jeepers Creepers (film) | N/A |
| Sleepy Hollow Theme | Danny Elfman | 1999 | Sleepy Hollow (video game) | Buy Now |
| Tales from the Crypt Theme | Danny Elfman | 1989 | Tales from the Crypt (tv) | Buy Now |
| Tales from the Darkside Theme | John Harrison | 1983 | Tales from the Darkside (tv) | N/A |
| Swan Lake | Tchaikovsky | 1875 | Waxwork (film) | Buy Now |
| Lonely Man Theme | Joseph Harnell | 1978 | Incredible Hulk (tv) | N/A |
| Twilight Zone Theme | Bernard Herrmann | 1959 | Twilight Zone (tv) | Buy Now |
| Werewolves of London | Warren Zevon | 1978 | Not Sure or N/A | Buy Now |
| I'm Your Boogie Man | White Zombie | 1996 | The Crow: City of Angels (film) | Buy Now |
| Shoobie Doobie Moon | John Harrison | 198? | Not Sure or N/A | N/A |
| Friday the 13th Theme | Harry Manfredini | 1980 | Friday the 13th (film) | N/A |
| Sally's Song | Danny Elfman | 1993 | Nightmare Before Christmas (film) | Buy Now |
This public list will only ever just scratch the surface of my entire private collection. Just to list them takes a lot of time to fact check. With that said, there's so much more to come…
Support Halloween Love
If an item was discussed in this article that you intend on buying or renting, you can help support Halloween Love and its writers by purchasing through our links:
(Not seeing any relevant products? Start your search on Amazon through us.)