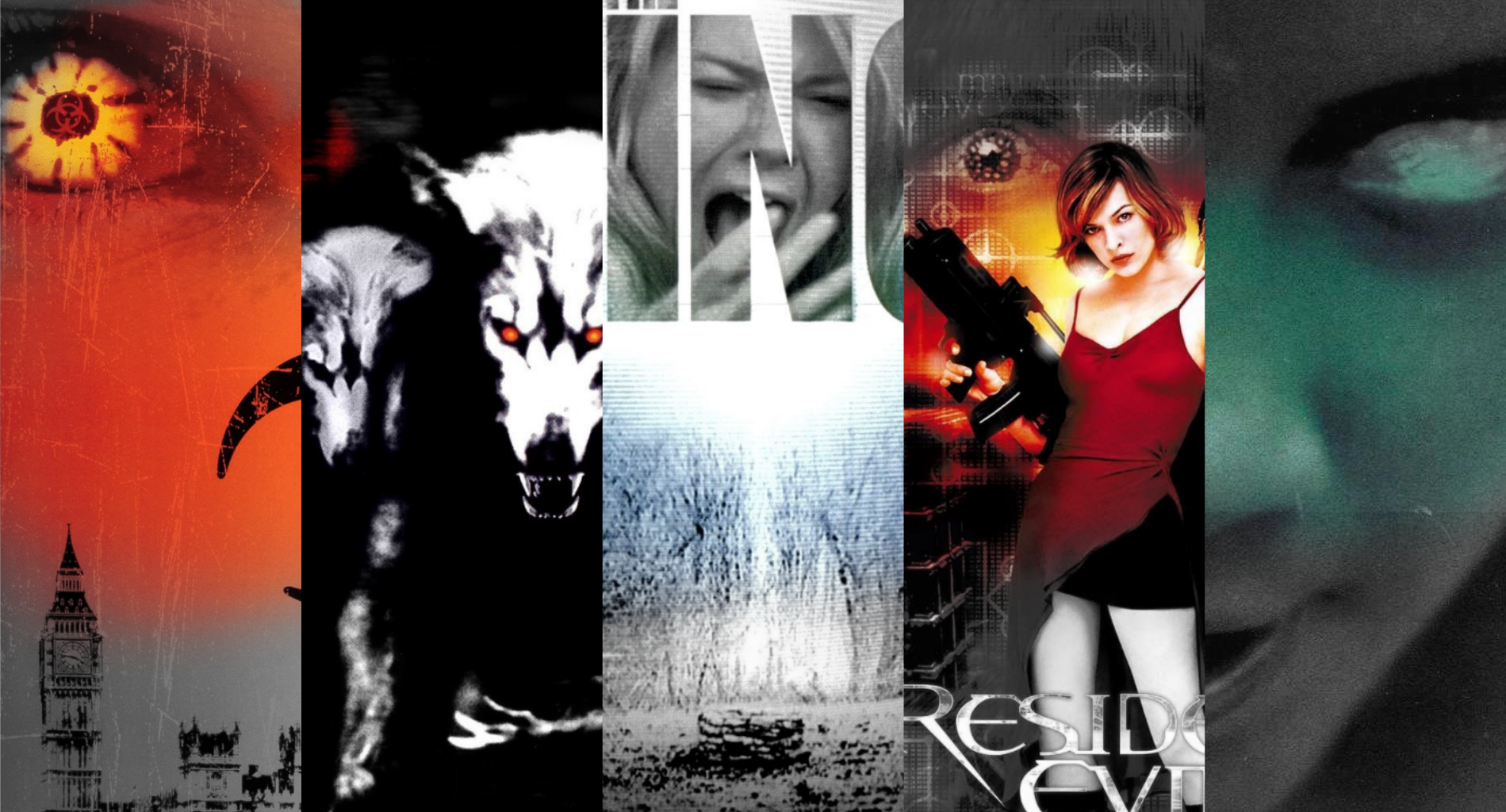 31 days. 31 years. 5 movies per year!
That's the challenge a good friend presented me with recently, and I NEVER back down from a challenge! (well, nearly never!)
Every day through October I will be pondering and revealing my 5 favorite horror and monster movies from 1985 right up to 2016. When I was told I get to pick FIVE movies per year I initially thought this would be a fairly comfortable task. I'm one of those people who likes lots of movies but I only truly LOVE a select few. That did NOT make things any easier. This has been incredibly difficult, and there have been so many years where I could have happily selected 10+ films.
Until you attempt something like this you simply don't realize just how many horror movies you have a passion for in different ways!
I'll keep my reasons for selecting each movie brief, simply because I have to produce this every day for a month. The challenge starts with 1985, when I was 9 years old, and that's pretty much exactly when I moved on from cartoons and family movies and began exploring the good stuff! Going back 31 years turned out to be the PERFECT place for me to start a journey into my movie watching past, and that made taking on this challenge a fascinating and rewarding experience.
I WANT feedback, and I would love to read your choices if you feel like getting involved.
2002, EYE see you …
Small budget, BIG result! Considering how little money Neil Marshall had to work with on this production, the end result was a fantastic achievement. The werewolves look utterly terrifying when the camera doesn't linger on them too long, and the enthusiastic cast give everything during the frenetic action scenes. Marshall became a director I followed with interest after Dog Soldiers, and it wasn't long before he delivered another REALLY special horror movie!
A rare remake that I throughly enjoyed because it didn't feel like a completely unnecessary and pointless creation. Director Gore Verbinski included everything that made the original version so creepy and effective, but carefully made sure it was a little more accessible for Western audiences. I personally don't think Samara (Sadako) needed the flickery special effects upgrade they gave her, but in general this is a polished success.
Remember when Danny Boyle rejuvenated the zombie sub-genre without actually using zombies? 28 Days Later is very British, very brutal, and beautifully bleak, thanks to its unique visual style that was fresh and modern at the time. In the hands of a less experimental and brave director this could have been quite nondescript, but Boyle made it a movie experience that nobody could ignore. I personally think the third act is disappointingly predictable, but that's only because everything that came before it was near perfection.
Creepier than a creeping creep who just won a Creepy competition! Do you have a horror genre kryptonite? A type of movie that can potentially send some shivers down your spine no matter how big and tough you think you are? Mine is SUBTLE ghost stories, always has been. The horror in these films can be quiet and unexpected, which makes me twitchy and uncomfortable. The Eye is full of these little 'moments' … and that elevator scene is SO memorable.
Yeah, this is another guilty pleasure in my world, so I hope you can forgive me for reminding you it exists. I HATE how far they strayed from the atmospheric magic found within the video games, replacing it with mindless action and lots of jumping! But back in 2002 I got caught up in the pre-release hype, and for some weird reason I actually ended up enjoying what they did create. I have little interest in the endless sequels that keep falling off the production line, but this original has SOMETHING within it I kinda like. Just don't ask me what it is!
Support Halloween Love
If an item was discussed in this article that you intend on buying or renting, you can help support Halloween Love and its writers by purchasing through our links:
(Not seeing any relevant products? Start your search on Amazon through us.)