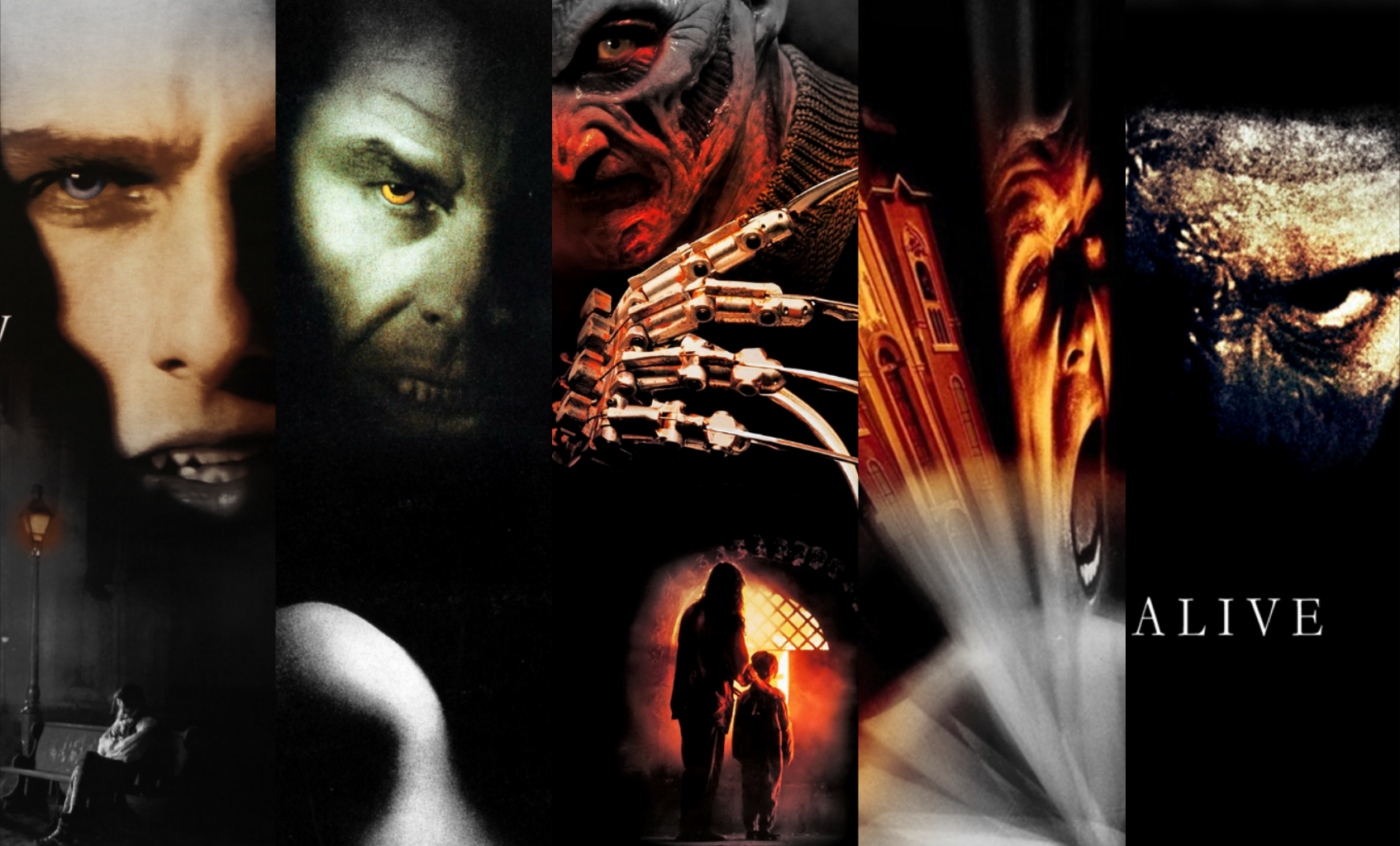 31 days. 31 years. 5 movies per year!
That's the challenge a good friend presented me with recently, and I NEVER back down from a challenge! (well, nearly never!)
Every day through October I will be pondering and revealing my 5 favorite horror and monster movies from 1985 right up to 2016. When I was told I get to pick FIVE movies per year I initially thought this would be a fairly comfortable task. I'm one of those people who likes lots of movies but I only truly LOVE a select few. That did NOT make things any easier. This has been incredibly difficult, and there have been so many years where I could have happily selected 10+ films.
Until you attempt something like this you simply don't realize just how many horror movies you have a passion for in different ways!
I'll keep my reasons for selecting each movie brief, simply because I have to produce this every day for a month. The challenge starts with 1985, when I was 9 years old, and that's pretty much exactly when I moved on from cartoons and family movies and began exploring the good stuff! Going back 31 years turned out to be the PERFECT place for me to start a journey into my movie watching past, and that made taking on this challenge a fascinating and rewarding experience.
I WANT feedback, and I would love to read your choices if you feel like getting involved.
1994 – the year BIG movie studios made BIG budget horror movies starring BIG name actors who had their BIG famous faces photoshopped onto BIG moody posters!
When I first heard Neil Jordan was directing this adaptation I knew the chances of it succeeding had instantly increased, and sure enough he managed to make it an experience that was unexpectedly impressive. In the hands of a lesser director I'm almost certain this would have been REALLY bad, but Jordan knows how to cultivate a brooding atmosphere, while also throwing in just enough action and bloodletting to keep things interesting. A film I'll always recommend, because it really is MUCH more than it appears to be.
Craven's Elm Street revival was a movie ahead of its time, and it could be argued that it was a small but crucial turning point for the entire horror genre. Two years later, Wes would return with Scream, a film that unquestionably rejuvenated horror, but New Nightmare now feels like the start of something special, and it really was just as intelligent and self-aware. Robert Englund would pull on the glove one more time, but this bold chapter and the classic original movie remain the creative high points for this franchise.
Wolf.
Jack Nicholson as a werewolf, with Rick Baker applying the special make-up effects! That sounds fucking awesome!! I remember being VERY excited at the prospect of Nicholson starring in some kind of werewolf movie, it just seemed a perfect fit. Sadly, the end result was far too melodramatic and safe for my liking. But this IS more or less the final time Jack was able to deliver a physically impressive and wild performance in a movie, so for that reason alone I'll always be fond of Wolf.
A seriously divisive movie that requires a lot of patience to truly appreciate what John Carpenter was attempting to make here. If mind-bending Lovecraftian horror is your thing, then Madness will deliver an experience you might very well enjoy. But if you love Carpenter's work because of how perfectly direct and accessible it normally is, then this should probably be avoided. I disliked it at first, and waited years before finding the motivation to watch it for the second time, but you really do start to gain clarity with each passing viewing, and that clarity enabled me to see the quality within.
Robert De Niro playing Frankenstein's undead creation seemed like another wonderfully perfect decision at the time it was announced, and overall I THINK it worked. This was Kenneth Branagh's first BIG directing gig, and at times you get the feeling it was all just too much for him to handle, but it can't have been easy trying to make a powerful adaptation that would also entertain the masses. A solid attempt, but a little more electricity was needed!
Support Halloween Love
If an item was discussed in this article that you intend on buying or renting, you can help support Halloween Love and its writers by purchasing through our links:
(Not seeing any relevant products? Start your search on Amazon through us.)