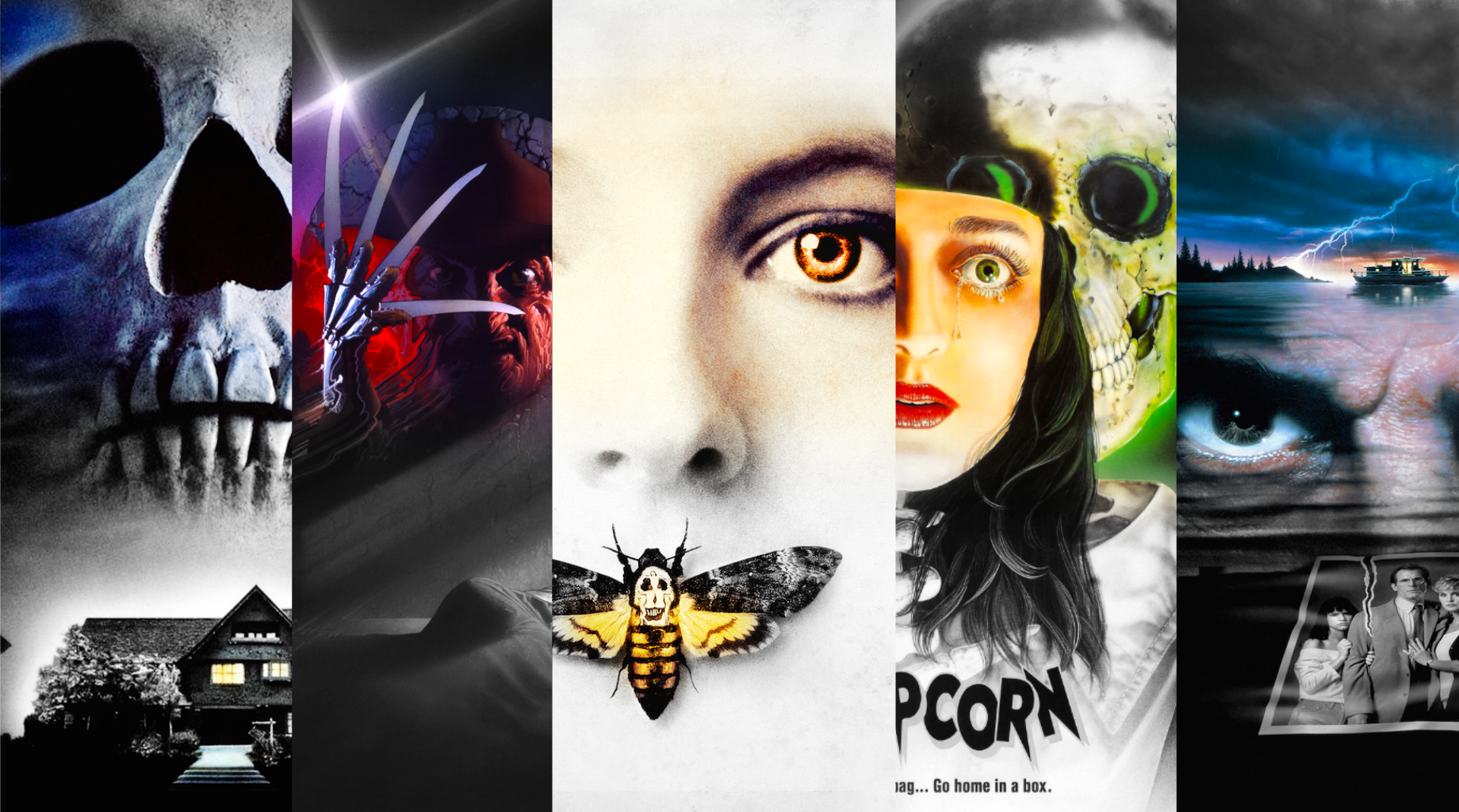 31 days. 31 years. 5 movies per year!
That's the challenge a good friend presented me with recently, and I NEVER back down from a challenge! (well, nearly never!)
Every day through October I will be pondering and revealing my 5 favorite horror and monster movies from 1985 right up to 2016. When I was told I get to pick FIVE movies per year I initially thought this would be a fairly comfortable task. I'm one of those people who likes lots of movies but I only truly LOVE a select few. That did NOT make things any easier. This has been incredibly difficult, and there have been so many years where I could have happily selected 10+ films.
Until you attempt something like this you simply don't realize just how many horror movies you have a passion for in different ways!
I'll keep my reasons for selecting each movie brief, simply because I have to produce this every day for a month. The challenge starts with 1985, when I was 9 years old, and that's pretty much exactly when I moved on from cartoons and family movies and began exploring the good stuff! Going back 31 years turned out to be the PERFECT place for me to start a journey into my movie watching past, and that made taking on this challenge a fascinating and rewarding experience.
I WANT feedback, and I would love to read your choices if you feel like getting involved.
Let's rub some lotion on 1991 …
Freddy's Dead: The Final Nightmare.
Guilty pleasure alert! … When Freddy's Dead was released I genuinely thought it was going to be the actual FINAL NIGHTMARE, so I just tried to embrace its cartoony weirdness and the series as a whole. The problem is, that means I'm now kinda fond of the damn thing. Thankfully Wes Craven wasn't as happy as I was watching Freddy ride broomsticks, and 3 years later the character would return with less fun and more fear.
Quite simply one of the best movies I've ever seen, across all genres. Some people will tell you that it isn't a horror movie, and I can understand and respect that point of view. But I DO consider it horror, and as such I'm happy to call it one of the finest horror movies ever made. The script, casting, direction, lighting, tone – EVERYTHING works toward one goal, to make you feel uncomfortable, anxious and scared! I cannot praise it enough.
Popcorn is a cheap, zany and peculiar movie, but it must have done something right, because I've never forgotten how much I enjoyed it that one time many years ago. In many ways it's a twisted tribute to this genre we love so much, with the majority of the film taking place in a movie theater that is screening an all-night B-movie Horror-thon. It's always good to see Dee Wallace in ANOTHER horror movie, and special mention must go to the late Tom Villard, who is very memorable as Toby, the theatrical face-swapping killer.
An underrated gem from Wes Craven, who seemed to be having more fun than usual here, resulting in an engaging horror movie that is amusing, creepy and action packed. I think there will always be a small part of me that wishes 'Mommy and Daddy' had survived to return in more movies, but I'll happily settle for this self-contained good time. Besides, Craven was about to be VERY busy fixing Freddy and starting a new franchise. What was it called again?
I KNOW … It could be very strongly argued that this is NOT a horror movie, and unlike Silence, I wouldn't fight that. All I know is the first time I watched Cape Fear, it became a firm favorite, and it FELT like a horror experience. Fear, anxiety, and a near-unstoppable killer who murders someone while dressed as a woman, and survives being badly burnt near the end! Norman and Freddy would be proud.
Support Halloween Love
If an item was discussed in this article that you intend on buying or renting, you can help support Halloween Love and its writers by purchasing through our links:
(Not seeing any relevant products? Start your search on Amazon through us.)