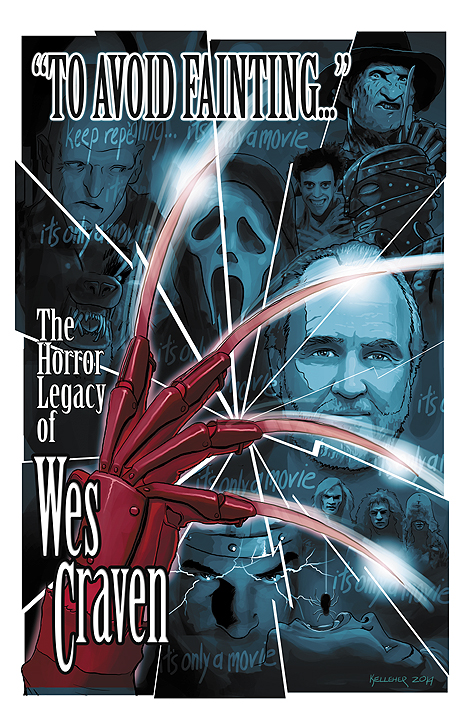 To avoid fainting, keep repeating…
It's only an art exhibit…
It's only an art exhibit..
It's only an art exhibit.
While there's no denying that Wes Craven isn't exactly the filmmaker he once was, there's also no denying that it quite frankly doesn't even matter.
Craven has given us some of the very best horror films of all time, and so it's all but irrelevant to point out the fact that he's also lobbed some real stinkers our way, in more recent years.
Yes, I'm looking at you, My Soul to Take.
Craven burst onto the scene in 1972 with The Last House on the Left, a masterpiece of exploitation cinema that showed he wasn't messing around. In its wake came films like The Hills Have Eyes, Deadly Blessing and Swamp Thing, and it was in 1984 that Craven officially earned the title master of horror, with the release of A Nightmare on Elm Street.
After giving birth to Freddy Krueger, Craven brought back Pluto and the gang for The Hills Have Eyes: Part 2, which he followed up with films such as Deadly Friend, The Serpent and the Rainbow, Shocker, and The People Under the Stairs.
In 1994 he breathed new life into his greatest creation with New Nightmare, laying the groundwork for 1996's Scream, which again saw the arrival of a brand new horror icon, and again gave the whole of the horror genre a big time shot in the arm.
After two sequels to Scream, Craven has more recently put out a string of not so great films, including Cursed, Red Eye and the aforementioned My Soul to Take. He brought back Ghostface for one more killing spree in 2011, with the impressive Scream 4 proving that this master of horror has still got some gas left in the ole tank.
Though his career no doubt runs the gamut of the good, the bad and the downright ugly, Wes Craven is nevertheless one of the most important figures in the history of horror cinema, and one of the few filmmakers who truly deserves the honor of being called a master of horror.
In celebration of the 30th anniversary of Freddy Krueger's arrival, Burbank, California's Hyaena Gallery is currently running an art exhibit in tribute to Craven and his enduring films, titled 'To Avoid Fainting: The Horror Legacy of Wes Craven.'
The group exhibit features pieces of art ranging from drawings to sculptures, paintings to wood carvings, and the various pieces pay tribute to Craven's best films, including Nightmare on Elm Street, The Hills Have Eyes, Scream and The Last House on the Left.
Check out a handful of select pieces below, and see more over on the Hyaena Gallery website, where you can also purchase prints and original art!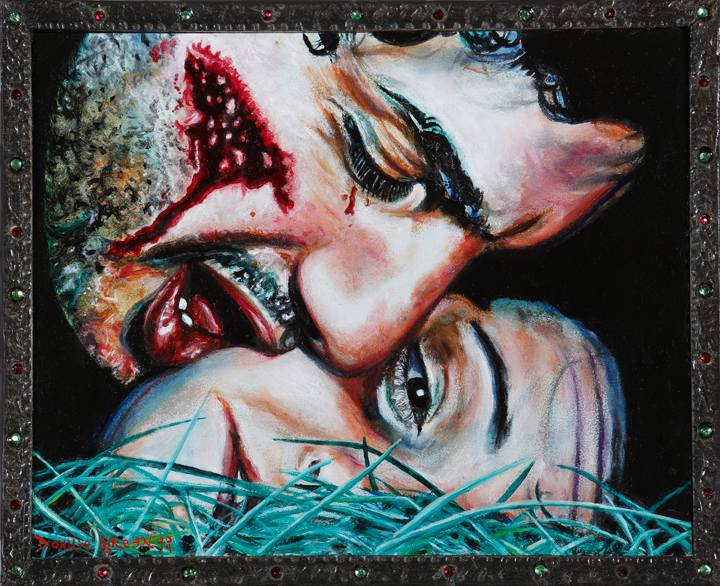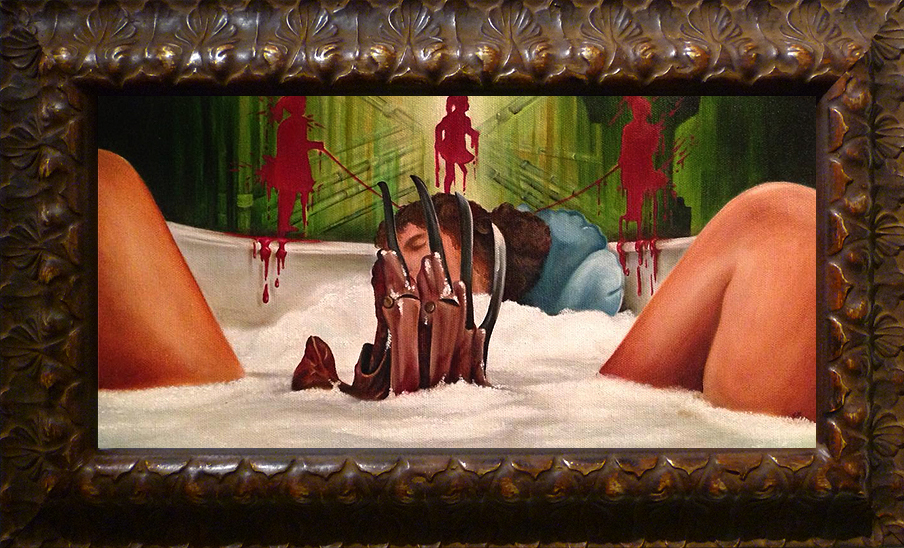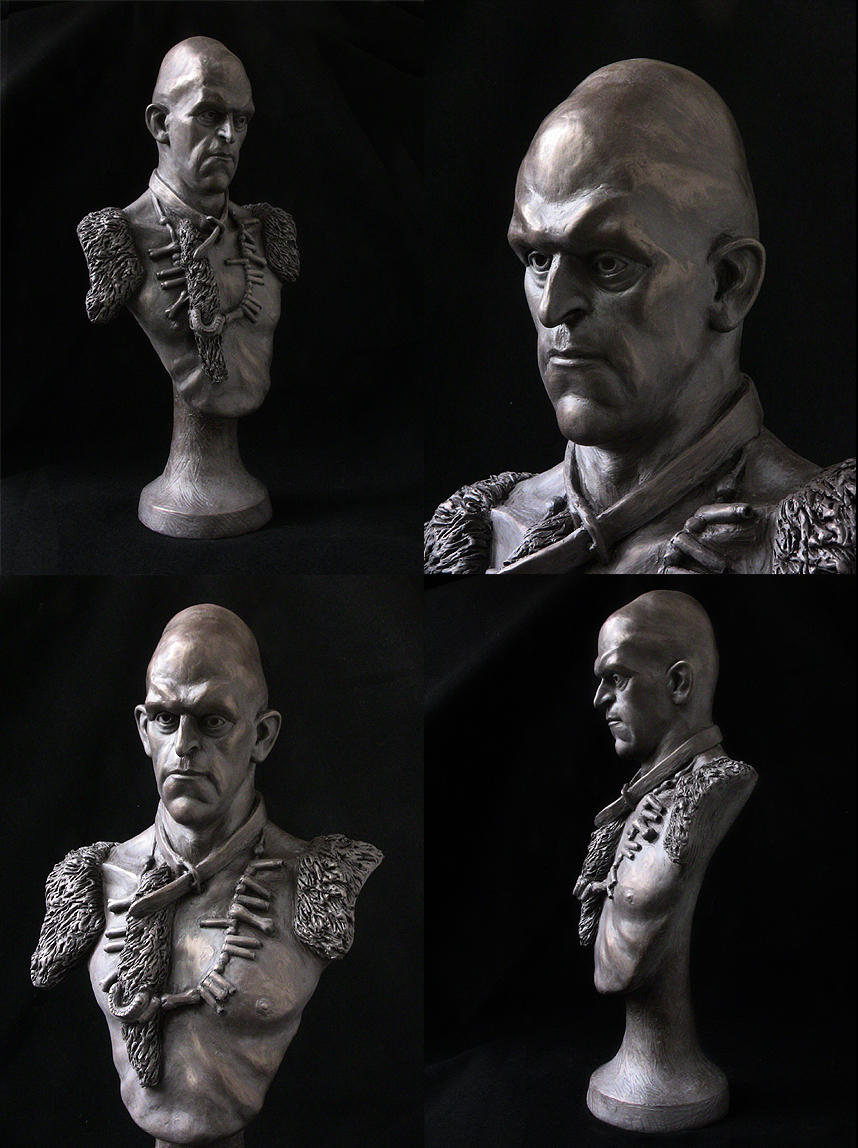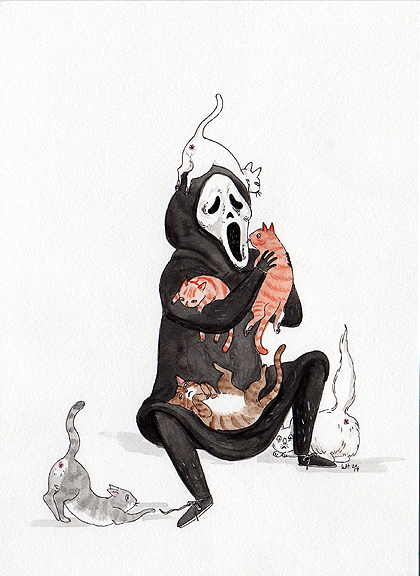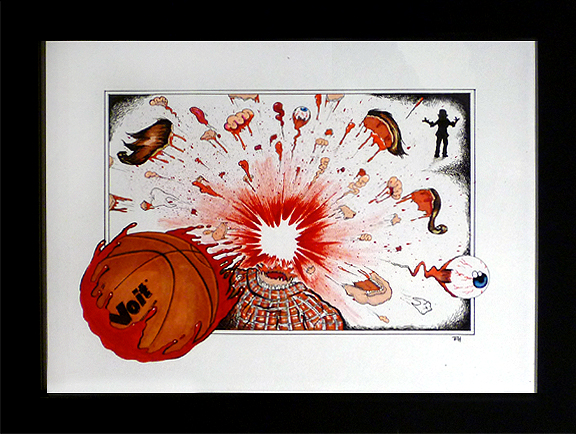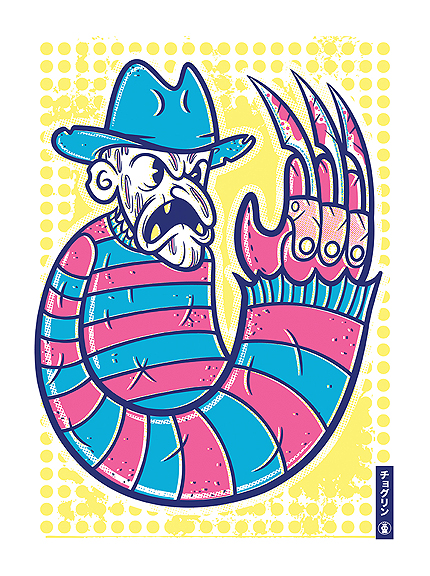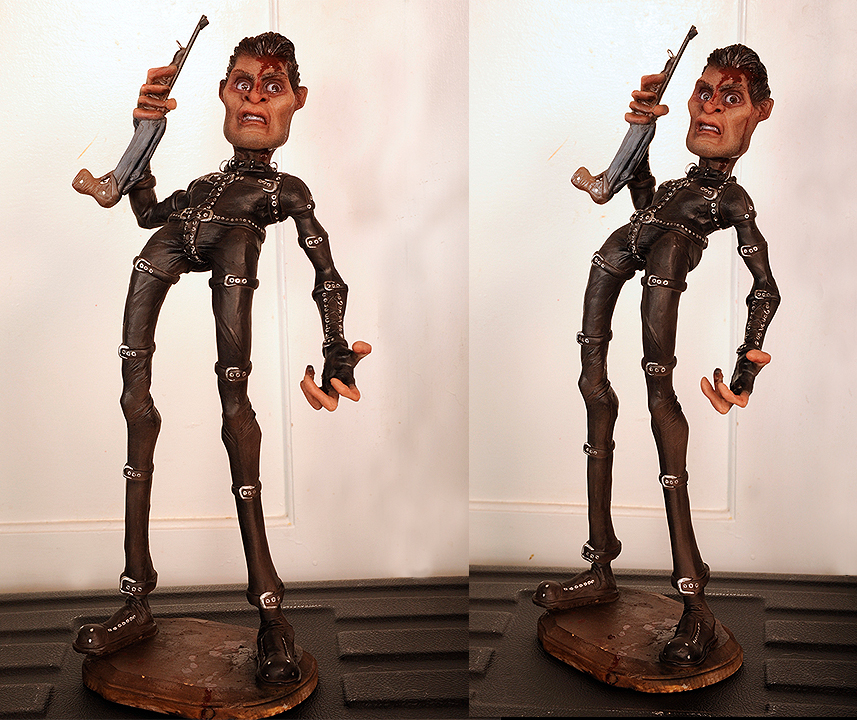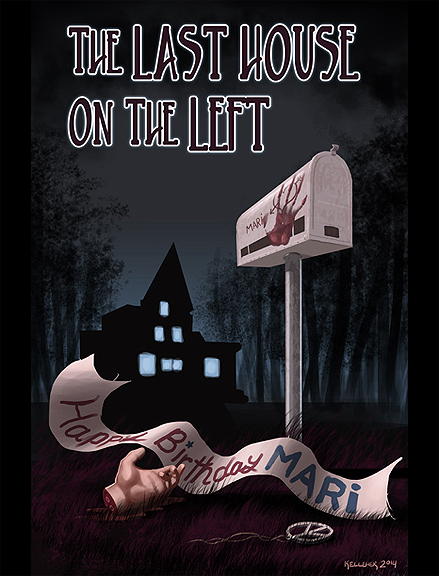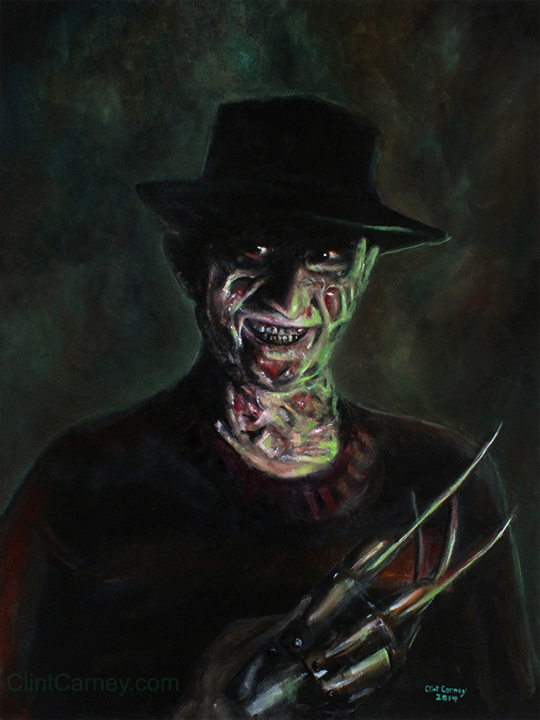 Support Halloween Love
If an item was discussed in this article that you intend on buying or renting, you can help support Halloween Love and its writers by purchasing through our links:
(Not seeing any relevant products? Start your search on Amazon through us.)