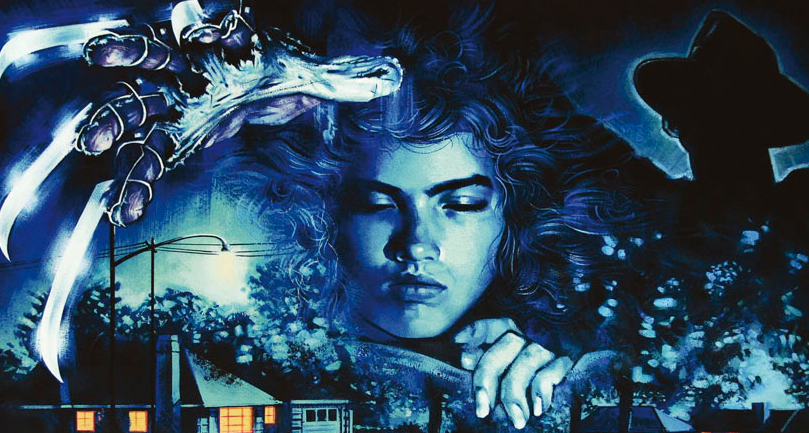 British TV on a sleepy Sunday afternoon rarely features programming that attracts my attention, but this week a little piece of iconic horror history suddenly appeared on the screen and it was fascinating to watch what happened next.

Channel 4 in the UK has a programme called Four Rooms, (which I believe is also produced in the States?), the concept is fairly simple – People bring along rare, valuable or unique items they wish to sell for various reasons, their items are then viewed by four dealers/experts who eventually retreat to individual, private rooms and the owner of the item visits each room one at a time to see if they can make a sale or at least get an offer worth considering.
The twist is that they cannot leave a room to 'think about it' – any offer has to be accepted or declined there and then, meaning the potential for missing out on a better offer is always lurking in the background. Sellers get to briefly watch the experts talking about their items at the start, and this can be crucial because if one of them seems keen you should probably visit them first, OR last, if you want to be tactical. After a sale is made the amount is temporarily kept secret and any remaining dealers who didn't get a chance to negotiate will reveal what they MIGHT have paid given the chance.
The owners tend to arrive with understandably ambitious valuations in their heads and the dealers are always looking for a bargain which all means successful sales can be hard to come by, but it's easy viewing and fairly entertaining if nothing else of interest is on at the time.
This week one of the hopeful members of the public looking to raise some funds was a man you might not instantly recognize by name, but you will almost certainly know his work … British artist Graham Humphreys.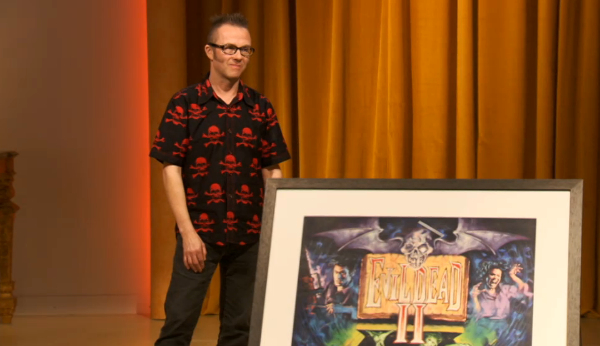 Graham painted some of the most memorable horror movie posters from the 1980s, and his work always takes me back to those magical days of visiting the VHS rental store with my Dad. His posters could be found on every wall, and could be seen on the front of multiple VHS tape boxes. He was on Four Rooms to try and sell two of his most AWESOME pieces – the original A Nightmare on Elm Street poster art, and his stunning Evil Dead 2 art. He hoped for ten thousand pounds each for them, with the money going toward the creation of a deluxe book filled with his art, and a gallery show to promote the book and display more of his paintings.
My initial reaction was "Bargain!" They appeared to be in perfect condition and were protected within high quality frames, but the first dealer, while interested, wouldn't go over a few thousand pounds for both. The next room contained gallery owner Alex Proud, and after a little negotiation Graham walked away with a deal. One thousand pounds in cash, and a promise to publish his book to a high standard AND a gallery event to display his work.
At the end of the day Graham left the studio with what he had wanted, but a little part of me finds it difficult to comprehend that only £1000 in cash was exchanged for such iconic and important horror art. That said, I assume he had owned these paintings since the day he created them which shows he isn't an artist who will sell the moment an opportunity comes along, and if the book and show lead to more sales and new commissions then it will have been a deal very much worth making.
I don't crave wealth, but sometimes, just sometimes, I wish I was REALLY fucking rich!! I would have paid SO much for those bad boys!
Support Halloween Love
If an item was discussed in this article that you intend on buying or renting, you can help support Halloween Love and its writers by purchasing through our links:
(Not seeing any relevant products? Start your search on Amazon through us.)