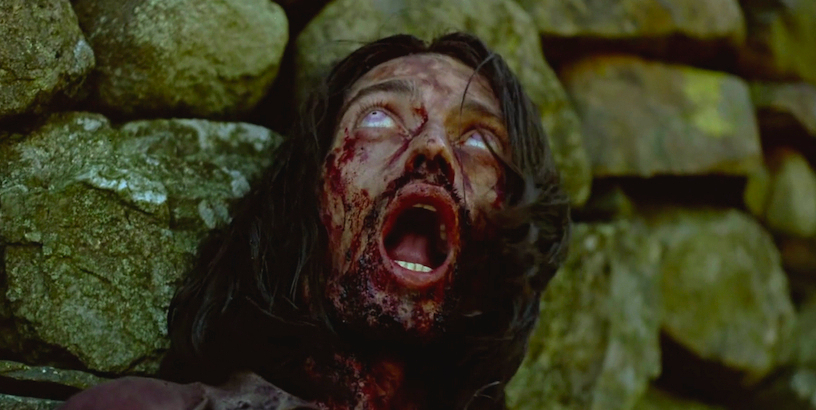 In this new series of short, sharp reviews I'm going to take a look at the horror movies that present Britain in a dark and disturbing way. These are the films that have no desire to show you my 'green and pleasant land', they just want to spray it red.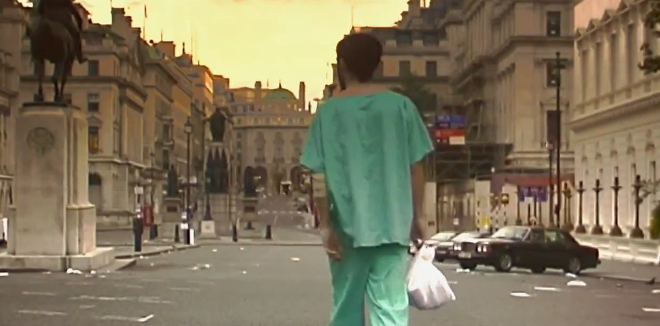 Danny Boyle's visually stunning masterpiece from 2002 is packed with iconic and memorable imagery that will be very familiar to anyone who has visited or lives in the UK. From the deserted streets of central London to the long motorways that connect the south of England to the north, you are taken on a depressing and danger filled journey where every location looks and feels threatening.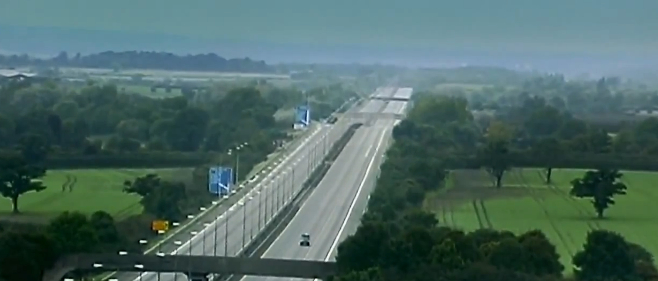 The first half of 28 Days Later features some of the most effective horror I have seen in recent years … The characters feel real, flawed, confused, and are just surviving from one moment to the next with no grand plans or truly effective weaponry. England doesn't have any local 'gun stores' for our protagonists to plunder meaning every encounter with the victims of the rage virus is an intense and terrifying experience. This is a 'zombie' movie where characters have to RUN from danger at all times, fighting would only lead to death, or infection.
The second half of the movie I'm less keen on. The arrival of Christopher Eccleston and his gang of merry 'rape troops' felt predictable and halted what was becoming a fascinating journey to watch unfold. I can believe that civilised human behaviour would swiftly deteriorate in a situation like that, but highly trained soldiers becoming psychotic and keen on sexual slavery after just four weeks? … Bit much.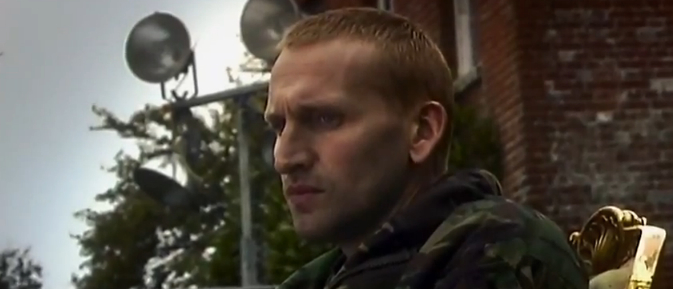 Ultimately the good FAR outweighs the not-so-good and the end result is a brilliant British horror movie. Probably one of the finest ever made.
Support Halloween Love
If an item was discussed in this article that you intend on buying or renting, you can help support Halloween Love and its writers by purchasing through our links:
(Not seeing any relevant products? Start your search on Amazon through us.)
The following two tabs change content below.
Martyn
I love horror, art, toys, comics, monsters and ANYTHING that came from the 1980s. You can contact me via martyn@halloweenlove.com ... Share our stuff and thank you for reading, we do it all for you!